Hello and welcome back to The Best & The Brightest! This week, a splash of cold water in the face for anyone wondering if DeSantis has turned into a Putin apologist, as well as a deep dive into the decline and fall of the gun rights lobby, in the recursive way only conceivable in the MAGA era.
As always, my inbox is open for deep insights and hot goss.
Tina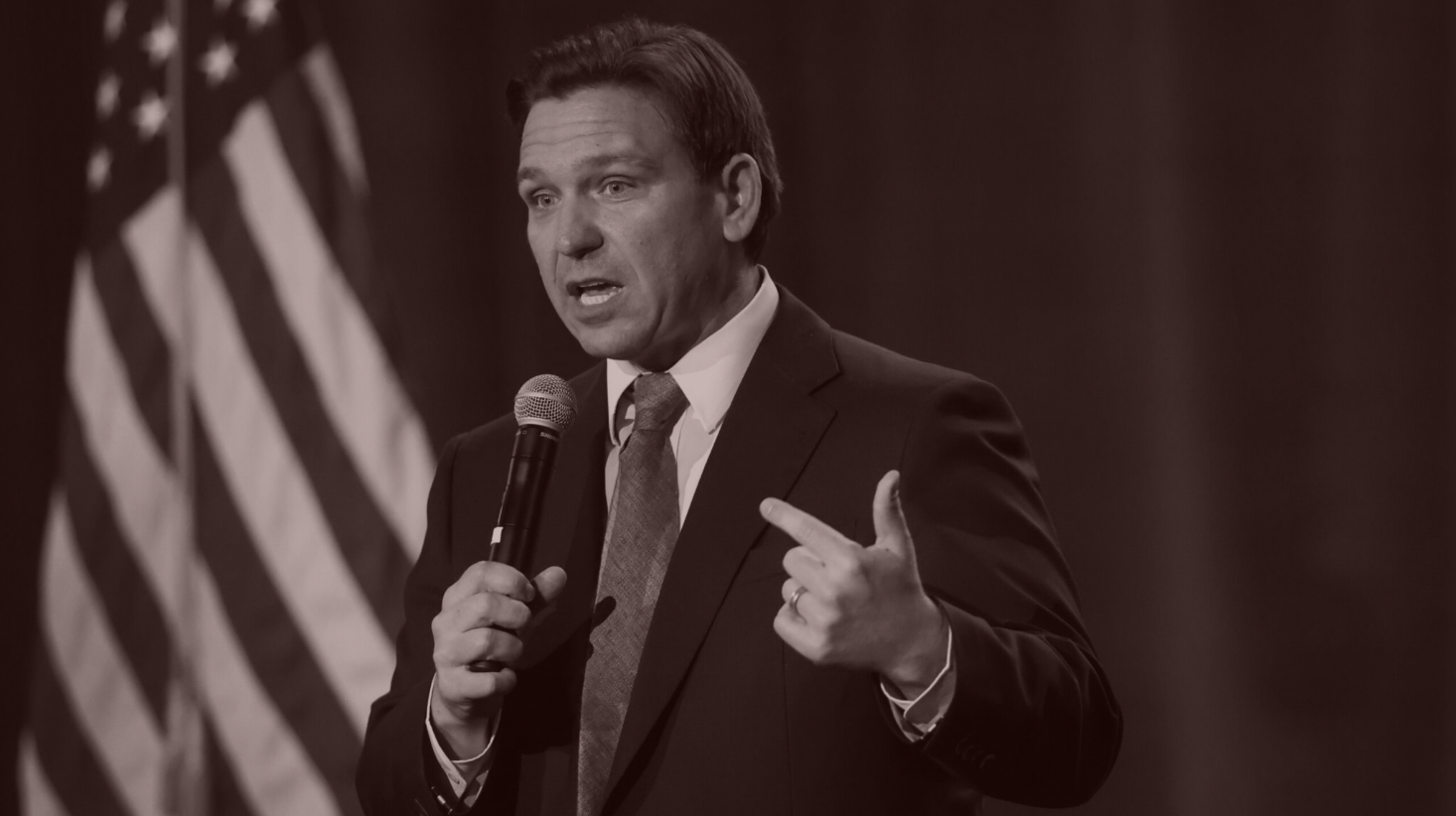 DeSantis's '24 Policy Gamble
News and notes on the subtle movements on the right: DeSantis's domestic policy-based foreign affairs play, and the N.R.A.'s long shadow.
As the answers rolled in Monday for Tucker Carlson's questionnaire on Ukraine, sent to all the declared and presumptive Republican candidates for the presidency, Ron DeSantis's answer stood out for a few reasons. First, of course, he had finally staked out a position on an issue that he had been largely dodging for a year. Second, and more notably, he essentially bucked the Republican establishment by taking a position most similar to his MAGA-aligned, more isolationist rival, Donald Trump.

Defending Ukraine, DeSantis said, does not represent a vital national security interest to the United States. He dismissively referred to Russia's invasion as a "territorial dispute." And he declared that any policy in favor of "regime change" in Russia created an incalculable geopolitical, and possibly existential risk. Discussing the war, he continued, served as a distraction from "our country's most pressing challenges"—the border, China, energy independence, etcetera. Carlson was so pleased that he read the full statement on air.
A MESSAGE FROM OUR SPONSOR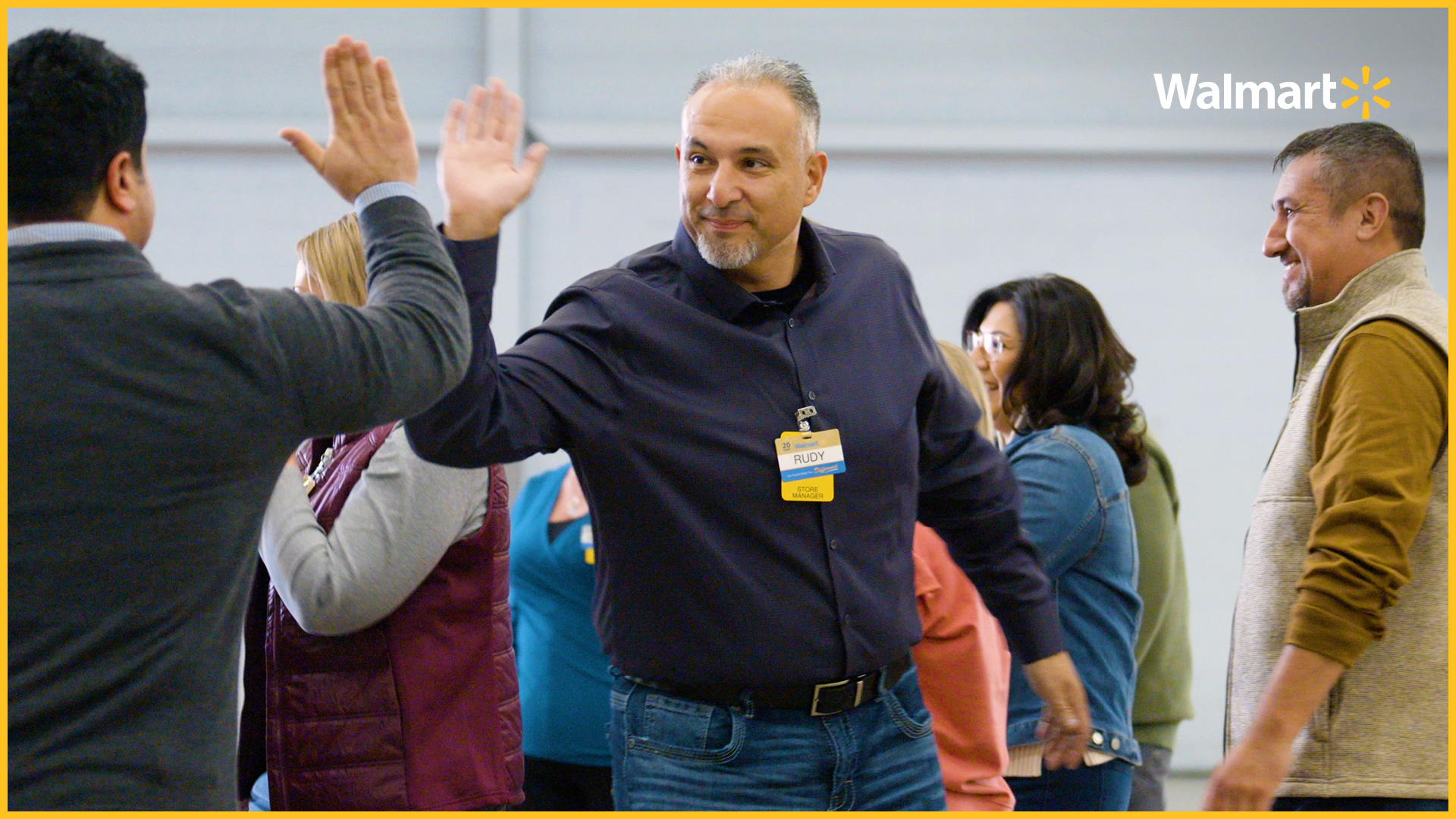 At Walmart, many people start their careers as hourly associates on the sales floor, but they never have to end there. Approximately 75% of management started as hourly associates and Walmart was named one of LinkedIn's Top Companies to grow a career in 2022. Working at Walmart provides a path for everyone to unlock their potential, drive their purpose-driven career and enjoy the great benefits and wages that come with the job.

Learn more about Walmart's commitment to associate opportunity.

Given the profile of the current Republican voting bloc, this might be the safest position for DeSantis. Recent polling from Gallup indicates that the vast majority of Republicans harbor little affection for Russia. Only 6 percent viewed Russia favorably, while 56 percent viewed Ukraine favorably. But the poll also suggested that Republicans viewed China as a stronger threat to American interests—a whopping 76 percent of Republicans called it America's number one enemy, whereas 53 percent of Democrats identified Russia as said enemy. The issue of resolving Ukraine, on the right at least, can easily be placed on the policy backburner.

DeSantis's promise to ensure that no "blank checks" will be written to Ukraine placates the MAGA voter, and reassures the norms-based international order and moderate Republicans hoping for a less volatile president. (By comparison, Trump's response to Carlson included threats to abandon Europe to the Russians if they did not increase their spending on Ukraine.) But ultimately, DeSantis seems to believe that the war will fade into the background as domestic issues take the forefront. "It's the needed position to take the issue off the table," a DeSantis ally told me. "Basically as long as you don't want to send hundreds of billions to Ukraine, then no one cares to ask more."

Not that he plans on going full isolationist, however. His record as governor indicates that he is, to put it lightly, an intense China hawk in a very MAGA way. DeSantis alleged that: 1) China had deliberately withheld information about the severity of Covid in order to hoard PPE; 2) urged the state to target pension fund investments linked to Chinese businesses; 3) banned local and state government entities from utilizing technology and services linked to China; 4) proposed a bill banning Chinese entities from buying farmland, residences and real estate surrounding military bases in the Sunshine State; and 5) and suggested a full ban on China-linked gifts and donations to higher education institutions. To banish any doubts, his administration has called China a "genocidal, authoritarian, imperialist regime".

Trump has consistently positioned himself as anti-CCP, indulging in (often bizarre) anti-Chinese rhetoric on a regular basis, and can point to his administration leading a paradigm shift in the U.S.'s diplomatic relationship with China. Whether his macro-level policy wins out among voters, in contrast to the mom-and-pop approach DeSantis has taken on China, remains to be seen.
For decades, the National Rifle Association's dominance over the Second Amendment and the G.O.P., itself, was an unquestioned fact of life in Washington. Republican politicians went out of their way to secure A-ratings on gun rights, happily accepted N.R.A. donations, and passed laws increasingly favorable to gun access and ownership. But years of horrific tragedies (from Newtown to Parkland to hundreds of others) and toxic scandals (Wayne LaPierre's comically indulgent lifestyle, his decision to steer the organization into bankruptcy, and an attempted board coup d'etat) have eroded the organization's stature. With legal bills mounting and a reported loss of more than 1 million members during the past twelve months alone, its institutional power appears, finally, to be waning.

Of course, the decline of the N.R.A.'s influence has hardly changed the G.O.P.'s stance on gun rights. In fact, the party's far-right wing has embraced it more than ever: Multiple state Republican parties are proposing bills to stop credit card companies from flagging gun sales; West Virginia and Arizona have made moves to allow guns on college campuses; and Ron DeSantis, the potential presidential candidate hoping to out-MAGA Donald Trump, has proposed allowing Floridians to carry concealed weapons without a permit. Indeed, the N.R.A.'s growing irrelevance may be due as much to the fact that their legalistic advocacy against restrictions on gun ownership has been swallowed up by an even more fanatical, quasi-religious Second Amendment crusade on the right.
But this is Washington, after all, and the boring, legal stuff still matters—and a number of smaller, less prominent, and arguably more stridently 2A organizations are rushing to fill the post-scandal N.R.A. void. Among them: the Second Amendment Foundation (SAF), the National Association for Gun Rights (NAGR), the Firearms Policy Coalition (FPC), and the Gun Owners of America (GOA), a decades-old group with a lower profile which has consistently pitched itself as "the only no-compromise gun lobby group in Washington." For the most part, however, most of these next-gen groups have shifted away from debating specific policy proposals to simply opposing any restrictions on guns, full stop. "That's a very different kind of posture than I've seen in the past," a Republican lobbyist told me, describing the tenor of their recent discussions behind the scenes.

They're also mostly united in their disdain for the N.R.A., the latest in a series of establishment-ish G.O.P. institutions that have become outdated or out of step with the MAGA base. "Usually the way of sustaining a [pro-gun] group for the last 30 years, is by basically going to the right of the N.R.A., and saying the NRA is too weak," Stephen Gutowski, a firearms reporter and the founder of the news site The Reload, told me. "Which I know for your average person probably sounds weird, because most people have the N.R.A. pegged as really conservative. But inside the gun rights movement, it's the more moderate of the groups."

Despite the N.R.A.'s revenue declining by more than a quarter in recent years, from $367 million in 2016 to $282 million in 2020 alone, according to the latest reports, it's unlikely that these other groups will supplant the organization anytime soon. Sure, last month the N.R.A. lost its top lobbyist, Jason Ouimet, a 20-year veteran of the organization who announced he was joining a government affairs firm based in Ohio. But the alternate groups as a whole "have probably gained maybe $10 million across three of them, as far as I can tell," said Gutowski. (To wit: the Gun Owners of America's $6.6 million in revenue, circa 2020, is only about 2 percent the size of the N.R.A.)

But over the years, these groups have quietly cultivated natural allies among the populist, far-right wing of the G.O.P. that, as the Republican lobbyist put it to me, "seems to be running on purity tests." Just as importantly, this person continued, these startup groups don't yet have "all the political scandals and the overall kind of media negativity that was surrounding the N.R.A." This allowed them to operate outside the media spotlight for a number of years, making it easier for them to hold meetings and get access to elected officials "without all the hoopla."

And anyway, Republican candidates don't need the hassle, or the scrutiny, in a world where small-dollar donations trump N.R.A. checks any day. "I can't tell you how many times elected officials have told me, I'm glad to walk away from multi-thousand-dollar donations from large organizations or corporate donors, because the money is in the $10, $15, $20 per month from smaller donors over the course of many months and years," the lobbyist added. "That's where the donations really add up and make a difference."
FOUR STORIES WE'RE TALKING ABOUT
Hulu Hunger Games
Poking holes in the oversimplified narrative surrounding Iger's Hulu headache.
JULIA ALEXANDER

Ron's China Dreams
On the politicians veiling their lust for a confrontation with China.
JULIA IOFFE

Cruise's No-Show
Isn't Cruise supposed to be the industry's global ambassador?
MATTHEW BELLONI

Need help? Review our FAQs
page or contact
us for assistance. For brand partnerships, email ads@puck.news.
Puck is published by Heat Media LLC. 227 W 17th St New York, NY 10011.