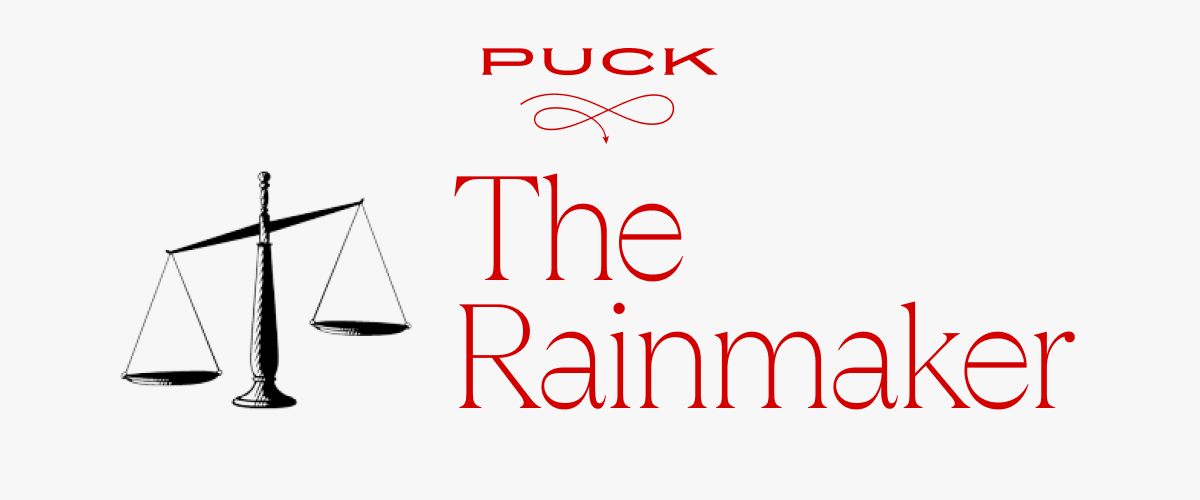 Happy Monday, I'm Eriq Gardner.
Welcome back to The Rainmaker, a private email about how those in power are navigating the legal realm. (Was this email forwarded to you? Click this link to subscribe.)
In this week's edition, Disney vs. DeSantis, and a hint about the future of Hulu. Also, an update on the government's bid to stop the Microsoft-Activision merger, a bombshell e-sports twist, the Trump indictment, a weird turn in the Pras Michel trial, and what an Elon Musk legal win says about the coming Dominion v. Fox trial. Plus Bob Woodward, Clarence Thomas, and much, much more in this jam-packed edition.
But first…
A $7B Hollywood-Wall Street "Nuclear War"
Of all the shadowy figures in Hollywood, few are more enigmatic than the business managers who ensure their A-list clients invest smartly and spend responsibly—with money left over to cover their own hefty fees. Yet despite their immense influence, these personal C.F.O.s to the stars rarely emerge from the shadows to discuss their work, making them a true mystery to outsiders...

Can't see the full story? You're receiving the free version of The Rainmaker at . For full access to Puck, and to each of my colleagues, you can subscribe here.
The surprisingly hilarious legal tango between Ron DeSantis and Disney—which just made an end-run around the Florida Governor by affirming its control over control of Disney World until "21 years after the death of the last survivor of the descendants of King Charles III"—has temporarily overshadowed a host of other, more pressing challenges before the $180 billion entertainment giant. To wit: What to do about Hulu, the O.G. Netflix rival in which Disney and Comcast are estranged co-owners. Disney can buy out Comcast's one-third stake by the end of the year, but with Disney+ in the picture, Bob Iger has been hinting that he might sell...
FOUR STORIES WE'RE TALKING ABOUT
'Star Wars' Amnesia
Why did the Lucasfilm president seem to "forget" a Star Wars project?
MATTHEW BELLONI

Elon's Debt Roulette
Notes on Twitter's looming debt fiasco, Apple's M&A "wallet," and more.
WILLIAM D. COHAN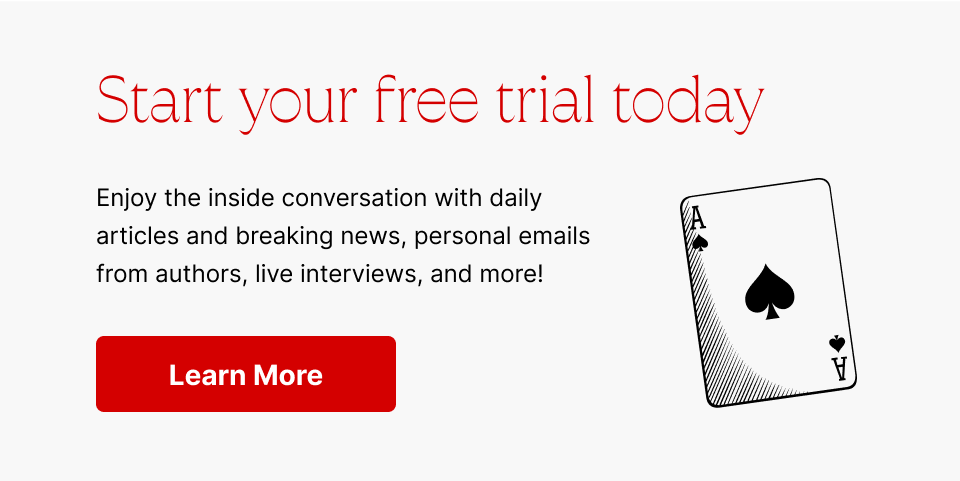 Need help? Review our FAQs
page or contact
us for assistance. For brand partnerships, email ads@puck.news.
Puck is published by Heat Media LLC. 227 W 17th St New York, NY 10011.