Hello, and welcome back to Tomorrow Will Be Worse!
Back when we started this tradition of sending Tina Nguyen's emails to the TWBW community, Tina jokingly apologized for giving me a heart attack every Wednesday. If anyone on the Puck roster can out-doom me, it's definitely Tina and her reporting on the American far right, which is now basically just one half of the American political system.
This week, Tina does not disappoint. Fuck me. From digging into the rumors surrounding election denying Arizona gubernatorial candidate Kari Lake joining a potential Donald Trump 2024 reelection ticket to Republicans, starting with House minority leader Kevin McCarthy, abandoning Ukraine, Tina paints quite a grim picture. (It is interesting to me, though, having recently moderated a discussion with Ken Burns for his new documentary "The U.S. and the Holocaust," just how familiar this strain of American isolationism is. It's not just anti-war, it's pro-murderous dictator. There's a cruelness and a coldness in this strain of American thinking, brewing safely between two oceans, that floors me to this day.)
Anyway, I don't want to get in between you and Tina's incisive analysis any longer. Read it and weep.
Julia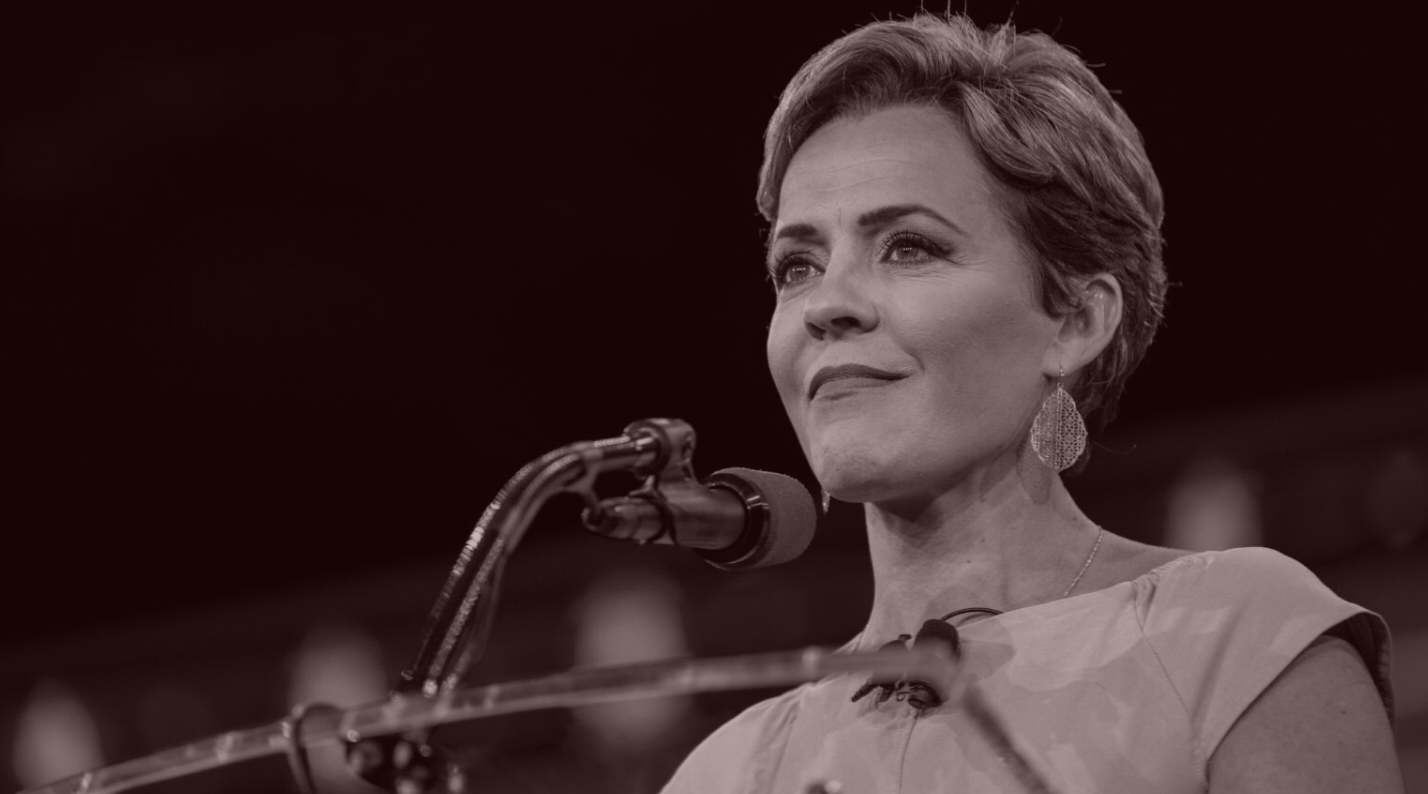 Is Kari Lake the New Mike Pence?
News and notes and underground rumblings on the far- and center-right, from Kanye buying Parler to the Tucker Carlsonization of McCarthy's G.O.P.
It's been two days since the announcement that Parler would be acquired by Ye, the artist formerly known as Kanye West, and nobody seems to know much of anything about the relevant deal points, or indeed whether the deal is really happening at all. Or whether it's in its Elon-esque early innings of a long-term, roller coaster-style consummation.

Parler, after all, is not being sold in a position of strength. It's a relative ghost town among the various "free speech" social media companies that cropped up in the final years of Trump's presidency. Traffic peaked at around 12.3 million unique users in January 2021, when it was used by right-wing groups to boast about their attack on the U.S. Capitol. Since then, of course, Parler was booted from the Apple and Google app stores before returning five weeks later, under new management and an agreement with the Big Tech platforms to actually moderate its users.

Interest in the app never really recovered, especially when Trump announced plans to launch his own platform, Truth Social, eight months later. Comscore analysis from The Righting, a site that tracks unique visitors to right-wing online media outlets, found that Parler attracted merely 137,000 visitors this past August, compared to 4 million visitors flocking to Truth. Parler is considered an also-ran in MAGA circles, known primarily at this point for selling NFTs and hawking its email lists to advertisers.

I'm told that investors, including Rebekah Mercer, were hoping for some kind of return on the $56 million investment into the platform to date. But given its performance and market position—the fringe right, once perhaps underserved, is now overflowing with social media companies like Truth, GETTR, Gab, Rumble, and so on—the Ye deal has the appearance of rescue financing. GETTR, which launched over two years after Parler, has the same number of downloads on the Android App Store as Parler does.

Ye himself has only 20,000 followers on his verified Parler account—on which he has never posted—a fraction of the 31.5 million he had on Twitter before he was suspended for making anti-Semitic comments. But as several media observers have noted, Ye has a personal link to Parler's leadership: George Farmer, who succeeded John Matze as C.E.O. in May 2021, is married to conservative commentator Candace Owens, whose relationship with Ye dates back to 2018. According to Farmer, negotiations with Ye began during this year's Paris Fashion Week, where Owens and Ye both sparked controversy by wearing White Lives Matter shirts.

Despite Parler's low engagement, however, it still has something of value: a tech stack with the capacity to handle several million unique visitors at once. It seems unlikely that any deal would include Parler's cloud computing service, which its parent company, Parlement Technologies, bought last month, and a press release indicated that Parlement would continue to furnish technical support and hosting services. But Ye could "build whatever he wants"—Jesus Tok?—using the bones of Parler's current infrastructure, a person familiar with Parler's business model told me.

In the end, Parler may just be a microcosm of the Twitter deal: a bad vanity deal for an out-of-touch billionaire. (Ye is worth an estimated $2 billion, according to Forbes.) The mercurial rapper-designer-entrepreneur is obviously one of the most innovative people in music and fashion, but hate speech, while on the rise, isn't exactly lucrative.
A MESSAGE FROM OUR SPONSOR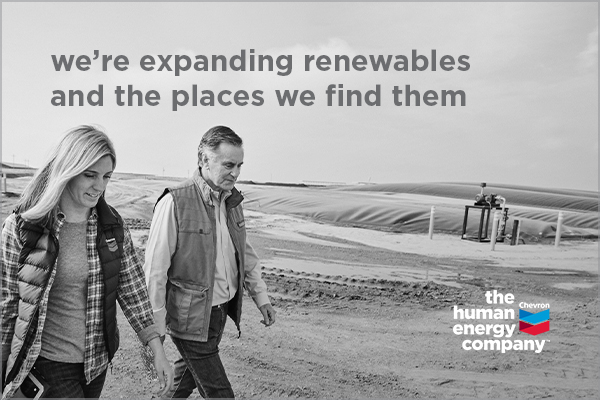 What if cow waste could help fuel the truck delivering your orders? At Chevron, we're exploring ways to do just that. Collaborating with Calbio Biogas, we're converting the methane from the waste equivalent of nearly 80,000 dairy cows into renewable natural gas (RNG) that, one day, can fuel trucks across the nation. A 1,000-pound dairy cow produces an average of 80 pounds of manure each day. RNG like this could help reduce yearly emissions of animal manure by 258 million tons. We're continuing to expand our RNG capabilities, and are ahead of our plans to grow production 10x by 2025. Because we believe the future of energy is lower carbon, and we're looking high and low—even to the manure from dairy cows—to help us get there.
Assessing the '24 Lake-Trump Hypothetical
Despite a meteoric rise that prompts Palin-esque flashbacks, people in the MAGA know tell me that it's "way too early" to consider Kari Lake, the hotshot conservative candidate for governor of Arizona, as Trump's running mate. Lake, a political newcomer and staunch 2020 election denier, has impressed Republicans with her natural charm and fierce, culture-war inflected attacks. (Naturally, she's alarmed Democratic operatives for all the same reasons.) Of course, it's far too soon for there to be any official internal discussion over potential candidates to take over Mike Pence's old position. Though it's likely that, just as in 2016, there will be plenty of Apprentice-style jockeying for the position. "There's no campaign and no declared candidate, so any talk about V.P. is too premature," a source in Trumpworld told me.

The speculation does, however, speak to the strange, unprecedented nature of the 2024 race: there hasn't been a former president running for the presidency again since Teddy Roosevelt in 1912, and certainly no president who switched vice presidents between reelection bids since Franklin Delano Roosevelt dropped Henry Wallace for Harry Truman in 1944. Trump, too, is in the unique position of leading a party with a significant diehard, ideologically-driven faction that does not accept compromise candidates who appeal to moderates in a general election. (See the rise of Doug Mastriano in Pennsylvania over a spate of normal, pro-Trump Republicans; the twin victories of Blake Masters and J.D. Vance in the Arizona and Ohio Senate races, respectively; and Lake's narrow victory over the Pence-backed Karrin Taylor Robson earlier this year.)

And the speculation about Lake is well-warranted: At the moment, the former Fox affiliate news anchor is running just about neck-and-neck with Democratic rival Katie Hobbs. Should she win, Lake would be the perfect model for a candidate who can both appeal to the MAGA crowd without alienating moderates. Very few female MAGA politicians with a national profile—Marjorie Taylor Greene, Lauren Boebert, or Tulsi Gabbard, for instance—satisfy that requirement.

In the meantime, Lake seems keen to swat down any V.P. rumors in the Kari Lake-iest way possible, repeatedly telling reporters that she was focused on getting elected first. "I want to let the fake news know, 'No, I'm not. I'm going to be your worst nightmare for eight years,'" she said at a rally recently. "I love Arizona and I don't love Washington D.C." Of course, if there's one thing that MAGA Nation can truly get behind, it's declaring that a MAGA superstar will stay far away from Washington politics.
The G.O.P.'s Ukraine Drain
It's been nine months since I witnessed the entirety of CPAC stand up and cheer for Volodymyr Zelensky, days after Russia began its invasion of Ukraine. But even then, there were visible seeds of anti-Ukraine discontent, in the form of a muted Matt Gaetz asking "Why should we care about Ukraine?" to the audience. Fast forward to yesterday, and it's apparent that the isolationist MAGA wing of the G.O.P. has taken over the agenda. "I think people are gonna be sitting in a recession and they're not going to write a blank check to Ukraine. They just won't do it," Minority Leader Kevin McCarthy told Punchbowl, indicating that it would be harder under a Republican-controlled House to approve additional aid to Ukraine in the coming year.

McCarthy quickly walked back his statement, telling CNBC today that he wants more oversight of non-military humanitarian aid and that he'd continue to push for military aid. But even so, his comments reflect a notable shift in the balance of power inside the Republican Party and, indeed, the conservative world in general. Ever since the beginning of the war, the MAGA wing of the party has consistently opposed American involvement in Ukraine, though said opposition has scaled drastically over time: in the beginning, it was a refusal to send American troops to Ukraine; now, there's a belief, most prominently supported by Fox anchor Tucker Carlson, that practically any American support of Ukrainian efforts to reclaim their country could lead to global nuclear war. Though it's unclear how many new Republican members of the House would be truly "America First" MAGA types, their votes would certainly reflect a growing unease within their base: a Pew Research poll taken last month found that 32 percent of Republican voters believe that America is sending "too much support to Ukraine." At the beginning of the war in March, only 9 percent said the same.

Interestingly, anti-Ukrainian sentiment has also seeped into the debate over cancel culture, with MAGA figures leaping to Elon Musk's defense after the billionaire got slammed for running a Twitter poll proposing that Ukraine cede territory to Russia—the very opposite of Zelensky's stated objectives—and cheering when Musk equivocated about providing Starlink access for free. "They've actually been using his devices to defend their country and I guess some people in the government were attacking Musk!" Florida Governor Ron DeSantis, who had spent the early part of the war staying absolutely mum on the topic, said during a press conference on Monday. "And I'm just thinking to myself, like, he's doing this for free. Don't bite the hand that feeds you. Good Lord!"
FOUR STORIES WE'RE TALKING ABOUT
Putin's Terror Tools
A meditation on the ironic twist in Russia and Iran's new partnership.
JULIA IOFFE

The E.S.G Bonanza
This shareholder proxy season, aggrieved investors are more vociferous than usual.
ERIQ GARDNER

Biden's Blessing
Will Team Biden throw its juice behind a Silicon Valley-inflected outside political group?
TEDDY SCHLEIFER & TARA PALMERI

The Netflix Forecast
A between-the-lines reading of the streamer's encouraging Q3 report.
JULIA ALEXANDER
You received this message because you signed up to receive emails from Puck

Was this email forwarded to you?

Sign up for Puck here

Interested in exploring our newsletter offerings?

Manage your preferences

Puck is published by Heat Media LLC

227 W 17th St

New York, NY 10011

For support, just reply to this e-mail

For brand partnerships, email ads@puck.news