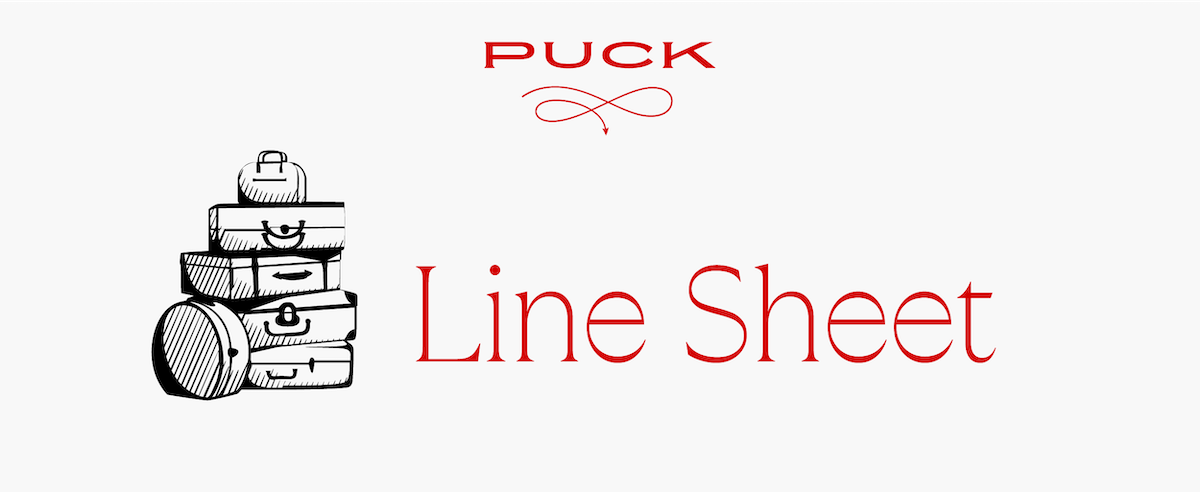 Hello, and welcome back to your very last sneak preview of Line Sheet, my new private email for Puck covering the fashion business and its biggest players. (If you're not yet a Puck subscriber, you can sign up here.) We're launching in earnest next Monday, April 10, so if there's something you're desperate for me to write about immediately, please do let me know! Reader feedback is one of the most exciting parts of this project, and I really welcome your input and thoughts about my work and the industry, more broadly.
Also: this email is my real email, and I will endeavor to respond to every one of you. Honestly, we need your perspective. Puck is a direct-to-consumer business, after all.
In the meantime, thanks for all the commentary on last week's note. I heard from C.E.O.s, designers, stylists, P.R. people, and curious industry watchers, alike. Interestingly enough, people were most riled up about Khaite, the American fashion brand which recently received an investment from the V.C. firm Stripes. I'll save most of what was shared for a future issue, but I do have a modification in the meantime—I probably shouldn't have referred to Vanessa Traina as a socialite. She could certainly be described as one, but she's technically a stylist at Khaite and other fashion brands. And, on that note…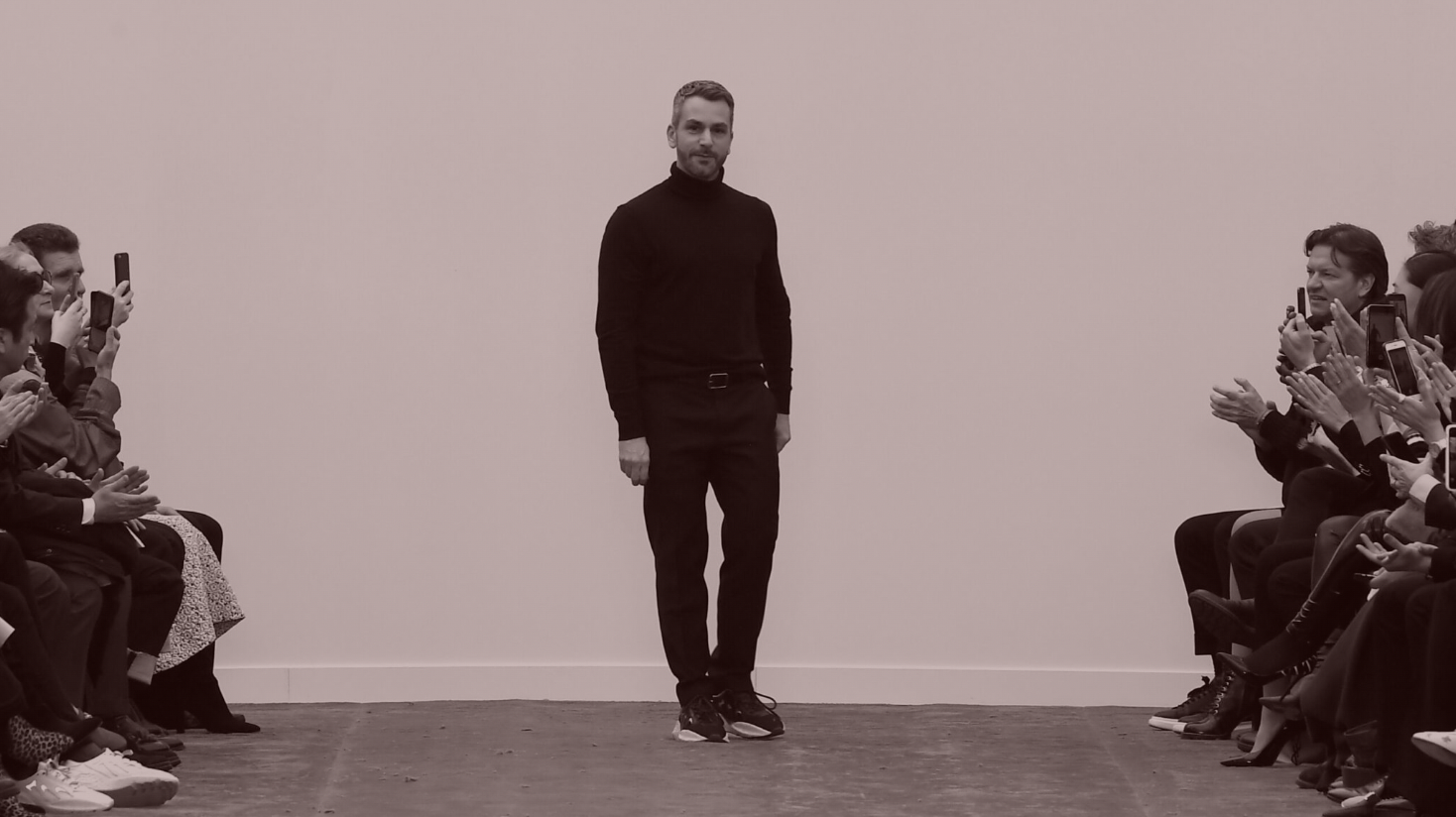 Fast Fashion and the Furious
A final pre-launch preview of Line Sheet: celebrity stylist observations, Loro Piana murmurs, Alissa Zacharyology, Rickie De Sole's wardrobe, and the latest theater of RealReal vs. Farfetch wars.
Vanessa Traina, who's sort of the queen of old-lady chic reimagined for a young woman, has had a big influence on many American designers working today. (She was also the fashion director of an impactful, if short-lived, e-commerce site called The Line, but that's a story for another time.) And she's an example of how styling has become a massive business during the past 15, 20 years. Especially on the celebrity side. Many stylists have become stars in their own right, starting in the mid-aughts with Rachel Zoe, who paved the way for people like Karla Welch and Law Roach today. Kate Young and Elizabeth Stewart have been doing it forever and remain at the top of the totem pole in terms of clientele starpower and also being in the good graces of brands.

Some of their peers, like Leslie Fremar and Jeanne Yang, still do a bit of styling but have backed away from it. And to be honest, I don't blame them. It's extremely expensive to be a stylist—even if you have A-list clients—and the P&L just isn't typically that favorable, even if you're a real hustler. It's the Wild West in many respects, and I'm looking forward to showing you who's really making money, and who's getting ripped off. That will be the topic of my first official piece next week.

Meanwhile, another related follow-up from last week, this one regarding my favorite Succession-era brand: It seems that Loro Piana has been working with Paul Surridge, a very well-known designer within fashion circles who was most recently the creative director of Roberto Cavalli, according to some reports in the Italian press. Before that, Surridge, who is English, worked under Raf Simons designing menswear at Jil Sander in the late 2000s, and also did time at Calvin Klein (under Italo Zucchelli), Prada, Burberry and Acne.

It didn't work out for Surridge at Roberto Cavalli for reasons beyond his control—the business was a total mess. But he's well liked and also well respected, and it sounds like, according to these reports, that he may simply be consulting for Loro Piana. (Makes sense. Loro Piana C.E.O. Damien Bertrand has said in the past that the brand doesn't need a sole creative director.) I've reached out to both Surridge and Loro Piana for comment—LP responded to say that they don't comment on rumors, but I appreciate the acknowledgement. Thanks to my Italian friend for the tip.

Last week, I also talked a lot about the state of the luxury market, but as I mentioned in an earlier note, I'm sort of price agnostic when it comes to the brands I follow and report on. I'm more interested in whether or not a company has managed to hit a nerve with consumers. The Nap Dress, created for Hill House Home by founder and C.E.O. Nell Diamond, is an example of something that sells at a semi-affordable $150, but has managed to influence brands across the price spectrum. Has she gotten the credit she deserves?

One reader put it this way, with a typical fashion person's affection for all caps: "I still think there is still SUCH a disconnect between the 'industry' and the clothes IT wants to make, and what people actually want to wear and are willing to buy. So much WASTE (time, energy, money, actual WASTE) in the capital-F Fashion model…"

A brand at the higher end of the price spectrum that feels zeitgeisty—and not wedded to the traditional fashion system, with its seasonality and emphasis on pomp and circumstance—is High Sport, launched just a couple of years ago by Alissa Zachary, who previously worked at The Row and Khaite. My Instagram is filled with fashion editors and cool girls wearing $860 High Sport kick-flare trousers right now. And they are absolutely worth the money. One of the most hilarious things about fashion is that a lot of people who work in the industry—and a lot of people who buy clothes—love to talk about how damaging it is to the environment, but then they also complain about the expense of high-priced clothing. Let me just tell you: nine times out of 10 you are paying far too little for the clothes you buy. Think about it this way: A pair of Levi's cost $3.50 in 1950: that's $44.81 in February 2023 terms. Guess how much a pair of women's Levi's cost today at Kohl's? $35.77. (Marked down, of course, but the majority of apparel gets marked down.)

In order for clothing, even affordable clothing, to be priced fairly, it would have to be a lot more expensive, and people would have to buy far less than they do right now. There's a bunch of different stats—the average consumer buys one item every five days, Americans buy upward of 70 pieces of new clothing every year, although these numbers have quadrupled over the past two decades—but it all points to the same thing. Starting in earnest in the '80s and cemented in the '90s with NAFTA, cheap overseas labor made cheap clothes possible, and it's terribly hard to reverse that trend without regulation, which is terribly hard to implement on a global level, or even on a national one, given how much our economy relies on people buying stuff to keep in going.

Anyway, we can talk more about that skewed reality another day. Regardless of the price, the reason High Sport is working so well—the product sells out, which is very rare in high-end clothing—is that the shapes and colors Zachary uses feel "correct" and fun. It's also because they're made of a stretchy engineered knit akin to the material used by Alaïa. Now, that's luxury.

High Sport is also pretty damn easy to wear. People, especially Americans, continue to seek comfort in their clothing. Don't be fazed by these "return to dressing up" headlines. Yes, sequins are trendy. I went to a Nordstrom dinner for the Danish designer Stine Goya at Horses last week, where approximately 75 percent of the attendees were bedazzled in pastels. Although Rickie De Sole, Nordstrom's fashion director, who recently got a big promotion to oversee all brands on the women's side of the business, opted for black. Total New Yorker.

And yes, we're returning to the office. But I liken the leggings revolution to the denim revolution of the 1950s—if you visit any town (or city) outside of New York and maybe Washington (because government remains so formal), leggings are the daily wardrobe of choice. One of the best things about moving to L.A. a couple of years ago was that I was able to get out of the fashion bubble that living in New York, and spending a lot of time in Paris and London, can provide. L.A. is an unreal place, but the way people approach fashion here is a better barometer for the rest of the country than Manhattan or Brooklyn, where there remains a level of formality. It's on the opposite end of the spectrum from Traina's work, but I'll be watching the activewear market super closely. Lululemon and Nike have long dominated the space, and yet I think there remains a lot of room for innovation.
What's perhaps disrupting fashion more than anything, though, is online resale. Consumers now have access to pretty much anything they want. My friend Amanda Mull, whose column in The Atlantic is essential, recently wrote about why so many people are carrying old styles of handbags. Online resale made this possible: now, you can get that 2014 Louis Vuitton bag you always wanted for a fraction of the price. Even beat-up Hermès Birkins, which Marisa Meltzer wrote about in the New York Times, are accessible… sort of.

The resale market reminds me a lot of the rideshare market, though. It's tough to make a profit because consumers have been promised too much. Last week, my former BoF colleague Cathaleen Chen sat down with the new C.E.O. of TheRealReal, John Koryl, who laid out his plan to make the online luxury consignment firm profitable, which has been hard. Unlike a peer-to-peer marketplace, The RealReal manages all of its inventory, and also sets all the prices. It costs a lot of money to ship items back and forth (it foots the bills for every stage of the process). The prices The RealReal sets can also be confusing and vastly different than what you might find on a traditional marketplace, like eBay or Grailed. I have a friend whose five-figure handbag was accidentally priced at under $500 because the employee putting a price on the bag didn't realize the value of its material.

It's absolutely nuts, when you think just a little about it. At this point, the consumer demand is there for resale, but making it profitable at scale, from the second-hand racks at H&M all the way up to places like The RealReal and Vestiaire Collective, isn't easy. I'll be curious to see if Vestiaire, the other heavily funded resale site based out of Paris, can make more headway in the U.S. now that it has absorbed former competitor Tradesy. Vestiaire works a bit differently than The RealReal—it's a sort of hybrid model, mixing peer-to-peer and consignment—so it might have a leg up in that aspect. But at the moment The RealReal sells hot stuff for cheaper, making it tough for rabid shoppers to break away.

Meanwhile, news last week that U.K. regulators approved a deal between Farfetch and Yoox Net-a-Porter Group—two companies that I've been following closely for more than a decade—reminded me that there's plenty else to report about the state of the online luxury market, too. Many online retailers at the high end have struggled to scale past a certain size, but have raised too much money to stop trying. Further consolidation is probably the only answer, and I reckon that the YNAP-Farfetch deal is just the beginning. Federico Marchetti, the founder of Yoox who infamously trashed the Net-a-Porter operations after a dubious golf course deal with Richemont's Johann Rupert made behind Natalie Massenet's back, is finally out of the picture.

José Neves, the amiable tech executive who started Farfetch as a luxury marketplace in the late 2000s, emerged as the biggest threat to Marchetti when he started buying up a bunch of seemingly random, arguably connected businesses, like New Guards Group, the Italian maker of luxury merch, which owned the rights to distribute and sell Virgil Abloh's brand, Off-White. From the outside, it feels like Neves has been considered successful: he's been able to raise a lot of money from many different sources (well over $1 billion, although it's hard to determine exactly how much after so many financing rounds and an I.P.O.). But Farfetch is still not the go-to destination for luxury shopping. Neves bet that high-end e-commerce is a winner-take-all market, and either it isn't or at least Farfetch hasn't yet proved to be that winner.

Nevertheless, he's trying. He recently hired Elizabeth von der Goltz, a longtime Bergdorf Goodman exec who has the rare combination in retail of an editor's eye and an accountant's brain. (Most fashion directors at retailers advise on the buy, but they aren't in charge of it.) Von der Goltz moved to London a few years ago to work for Net-a-Porter, then moved over to Matchesfashion—more on all that soon—and is now at Farfetch in what I assume is an attempt to finally, actually be the digital fashion authority. Especially now that it's folding in Net-a-Porter, too. The Net-a-Porter name is so strong that, even after all their well-documented problems—technical and customer service failures, top talent migration—it's still seen by many customers as the go-to place to buy luxury fashion online.
That's it for now. By the way, let me know if you want me to do a little section now and again offering some business context on the fashion in Succession. For instance, in the first episode, the "capacious bag" that Greg's date was wearing at Logan's birthday party was Burberry, featuring the English brand's infamous tartan plaid. All exposure is good exposure, I guess, but it totally underscored what I was saying last week about the work Burberry needs to do to move up the luxury ranks. The goal, for them, should be for Burberry to be fabulous enough for Shiv—or better yet, Naomi Pierce.

See you next week. Until then, I wish you well.
FOUR STORIES WE'RE TALKING ABOUT
Elon's Blue Period
A close look at Elon's pay-for-Twitter-verification scheme.
BARATUNDE THURSTON

Dimon Diplomacy
Notes on "the Jamie and Janet Show," Zaz's incentives, and Elon's fuzzy math.
WILLIAM D. COHAN

Paging Godwin
Kim Godwin's latest round of layoffs has re-ignited a furor inside ABC News.
DYLAN BYERS

Need help? Review our FAQs
page or contact
us for assistance. For brand partnerships, email ads@puck.news.
Puck is published by Heat Media LLC. 227 W 17th St New York, NY 10011.