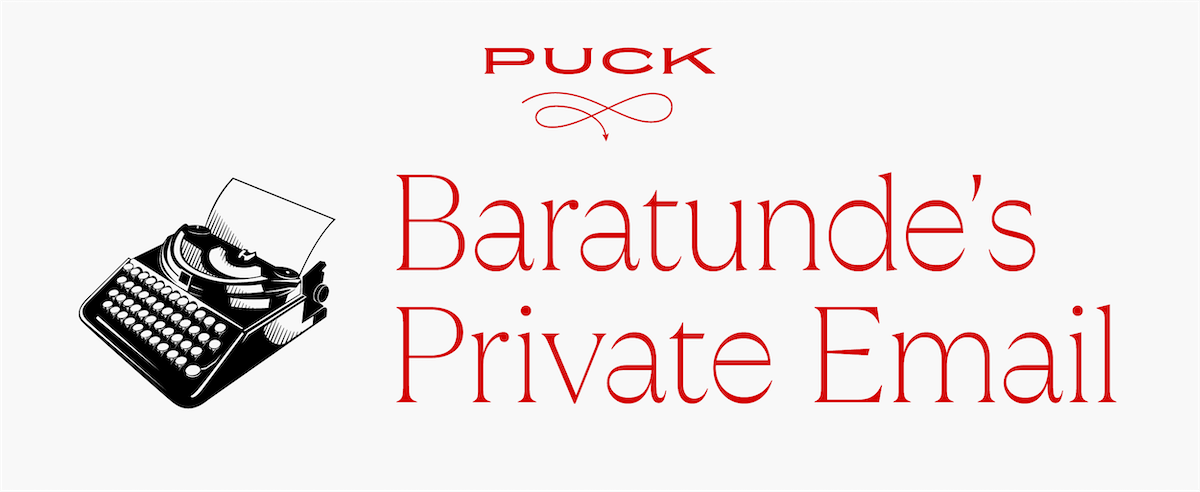 Hello you,
As this message reaches your inbox, I'm scheduled to be onstage at the Aspen Ideas Festival, interviewing Patagonia C.E.O. Ryan Gellert about leading a company with a radical commitment to solving climate change. Midweek, I'm hosting a hands-on generative A.I. workshop, before closing out the festival with a conversation with architect Sir David Adjaye (famed designer of the National Museum of African American History and Culture) and writer Spencer Bailey, who collaborated on a new book, Alchemy, which is centered around Adjaye's work.
I'm constantly thinking about the intersection of democracy, people power, and how we show up for each other, and those themes are even more resonant during "Civic Season," the period between Juneteenth and the Fourth of July. Yesterday, I found myself profoundly moved by an exhibit at...

Can't see the full story?

You're receiving the free version of this newsletter at . For full access to Puck, and to each of my colleagues, you can
subscribe here.
My first in-person introduction to the cult of Robert F. Kennedy, Jr., occurred unexpectedly last month, when my wife and I disembarked from the annual cruise-conference hybrid, Summit at Sea, in Miami, for an impromptu post-confab party on a yacht populated by Bitcoin enthusiasts. It was like a timewarp back to mid 2022, before digital currencies began to collapse, NFTs petered out, crypto platforms went bankrupt, and S.B.F. pottered around his parents' house with an ankle monitor. In the Miami of 2023, the Bitcoin craze lives on, and lives strong...
FOUR STORIES WE'RE TALKING ABOUT
The Row's Future
Is the ultimate quiet luxury brand in expansion mode?
LAUREN SHERMAN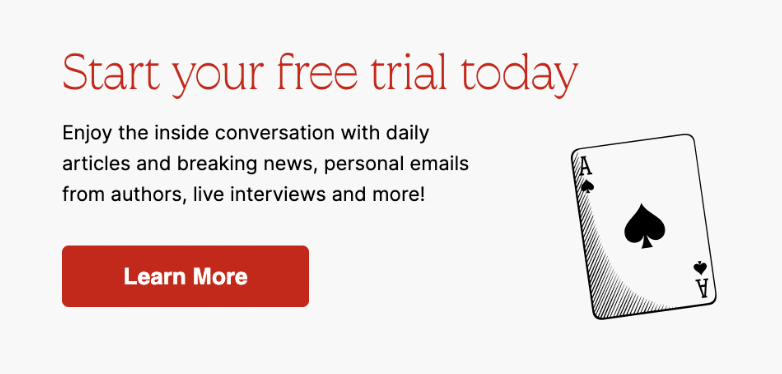 Need help? Review our FAQs
page or contact
us for assistance. For brand partnerships, email ads@puck.news.
You received this email because you signed up to receive emails from Puck, or as part of your Puck account associated with . To stop receiving this newsletter and/or manage all your email preferences, click here.
Puck is published by Heat Media LLC. 227 W 17th St New York, NY 10011.