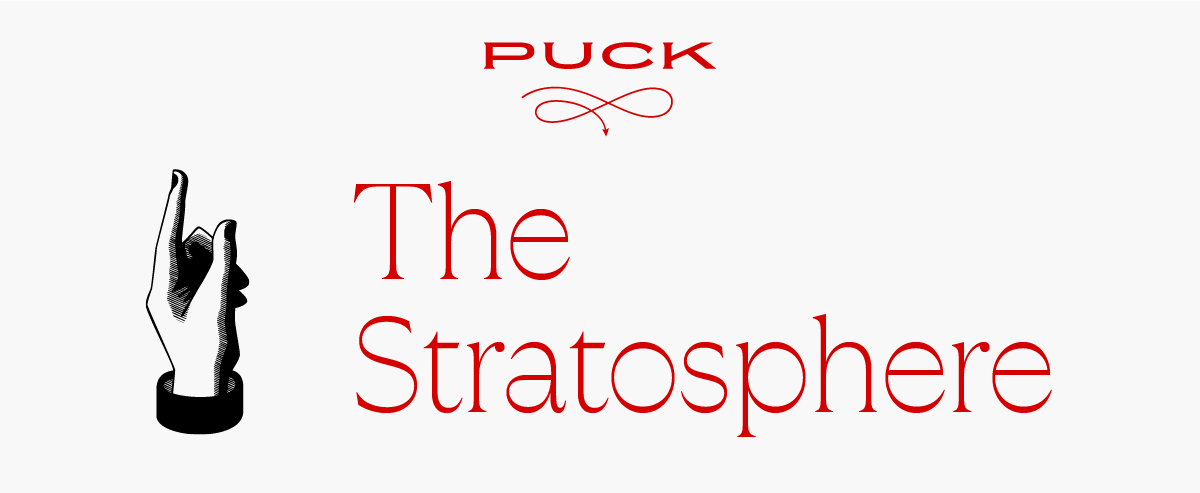 Greetings from Washington.
Today, I've got a grab bag of insider reporting on the newest burgeoning media mogul, the crypto influencers who helped shape this month's landmark bill, and a scoop on the first Bay Area fundraising event of the Biden-Harris administration.
In other words, it's a great time to subscribe to Puck (or to encourage a friend to join)—especially if you've been enjoying these emails for the last year. After all, it was a year ago this week when I sent the first edition of The Stratosphere to thousands of folks in Silicon Valley, in politics and in philanthropy. My inbox remains always open for your thoughts, ideas and feedback.
Teddy
SPONSORED BY THE NORTHERN TRUST INSTITUTE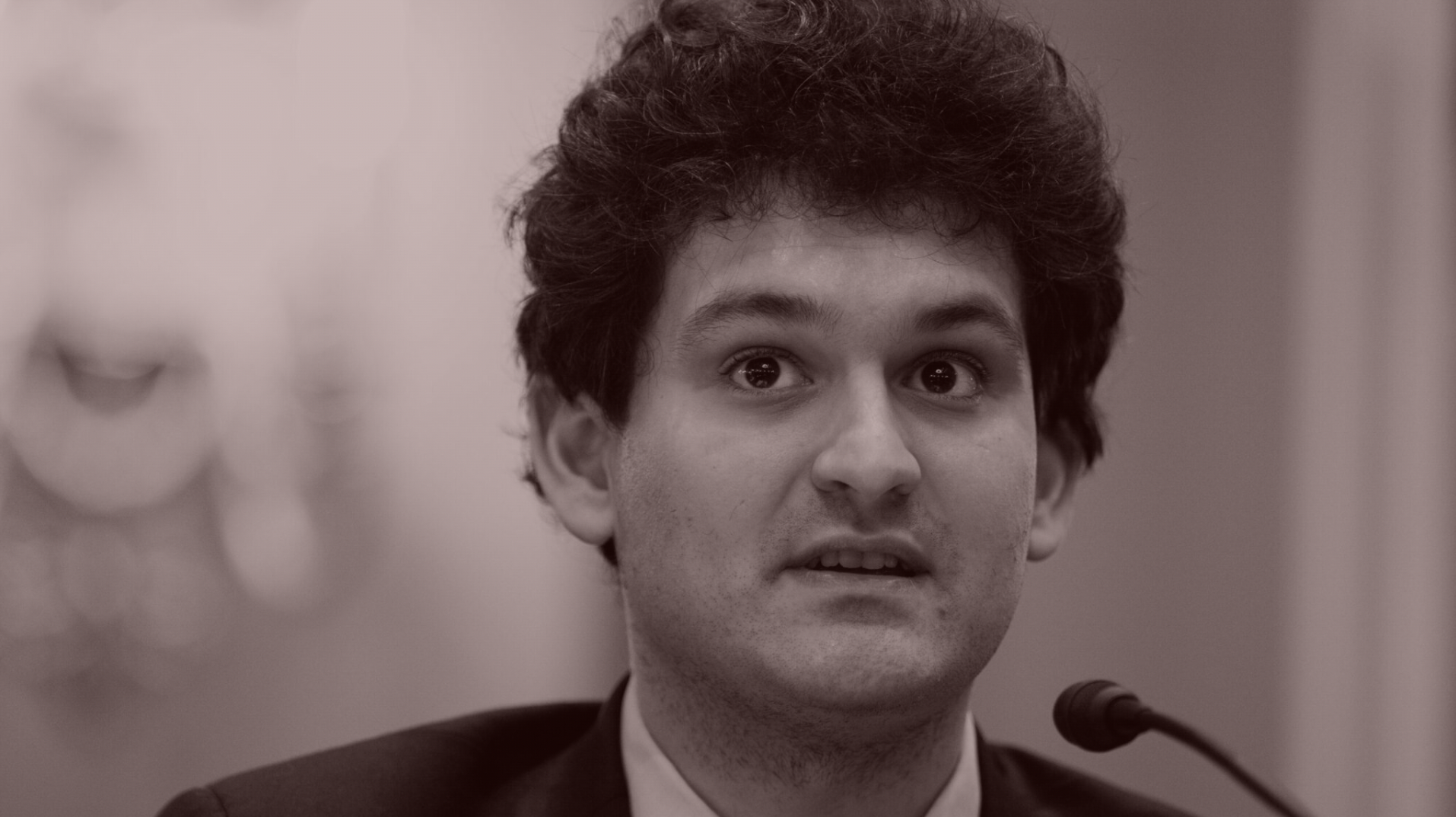 S.B.F.'s Media Dreams
Like previous mega-successful billionaires, the 30-year-old metal-haired crypto king is becoming media-curious. Plus new reporting from inside the Web3-political-fundraising industrial complex and some Harris-Biden fundraising dish.
Crypto winter has come for Silicon Valley. Bitcoin has fallen below $23,000, the lowest level since 2020, and crypto lender Celsius just froze withdrawals, citing "extreme market conditions," shortly after another crypto ecosystem, Terra-Luna, also collapsed. Some $2 trillion in crypto market value has evaporated since last November. Coinbase C.E.O. Brian Armstrong is laying off 18 percent of his staff in anticipation of a prolonged downturn for the industry.

You'd think that might be a setback for FTX founder Sam Bankman-Fried, who appeared alongside supermodel Gisele Bündchen in a poorly-timed New Yorker spread this week advertising their shared "passion for creating positive change." Bankman-Fried, after all, has turned his multibillion-dollar crypto fortune into an engine for his super-sized philanthropic ventures, some of which might plausibly be endangered by the recent implosion of the crypto economy. But S.B.F.—with his growing celebrity and political ambitions—is, in many ways, now a brand that rivals crypto itself. The other week he suggested that he might spend as much as $1 billion on the 2024 election, a comment that would be written off as absurd had it come from anyone else.

I've spent the past few months documenting these moves by Bankman-Fried in politics and philanthropy—including his record-setting, quixotic support of a House candidate in the Portland exurbs whose platform was focused on staving off the next pandemic. But what has been overlooked is that S.B.F. has major aspirations in media, too. And the story is much bigger than the $5 million check he wrote to ProPublica to fund pandemic reporting earlier this year. As I've learned in recent days, S.B.F. has been hiring his own staff with experience in journalism to advise him on how to focus the media's attention even more acutely on the issue of biosecurity, or preventing an existential risk like a pandemic or nuclear attack from ending the world as we know it, which has become a singular obsession.

In March, S.B.F. hired Avi Zenilman, a ​​registered nurse and "recovering journalist," as a senior adviser at his family foundation, Building a Stronger Future, to help him think through which publications might be most amenable to pursuing this niche journalism. Zenilman—an infectious-disease nurse with a masters from Yale, who has recently worked with New York Times columnist Zeynep Tukefci on her widely-read pieces about the pandemic—is now working for S.B.F. full time as part of a team including some national media figures who are consulting for S.B.F. and helping him to make connections across the media funding world. (S.B.F's sprawling team, across his many entities, is heavy on consultants.) Most big donors don't hire full-time journalism advisers, which is precisely why this personnel move is revealing.

Talking with sources familiar with the work, it appears that S.B.F. is still in the early stages of figuring out what his big-picture involvement in journalism will look like. His aides have been taking meetings across the media business this year and are in talks with several newsrooms right now about possible nonprofit (and for-profit) deals. His team has also been keeping an open mind as to what types of reporting they will fund, although the focus is expected to remain principally on effective-altruism inspired topics, such as pandemic preparedness, which promise to have the greatest possible societal impact per-dollar.

The last point is key for Bankman-Fried. To be an effective patron of nonprofit journalism, after all, requires finding the sweet spot between topics that inspire a nonprofit's sponsor and topics that actually excite a newsroom and its readership, without compromising editorial integrity. In theory, plenty of people could be interested in explanatory journalism about biorisks, pandemic prevention, nuclear proliferation, and so on—they just don't get much coverage in mainstream press, outside of people like Tukefci at the Times and Ed Yong at The Atlantic.

If S.B.F. unleashes top investigative journalists at ProPublica and newsrooms around the country on America's Covid response, does that make America more likely to prevent the next pandemic, which has been the goal of S.B.F.'s eight-figure lobbying campaigns? Maybe, maybe not. But at the age of 30, S.B.F. is already following tech moguls like Jeff Bezos, Laurene Powell Jobs and Marc Benioff in recognizing the agenda-setting power of becoming a media broker, too.
ADVERTISEMENT
A Stress Test for Your Estate Plan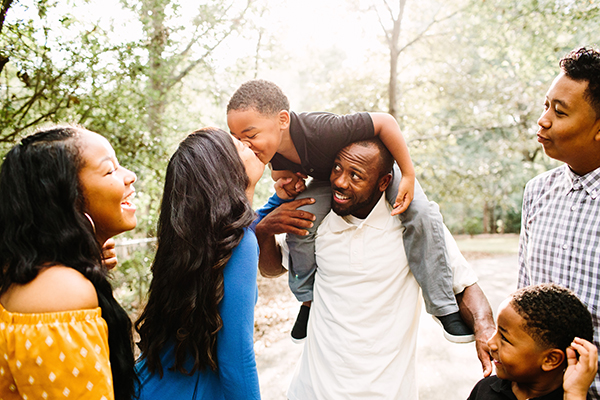 Are there surprises lurking in your plan? Estate plans that fall out of date can lead to unpleasant surprises. By stress testing your plan we identify issues ahead of time to ensure your lifetime, family and philanthropic goals are fulfilled. Test Your Plan.

The Senators Listening to S.B.F.
Kristen Gillibrand has had a fascinating tour in public life. She first came to national attention as an obscure member of New York state politics, perhaps most famous for being the former Dartmouth roommate of Connie Britton. Regardless, she inherited Hillary Clinton's vacant Senate seat when Caroline Kennedy demurred, and ably won re-election after re-election. During the past decade and a half, she made a name for herself for trying to reform how the military polices sexual misconduct, and briefly ran for president. That bid was hobbled not just by her lack of traction among real voters, but also among elites who to this day still harbor resentment for her pointedly turning on Al Franken during his #MeToo scandal. She has been tough to pin down ideologically—sometimes giving voice to New York's finance industry, sometimes to the progressive activist left.

In recent months, however, Gillibrand has pivoted and emerged as the face of the Democratic Party on an unexpected issue: crypto. Last week, Gillibrand introduced a landmark new crypto regulation bill co-sponsored by Republican Senator Cynthia Lummis that would largely have the asset regulated by the under-resourced Commodity Futures Trading Commission—which oversees things like corn and oil—rather than with the Securities and Exchange Commission, the toothier financial watchdog. That has been a priority of crypto industry leaders like Bankman-Fried.

I've gotten a few questions about the backstory that led Gillibrand to become such an ally of the crypto world. My colleague Tara Palmeri reported last month that Gillibrand seems bored in Washington and might be looking for a more lucrative exit into the private sector. I know that some people who have talked to Gillibrand suspect she might be interested in various corporate moves. But Gillibrand's team says she is definitely running for reelection in 2024.

Gillibrand has indeed been taking extensive meetings with crypto insiders over the past few months. For instance, when Gillibrand came out to the Bay Area over the Easter recess for a West Coast fundraising trip (I saw her breaking bread one morning at the Ritz with a major Democratic donor), it wasn't just to raise money. Gillibrand also attended at least two events with movers-and-shakers from the crypto industry. For up to 90 minutes at a U-shaped table at the Rosewood in Menlo Park, she and Senate prayer-group partner Cory Booker were joined by about 25 crypto-political power players, industry executives, and early-stage startup founders including Chris Lehane, the uber-connected Silicon Valley politico who now works for Katie Haun's crypto investment fund and organized the gathering; Chris Larsen, the billionaire founder of crypto platform Ripple; and Ron Conway, an early investor in crypto companies like Coinbase (and a guy who knows his way around Washington). She and Booker also went to a similar breakfast meeting at the Fairmont atop Nob Hill, organized by Zak Malamed, a very well-wired Democrat who runs The Next 50, which connects younger donors, including crypto leaders, to political giving.

Gillibrand's office emphasized that she has also met with activists, agencies and stakeholders from across the spectrum. Crypto has turned off some pockets of the left: Elizabeth Warren, for instance, is a harsh critic of lightly-regulated digital currencies. So is S.E.C. chairman Gary Gensler. But that April, Gillibrand, who came into the event skeptical, heard a lefty framing of the argument at those policy sessions that emphasized how crypto would help women and people of color—she and Booker, I'm told, were less interested in currency bets and more interested in crypto projects with utility in the real world. "Many of the participants were early stage founders who talked about how their specific companies were focused on creating ownership and economic opportunities for those who historically have had limited access or ownership opportunities," Conway told me. "Both senators pushed really hard on the need for the sector to show that it is different than web2." Or as someone familiar with the Rosewood event put it, a bit more colorfully, "Wherever the web3 bros are, this was antithetical to that. And I think that was helpful."
ADVERTISEMENT

Dish on a New Kamala Fundraiser
For the first 18 months of their administration, Joe Biden and Kamala Harris have mostly left big donors in the Bay Area out to dry. That's partly due to the lingering Zoomification of life in late-Covid, and partly due to the administration having more important things to do than tending to big donors' egos, among other things. Sure, a few select, loyal donors have snuck through the byzantine maze that is the Ambassador Olympics. But the high-dollar blues is impossible to ignore. That was a constant theme I heard from sources while running around Washington over the last week: Democratic donors and bundlers, fairly or unfairly, feel ignored. A case in point? Neither Biden nor Harris have visited the Bay Area to glad-hand with the party's biggest contributors.

Well, no longer: Harris is making the administration's first fundraising trip to the Bay Area later this month, according to an invitation passed my way. The vice president, a former San Francisco district attorney, is headlining an event hosted by philanthropist Shannon Hunt-Scott and Microsoft C.T.O. Kevin Scott on the afternoon of June 30 (the last day of the fundraising quarter) in Los Gatos.

The event is also helmed by Electing Women Bay Area, the ascendant fundraising group that also hosted Harris during her first fundraiser (via Zoom) after being announced as V.P. "We showed up then and we need to show up in a big way now," reads the invitation sent on Monday. "Kamala is the first woman and first person of color to hold the office of Vice President. This continues to be a BFD, as the President would say. She will be on the ticket in 2024. We want to help her demonstrate her own fundraising prowess as a leader of the Party." Tickets for the event run from $1,000 to $50,000, which gets you a photo with the Veep. There are also plans for a higher-dollar event to be held during the trip out to San Francisco, which kicks off July 4 weekend, I am told, though the precise details are still T.B.D.

Biden, meanwhile, has also picked up the pace of his engagement with donors, flying to two events last week hosted by Hollywood mogul Haim Saban and others that brought in $5 million for the D.N.C. But Biden and his team, somewhat sensitive to the crass age-old politics of rewarding wealthy supporters, have done less of the typical sucking-up than veterans of the presidential fundraising circuit expect. (Bundlers consider Kamala, in particular, to be a weak draw.) More broadly, Democrats involved in big-money politics feel a sense of pessimism and even looming dread. As several fundraisers reminded me this week, it can be hard to raise money when you fear a loss is coming. What could change that? Political catastrophe. The invitation for Harris's Bay Area event with female donors notes rather pointedly, in bold font, that the Supreme Court decision reversing Roe v. Wade "could come the very week of our event."
FOUR STORIES WE'RE TALKING ABOUT
Elon vs. The Arbs
The arbitrageurs might be the most vulnerable players in Elon's off-the-rails Twitter takeover.
WILLIAM D. COHAN

David Boies' Gamble
Gardner joins Peter to reveal Boies' billable hours. Plus, Cohan on the bear market blues.
PETER HAMBY
You received this message because you signed up to receive emails from Puck

Was this email forwarded to you?

Sign up for Puck here

Interested in exploring our newsletter offerings?

Manage your preferences

Puck is published by Heat Media LLC

64 Bank Street

New York, NY 10014

For support, just reply to this e-mail

For brand partnerships, email ads@puck.news