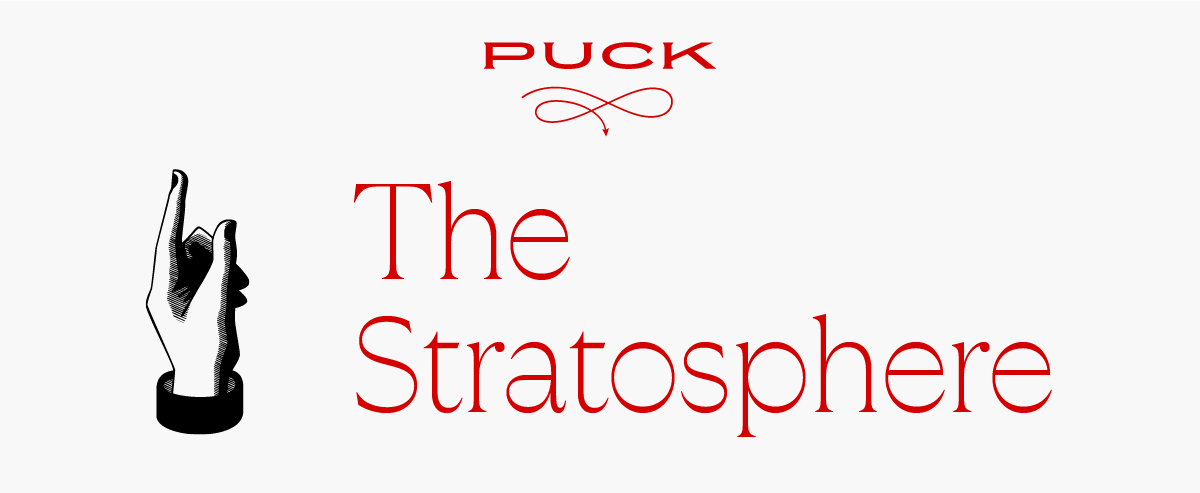 Good afternoon from an awfully-timed vacation to Vietnam, where I've been closely following the latest turns in the Sam Bankman-Fried saga as I eat non-specific meats out of food carts. Yesterday, I reported on S.B.F.'s upbringing, and in particular his parents, Joe Bankman and Barbara Fried, a Stanford legal ethicist and tax expert, respectively. On Tuesday, FTX's new C.E.O., John J. Ray III, revealed that he is investigating their role in the company's downfall too.
Later on Tuesday, following his arrest in the Bahamas, the Southern District of New York charged S.B.F. with eight counts, including wire fraud and conspiracy to defraud the United States. In a fascinating twist, he was also charged with a campaign-finance violation, in what prosecutors say was a brazen scheme to illegally funnel millions of dollars from customer deposits into the midterm elections.
Meanwhile, S.B.F. has also been officially ousted from The Giving Pledge, I have learned, and his name was quietly removed from the Pledge website earlier today. His ouster was expected over the last few weeks—he is, among other things, no longer a billionaire, a virtual requirement for inclusion—but it was also a nightmare scenario of sorts for the Gates Foundation, which oversees the Pledge and was always concerned about letting in someone of ill repute.
Having covered the S.B.F. political operation for years—and having interviewed Sam just the other week about his political activities—I'm breaking with my usual weekly schedule today to share some thoughts and new reporting about what S.B.F.'s alleged campaign-finance scheme might have entailed.
But first…
Despite concern that a
demoralized
and "blackpilled"
Peter Thiel
might retreat from G.O.P. fundraising after his midterm setback in Arizona, the conservative billionaire has a few thoughts for the Republican Party. On Tuesday evening, Thiel delivered a searing indictment of the party's performance in the 2022 election cycle at the Reagan Library in Simi Valley, California, marking his first public comments about Senate winner
J.D. Vance
, Senate loser
Blake Masters
, and his more general disappointment with how the G.O.P. fared up and down the ballot. It was the most election-focused speech Thiel has given in years.
Wearing a suit and speaking semi-extemporaneously for some 35 minutes as part of the Reagan Library's "Time for Choosing" speaker series, Thiel declared the election to be a "depressing disaster" and that the Republican Party needs to focus on defeating Communism as its cardinal virtue, as Reagan did. Three highlights from his self-described "free advice," which I don't think have been reported:
On Diversity as Weakness: Thiel indicated strong disagreements with both Paul Ryan and Mitch McConnell, with whom Thiel squabbled repeatedly this cycle, and diagnosed the party as having had a "substantive agenda problem" that was "light on detail" and also was simultaneously "rather discombobulated." Specifically, he argued, the G.O.P.'s political diversity was ultimately a weakness in the midterms. "There are all these different kinds of failure modes. There's sort of the Mitch McConnell, intuition that you shouldn't talk about anything substance at all; a nihilistic, maybe passive-aggressive form of nihilism or something like that. Where you're just not going to do anything, not talk about anything, and have no surface area for attack, which is kind of uninspiring," he said. "And then there was sort … something like the detailed Paul Ryan, policy wonkery [side], where we go into a lot of details, but somehow the ideas are unpopular. And you're checkmate on move one." Thiel called for a politics that could unite "the priest, the general and the millionaire."
On Breaking the Cycle: Thiel said he had "a ringside seat" to this cycle's midterms because of his Vance and Masters, and that he was frustrated with the overall outcome. I've reported that Thiel was deeply disappointed by the fate of Masters in Arizona, and he confirmed that he was "very depressed in the aftermath" of the midterms. He said that this should've been a great cycle for Republicans for all the obvious reasons. But he ran through the G.O.P.'s numbers and deemed this year's results "not merely disastrous but also depressing. If we don't do something different, we're just going to be in this Groundhog Day where something like this is going to repeat in 2024 and for the rest of this decade."
On Pivoting to China: Most of Thiel's speech dealt with one of his favorite hobbyhorses, China, with which he said the U.S. has a "very unhealthy codependent relationship." He forcefully articulated the belief, growing within key factions of the party, that Republicans have to pivot to fighting Communism in order to regain footing in upcoming elections. "The first step in rejuvenating this party is to think very hard about the challenge of Red China," Thiel said at the beginning. He concluded: "It may not win you the last election, or the next one, but you'll be on the right side of history."

What the priest, the general and the millionaire have in common, Thiel explained, is that they're all anti-Communist. "We have all these debates where the Democrats are in favor of a little bit more socialistic democracy, and we're in favor of a little bit more capitalistic Republicanism. And they're sort of minor debates. But if you don't stand up to Red China, you may end up just sort of being co-opted, a stooge, a patsy."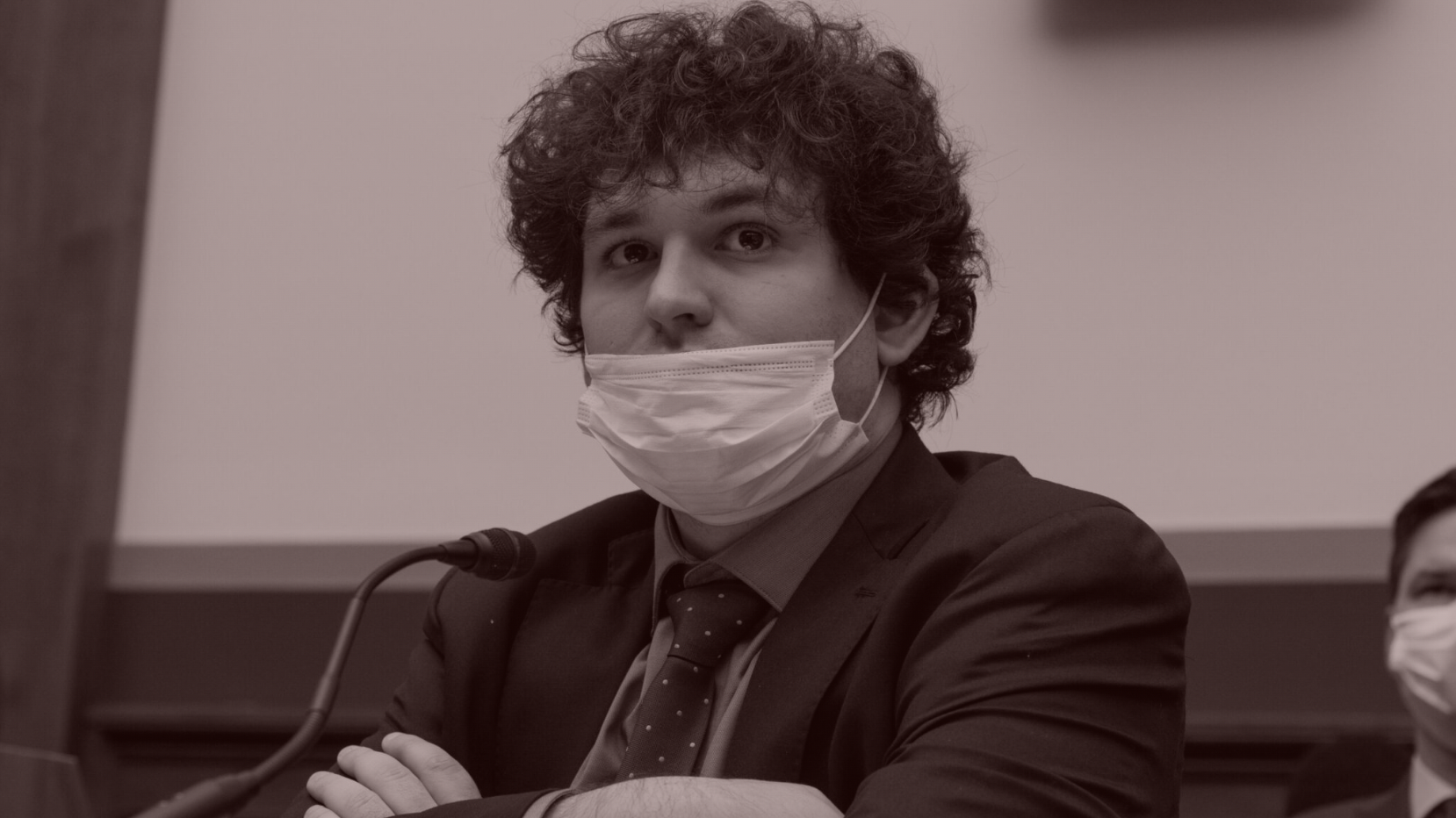 An S.B.F. Campaign Finance Whodunnit
Inside the Bankman-Fried indictment is a tantalizing footnote to its most explosive allegations: a massive money-in-politics scandal. Here's how to decode the various theories making the rounds over the last 24 hours—what's real, what's bullshit, and what we still don't know.
Since the beginning of
Sam Bankman-Fried
's implosion, the feeble hope among his inner circle of political and philanthropic fixers has been that the widening scandal would be ring-fenced to whatever happened between the sheets at FTX, Alameda Research, and his business empire. In short, whatever the charges against S.B.F.—wire fraud, conspiracy to defraud investors,
etcetera
—that at least there was no funny business in the corner of his operation that dealt with giving the money
away
. In fact, just last week Sam addressed this categorically. "Can you confidently say, for the record, that there was no financial impropriety on the political and philanthropic side of your work?" I
asked him
. "Obviously I'm not omniscient," he replied, "but I don't think there was any."
That too appears to have been a deception, at least if you believe the prosecutors at the alphabet soup of federal agencies—the S.D.N.Y. at D.O.J., the S.E.C. and the C.F.T.C.—that indicted Bankman-Fried yesterday on more than a half-dozen criminal and civil charges, including violating campaign finance law. Yes, that's the dreaded "giving the money away" part. But it remains unclear how S.B.F. violated these laws, or in support of which campaigns. Among the five paragraphs in the criminal indictment that constitute Count Eight ("Conspiracy to Defraud the United States and Violate the Campaign Finance Laws"), there are close to zero concrete details regarding the alleged conspiracy, by "the defendant, and
others known and unknown," to deceive the Federal Elections Commission.
Over the last 24 hours, there has been ample speculation across the Democratic consultant-verse and among S.B.F. insiders and friends about this particular charge—and who those "known and unknown" associates might be. After all, several Democrats noted to me, "don't lie on F.E.C. forms" is sort of Campaign Finance 101. But S.B.F. has always had a knack for pushing the envelope in political donations. Sometimes too far.
Count Eight is vague, and shrouded in legalese. But it essentially boils down to what are known as "straw donations"—donations that are intentionally made in the name of someone else in order to circumvent contribution limits or hide the true identity of a donor. In the press release accompanying the indictment, prosecutors allege that Alameda Research, the hedge fund at the heart of S.B.F.'s alleged scheme, was donating "millions of dollars" to "federal political candidates and committees in advance of the 2022 election," but putting the contributions in the names of unnamed "wealthy co-conspirators" in order to " evade contribution limits and reporting requirements."
At the press conference, the U.S. Attorney for the Southern District, Damian Williams, cranked up the rhetoric but wouldn't divulge more specifics beyond that "tens of millions" in illegal campaign donations had been "disguised" and made to both Republicans and Democrats, and the proof of the "dirty money" was soon to come. S.B.F.'s attorney said in a statement Tuesday that he was reviewing the claims but had no immediate response to the allegations.
Without indulging too much speculation, there are several theories making the rounds in S.B.F.'s network that offer some contours to Williams' riddle. First of all, to decode what prosecutors are saying between the lines, it's important to understand that corporations cannot make contributions directly to campaigns or party committees—so-called "hard-dollar" groups—but only to "soft-dollar" groups, such as super PACs and dark-money political nonprofits. There was nothing to stop S.B.F.'s companies (or at least those entities based in the U.S.) from making unlimited donations to disclosed super PACs or undisclosed dark-money groups. To wit, FTX's U.S. entity donated big money directly to Mitch McConnell's super PAC, and was presumably within its rights to do so. More likely then, the campaign finance charge against S.B.F. doesn't relate to outside money groups. Rather, the language in the indictment suggests we're talking about beneficiaries like campaigns and party committees (no, the beneficiaries aren't yet named, either).
Let's assume, for the moment, that S.B.F. was being truthful when he said, just the other week, that he had secretly donated millions of dollars to Republicans, via dark-money groups, in order to keep his involvement out of the press. "Dark money" is, of course, the common pejorative for nonprofit groups that claim, on paper, to be nothing more than "social welfare" organizations. (The ethics group CREW filed a complaint over precisely this issue to the F.E.C. the other day.) Is it possible, as some people within S.B.F.'s orbit believe, that the campaign finance charge pertains to his funding of these sorts of groups? When I interviewed Sam last week, he wouldn't "talk about the details" of his G.O.P. giving. Nevertheless, dark-money contributions are not—on their own, at least—a violation of any campaign-finance law, whether the money came from Sam personally, or from Alameda. So where did he cross the line?
Unindicted Co-Conspirators
There are three other theories that fit the explosive campaign finance allegation. The most straightforward one posits that Alameda was the direct donor behind contributions that were listed under the name of other donors, such as S.B.F. or any of the fellow "co-conspirators." As an example, when
Nishad Singh
made a donation to a congressional candidate, some wonder, was that contribution
really
from Nishad, or was it from Alameda directly?
Many S.B.F. insiders and other Democrats over the last 24 hours have suggested to me—without evidence, to be clear—that the D.O.J.'s campaign-finance charge could explain how FTX executive Ryan Salame, as another example, donated to various G.O.P. candidates. Was that money really from Alameda, but just had Ryan's name on it? That might also, in a roundabout way, explain S.B.F.'s comment about G.O.P. "dark money." But that doesn't entirely add up either: Salame had his own wealth from FTX, after all, and was able to finance his own super PAC with $15 million—unless that too was from Alameda.
Another theory making the rounds revolves around reimbursements. The straw-donor ban could be violated, in theory, if Sam or other FTX executives were the true donors listed on F.E.C. forms, but they were immediately reimbursed by the business. That's illegal. You can think of this as a person essentially expensing a political check as part of an effort to circumvent federal contribution limits (around $3,000-per-person). If, for instance, various S.B.F.-connected people were making max-out contributions to, say, Carrick Flynn, who ran for Congress in Oregon on S.B.F.'s dime, but then were made whole thanks to reimbursements from Alameda or FTX or Sam himself, that would certainly raise eyebrows with regulators. And while it would be irresponsible at this point to name specific names, there is certainly some chatter about various S.B.F.-connected, not-that-rich individuals who cut an unusually large number of political checks in recent years.
A third theory that has made its way to me is that the S.D.N.Y was speaking rhetorically when it tacked on the campaign finance charge—that S.B.F. was effectively stealing FTX customer money for Alameda projects by funneling that money, accrued via Alameda, toward his own political projects. If true, you could make the argument that those donations from S.B.F. were really donations from Alameda. In fact, that's how the S.E.C. charging documents describe the situation, accusing Sam of having "used Alameda as his personal piggy bank" in part to finance "large political donations." Perhaps the S.D.N.Y. is being a little too clever with its framing of the alleged crime.
And just because the S.D.N.Y. alleges something doesn't mean it's true. As one source pointed out, a "straw donation" scheme could look, at first glance, to be fairly similar to a coordinated fundraising push that S.B.F. and his network definitely did engage in, trying to get multiple people to move money to the same entities at the same time. What would that look like? Maybe an "I'd donate more if I could. Would you like to?" conversation. That's not illegal—in fact that's a huge part of how modern political fundraising and bundling works.
Another defense of S.B.F.—by way of backhanded criticism, I suppose—is that on multiple occasions this cycle, Sam's political entities have been notably sloppy when it comes to compliance and accounting. I can recall several instances that are now freshly relevant. First there was the fact that Protect Our Future, in its first ever campaign-finance report, originally said that all of its money came from Prime Trust LLC, a crypto trust firm in Nevada, before capitulating to pressure from me and others and amending its report to acknowledge, for the first time, S.B.F.'s involvement in the super PAC (to the tune of $13 million). Then there was the time that Protect Our Future, apparently accidentally, declined to file an F.E.C. report in the runup to the Flynn election, only doing so after I flagged that they had somehow ignored the deadline.
Williams, the U.S. Attorney overseeing the case, has promised that he'll share more information, in due time, about the precise nature of the campaign-finance dimension of the S.B.F. scandal. Straw donations usually leave some paper trail, and therefore can be easy to prove (see: Igor Fruman and Lev Parnas). Presumably the Southern District is not inventing these allegations from whole cloth. In the meantime, Democrats and S.B.F. allies I talk to are bracing for impact. Until yesterday, it was presumed that any civil or criminal charges against Bankman-Fried or FTX would focus on alleged financial impropriety. Now, it appears, there will be a political meteor, too.
FOUR STORIES WE'RE TALKING ABOUT
Royals in Hollywood
What 'Harry & Meghan' reveals about Netflix's plan for docuseries.
JULIA ALEXANDER

Putin's Chef
A profile of the terrifying kingpin behind Russia's most notorious mercenary group.
JULIA IOFFE

The Biden Switcheroo
Notes on Biden's inner circle musical chairs and McCarthy schadenfreude.
TARA PALMERI

Need help? Review our FAQs page or contact us for assistance. For brand partnerships, email ads@puck.news.
Puck is published by Heat Media LLC. 227 W 17th St New York, NY 10011.