Good evening, I'm Dylan Byers. Welcome back to In The Room, my biweekly private email on the inner workings of the media industry. In tonight's issue: The New York Times is the most revered, influential and successful journalistic institution in the world. So why are so many of its journalists so damn restless?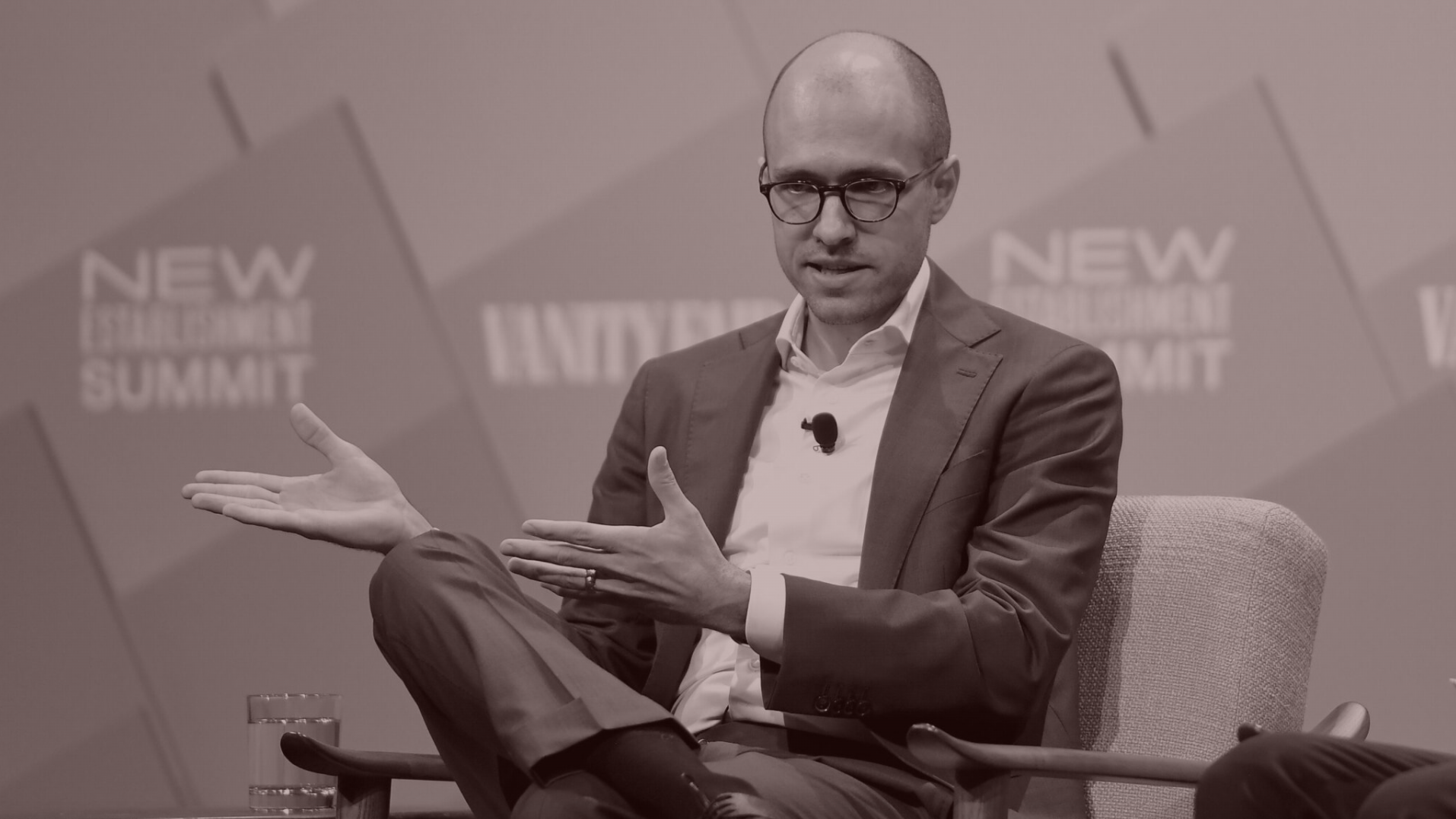 Timesism & Its Discontents
The New York Times is stronger than ever—lightyears ahead of the Post in subscription, acquisitive, by far the most influential beacon of journalism on Earth. And yet a string of amicable high-profile journalistic departures has led some Media Cassandras to shriek. Big deal? No deal? Well, it's the Times, after all, so it's a thing.
Well, the Times is the Times. That's the convenient tautology and rhetorical refrain that I've heard over the past decade from many talented and ambitious journalists as they explained why they chose, one after the other, to decamp from their respective alma maters—the Post, Politico, Bloomberg, Recode, and so on—to join the Gray Lady, often for a pay decrease, often to join up with their fiercest and most sharp-elbowed competitors, and yet always without a glimmer of a doubt. For generations of reporters, the Times has been the most revered and formidable news outlet in American journalism, offering a perch that conferred greater influence and authority on everyone deemed fit enough to appear in its pages. If the Times came calling, how on Earth could you say no?

The Times is the paper of record. But, in recent years, it has also become a very big and very successful business, transforming itself, under A.G. Sulzberger and its generationally talented C.E.O. Meredith Kopit Levien. Building on the turnaround effort spearheaded by former C.E.O. Mark Thompson, the executive team and masthead have turned a storied-but-beleaguered print paper with a reluctant digital presence into a robust, multi-platform profit machine with nearly 10+ million digital subscribers, 1,700 journalists, and dozens of new franchises and acquisitions—Wordle, The Athletic, Cooking, Wirecutter—that have become an essential daily habit for millions of readers. As the Times' former media columnist Ben Smith noted last year, "the gulf between The Times and the rest of the industry is vast and keeps growing," and the Times "so dominates the news business that it has absorbed many of the people who once threatened it."

I had a front-row seat to the Times' takeover of the industry, which began in earnest a decade ago when I was a reporter at Politico. When I arrived in Rosslyn, in 2011, the still-disruptive news company was home to some of the biggest stars in political journalism, including Jonathan Martin, Maggie Haberman, Alex Burns, Ken Vogel, and Smith himself. But Politico, like many of the best digital media insurgents of its generation, eventually became a sort of talent incubator for the Times. In 2013, J-Mart decamped for the Times; Haberman and Burns would follow two years later; and Vogel two years after that. Even Smith, who left in 2011 to serve as editor of BuzzFeed, would eventually find a home at the Times, serving as its media columnist for just over a year. (When J-Mart left, the talk of the town wasn't simply that he'd left, but that he'd allegedly taken a significant pay cut because, well, The Times is the Times!)

The Times' allure has extended to seemingly every corner of the industry: In recent years, many of American journalism's biggest talents have found roles at the paper: Ezra Klein, Kara Swisher, David Fahrenthold, and so on. Its brand is, in some ways, the star of She Said, the filmic adaptation of Jodi Kantor and Meghan Twohey's best-selling book, based on their epic and culture-defining #MeToo coverage.

These days, however, despite the meteoric success of its business, "the Times is the Times" is just as frequently used as shorthand to explain something else: a malaise, a tangible restlessness that seems to hang over the staff and make people unhappy. In recent weeks, I've spoken to more than twenty current and former Times employees, and the vast majority of them cite a similar source of frustration: namely, an institutional bureaucracy that they say stifles the career growth of all but the most famous reporters.

Journalists are influencers now, but the Times does not always, and cannot always, treat them that way. Smith, Swisher, Martin, Burns, Mark Leibovich, Neil Irwin, Charlie Warzel, Amanda Cox, Caitlin Dickerson, Jamie Stockwell, Shira Ovide—all have left in the last year or so to go independent, launch new projects, or seek more freedom outside the Gray Lady's walled garden. Bari Weiss, a more complex figure in the newsroom, left in 2020 to become a successful media entrepreneur, as did her partner Nellie Bowles, one of the paper's rare contrarian darlings. Taylor Lorenz, a controversial but undeniably talented reporter, decamped for The Washington Post earlier this year.

These are people who have established, to varying degrees, significant personal brands and credibility in their chosen editorial space, and perhaps feel that they don't necessarily need the Times to be relevant, and in some cases are yearning for more flexible editorial opportunities elsewhere. "We are all different," one former Times journalist said, "but I suspect, at the heart, the issue is: talented folks like to do what they want… It's a place full of unhappy people who think they have no options." (The Times did not comment.)
Of course, it's a riddle without an answer: is the Times responsible for the success of its top talent, or does the company simply hire some of the most hyper-talented people in the industry? Indeed, both are largely true. In fact, even mega-elite Times reporters put up with the salaries and bureaucracy for years because they feared they wouldn't get their calls returned if they left.

But in the past, the Times has ostensibly gotten comfortable turning a blind eye to the economic opportunities beyond its borders. Maureen Dowd wrote best sellers and occasionally even moonlighted in the pages of Vanity Fair. Andrew Ross Sorkin hosts hours of television on CNBC before showing up to work, and yet still puts in the hours. Between his conference and his daily newsletter, the guy has basically become, with the help of a solid team, a one-man business section during an under-inspired era.

Michael Barbaro's transformation from strong political reporter to podcast (and pop culture) star may be a one off, but the guy is talent now, and it's amazing he didn't leave for a bigger windfall on Spotify or another platform. (One wonders what would have happened if Nicholas Confessore took that job. Sliding doors…) Presumably these stars have earned their tucking in. Ditto Maggie, the most famous reporter in the business, who helped elevate the Times to its apex during the Trump era and is about to ascend to a new stratosphere: her new book, Confidence Man, is still number one on Amazon's non-fiction list.

Not everyone is a Maggie or a Sorkin, obviously, but many Times journalists do have some options, and the Times has played ball, to a degree, to let them monetize them. There are dozens of Times reporters with cable news contributor gigs and book deals, though the Times reserves the right to veto outside projects. The Times also takes a significant stake of any story or article that gets optioned as a film or television project. A fortunate few have podcasts—Barbaro, of course, and more recently Astead Herndon and Kevin Roose. And certainly, the Times has a reasonable case to make that its journalists have expanded their influence thanks to the Times' vast reach. But at the end of the day, this dynamic often plays out in a tenure-style system whereby elite reporters cut their teeth, are afforded the latitude to make money elsewhere atop their Times salary and do increasingly less for the paper—a situation where no one wins, but nevertheless bubbles up when reporters are elevated to managers.

So while not everyone can be a Maggie or a Sorkin, there are plenty of Times staffers who believe they deserve the chance to be. "I think there is a phenomenon where one can join the Times while you're still building your reputation, spend a few years doing prominent work, and then find yourself in your 40s, with a strong body of work, but lacking ideas of what to do next," one journalist who recently departed the Times told me. "Just 'do this same job for 20 more years until I retire' is not a very satisfying answer for the most ambitious people, but if you're not looking to climb the management track or become an opinion columnist, it can be hard to find a satisfying answer within the Times."
The Times' talent flight may be cyclical. In 2013, in the span of nine months, the Times lost at least a dozen top reporters and editors, including Nate Silver, David Pogue, Jeff Zeleny, Rick Berke, Brian Stelter, Matt Bai and Hugo Lindgren. Writing for Politico at the time, I noted that many of these journalists had been tempted by the promise of becoming their own brands, "with followings and reputations that are not dependent on the 'aura' of the paper of record." Plus ça change.

Perhaps the true story of the Times is its ability to weather the occasional exodus and not only endure, but emerge stronger. That's what institutions do. And it's why the most astute media observers actually view this current period as positive. These talents don't need the Times and the Times doesn't need them. That's healthy for companies, industries, and markets. It shows how far things have come from the dark days of the Bill Keller era, amid the daily fears about the Carlos Slim high-interest financing, when the place seemed on unsure footing.

This time around, however, the talent cycling is symbolic of a larger trend in the industry, one in which big names are seeking to take greater control of their own destinies. Presumably, the Times will have to explore new economic and compensatory models: either making it easier for its more successful employees to spread their wings in unconventional ways, or they'll have to accept that a certain cohort of very high performing people will view the Times as an important career stop but not a permanent home. Which, again, is not the end of the world. Goldman Sachs doesn't hire associates hoping that they all ascend to managing director one day. Journalists are now influencers and the market is merely catching up. But this sort of change is uncomfortable in a business, and company, with such an academic posture.

For starters, they may also have to pay their top talent more. "The Times overall pays well by journalism standards, but that breaks down if you're one of the very tippy-top of your field," one of the former employees told me. "The pay scale is very compressed, with virtually every writer making in the $100,000, but very few over $200,000."
FOUR STORIES WE'RE TALKING ABOUT
General Armageddon
A profile of the man running Putin's latest terror campaign.
JULIA IOFFE

Elon's $13B Nightmare
Bill Cohan and Peter identify the dynamite stick in Musk's Twitter deal.
PETER HAMBY & BILL COHAN
You received this message because you signed up to receive emails from Puck

Was this email forwarded to you?

Sign up for Puck here

Interested in exploring our newsletter offerings?

Manage your preferences

Puck is published by Heat Media LLC

227 W 17th St

New York, NY 10011

For support, just reply to this e-mail

For brand partnerships, email ads@puck.news