Hello, and welcome back to The Best & The Brightest! Every day, Tara Palmeri, Tina Nguyen, and I bring you all the tea from Washington, piping hot. Occasionally, Peter Hamby stops by and fills a mug or two to overflowing, just to keep things interesting.
Oh, and happy Valentine's Day. May Cupid draw back his bow and make you finally smash that subscribe button.
Tonight, a closer look at the renewed Russian offensive that has been largely under-reported in the U.S. media. But first, a quick update on balloon-gate…
Balloon Mind State, Part II
This week—and last week, for that matter—all anyone in Washington can talk about are the balloons. Spy balloons, weather balloons, all the talk of the town. All weekend, news alert after news alert of a downed balloon—in Alaska! In the Yukon! In Michigan?—sent this town into a tizzy. It was one of those rare moments in Washington when the domestic politics dorks were obsessed with the same thing as us foreign policy/national security nerds.

What was going on, anyway? Were they also Chinese spy balloons? Were they aliens? Meanwhile, the previous week, Republicans had demanded, furiously, that Joe Biden shoot the Chinese spy balloon out of the sky immediately, come what may. But after Biden started blasting seemingly anything spherical out of the atmosphere, they were even more unhappy: Biden owed the American people an explanation! But what if Biden had no explanation to give? It took until Monday afternoon for John Kirby, the White House national security spokesman, to merely confirm that the balloons were not, in fact, aliens.

But as of Monday night, it didn't seem that the White House was any closer to offering an answer. After the People's Republic of China was caught flying a spy balloon across the country that was apparently sensitive enough to pick up communications, the U.S. broadened its filters and began tracking things that were flying slower and lower. Before, the Pentagon only worried about very fast, obviously dangerous things, like planes. Now, did we have to change our parameters back again? What if we took in too much aviation krill while trying to get the next spy balloon? Do we shoot all of it down and then find out what it is? And what was to be done with these balloons right now, which were flying low enough to get in the way of civilian aviation and/or were getting a little too close to sensitive military sites, according to people I surveyed. All this, apparently, led to a very stressful weekend in the White House, which, in classic D.C. fashion, decided to form a task force to study these aerial phenomena.

On Tuesday, the administration briefed Congress and, according to one person in the room, it was "unremarkable." While the administration is still gathering and assessing information, the person said, the balloons are most likely to be civilian vehicles that had commercial and research purposes. When asked why the Biden administration had shot down these balloons, the person, a Democrat, said simply, "overcorrecting."

Expect fewer news alerts about the U.S. military shooting down unidentified flying objects. It's neither sustainable, nor is it a good look. Consider that an informed prediction.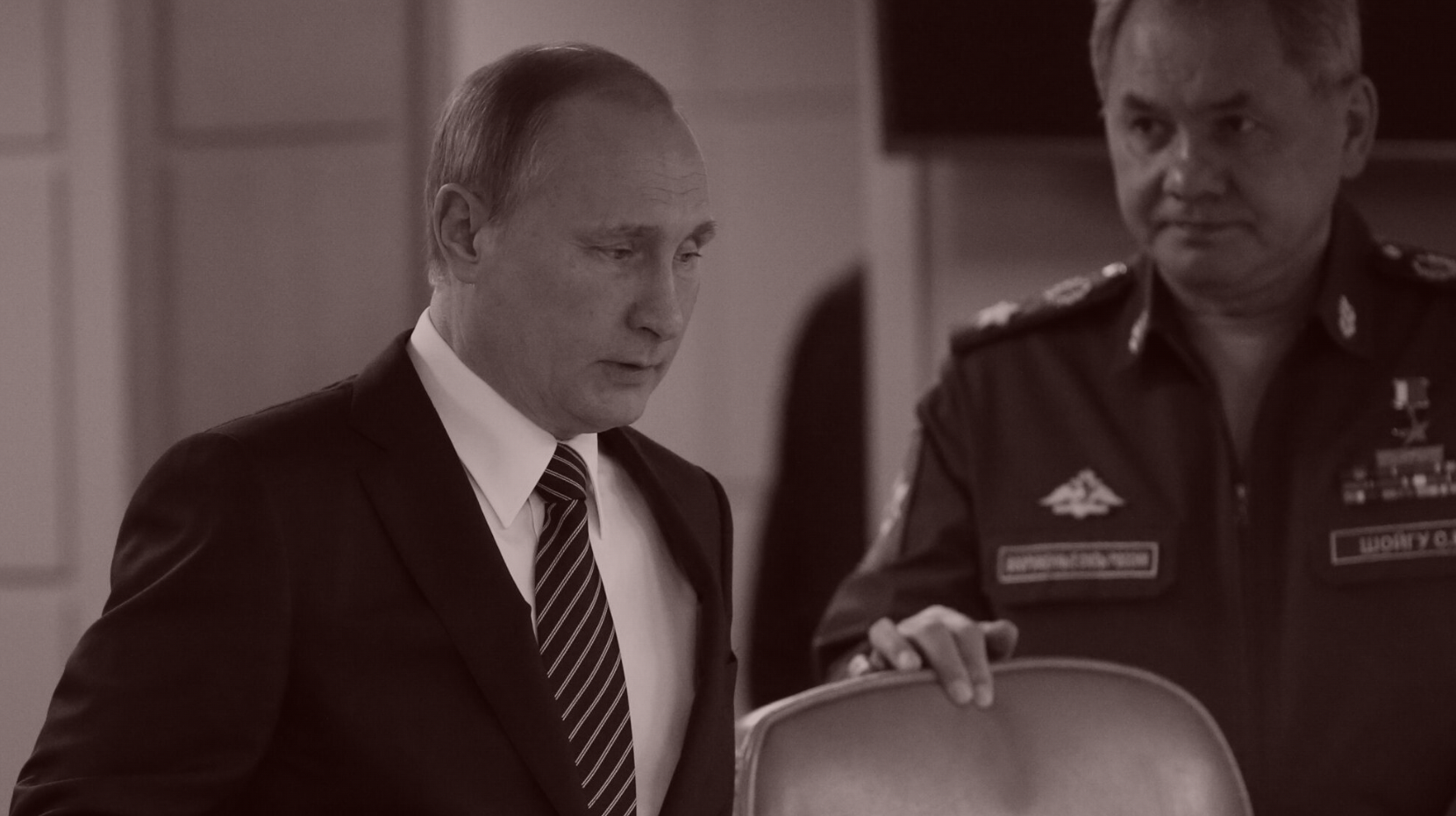 Ukraine's Four-Letter War
As the battle for Ukraine enters its second year, neither side seems willing to negotiate. A source familiar with the Russian posture described Moscow's opening position as "go fuck yourself." Another well-informed source said that's Kyiv's opener, too.
The Russian offensive is here. You may have missed it because it's far less dramatic and effective than previously advertised. Russian forces have been attacking up and down the front of the Donbas, pushing west, trying to take as much territory as possible before the one-year anniversary of their invasion of Ukraine, on February 24.

The most proximate prize is the now razed city of Bakhmut, which has taken on outsize significance in both Russia and Ukraine. Russia decided it wanted the city because it would extend Russian lines and could give Russian forces a way to encircle the far more strategic cities of Slavyansk and Kramatorsk. But Russia doesn't have the necessary footholds in Kharkiv in the north to pull off the maneuver, so taking Bakhmut will be a largely symbolic victory that can be used for propaganda purposes back home. It is now a universally held belief among Western analysts that Bakhmut will soon fall to the Russians, but Russia has also demonstrated that a country whose political elites regularly threaten to invade NATO countries has spent six months and tens of thousands of lives trying to take a pretty small city—and mostly failing.
A MESSAGE FROM OUR SPONSOR
Stewardship makes a forest a working forest.

Working forests start with seedlings, each one carefully grown by teams of forestry workers. These workers also plant millions of seedlings across the country annually, nurturing them as the years go by and they reach new heights.

It's all part of the years-long cycle that makes a forest a working forest. Because after decades of forestry workers' expert stewardship and care, we harvest and start the cycle of planning and planting once again. This time, with new seedlings – full of potential and growing towards tomorrow.

In a working forest, we don't just plan for tomorrow – we plant it. Learn more.

For Ukraine, the city has also become a political symbol of resistance to the Russian invasion, on par with Mariupol. In Volodymyr Zelensky's insistence not to give up an inch of Ukrainian land, he has resisted calls from the West to give up the strategically insignificant Bakhmut and focus his military's energies elsewhere—much, it seems, to the Biden administration's frustration. "Defending every-square-inch is not necessarily to Ukraine's advantage," said Michael Kofman, a military analyst who heads Russian studies at the Center for Naval Analysis. "At Bakhmut, Russian prisoners have been grinding away at much better trained Ukrainian soldiers." There may not be a better alternative, Kofman said, but it overlooks a very basic Russian advantage: Russia has more people. "Bakhmut has taken on greater political significance than it deserves," he said. "Is there a good chance Ukraine will lose Bakhmut? Yes. Does that really change things? No."

So far, the offensive has been remarkably lackluster, which is in part why so many people keep warning that it's about to start: they don't realize that this series of sputtering pushes is the offensive. "The expectations that have been put out there of a grand Russian offensive will go unfulfilled," Kofman said. "This is the offensive. I'm sorry if it doesn't fit the media narrative that's been out there."

Mostly that's because it's hard to offset quality solely with quantity if you want to make a real offensive push. Russia has lost a lot of its best soldiers and officers in the war, and the poorly-trained, newly mobilized soldiers they're replacing them with are just not as good. "They can offer a stubborn defense but they have pretty limited offensive potential," explained Kofman. "On such short order, they can't replace quality with quantity. They can't replace the officers they lost, et cetera, and so many of these attacks have been unsuccessful or underwhelming. It's going about as expected."

Furthermore, after going hog wild with artillery through the summer and fall (in part to compensate for a manpower shortage), Russia has started to ration its artillery ammunition for fear of running out. That has also hampered Russian efforts to advance.

All of this is adding up to Russia making some limited gains in the Donbas, but it's hardly the massive, overwhelming offensive that Ukraine's chief general, Valerii Zaluzhnyi, warned about in December. It's hard to imagine the Russian army delivering Vladimir Putin the Donbas by February 24 or very soon.

Ukraine, in the meantime, is gearing up for a spring offensive, when they will likely punch south and try to retake Melitopol, thereby slicing through Russia's ground lines of communications, and potentially allowing them to press toward the Azov Sea. If successful, this would jeopardize two things Putin holds dear: the land bridge to Crimea, which he's wanted since 2014, and Crimea itself, which would now be vulnerable to further attack. This, Putin has made clear, is a red line for him.
The question of Ukraine's success hinges on the delivery of advanced Western weapons—both how soon they can get to Ukraine and if they are provided in sufficient quantity—and on the training Ukrainian troops get abroad.

Regardless, even a successful Ukrainian offensive this spring will not end the war on the battlefield. There are more and more signals coming out of the Biden administration that they feel Ukraine is running out of time, both on the ground and in the halls of the U.S. Congress—signals that Moscow is eagerly picking up on and amplifying. But even that may be optimistic. Neither side seems willing to negotiate. A source familiar with the Russian stance described their opening position as "go fuck yourself," and another very well-placed source told me that's Kyiv's opener, too. ("I would be very surprised if [the Kremlin] would be prepared to accept compromise without regime change" in Kyiv, said an informed source in Moscow.)

"It's likely to be a long war and this has increasingly come to be accepted in Washington," said Kofman. "And that is for a particular reason. If you look at the historical patterns, these kinds of wars tend to cluster in two categories: they're either relatively short, lasting weeks or a few months, or more they tend to go on for several years. It's already too late to have a short war. It's already a long war. It's just a question now of how long a war it will be."

When I asked him how long he thinks the war in Ukraine will grind on, Kofman said, "I think it will likely go on well beyond 2023."
That's all from me this week, friends. I'm off to Munich tomorrow for the Munich Security Conference. That's where, back in 2007, Putin laid out his vision of the world: challenge America at every step and get back to the good old days of the Cold War, which he saw as a golden age. This time, there will be no representatives from Russia, but I'll report back next Tuesday on what people are talking about nearly one year into this hellish, absolutely no-good war.

Till then,
Julia
FOUR STORIES WE'RE TALKING ABOUT
NCAA Apocalypse
Notes on the legal challenges set to transform the competitive landscape.
ERIQ GARDNER

Loeb's New Quest
On Benioff's five-headed activist hydra, Shari fanfic, Iger's detente and more.
WILLIAM D. COHAN

Need help? Review our FAQs
page or contact
us for assistance. For brand partnerships, email ads@puck.news.
Puck is published by Heat Media LLC. 227 W 17th St New York, NY 10011.