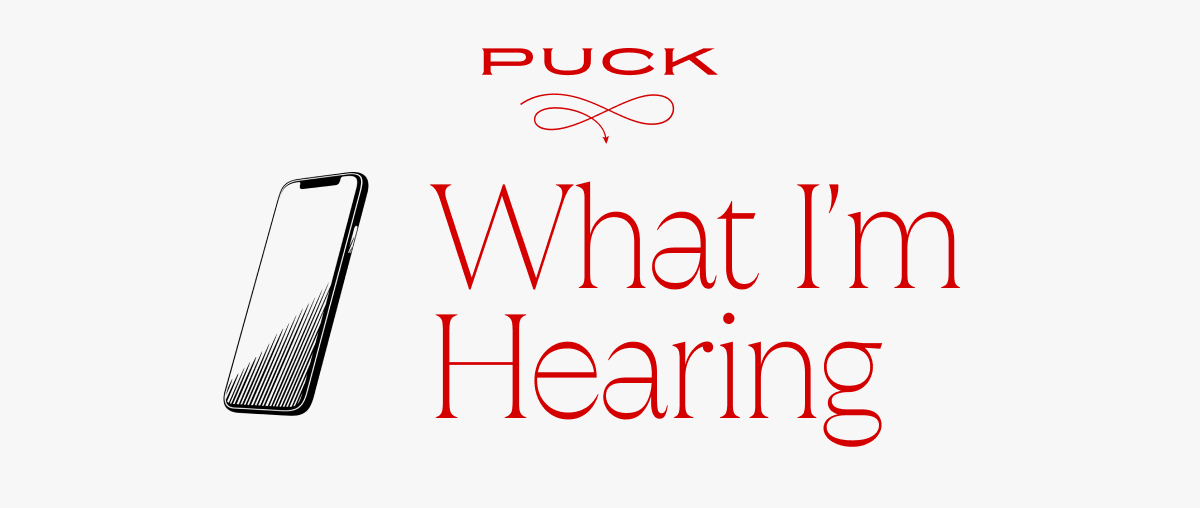 Welcome back to What I'm Hearing, where I've been celebrating the end of the SAG-AFTRA strike by doing a bunch of media interviews telling people to stop declaring who won until we see the actual deal.
No offense to SAG-AFTRA or its talking points, but Jonathan Handel and I are reserving our analysis of the deal until Sunday, after we actually see the terms voted on by the national board tomorrow. Tonight we've got a look at the labor landscape post-strike and the potential next standoffs.
As always, if you were forwarded this email, click here to become a Puck member.
Let's begin…
Elon: The Movie, with A24 (really): Given that Steve Jobs, Walter Isaacson's previous tech genius/madman biography, was made into a studio movie by Universal, it's no surprise that his recent Elon Musk is also being optioned. But I'm told that...
Can't see the full story?

You're receiving the free version of What I'm Hearing at . For full access to Puck, and to each of my colleagues, you can
subscribe here.
How did you celebrate? It's really hard to describe the level of jubilation around town a day after SAG-AFTRA agreed to a tentative deal with the studios. Mostly because this situation feels so foreign. Six long months. Strikes by two of the three above-the-line unions simultaneously. Countless jobs and paychecks lost, hot careers derailed...
FOUR STORIES WE'RE TALKING ABOUT

Need help? Review our FAQs
page or contact
us for assistance. For brand partnerships, email ads@puck.news.
You received this email because you signed up to receive emails from Puck, or as part of your Puck account associated with . To stop receiving this newsletter and/or manage all your email preferences, click here.
Puck is published by Heat Media LLC. 227 W 17th St New York, NY 10011.