Good evening,
Welcome back to The Washington Mall! Thanks to everyone who has shared feedback—super-connectors, superlawyers, members of Congress, White House staffers, former White House staffers, media gadflies, journalists, et al. As you know, I love to report on what's really going on in this town. I also love building a community. In order to enjoy my work, and read what your bosses are reading, subscribe here.
Mentioned in today's email: I have some fascinating reporting on Jeff Roe's latest decision-making, Glenn Youngkin's ambitions, Mike Pence's narrowing 2024 lane, Michael Cohen's attempt at reciprocity, Herschel Walker's challenges, and much more. As usual, keep the feedback coming by sending a response to this email.
Best,
Tara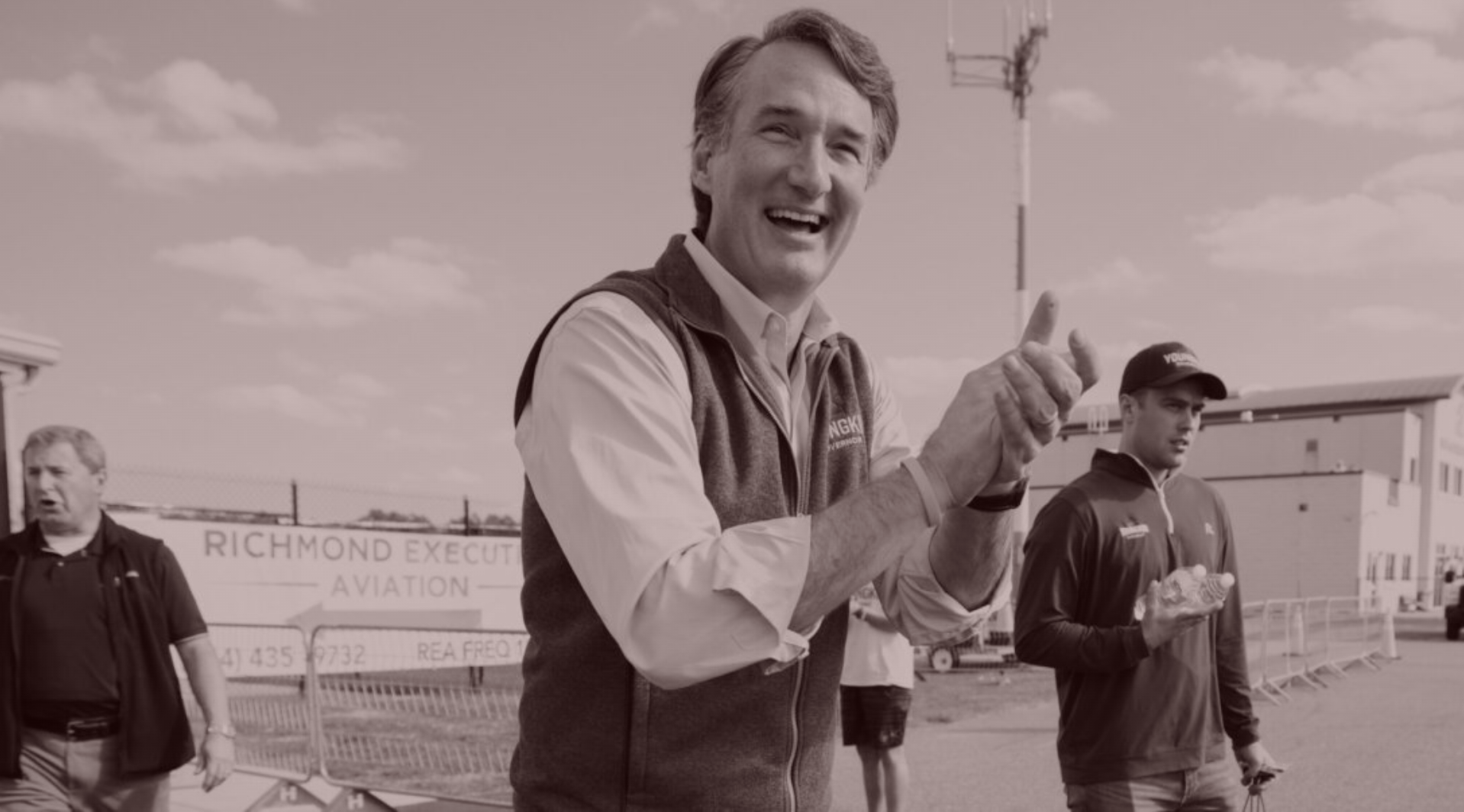 Glenn Youngkin's Pence-ian Revelation
Can the massively ambitious, ostensibly palatable, evangelical-friendly newbie governor of the Commonwealth capitalize on Pence's Jan. 6th weaknesses and create a viable '24 lane? Well, he's got Jeff Roe on his side…
Donald Trump has hardly been out of the White House for 18 months, and yet the various electoral lanes for the 2024 Republican primary are already beginning to ossify around him. There is, of course, the Trump lane, with the ultimate audience of one. And there is the lane populated by the candidates weaned from his presidency, such as Nikki Haley and Mike Pompeo. There's also the lane teeming with MAGA carpetbaggers, like Ted Cruz, Tom Cotton, Rick Scott, Josh Hawley, and his new arch nemesis, Ron DeSantis. And, finally, there are the never-Trumpers, like Larry Hogan, Liz Cheney, John Kasich, and Asa Hutchinson.

Lastly, there are a few rumored candidates who don't fit neatly into any of these lanes: namely Mike Pence, whose vice presidency saw him emerge from a little-known, unlikely-to-be-reelected culture warrior into an indefatigable apologist who dutifully sanitized Trump until the very end, when he refused to dignify his election fraud nonsense; and Glenn Youngkin, who is neither Trump-created nor Trump-inspired nor really Never Trump. Pence and Youngkin are both seemingly folksy, practical conservatives who can talk credibly about the concerns of families, despite the latter being worth hundreds of millions thanks to his roughly 2 percent stake in Carlyle. They're also both classic "nice guys," who embrace cultural issues, but not as virulently as DeSantis. And the two are likely going to have to go through each other to have a credible shot in the already-crowded field.

Youngkin, in fact, is a lot more like Pence than it was originally suggested by the media coverage surrounding his Jeff Roe-engineered, C.R.T.-bashing, anti-school closure gubernatorial campaign. Indeed, before he stepped foot in Virginia governor's mansion, the fleece-wearing former private equity C.E.O. quietly started a more "charismatic" evangelical church in his basement. Youngkin went on to donate $11 million to found and fund his Holy Trinity Church, and a corresponding Christian retreat. ("The church the Governor attends was modeled off a church that he had previously attended in London," his spokesperson Becca Glover said. "It is more charismatic than a traditional Episcopalian church in the U.S.")
ADVERTISEMENT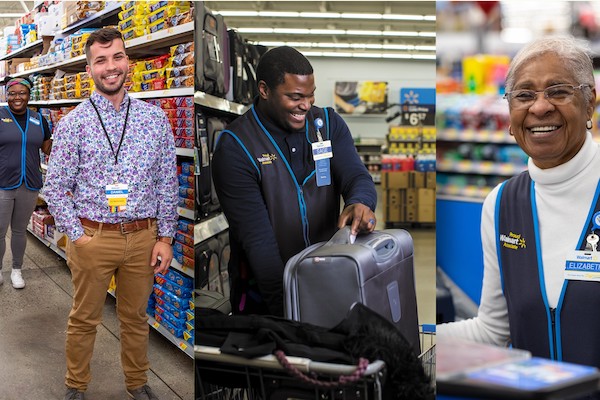 Through the College2Career program, college students and recent graduates are trained in the classroom and in Walmart stores. With mentorship from company leaders, they become emerging coaches – a salaried member of store management starting at $65,000 a year. With the need for store managers on the rise – a position that pays $210,000 per year on average – this program is seen as a pipeline to develop and retain high-potential talent at Walmart. College2Career is designed to move emerging coaches to store managers within two years. Learn how Walmart is creating a path of opportunity for their associates.

As a Republican running against a former Democratic governor in purple, educated Virginia, Youngkin hewed to the middle during his race and kept his zealotry largely to himself. But as he begins to signal his national ambitions, he has started to tell this story to the religious right, which would deprive Pence of perhaps his most valuable differentiator. It's leading some to whisper that Youngkin is the better, richer Pence without the Jan. 6 baggage.

Perhaps befitting the mindset of a former private equity shark, Youngkin has begun sniffing blood. Richard Cullen, Pence's lawyer during the Mueller investigation and a partner at McGuireWoods, has joined Youngkin's administration as counselor to the governor. Macaulay Porter, a former Pence press staffer in the White House, is Youngkin's press secretary. Pence's former White House press secretary Devin O'Malley, was Youngkin's communications director for the gubernatorial campaign, but ultimately turned down a job in the Youngkin administration, and went into the private sector while continuing to advise Pence.

"I think the appeal between both Youngkin and Pence is that they're both old school politicians: studied, measured, by the book," said a former Pence staffer. "They aren't bombastic, showboats, or lightning rods in how they conduct themselves." This person continued: "In a potential post-Trump era, that's very appealing to staff. But, more importantly, many are making the calculation that this is what the American voter wants: Less drama, more deliverables."
Pence's inner circle has indeed been shriveling up over the years. His former chief of staff, the gifted and Machiavellian Nick Ayers, has already hitched himself to Haley's potential campaign. Lucky for Youngkin, he'll have the services of Roe, who engineered his dramatic upset in Virginia, which Biden won by 10 points the previous year, as his general consultant for the presidency.

Sure, Youngkin may not have been Roe's only love: The latter publicly flirted with running Trump's campaign until, as I reported this month, Trump started leaning toward Susie Wiles, who is currently running his political operation. But it's a fitting political marriage. Roe's decision to side with Youngkin elevates him as the clearest candidate to beat Trump. It also means that Roe is passing on his former 2016 candidate and pal, Cruz.

After all, Youngkin, who can only serve one term as governor in Virginia, has been breaking records in the state with his fundraising prowess. He just announced that he raised more than $1.5 million in the second quarter of his term. He met with mega-donors in New York this month and spoke at a G.O.P. Convention in Omaha which just so happens to share a media market with Iowa. He's also making national media appearances on Fox, CBS, Bloomberg and Yahoo Finance. He recently marched in the Richmond "March for Life," and spoke about his faith at a Liberty University convocation in March. Just as his gubernatorial campaign quickly became a model for Republicans looking to distance themselves from Trump, he is already widely perceived to be capable of running a national campaign that focuses on the family, pressing cultural hot-buttons like anti-masking in schools and regulating sex education, that both appeal to MAGA base and suburban white women who are tired of Trump.

Youngkin, of course, is less than a year into his career as a public servant, and has hardly been tested in any meaningful way other than his surprise triumph—itself an early indication of the backlash forming against Biden. But he has the obvious ambition and financial support network to make his religious edge a powerful tool, especially in defanging Pence, who has been mortally wounded among the MAGA faithful by the Jan. 6 hearings. "Jan. 6 might kill off Pence and not Trump," mused one Republican operative, working with another candidate on a potential 2024 race. "It signed his death warrant." Pence was booed and called a "traitor" at the Faith and Freedom Conference in Florida last year.

Marc Short, Pence's former chief of staff, still a loyalist but also a co-host of a Youngkin fundraiser last year, dismissed the notion that the hearings have burned Pence and ceded the lane to Youngkin. "I don't think it hurts to be known as a constitutional conservative and somebody who adheres to your oath, even if some would argue that it has negative political consequences," he told me. Short also cited a National Review article arguing that the hearings are reminding America that Pence is a "mature, principled figure who acted with courage that day."

"If anything he's getting more invitations [to speaking engagements, rallies and endorsement opportunities]," said Short.

Pence has been asked to campaign for various candidates across the country, like Georgia Governor Brian Kemp; Rep. Lee Zeldin, who is running for governor of New York; Jennifer Ruth Green, who is running for a congressional seat in Pence's home state of Indiana; and Karrin Taylor Robson, who is running for governor in Arizona. The last race, of course, pits him against his old boss, a vociferous advocate of Robson's opponent, Kari Lake.

Pence, who still polls far behind Trump, won't announce his intentions on Trump's ever-shrinking timeline. First he'll wait for his book to come out in early 2023 and then announce his intentions after.
Can the best hands in Washington save Georgia for the Republicans? That's the question as Herschel Walker beefs up his floundering campaign with the addition of Gail Gitcho, the former Romney communications director and Republican Governors Association spox, and Chip Lake, a veteran Georgia G.O.P. strategist. Since winning the Senate primary in May, Walker has been courting top strategists from D.C. to infuse his campaign with some fresh talent. He has also long had a direct line to Susie Wiles, his friend and Trump's top aide.

His re-staffing, with support from the National Republican Senatorial Committee, comes amid fears about the state of the campaign, which at times seemed like it was populated by aimless body men staffing a directionless candidate. It might even be worse. Some of those who were courted are instead seeing a pickle that even the best aides can't fix—a paranoid candidate with no message, who struggles with the simplest questions, like how many children he has. One strategist who interviewed with Walker, who has dissociative personality disorder, called him a "paranoid prima donna," who doesn't trust his staff, fears they're using him, and doesn't want to campaign with others. Another pollster said that Walker enjoyed a lead over Democratic incumbent Raphael Warnock, who won the seat after the Kelly Loeffler fiasco, about a year ago when he was still really best known to the electorate as the former UGA Heisman winner who played for the Cowboys and did a gazillion sit-ups per day.

Now, he is continually showing he isn't ready for prime time. New polls show voters splitting their ballots, choosing Republican incumbent governor Brian Kemp over Stacey Abrams, but switching over to vote for Warnock over Walker. It has Republicans experiencing flashbacks to 2010, when Todd "Legitimate Rape" Akin and Christine "I'm not a Witch" O'Donnell blew the Senate for Republicans. It also has some pointing fingers at N.R.S.C. Chairman Rick Scott over his candidate recruitment, even though Trump, who has known Walker since their USFL days, endorsed him long before he even announced his intention to run, and Mitch McConnell quickly got on board.

When I spoke to Gitcho, she minimized the concerns. "This is typical campaign building and it happens," she said of the new hires, including herself. "It was a good campaign, it was a lean campaign, but strong in terms of direction." She continued: "Anyone who underestimates Herschel Walker doesn't know Herschel Walker, or anything about him. This is a man who has defied the odds his whole life. And this November will be no different and the odds-makers will get pummeled." She added that he's campaigning this week with attorney general candidate Tyler Harper, state rep Dave Belton, and state senator Larry Walker next week.
ADVERTISEMENT

Michael Cohen Isn't Done with Trump Yet
Congressman Steve Cohen, no relation to Michael Cohen, is helping the perpetually legally-embattled former lawyer and fixer to Trump. The Democrat from Tennessee wrote a letter to the I.R.S. Inspector General on Thursday asking him to investigate whether Trump's former lawyer was "unfairly targeted" for political reasons, putting him in the same bucket as former F.B.I. director James Comey and former deputy F.B.I. director Andrew McCabe, who endured rare audits during Trump's term after crossing him.

The backstory: In 2018, Cohen pleaded guilty in Manhattan federal court to tax fraud for concealing $4 million in unreported income and "unlawful campaign contributions" for hush payments made to Stormy Daniels and Karen McDougal. This momentarily made him the most famous person on earth and landed him a 3-year sentence that he partially served in prison and then in home-confinement. He's still on supervised release.

Cohen is currently suing Bill Barr, Trump, and the Justice Department for $20 million claiming that they retaliated against him by sending him back to prison for planning to write a book about Trump. His argument that he's a political target has only been boosted by Rep. Cohen's inquiry, who discussed Cohen's case on the judiciary committee, and then appeared on Cohen's podcast. He's not the first one to suggest that Cohen may have been unfairly treated by the Trump administration. Democratic Reps. Hakeem Jeffries of New York and Ted Lieu of California also wrote a letter to the Department of Justice's inspector general on Cohen's behalf when he was forced to return to jail from home confinement because he wanted to publish his book "Disloyal."

"I'm fortunate to have several members of congress who are as interested in exposing the truth of the prosecution of me," Cohen told me on Saturday. "The goal [of the Trump administration] was to destroy my name and my reputation, to label me as a felon, a liar, and a cheat. By doing so, Trump can then point his little finger at me and declare that it had nothing to do with [him]," continued Cohen, who showed me a binder full of his checks that he claimed he deposited in a Capital One bank account to show that he never hid his income. It was all very organized but impossible to fully verify. (In 2020, he tried to sue his accountant for messing up his tax returns.) "It's basically the conman pulling the con, and deflecting, which is what he's known to do."
FOUR STORIES WE'RE TALKING ABOUT
Zaslav's Superlawyer
Daniel Petrocelli's next slate of cases could determine the future of Hollywood itself.
ERIQ GARDNER

Casey's HBO Payday
Re-signing Casey Bloys was a goal of Zaz's first 100 days.
MATTHEW BELLONI
You received this message because you signed up to receive emails from Puck

Was this email forwarded to you?

Sign up for Puck here

Interested in exploring our newsletter offerings?

Manage your preferences

Puck is published by Heat Media LLC

64 Bank Street

New York, NY 10014

For support, just reply to this e-mail

For brand partnerships, email ads@puck.news