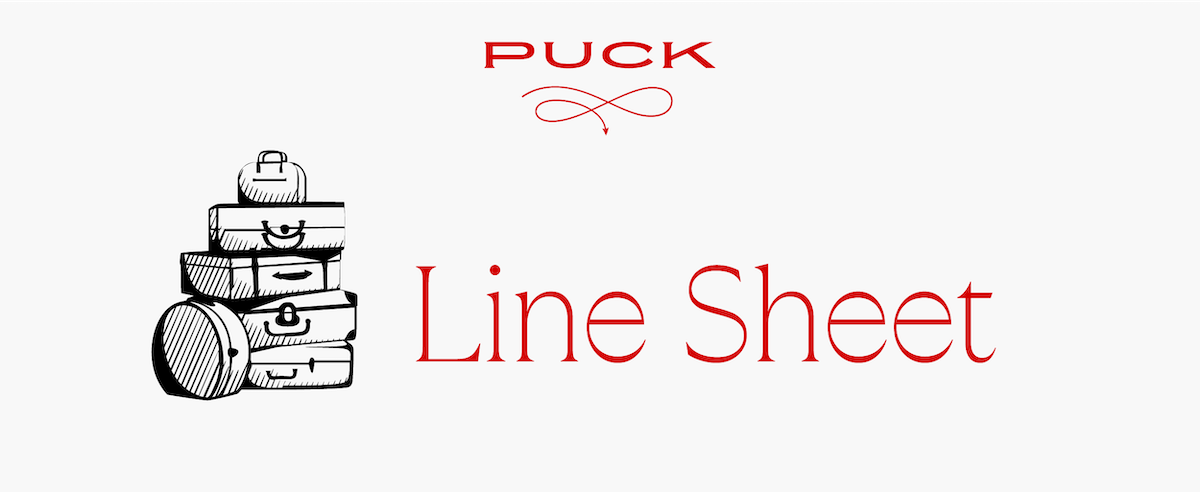 Hi, and welcome back to Line Sheet, a Dora Fung appreciation email. (How great is she? More on that later.)
Today is special. I'm not only celebrating the recent announcement that Phoebe Philo will open for business on Halloween—trick or treat?—but also, my six-month Puck anniversary. I know I'm repeating myself, but I'm having such a great time, and I hope you are, too. Thank you for all your interest in what we're doing here, especially from the, ahem, discerning French. I'm not a suck up—lol, you wish—but I do enjoy winning (the right) people over.
Actually, I'm still in Paris (comical at this point), and I have way too much to say about the Week, so I'll save some thoughts for Thursday. (Maybe hand out some superlatives? Send me your nominations.) There's also a lot to report on beyond what's happening here, so in this issue you'll find new Phoebe intel, a Hearst temperature check, and a Taylor Swift take you won't find anywhere else. (I know, I'm surprised too, but I was inspired.)
And speaking of anniversaries, just a friendly reminder that Puck turned 2 this month, and today is actually the last day to shop our special, won't-be-this-good-again offer. It applies to corporate memberships as well, so if you've realized recently that your team can't live without Line Sheet, now's the time to do the right thing and sign up the whole lot. It's easy to bury in your expense report. I love you.
Mentioned in this issue: Taylor Swift, Troy Young, Cathy Horyn, Phoebe Philo, Glenn Martens, Pierpaolo Piccioli, Demna, Carine Roitfeld and Matthew M. Williams, the Chaco sandal, Harris Reed, Nina Ricci, Daniel Roseberry, Debi Chirichella, the O.J. Bronco chase, Nadège Vanhee-Cybulski, Louise Trotter, Suzanne Koller, Loewe, Jonathan Anderson, Rei Kawakubo, and that Balenciaga show…
The Artemis-CAA deal closed: Kering chief François-Henri Pinault is done with shows for this season, and now he is done with lawyers, too. Well, at least when it comes to one thing: CAA announced earlier today that the Pinault family office's acquisition of a majority stake in the talent agency, which he bought from TPG (also an investor in Puck), has been completed. Just in time for me to return to Los Angeles. Let's go.
Phoebe Philo proof of life: We did it, friends!!! No clue if last week's deep dive on Phoebe Philo's long, slow lead up to launch had any impact on Saturday's announcement that the brand would be open for business starting October 31, but the general consensus from you all was that… it very well may have.

All signs point toward this being a "see now, buy now" situation, which will 100 percent result in everything selling out. I'm hoping for my own West Coast-residing sake that it's pre-order style—which would mean waiting a bit for the goods but allowing everyone who wants a piece to have one. It's an economical way to do things, too, especially if you have priority factory access. However, the whole point here will be to create the feeling of scarcity, and the easiest way to do that would be by making it hard to get.

My reporting prompted several queries and theories, not to mention some additional intel from a few well-placed sources. The news, unconfirmed by the brand, which declined to comment: While Philo appears to be in search of yet another design team (this would mark a fourth change), I hear that the current collection will be shown to private clients this week. I also hear that the clothes are very expensive. (No surprise on that front.) Get ready.

Cathy at Balenciaga, and the myth of objectivity: How subversive was it really that The Cut's Cathy Horyn, arguably the last true fashion critic standing, walked the Balenciaga show on Sunday? Designer Demna (who no longer uses his last name Gvasalia) almost always casts people from his life in shows. But this season, which I'll get into further down the page, he dressed Horyn, as well as his mother—honestly the best look of the show—and journalist Diane Pernet and his publicist, Robin Meason, among others. It was like watching a montage of his life. The appearance of Horyn, who sort of sauntered down the red velvet-backed runway with a closed-lip smile, visibly startled the audience. The ultimate observer had inserted herself in the story.

Later that day at the Valentino show, I asked Horyn—who got permission from The Cut to participate—why she did it. She said it came down to the idea around the casting. She's not reviewing Balenciaga, but she did write about her experience.

Does that make it ethical? The act of a journalist walking in a fashion show is not unprecedented. The Financial Times' Jo Ellison did it a few years ago at Dolce & Gabbana—at the height of their cancellation, no less—and Matthew Schneier walked Vaquera while reporting a story on them for TheNew York Times. In both of those cases, some people bristled, but Ellison definitely doesn't care what people think, and Schneier often mixes socially with the people he writes about, so it didn't seem out of character. (Also, it's way less weird than all the free shit people take in exchange for coverage, and I'm not judging that either.)

I'd argue that it isn't out of character for Horyn, especially now. She is a fashion authority not because she is objective—she's not—but because she is honest. She has her favorites, always has, and those preferences have become more obvious as her position in the industry has changed. (She did say that she probably wouldn't have done the show when she was working at the Times, but that experience is too far away—she left almost 10 years ago—to answer definitively.)

Anyway, what I see happening between Demna and Horyn is deeper than a traditional journalist-subject relationship. It's a dialogue. Does that betray the reader? Horyn is so sharp that she'll certainly convince you it doesn't. But I would have liked to know her opinion of the clothes.
Now, a dispatch from everyone's favorite Line Sheet vertical: the salt mines of print media.
A MESSAGE FROM FASHIONPHILE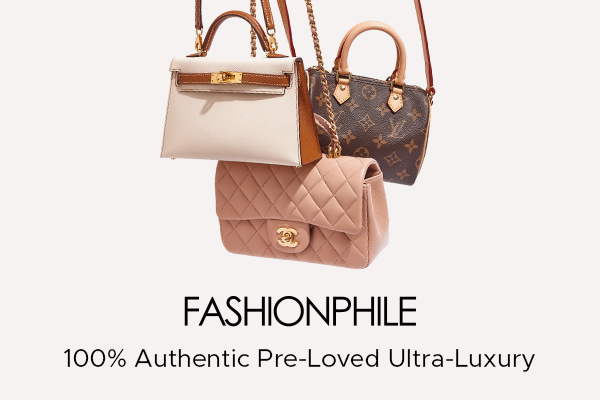 Are you someone who loves luxury accessories and finding a good deal?

On the surface, FASHIONPHILE is about making pre-owned, ultra-luxury goods accessible. Rare pieces? We have them. Your favorite wishlist item for a steal? We've got that, too.

We're all about 100% authentic Holy Grail items. But then, FASHIONPHILE is also so much more.

It's the idea that what you want, can (and should) be yours. That luxury isn't synonymous with hard-to-get and harder-to-pay-for. That, without a doubt, there's nothing better than the real thing.

Visit FASHIONPHILE.com, or in-person at our Flagships in New York City and San Diego.

You know things are tough at a company when the employees are almost too eager to speak to journalists. After the news last week that Hearst Magazines chief content officer Kate Lewis was out, to be replaced by print connoisseur Lucy Kaylin in the newly created position of editorial director, a lot of people wanted to talk. The consensus: The very conservative board chose Kaylin because of her traditional magazine background, which they hope will help to inspire editorial staffers who secretly miss Troy Young.

In editorial, the appointment was met with a mix of hope and skepticism, but on the sales side, it was viewed as straight-up regression. One of Young's big successes at Hearst was how well it competed digitally under his watch: he elevated the online editors and even put several of them in charge of print, too, as he pasteurized the David Granger generation. (Esquire's Michael Sebastian, Sally Holmes at Marie Claire, that person from Cosmo.) But when Young left after disputes with the union and a pretty tough New York Times story, the clarity of vision he brought to the business evaporated.

While Condé Nast, for all its faults, has doubled down on events and other experiences around its titles—treating them like brands, not magazines, since magazines don't need to exist anymore—Hearst's stance on the future of media is pretty unclear. The focus appears to be primarily on cost-cutting, with little being done to make the titles feel bigger and culturally relevant. The Newhouses, who still guard Condé Nast protectively, at least know that you need some stars—the Annas and Remnicks of the world—to maintain the veneer of exclusivity. Hearst is like a dilapidated Las Vegas casino with a dozen restaurants where everything is being prepared in one kitchen, and it shows. (And unfair to the remaining A- and B-plus list talent left in the building.)

Business-side executives worry that Kaylin's appointment will further confuse the market, as the new management structure remains blurry. Kaylin is an advisor to editorial teams, but the general managers are really running the show, even though the sales don't report to them. Confusing. (Ronak Patel was just appointed as head of lifestyle, Brian Madden covers enthusiast titles, and I hear they're close to a hire in fashion and luxury.)

The biggest challenge for President Debi Chirichella—an old Condé hand—and Lisa Ryan Howard, her chief revenue officer, is that morale isn't great. People are bummed. Over the last couple of weeks at the shows, I've been thinking a lot about actual print magazines, and just how irrelevant they feel today. The only way it seems to work at all, in any capacity, is by going niche. (And that's hardly a failsafe solution, but it's worked at GQ, not to beat a dead horse.) At this point, could Hearst attract a talent like Interview's Mel Ottenberg, or Dora Fung, the still-new editor in chief of the U.S. edition of 10 Magazine?

I've been so impressed watching Fung at the shows—just her sheer enthusiasm for fashion and willingness to show up, hosting parties and dinners in all four cities. (In Paris, it was with Cartier.) In another life, these types of editors could be wooed to a major publisher by the promise of a bigger paycheck, a bigger platform, and greater industry influence. But those aren't things Hearst can promise anymore. Anyway, I hope things turn around, this is depressing.

Before we get to some real fashion news, a dissertation on Taylor Swift's personal style, fashion future, etcetera…
Why Isn't Taylor Swift Fronting a Fashion Brand?
As I've mentioned before, I don't like taking cabs during fashion week: I find the unpredictable traffic unnerving, and often end up getting out anyway and running the last quarter-mile to the venue. (Yes, that was me jogging up to Loewe.) This past week in Paris, I've taken dozens of metros, the RER, several buses, and walked tens of thousands of steps each day.

I also don't particularly like being alone with my thoughts—we're all aspiring WASPs—so most of that time has been spent listening to The Bear soundtrack (better than the show itself, IMO, we can discuss offline) and podcasts, none of which have anything to do with fashion. Mostly I've been listening to people interrogate the apparently budding relationship between Taylor Swift and Travis Kelce, a tight end for the Kansas City Chiefs. (Editor's note: He actually may be the best tight end in NFL history, but who cares…)

I haven't really followed a sports team since 1994—the New York Knicks, John Starks, the O.J.-A.C. Bronco Chase in the picture-in-picture—so I wasn't familiar with Kelce and his brother and their mother and the Super Bowl commercials. (There are a lot of commercials: State Farm, Campbells, a Covid booster, etcetera…) Now I am. My assumption is that about a third of you had heard of Kelce before last week, and the others had not. Here's where we probably differ: I am almost as clueless about Swift as I am about football. She's a little harder to avoid but let's just say I'm not an active participant in the discourse.

It's been a fun distraction, though, from the intensity of the shows and being entrenched in all things fashion with a capital F. Because Swift doesn't really touch Fashion—an anomaly in an era where entertainers not only rely on luxury-brand deals to cushion their annual revenue figures, but also to give them more exposure globally and help them shape their image. Why does she shill for Pepsi and Covergirl, but isn't the face of Dior, or Versace, or Coach?

Unlike many celebrities who look awkward as hell sitting in the front row in Paris, Swift has a clear personal sense of style (I'd call it Anthropologie Gone Wild) and effortlessly drives sales. When she wore a Hill House Home set to the Antonoff–Qualley rehearsal dinner in New Jersey, founder Nell Diamond posted a chart showing the remarkable spike in site traffic. (It's sold out now, unless you're an XXS and only want the top.) On the red carpet, she often opts for Oscar de la Renta, a boon to an independent American brand that wouldn't be able to afford to cast her in a campaign.

I surveyed some people who have worked with Swift and her team on projects, and generally understand how celebrities operate, and there are a few things to consider here. One is that Swift doesn't need to be the face of a fashion brand: she makes far more money than most actresses, and her image is so carefully controlled that any deal would need to feel exactly right, and at the right price, for her to say yes. You could argue that her persona, which remains very young despite the fact that she is firmly in her 30s—Christ's age, to be exact—doesn't naturally align with any luxury brands, which either choose famous people who match their aesthetic perfectly (Chanel is good at this) or have such a flimsy idea of fashion that they are easy to mold.

The consensus was that Swift is a "one of one," as someone put it, and that she would only participate in something along the lines of Pharrell's deal at Louis Vuitton, or by launching her own brand with a strategic partner. It does feel like a when, not if, scenario, but so many things would have to line up seamlessly for it to happen. On the other hand, Swift doesn't muck things, and it's very, very easy to mess up fashion—look at Rihanna's LVMH misfire—regardless of how smart you are. So maybe she'll spare us. But there's no doubt that her influence on the way people dress is increasing, and that people may be watching her more closely than they are the shows.

A Puck colleague texted late last night to notify me that Swift was wearing diamante-studded "jorts" by the New York-based brand Area to the football game. You can currently buy a similar style on Net-a-Porter, FYI.

Okay, now for my second-to-last dispatch on the rumblings in Paris…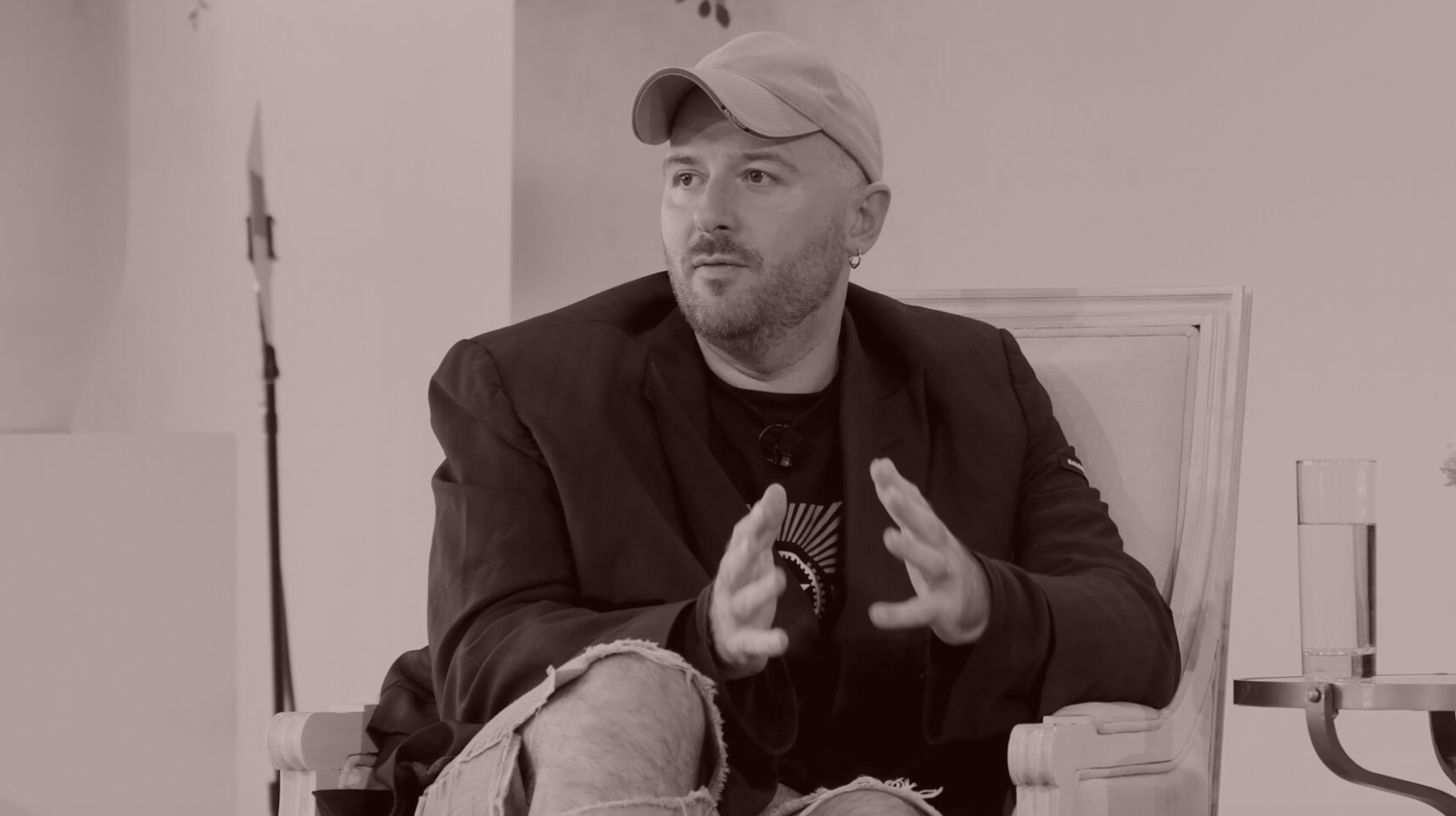 Remembrance of Shows Past
As fashion week comes to an end—nearly, almost, at least—some news and notes on designers to watch, Demna discourse, and much more.
Okay, let's start with the dish at three brands to watch carefully. First, Daniel Roseberry at Schiaparelli: He's very charming, the red carpet is fabulous, the surrealist couture looks like nothing else right now, and other designers are taking notice. I don't think the ready-to-wear proposition is gelling as nicely, though. Feels tacked on. Maybe that's okay for owner Diego Della Valle?

Second, Harris Reed at Nina Ricci: Sitting at this show last week, I realized that I have witnessed five previous designers cycle through the Puig-owned label. The incomparable Olivier Theyskens, formidable Peter Copping, Guillaume Henry, and the duo of Lisi Herrebrugh and Rushemy Botter. I'm very interested in Puig, which has a model like no other strategic group—a unique mix of owned beauty and fragrance and licenses, and fashion brands that sell actual clothes, like Dries Van Noten and Carolina Herrera. Puig is not afraid to experiment with business models: Look what they've done with Jean-Paul Gaultier, which is now a guest-designed couture collection only, supported by a robust fragrance business. Paco Rabanne has fashion authority (even if they didn't need to drop the Paco).
A MESSAGE FROM FASHIONPHILE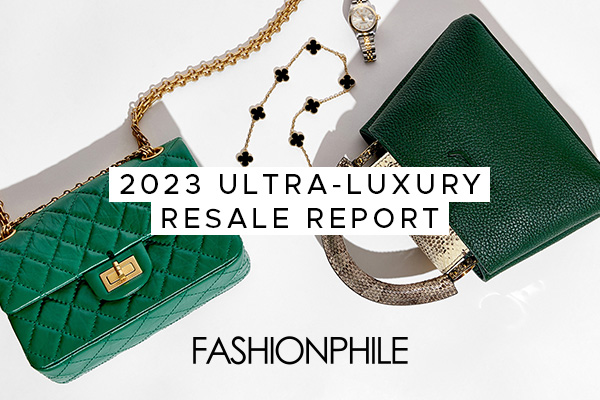 Discover this year's biggest trends in resale.

Amidst the influx of fast-shifting trends and economic changes, this year has proven to be transformative for resale, with projections indicating that the global secondhand market will reach an astounding $350 billion by 2027.

In this year's report, FASHIONPHILE investigates which accessories & brands are best-sellers and reveals market insights on ultra-luxury investments. From "Loud Luxury" to rising watch prices and so much more – read all about it in FASHIONPHILE's 2023 Ultra-Luxury Resale Report here.
Why can't they get Nina Ricci right? I don't believe that Reed is the answer. His second collection, while whimsical at times, was mostly inconsistent and lacking focus.

Third, Glenn Martens at Y-Project: All eyes are on this guy, and with reason. What a fantastic show, with new concepts (I love his way of sculpting fabrics) and elegant propositions (the scarf closure on a trench). Is he getting Alexander McQueen? As Vanessa Friedman mentioned in her review of Sarah Burton's swan song, her departure means there are no female creative directors at Kering at the moment. That's certainly something the higher ups will be considering—especially in a group that proudly shares that a majority of its employees are female—but in the end they will choose who is likely to do the best job. Martens is going places, no matter.
Nice Clothes Finish First?
It's harder and harder to extract any state-of-the-union insights from the Paris shows given how fractured fashion is these days: there are the giant luxury brands, the microscopic upstarts, and the inbetweeners; the ideas people, the commercial people, etcetera. Everyone's in a different state. But I would say that, generally, there was a positive move away from posturing this past week.
Givenchy, for instance, was better. Perhaps it's the influence of stylist, editor, and consultant Carine Roitfeld, who started working with designer Matthew M. Williams in 2022. (I don't know, though.) Williams is by no means where he needs to be in order to convincingly take Givenchy into the future—it's a tough brand, with less discernible codes than some of the bigger houses. (Can you really own the little black dress at this point?) But this collection, with its narrow late-Nineties silhouettes (worthy of Instagram moodboard account Cabmate's grid) and pretty simplicity, was nice. And that's a good word for a lot of fashion right now: nice. After years of aggressive, look-at-me silhouettes, many designers seemed determined to present something that was less forced. Is that better for sales? Probably.

Nice clothes always finish first at a brand like Akris, or Valentino, where Pierpaolo Piccioli's laser-cut dresses did the job (great merchandising on that runway, by the way). Lanvin, in a transitional phase without a creative director, proposed something quite nice as well, a collection based on the archives, but presented with a modern eye. Then there was Hermès, which I thought looked lighter and simpler to wear this season. Like many second-in-commands who are thrust into the spotlight, I could feel apprehension in Hermès womenswear designer Nadège Vanhee-Cybulski's first collections when she arrived in 2014.

Over nearly 10 years, Nadège has loosened up, and there's a real energy to what she's doing now without pandering to the fashion establishment. (There's also a marked difference in the accessories over the past few seasons: they feel more contemporary without teetering into the egregiously trendy category. This collection's take on the Chaco sandal is going to be the It shoe for a certain set.) Hermès is leading the industry right now for a million reasons, but here are two: one is that they are no longer so much more expensive than their competitors, the other is that they are still seen as better than their competitors. The combination is quarterly report dynamite.

There were also some nice clothes at the Chinese-backed Carven, the French label now designed by Louise Trotter, who was most recently at Lacoste, and before that, Joseph. You may remember Carven from when it was owned by Henri Sebaoun and designed by Guillaume Henry, and then Dior designer Serge Ruffieux. The brand's been dormant since new owners Icicle bought it in 2018. Trotter is, on paper, a good choice for a revival. She reminds me—and I don't mean this in a derogatory way to either party—of a cooler, more European counterpart to Tibi's Amy Smilovic. They share a lot of similar references, but Amy is almost anti-cool in an American way, whereas Louise seems more aware of what is deemed "good" and what is not. (She frequently collaborates with the Viennese arbiter of taste, Suzanne Koller.) But while I liked the molded hips on the organza skirts and the taffeta anoraks, I was hoping this would be stronger than it was. (I had a tough time with the shoes, in particular.) However, I'm giving everyone a pass this season with their first showing, and this has plenty of commercial potential, despite my gripes.
One collection that looked nice but utterly confident was Loewe, where Jonathan Anderson seems to do what he pleases and somehow, in turn, pleases the majority. The exaggerated trouser silhouette, the enclosed Birkenstock-like clogs, the leather trenches with a handbag strapped in: it was all casual, without feeling stupid.
You know what wasn't nice, what wasn't easy, what made you feel pretty uncomfortable in a good way? Balenciaga. This was billed as Demna's return to form, after the crazy advertising Q-Anon insanity, as well as an increasingly public separation from his brother and current Vêtements-owner Guram Gvasalia, who was at several shows this week including Rick Owens and Balmain, but not at his brother's. Some people were calling the collection—a steady stream of new twists on Demna's established repertoire of exaggerated shoulders, floral house dresses, and gargantuan sneakers—an atonement. I saw it as an exorcizing of the past. He had to lay out what he stands for before moving forward. "What is important is the aesthetic," he said backstage in what ended up being an almost exclusive conversation with Tim Blanks. (Who, like runway star Cathy Horyn, is in a dialogue with the designers he covers.)

He also talked about being "loyal to myself," and showed us all a picture on his phone of when he dressed up like a Loro Piana model on holiday as a sort of anthropological experiment. Tim asked him, How did it feel? "Disgusting," Demna said, going on about how he's not interested in luxury.

How does that all net out for Kering? My question at the end of it was not whether this person is talented and capable of something greater—he proves that time and again—but whether he can actually move forward. His argument, as I understood it, was that, with the launch of Vêtements, he established a new way of dressing and thinking about clothes—like Rick Owens, whose cult is stronger than ever (I imagine that brand is a perennial target of the big groups) or Rei Kawakubo (it all starts with her). Or even someone like Margaret Howell, who I met for the first time on Sunday.

During the past 50 years, Howell has created a system of dressing, rooted in utilitarian design and specific materials, which has made her essential to a certain type of person. The challenge for Demna (and Kering): Are his own codes strong enough to outlive trends? When we look back on his moment, I think the answer will be yes. But the future is a long time away.
Not wrong. [Julie Ragolia's Twitter]

Hua Hsu on pockets. [The New Yorker]

France is looking into Bernard Arnault's business dealings with a Russian dude. A lawyer for the second-richest man in the world called the allegations "absurd and unfounded." [WSJ]

Chioma's old job is listed online. Are you applying? Tell me everything! [Linkedin via Casey Lewis]

Uh oh, not great for former Abercrombie & Fitch architect Mike Jeffries. [BBC]

Ssense celebrated 20 years at a gorgeous dinner in Paris last night. Rick Owens, Guram, the Proenza Boys, and many other designers who they keep in business (not literally, but you know, it helps) showed up. Ssense is very influential, I love Canada. [My Brain]

For everyone who has been missing my D.T.C. coverage during all-encompassing Fashion Month, here's something to tide you over. [Andy Dunn's Twitter]

LVMH has released a new campaign in anticipation of its domination of the 2024 Summer Olympics in Paris. [I Can't Believe Nobody Has Written About This, Easy Way to Please Your Major Advertisers, People]

Incredible celebrity placement: Forget about Kim Kardashian in the Balenciaga lookbook, the brand created a custom, COUTURE look for Jermell Charlo to wear during his middleweight fight with Saul "Canelo" Alvarez in Vegas on Saturday. [GQ]

I tried desperately to find what Tim Blanks wrote for Style.com when "Lee" Alexander McQueen died in 2010. I was reminded of it when I saw the footage of Tim embracing Sarah Burton on Saturday night. If I do, I'll share it on Thursday, otherwise, enjoy his review of Burton's final show. [BoF]

Is this Jay Luchs' sweatshirt for sale? [Staud's Instagram]

And finally… One more day, Jonathan!
Until Thursday,
Lauren
FOUR STORIES WE'RE TALKING ABOUT

Need help? Review our FAQs
page or contact
us for assistance. For brand partnerships, email ads@puck.news.
You received this email because you signed up to receive emails from Puck, or as part of your Puck account associated with . To stop receiving this newsletter and/or manage all your email preferences, click here.
Puck is published by Heat Media LLC. 227 W 17th St New York, NY 10011.