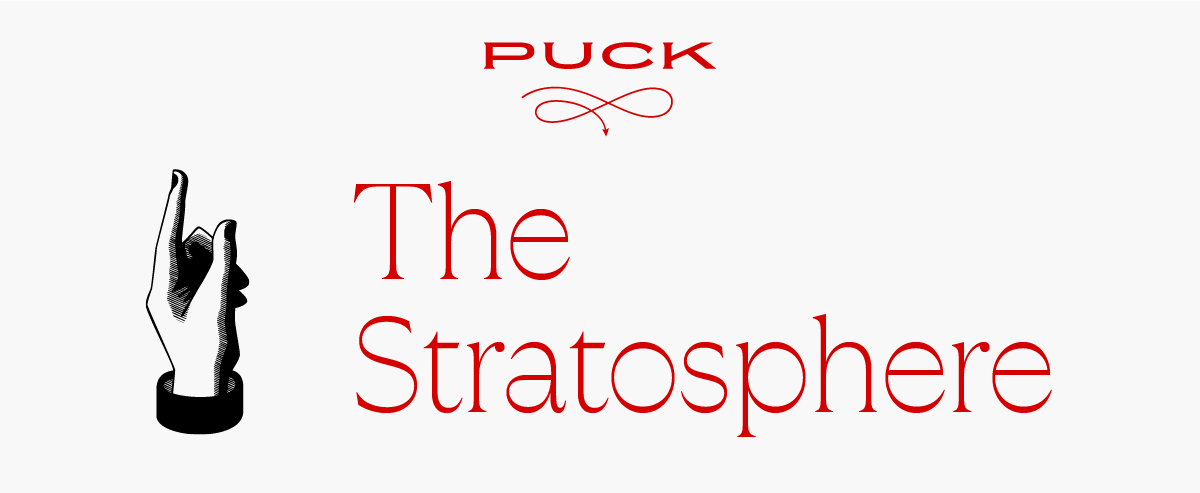 Tonight, a look at the new toast of Silicon Valley—Ron DeSantis.
It's no surprise that Corporate America is not praying for a second Trump administration. But DeSantis is using his Florida reelection run to consolidate his financial support from the tech industry, money that DeSantis could likely roll over to a presidential run in just a few months' time.
A reminder to folks new to Puck that this private email is only one part of a broader media company. If you enjoy this reporting, you may also enjoy Bill Cohan's columns on Elon Musk and Wall Street (sign up here), Dylan Byers on Silicon Valley's jousting with the media industry (sign up here) or Julia Ioffe on the future of Europe (sign up here.)
Reply to this email with a thought or two—it goes straight to my inbox.
Teddy
A great fiction about the 2024 election season is that it hasn't yet begun: Gavin Newsom is already running ads softly positioning his national profile in ways that would help if Joe Biden decides, after the midterms, that his advanced age relegates him to a single term. The putative Republican field, as my Puck colleague Tara Palmeri noted yesterday, is hyper-populated: Donald Trump is tempting regulators at the F.E.C., saying aloud that he has already made his decision and that an announcement is forthcoming. Meanwhile, Ron DeSantis, despite the obstacle of a reelection this fall,is wooing the sort of big-money contributors one needs to mount a Trump challenge. This week, he traveled to Utah to fundraise from some locals but also some of the country's wealthiest people who spend their summers in and around Deer Valley.

Silicon Valley is already listening to these entreaties and beginning to place bets, and DeSantis unmistakably has the mojo. While most NorCal leaders are liberal, of course, there still exists a sizable pot of somewhat disrespected conservative money. It may not rival what's available in Florida, say, or Texas, but it is growing in size and influence. The heavy hitters on the scene are also no longer aristocrats like San Francisco socialite Dede Wilsey, but shrewd tech billionaires who are reshaping California politics, sometimes from Florida and Texas. And almost all of the heavy-hitters in tech worth paying attention to are singing DeSantis's praises...
FOUR STORIES WE'RE TALKING ABOUT
Casey Bloys's Payday
A short note on the HBO exec elevated above the chopping block.
MATTHEW BELLONI

Zaslav's Superlawyer
Daniel Petrocelli's next slate of cases could determine the future of Hollywood itself.
ERIQ GARDNER
You received this message because you signed up to receive emails from Puck

Was this email forwarded to you?

Sign up for Puck here

Sent to


Unsubscribe

Interested in exploring our newsletter offerings?

Manage your preferences

Puck is published by Heat Media LLC

64 Bank Street

New York, NY 10014

For support, just reply to this e-mail

For brand partnerships, email ads@puck.news