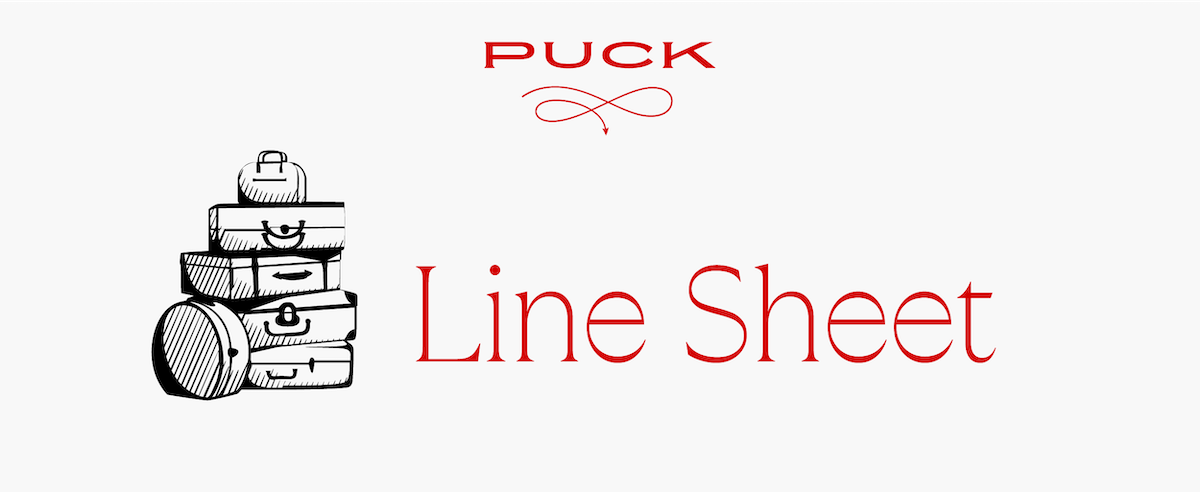 Hi, and welcome to Line Sheet. Later this week, I'll be back on my bullshit with a story straight out of Succession (barring any breaking news). Today, though, I've got a feel-gooder for you about a fashion brand that's actually doing well, backed by an investor we all know (and mostly) love. Don't get too jealous.
Monday's crucial updates feature Phoebe, Kanye, and of course, Condé. You know, if you want me to start writing about Hearst again, reply with your thoughts and feelings—I know it's hard to believe, but this really is my email!
Mentioned in this issue: Trish Wescoat Pound, Andrew Rosen, Ivan Bart (R.I.P.!), Phoebe Philo, more Roger Lynch and Condé Nast, Adidas, Kanye West, Marc Jacobs, Kirna Zabête, trousers, and many, many more…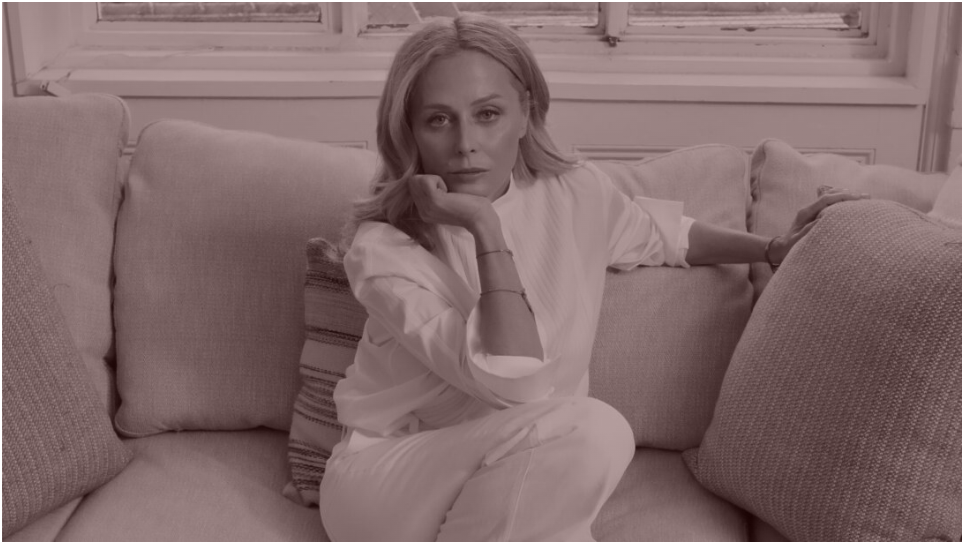 The Goldilocks Fashion Star of '23
Finally, a feel-good story: Trish Wescoat Pound, with the help of Andrew Rosen, revived the contemporary formula, priced it perfectly, and nailed the modern distribution pipeline. In the process, she created a paradigm for how young brands can scale these days.
A lot of the conversations I have with designers and retailers and investors and industry weirdos are about who is failing. Occasionally, in between the Ugh, how are they still in business? quips is a success story, one that makes people equally excited and jealous. TWP, named for the initials of founder-designer Trish Wescoat Pound, falls into the latter bucket. Launched last year, it's a made-in-New York label, reasonably priced, and a best-seller at many American retailers that will sell $15 million worth of clothes in 2023, on track to double to $30 million by 2024.

So: tiny in the grand scheme of things, but huge for a two-year-old label. "I can't remember seeing anything like this in my 24 years in business," Beth Buccini, owner of Kirna Zabête, told me. (Kirna Zabête first opened in 1999 in SoHo, but now has locations on Madison Avenue, Palm Beach, East Hampton, Bryn Mawr—we love an affluent suburb on the Main Line—and soon, Nashville.) While Buccini sells a mix of pure designer and more accessible brands, I mostly associate the store with Old Céline and generally, the more expensive side of fashion.

Why has Buccini sold 700 units of TWP's "Next Ex," a gently cropped, $335 button up? The answer is a combination of the right product, right time, and right price. "It's the goldilocks of shirting," Buccini said. Wealthy consumers are continuing to spend money—we can see that in the positive earnings of unassailable Hermès—but they are paying more attention to what they spend it on. They're looking for things that convey value, no matter the price or provenance. And Wescoat Pound has a particular talent for nailing this, probably because she's done it several times before.
I first learned of TWP in September 2022, when Andrew Rosen called me up and asked me to come by the Howard Street studio. Rosen is the co-founder and longtime C.E.O. of Theory, and an investor in just about every American fashion brand from the past 20 years. (That's not an exaggeration: he put money into Rag & Bone, Proenza Schouler, Alice + Olivia, Co.… but also, Skims, Good American, Brady. There's more, including many I'm sure I don't know about.)

In SoHo, I met Wescoat Pound, who first worked with Rosen in the early days of Theory. In between this and that, she launched a brand called Haute Hippie, which is exactly what you'd imagine. After a successful launch in the mid-aughts, at the peak of people wearing black and brown together, Wescoat Pound faced the typical operational challenges (and the less typical, including employees charging large sums of money onto corporate credit cards, silly stuff like that). In 2015, she sold what was left of Haute Hippie to the holding company Hilco for an undisclosed sum—and has had nothing to do with it since.

Over the years, Rosen and Wescoat kept in contact: he even gave her some money for Haute Hippie in the late aughts. (And she paid him back, which rarely happens.) So when she pitched him TWP, Rosen—who retired from Theory in 2019, but is one of those people who will never really retire—eagerly bet on her once again.

After all, Rosen will never stop chasing success. When he and Elie Tahari started Theory in 1997, he single-handedly created a new market: contemporary. Tibi and Theory, among others, sold sharp fashion, but for less than what traditional designer labels cost. (Theory's way in was suiting, taking cues from Jil Sander, Helmut Lang, and other leading designers of the time.) Before the rise of this sub-category, there were "bridge" lines, or watered-down designer concepts made and priced more cheaply in order to reach a broader range of customers. Theory—now a multi-billion brand, owned by Uniqlo-parent company Fast Retailing—and its contemporary stablemates had an edge over what had been previously offered. It was a super successful concept, and changed the way people shopped for a time.

In the 25 years since, however, the contemporary market has been gouged out in the same way everything in the middle has: people either want very cheap or very expensive, and there are plenty of choices at either end. Wescoat Pound—who launched Haute Hippie during the Great Recession—and Rosen both know that, if you make something good when the choices out there feel tired, you can hit at any price. In some ways, it's better to start when everything is bad, and the stores need something new.

These days, though, new is not enough. When I first saw TWP, I thought it looked nice. But Wescoat Pound has made something nice that also makes the person wearing it look exponentially better. "It's styled," she told me on a Zoom call last week. "There's a different sensibility."

Buccini, the Kirna Zabête owner, mentioned the unmatched fit of the pants, a notoriously tricky category in womenswear. The $595 Didi, a pleated style almost cut like a skirt, is a top-seller for the store. "Good design makes a difference," Buccini said, adding that TWP's sales are up nearly 600 percent from last year at Kirna Zabête. (It's very popular in the Madison Ave. location.) At some retailers, it's now the best-selling brand.

In my estimation, TWP has several years of solid growth ahead of it, mostly because Wescoat Pound is taking the best of the Rosen formula and merging it with the realities of owning a business in 2023. Like the old days, they're making everything in New York and taking an early hit on margins in order to be able to closely control the quality and turn orders around fast. (As the business scales, the theory is that those margins will widen.) Like the old days, they're offering something that looks good, made with quality fabrics, and for a better price than practically everyone else.
What's different now, though, is the distribution. Direct retail (including a newly opened Howard Street store, just a few doors down from the studio) will make up just 10 percent of sales this year, and 25 percent next year. But instead of relying on department stores—which allowed Theory and those other contemporary brands to scale fast—the main channel here is independents like Kirna Zabête and Elyse Walker in Los Angeles or Grethen House in Edina, Minnesota. These types of stores thrived during the pandemic—if they managed to survive the first few months—because so much of their sales were made on one-to-one, through what people like to call "social selling," meaning that it's less about a person coming in, browsing and buying something off the rack, and more about a salesperson messaging you via Instagram or text and telling you that you should buy something. Right now, independents are fueling roughly 80 percent of the TWP business.

And then there's the Goldilocks thing: Wescoat Pound's obsession with making everything fit just right. The brands that are selling clothes successfully right now are in the business of selling clothes first and accessories second—if they're selling accessories all. From the fashion establishment, The Row, Prada and Miu Miu, Dries Van Noten, and Brunello Cucinelli are leading. (Even if handbags and shoes make a bigger percentage of their business, it's all about the clothes.)

From the emerging side, I see a lot of "real" women wearing Maria McManus, High Sport, Toteme, and increasingly, Tory Burch, another "contemporary" brand that has managed in recent years to differentiate itself enough to appeal to both aspiring fast-fashion wearers and high-fashion acolytes. Then there's Tibi's Amy Smilovic, who, over the past decade, shrunk her business in order to make clothes she actually liked, and developed a rabid, cult-like following along the way.

The cynics will look at TWP and envision a crash-and-burn in its future. Fashion is fickle, and there will be a correction at some point. Wescoat Pound and Rosen both have something to prove, and they want to make this work. Let's have fun watching it rise and not always be so cynical.
Huda Kattan, the Youtube star-turned-beauty mogul, has spoken out against the Israeli government in recent weeks, resulting in a boycott of her products by certain groups. Now, she is boycotting Starbucks, which sued a pro-Palestine baristas' union. Out of all the fashion-and-beauty related people who have wedged themselves into this war online, she is perhaps the one to watch most closely. [Newsweek]

I had a fun time talking about how Marc Jacobs's deal with LVMH changed the fashion business forever on this newish podcast. [The Closer]

Guess what? Prenuvo, the MRI of the elite, is stressing people out rather than making them feel better. [The Cut]

Buzzfeed might sell Complex to Ntwrk, the Jimmy Iovine-backed QVC for Gen Z. [Adweek]

The downfall of Topshop! Who will write the definitive account? [Reuters]

The Ron DeSantis-has-lifts-in-his-shoes conspiracy continues. [Twitter]

I'm a big fan of U Beauty; this is a good explanation of why it's working. [Vogue]

The last time I went to The Row sample sale was two years ago. My four-month-old baby slept on my chest while I bought what was left of what I believe was bankrupt Barneys' liquidated inventory. Because I couldn't try anything on, I ended up re-selling most of it for a profit. (Everything was like $200.) Was it worth it? Sure. [Shop Rat]

And finally… A note from a Hollywood-agency adjacent friend: If you're an Endeavor executive of a certain level and you're not wearing Berluti white sneakers… do you even exist?
Until Thursday,
Lauren
FOUR STORIES WE'RE TALKING ABOUT
Media Roundup
Zaz-Shari, Bezos's note, & ABC News blues.
DYLAN BYERS

Endeavor Fever
Ari's take-private bid, Jamie's stock sale, and more.
WILLIAM D. COHAN

Need help? Review our FAQs
page or contact
us for assistance. For brand partnerships, email ads@puck.news.
You received this email because you signed up to receive emails from Puck, or as part of your Puck account associated with . To stop receiving this newsletter and/or manage all your email preferences, click here.
Puck is published by Heat Media LLC. 227 W 17th St New York, NY 10011.