Hello, and welcome back to Tomorrow Will Be Worse!
As always on Wednesdays, I bring you the work of the incredible Tina Nguyen, Puck's very own MAGA whisperer. Tina has been telling me about this story for a couple weeks now, so I'm especially excited to bring it to you, because it's a wild one. I know I've been watching Ben Shapiro—he of WAP fame—build out the Daily Wire, thinking, Oh, it's just a fringe, conservative publication that mostly circulates on Facebook.
Wow, was I wrong. Turns out that Shapiro and his hilariously-named business partner Jeremy Boreing have built a media empire that has nearly double the revenue of Axios. You read that right: double. In part, that's because The Daily Wire is not just angry, news-adjacent content anymore. It has taken conservatives' anger about wokeness and monetized every aspect of it—from men's razor blades to children's entertainment. (They've even poached talent from Disney.)
Anyway, I don't want to give too much away and will let you read this excellent piece of reporting yourself. Suffice it to say that if Michael Jordan's adage that "Republicans buy sneakers, too" was true in the '90s, that market logic is equally, if not more, powerful today.
Enjoy? In the meantime, stay tuned for more Ukraine content from me, coming soon. Good night. Tomorrow will be worse.
Julia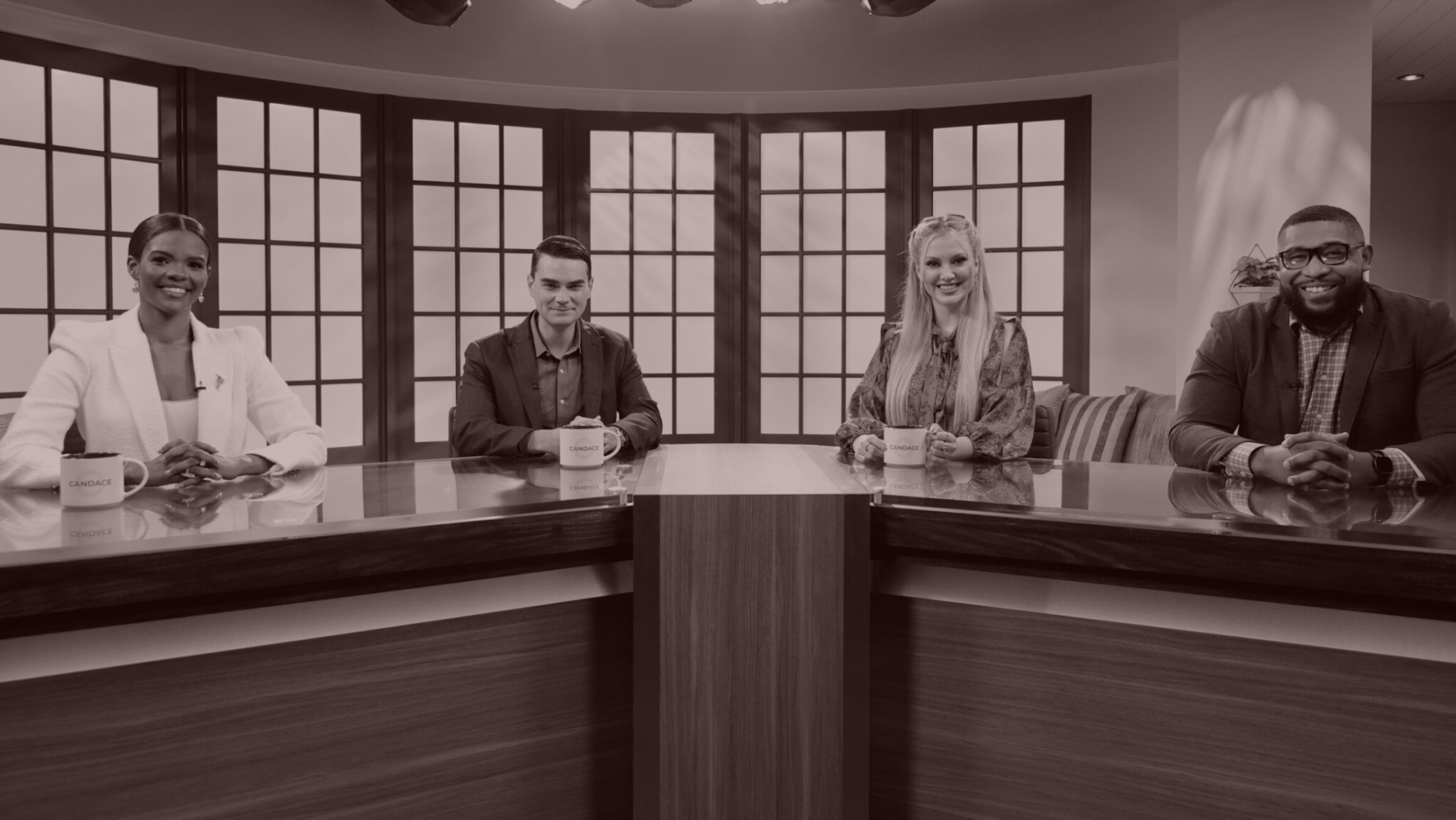 The Chip & Joanna of MAGA America?
Ben Shapiro and Jeremy Boreing have gone from millennial alt-right content jockeys to full-blown influencers to, truly, mini-kingpins of a billion-dollar MAGA D.T.C. media business. Is the only thing that can stop them their own ambition?
At its core, the right-wing political-media industrial complex has often been a money pit, largely fueled by billionaire Koch-types, nonprofits, wealthy donors, vitamin supplements and pillow sales. Which is to say The Daily Wire, the right-wing media entity founded by Ben Shapiro and Jeremy Boreing in 2015, is that rare thing—an actual growth company that, unlike The Lincoln Project or Independent Journal Review or Breitbart, has the discipline to not light its success on fire.

Ever since its launch, The Daily Wire has sought to combine the culture war ethos of Fox News with the millennial sensibility of the online creator economy. Its content spans politics, sports, and culture, but at its core, it thrives on the notion that everyone else is promoting, secretly or openly, a woke liberal agenda—and that only they are the alternative. I first spoke to Boreing, a former Hollywood director, in 2018 for Vanity Fair, around the time that "The Ben Shapiro Show" became one of the most downloaded podcasts in the country. Back then, I was struck by how professionalized The Daily Wire was in comparison to its online competitors; crisp audio, high-end production design; a soundstage that looked more like a cable news set than a typical podcasting studio.

Indeed, they were one of the earliest media organizations to recognize the potential of the "influencer" model, positioning Shapiro as the company's flagship brand, building up the profiles of lesser-known right-wing personalities, and creating a massive content stable around them. Unlike Steve Bannon or Alex Jones—oxygen-sucking megalomaniacs who couldn't think beyond their own opportunities—Shapiro and Boreing essentially developed an arch-conservative culture war-stoking version of The Ringer, the audio-first sports and culture brand that Bill Simmons founded and sold to Spotify for nearly $250 million.

In the years since my first conversation with Boreing, the company has moved from Los Angeles to Nashville and signed a veritable A-list of conservative influencers such as commentator/anti-vaxxer Candace Owens, and elevated their own homegrown talents, like Michael Knowles and Matt Walsh, into right-wing superstardom. With their recent addition of psychologist and author Jordan Peterson, they're also wading into a broader market best typified by Joe Rogan's audience: people who wouldn't necessarily describe themselves as conservative or MAGA, per se, and likely even disapprove of Donald Trump, but rankle at the prospect of wokeness in their workplace or cancel culture driving away their favorite comedians.

The Daily Wire now has 230 employees and counting, according to its founders, churning out 250 pieces of unique content every day and generating some $180 million in revenue through a mix of advertising and subscriptions. For comparison, Axios, which recently sold for $525 million, has projected that it will make $100 million in revenue in 2022 primarily on an advertising-based model. The Athletic, which sold for $550 million on nearly 10x revenue, is a subscriber pure-play. The Daily Wire incorporated both revenue lines into its blended model. If it has a trading multiple of around 7.5x, the duo, who took only a $4.7 million initial seed investment from the fracking billionaire Farris Wilks, are looking at a valuation of more than $1 billion, which they could be neatly carving up themselves.
Boreing and Shapiro's ambitions are evident from the name of their digital video streaming platform, The Daily Wire+, which they say has some 940,000 subscribers paying anywhere between $8 and $14 a month—a number that spiked after the pandemic. The subscription gives access to a specific, pro-conservative, anti-woke worldview filtered through the eyes of their conservative talent roster, who will give their take on everything from politics to Marvel movies to their favorite cigars and barbecue methods, building the kind of audience loyalty one might see with, say, a YouTuber or influencer. Boreing told me they were likely to cross the 1 million subscriber threshold in the next two months.

The company is also betting that their subscribers' anti-woke preferences extend into consumer goods. Jeremy's Razors—a purposeful ripoff of Harry's Razors, launched after the grooming subscription company pulled their ads off The Daily Wire—has already made $8 million since its launch roughly four months ago. As of now, their razor product has 100,000 subscribers; notably, 70 percent of them were not originally Daily Wire subscribers, they told me. (Their actual tagline: "Stop giving your money to woke corporations that hate you. Give it to me instead.") According to Boreing, they plan to eventually bring all of the manufacturing in-house.

It's unclear how vertically integrated manufacturing will impact their finances and modeling given the various fixed costs. But it's just one avenue of a multi-pronged business strategy that assumes the fissures in the culture wars ripple through everything in commerce, even all the way up to corporate brand strategy: Nike hiring Colin Kaepernick, EA Games donating $1 million to the NAACP, Walmart building a $100 million Center for Racial Equity. After all, the very premise of "cancel culture" is based on the power that consumers wield, mostly via social media, but occasionally with actual boycotts, to bully corporate leadership. It's a bipartisan phenomenon, of course, but one that has been manifested more recently by the left, leaving conservatives searching for consumer goods that reflect their politics. To this end, The Daily Wire recently brought on Tara Murphy, a former Procter & Gamble executive and senior vice president at Keurig, to head their own consumer products division.

On the entertainment side, they've started expanding their content beyond the opinion space and into documentary and lifestyle—Candace Owens's cooking show, for instance, which looks like it was produced on a Food Network set. But The Daily Wire is making its most audacious bet yet in children's programming, with a $100 million investment over the next three years. The pitch to Youngkin and DeSantis-supporting parents is simple: that any politically divisive topics currently vexing conservatives—exposure to L.G.B.T. issues in schools, critical race theory, vaccine advocacy, drag queen story hours—will never be exposed to their children.

Boreing, the co-C.E.O. of the company along with Caleb Robinson, is the first to admit that The Daily Wire is not trying to position itself as a right-wing version of Disney—and, indeed, it would be nigh-impossible to challenge a 99-year-old company with a $213 billion market cap and generations of intellectual property on its hands. Instead, their vision for children's programming is to sell a niche product. "It's not content that's made with an express purpose of teaching kids a conservative worldview," Boreing told me, "so much as it's content that a parent will feel very safe to leave their children with, without worrying that your values are being challenged by the content." So far, they've hired a slew of former Disney and Paramount talent, including a showrunner from a Disney Channel show, and their current studio consists of ten artists and writers. Their first animated show, Chip Chilla, is slated for release in Spring 2023.

It's a gamble that could only be made in this culture war era, and by a duo who don't have to worry about the traditional oversight and expectations that come with outside investment money. While Hollywood has always been considered liberal, conservatives now lash back to an unprecedented degree. The Disney Company is frequently the avatar of their ire for what they perceive as inappropriate concessions to the "woke" crowd: retconning a character from Beauty and the Beast as gay, removing racist and gender-specific elements from their theme parks, placing disclaimers on old movies that contain racist themes or caricatures, firing Gina Carano from The Mandalorian for her social media posts mocking face masks, and so forth. Naturally, The Daily Wire published an entire article in 2021 chronicling "The Definitive Timeline of Disney's Path to Wokeness." (They even hired Carano to star in a feature film, Terror on the Prairie, in 2022. The tagline: "Disney canceled her. Now, the un-canceling begins.") Those tensions reached their apex earlier this year, when DeSantis moved to strip Disney World of its tax-exempt status after C.E.O. Bob Chapek, under internal pressure from employees, publicly opposed upcoming legislation—labeled the "Don't Say Gay" bill by its critics—that would prevent elementary school teachers up to the third grade from discussing issues related to gender and sexual identity.

Boreing told me that Disney and other corporations with hair-trigger public relations offices had inadvertently created a new market opportunity for The Daily Wire. "Our current politics has created a moment where corporations actually think that the best way to reach a broad audience is not to piss off left-wing millennials, and so they're unafraid to piss off their conservative customers," said Boreing, noting that conservatives were naturally disinclined to boycotting companies. "Conservatives are not good at collective action, they're not good at mobilization, and they still need razors. And they still need content for their kids to watch on TV. And they still need movies for themselves to watch with their wife after work." The opportunity, he continued, is to "give people an alternative where they can get quality goods, services and content that is not actively poking them in the eye constantly over their deeply held beliefs." If DW+ can do that, Boreing added, "we're going to scoop up an absolutely enormous audience."
One of the reasons The Daily Wire remains so laser-focused on the culture wars is that they can afford to: Shapiro and Boreing own a majority of the company, and apart from Wilks, the Republican megadonor who takes a passive role on the board, the two have deliberately shunned outside investors who could potentially influence their editorial direction. "We've been selective about taking money to the point of not taking any," joked Boreing.

That hesitancy might not last for long. Six SPACs have approached the Wire about a potential I.P.O. Three of them signed letters of intent, though ultimately those conversations did not result in a deal. And Boreing has not ruled out the possibility of going public. "My guess is that long term, we may have to take public capital. But I think there's no way we will take public capital anytime soon." Nevertheless, there is a future where The Daily Wire's anti-woke value proposition might include a billion-dollar-plus valuation. Just look at the recent sales of digital startups across the board: Politico's billion-dollar sale to Axel Springer reflected a 5x multiple on revenue of $200 million; Axios's sale was based on a similar calculation.

At the same time, The Daily Wire's immersion in the culture wars opens them up to a vulnerability that, ironically, exists on the left as well: that an extremist wing attacks them for being anything less than ideologically pure. The perfect example of this dynamic played out over the weekend, when the Wire announced that they had hired Eric Caballero from Disney as their chief marketing officer. Caballero, who has been tasked with overseeing marketing for The Daily Wire's streaming product, was immediately attacked by the ultra-conservative National File for hiring "woke groomers" from Disney.

Boreing shrugged off that potential concern, arguing that The Daily Wire's audience is invested in the success of their platform as a model for the conservative movement as a whole. "It's important to remember that the values themselves are part of the value proposition," he told me. "That this is a place where you can actually be a part of creating a solution through success, as opposed to what most conservative organizations are selling, which is, 'You can give us your money, because we're losing.' And The Daily Wire's argument is, 'You can buy things from us because we're winning.'"
FOUR STORIES WE'RE TALKING ABOUT
Zaslav's Disappearing Act
WBD C.E.O.'s culling of HBO Max properties makes sense to Wall Street, but not to creators.
JULIA ALEXANDER
You received this message because you signed up to receive emails from Puck

Was this email forwarded to you?

Sign up for Puck here

Interested in exploring our newsletter offerings?

Manage your preferences

Puck is published by Heat Media LLC

227 W 17th St

New York, NY 10011

For support, just reply to this e-mail

For brand partnerships, email ads@puck.news