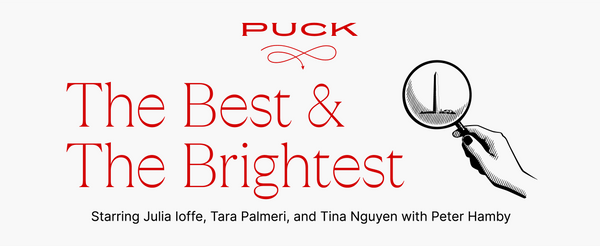 It's my favorite day of the week, Tina Wednesday! (I also really, really love Tara Mondays and Tara Thursdays, though, so it's a tough call.)
This week, Tina takes us into the world of George Santos, now a duly sworn-in member of the U.S. House of Representatives. Personally, I've grown weary of the continuing drip-drip-drip of stories of the many, many lies Santos has spun. Like, I get it. He made all of it up. At this point, I don't even care about the volleyball details—though the drag queen detail was fun. What is interesting to me, however, is how Santos is still in Congress, in spite of it all. No one sat with him during the Speaker's vote, nor would he talk...
Can't see the full story? You're receiving the free version of The Best & The Brightest at . For full access to Puck, and to each of my colleagues, you can subscribe here.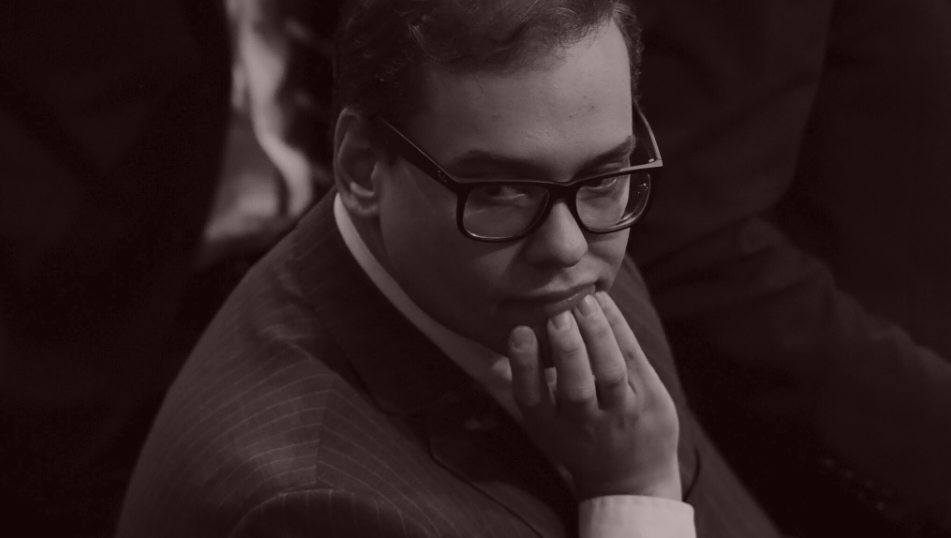 The Madness of Rep. George
News and notes on the most astounding storylines emerging from the right: Santos's attempt to refashion himself as a MAGA idol, DeSantis's proto D.T.C. campaign, and more.
Long Island's George Santos has quickly surpassed Anna Sorokin in his shape-shifting journey, trying on various careers and guises to increase his marketability within the G.O.P. even after being unmasked as a pathological fabulist. Having failed to pass as a gay Jewish volleyball superstar financier, Santos's latest costume is MAGA Martyr: a victim of the mainstream media and the Deep State, who may have lied a bit on the way up, but hey, hasn't everyone in Washington?

This latest transformation hasn't surprised members of New York's Republican scene, especially after the community nearly universally disowned him. (Santos is also being investigated by local and federal prosecutors for his actions on the campaign...
FOUR STORIES WE'RE TALKING ABOUT
Bajaria's World Tour
Writer Rachel Syme joins Matt to discuss her latest profile of the Netflix executive.
MATTHEW BELLONI

Need help? Review our FAQs page or contact us for assistance. For brand partnerships, email ads@puck.news.
Puck is published by Heat Media LLC. 227 W 17th St New York, NY 10011.