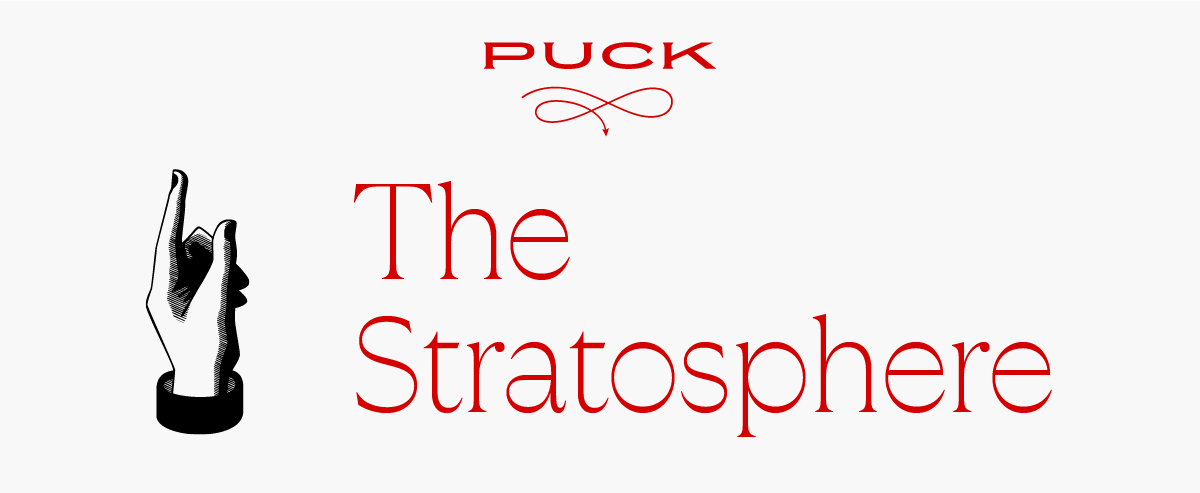 Greetings from Phnom Penh.
Today, we turn over a new tea leaf in the campaign-finance allegation against Sam Bankman-Fried, and whether the travails of one of his former advisers, Sean McElwee, can tell us anything about what federal prosecutors are alleging against S.B.F. after his extradition this week from the Bahamas.
My inbox is open, as always. Just reply to this note.
Teddy
Last week, in the days after Sam Bankman-Fried was arrested in the Bahamas, I noted a blind item in my column about his indictment, which included a mysterious, unexpected campaign-finance violation. "While it would be irresponsible at this point to name specific names," I wrote, "there is certainly some chatter about various S.B.F.-connected, not-that-rich individuals who cut an unusually large number of political checks in recent years."

At the time, S.B.F. world was rife with speculation about who else was implicated in what federal prosecutors alleged, in frustratingly vague terms, was some sort of "straw-donor violation," or an intentionally misrepresented contribution. There have been many theories making their way to my inbox and Signal chats over the last week: Was it another S.B.F.-allied FTX mega-donor, such as co-C.E.O. Ryan Salame or former director of engineering Nishad Singh, making political donations with money absconded from Alameda? Were prosecutors gearing up to make a too-clever-by-half argument that all of Sam's money really belonged to his customers? Or, perhaps, was the Southern District of New York insinuating that S.B.F. or one of his entities had facilitated some sort of reimbursement scheme?

Obviously, I didn't want to float any names without evidence, but now that the allegations have been made their way into the press (and not just by random leftist Twitter accounts), I can share more about what has been buzzed about by politicos for weeks. One of the people who have been connected to the S.B.F. drama, of course, is Sean McElwee, the always provocative Democratic operative with a huge media profile and the ability to draw Chuck Schumer to his birthday party. McElwee was effectively fired last month as C.E.O. of his polling firm, Data for Progress, after a staff insurrection. One of the factors in McElwee's exit, as I reported, was his penchant for placing bets on candidates in races where his firm also provided polling. Another was his proximity to S.B.F., whom he advised and from whom he also solicited funding.

On Wednesday, reporter David Freedlander published some specifics of a new straw-donor allegation that may have also been a factor. In a fantastic follow-up heave on McElwee's departure for New York magazine, Freedlander cited an anonymous source as alleging that McElwee was said to have pressured another unidentified Data for Progress colleague to participate in a straw-donor scheme of his own. Nearly everyone who read the piece immediately zeroed in on that one paragraph buried at the very end of the piece. The employee in question, known to me and every insider to be Ethan Winter, had also been on my radar when I winked at the chatter surrounding "not-that-rich individuals who cut an unusually large number of political checks." People asked me: How could a twenty-something data analyst at a boutique polling firm make $30,000 or so in federal contributions in a single midterms cycle?

Matt Levine, an attorney for McElwee, one of several S.B.F. aides who have recently lawyered up, told me McElwee "categorically denies that he pressured Ethan Winter or anyone else into making illegal straw donations." And while Winter officially exited D.F.P. shortly after Freedlander's piece was published, it's not yet obvious that his departure was the result of that allegation. Indeed, I have known since around late November that Winter had been planning to leave his job, not that a junior employee's status struck me as newsworthy at the time. (Winter confirmed to me on Thursday morning that he informed D.F.P. senior leadership of his departure plans in mid-November and formally submitted a resignation letter on November 28.) In a statement provided to me on Wednesday evening, a spokesperson for D.F.P. said the firm is "launching a full independent review of [McElwee's] conduct." (Politico Playbook, which was also pursuing this story, has more on the Winter-McElwee imbroglio here.)

It's also not yet clear whether the McElwee straw-donor allegation, as of now just from an advocacy group, is definitively related to the campaign-finance charge against S.B.F. While McElwee could be the unnamed person or persons noted in the Justice Department indictment—or whether some other investigation is forthcoming—McElwee's attorney said they have "no reason to believe that the eighth count of the indictment against Sam Bankman-Fried has anything to do with Sean." He declined to comment about any talks between McElwee and the D.O.J., or if McElwee is under federal investigation.
Among the many lingering mysteries of the Bankman-Fried saga is how exactly these effective altruist, S.B.F.-employed operatives were spending so much money on Democratic politics in the first place. Sure, operatives can stack their income with consulting work, but enough to donate $100,000-plus in one campaign cycle? That is indeed peculiar. But, as several friends of the people in question have noted, effective altruists are, well, peculiar. They donate more money to charity than average people, and they donate more money to aligned politicians too. Like lobbyists, they are also professionally in the business of cultivating relationships. So if an effective-altruist operative was making $400,000 a year in salary as a strategist (for S.B.F. and other clients), could they set aside, say, 25 percent of that money for political donations?

That strikes me as peculiar, but plausible. It certainly doesn't prove, on its own, that S.B.F. was secretly reimbursing all of his political aides—Winter, McElwee, whomever—every time one of them donated to, say, Carrick Flynn. And, of course, a social circle donating to the same candidates in a coordinated fashion doesn't constitute a straw donor scheme—it is, in fact, at the core of how modern political fundraising works. I do know that S.B.F.'s team had expressed interest in ways to learn which candidates had the least maxed-out donors, according to a knowledgeable source, which would allow them, theoretically at least, to gain more influence with a small number of checks.

Of course, this scandal could be even worse than it looks at first glance, too. As I wrote the other week, it strikes me as highly unlikely that the S.D.N.Y. simply ginned up a campaign-finance charge out of nowhere. Bankman-Fried is already charged with seven other counts, including fraud and conspiracy. There is clearly something there in S.B.F.'s election work that has prosecutors' attention. Former FTX and Alameda execs Gary Wang and Caroline Ellison—both of whom have now cut deals to testify against S.B.F.—might have less knowledge of his political activities. But there are plenty of former allies in S.B.F.'s orbit who are now more than happy to drop dimes on a man who looks legally fried.
FOUR STORIES WE'RE TALKING ABOUT
Elon's Legal Quagmire
Digging through the explosion of litigation stemming from Musk's Twitter takeover.
ERIQ GARDNER

Zaz's Christmas Wish
News and notes around Wall Street at the end of holiday party season.
WILLIAM D. COHAN

Need help? Review our FAQs page or contact us for assistance. For brand partnerships, email ads@puck.news.
Puck is published by Heat Media LLC. 227 W 17th St New York, NY 10011.