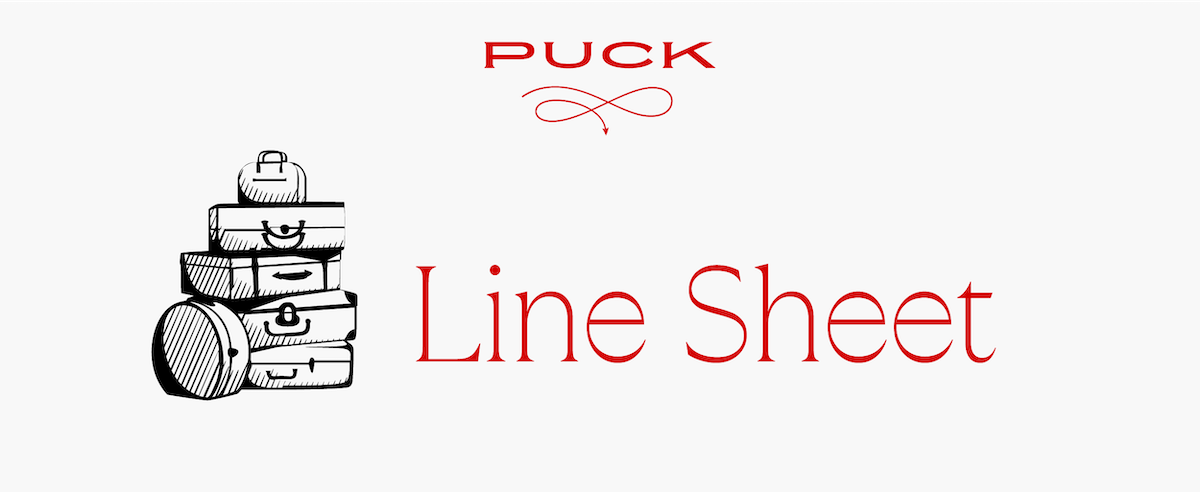 Hi, and welcome back to Line Sheet, where I endeavor to keep the exclamation points and abbreviations to a bare minimum, except when I decide they're okay.
Deal season is upon us—when is there a better time to make sure giant news won't be scrutinized than the dog days of August?—but I'm looking forward to sending out some shorter issues, not only to give you a break, but to give myself one. In anticipation of September, the real beginning of the fashion calendar, please let me know if there is anything pressing that you are desperate for me to write about, or any person you're desperate for me to talk to. Just hit reply!
Today, I make the Tapestry-Capri deal interesting, offer the requisite Condé gossip, and flick at the trouble with TikTok stars Dixie and Charli D'Amelio's Hollister offshoot, Social Tourist.
Mentioned in this issue: Jamila Robinson, Edward Enninful, Anna, Sarah Harris, Chioma Nnadi, Matthew Schneier, Abercrombie, Joanne Crevoiserat, Biologique Recherche, Melrose, Joshua Schulman, Big Luxury and Fast Fashion, Coach, LVMH, Donatella Versace, resale, John Idol, Lawrence Stroll and Silas Chou, Scott Roe, Kors, Pierre-Yves Roussel, Ralph, Tory, Victor Luis, Colette Garnsey and more…
And the next E.I.C. of Bon App is…? Glad I wrote that super random Bon Appétit epitaph, because now I am closer to answering my own question re: what's happening over at that Condé Nast food pub. Anyway, I'm hearing the lead candidate to run the title is Jamila Robinson, the current food editor of the Philadelphia Enquirer and former Journalism Chair for the James Beard Foundation, who is also a member of the World's 50 Best Restaurants Academy. (Sort of the equivalent to being on the selection committee for Hyères or the LVMH Prize, although the 50 Best is super controversial for reasons I won't get into here.) Seems like an inspired direction, although a spokesperson for Bon Appetit told me a "final decision has not been made" regarding the position.
Speaking of Condé: I'm sorry, but I absolutely cannot let Vogue off the hook for this underwhelming supermodels cover, pegged to the debut of The Super Models, the long-awaited docuseries airing on Apple TV+ this autumn. (More on that soon.) Look, I can't even imagine how difficult this was to pull off: Corralling Naomi Campbell, Linda Evangelista, Cindy Crawford, and Christy Turlington was probably one of the hardest wrangling jobs in the history of wrangling jobs. I am sure shooting them wasn't very easy, either. (Which helps explain why some of the images look like the models were not in the same room, but instead photoshopped together.) But it still doesn't make the end results—which were lackluster, if I'm being kind—okay.

Looking at these four women together, you can't help but think of Peter Lindbergh's photos from the 1990s and how charismatic they were. These new images, which look noticeably touched by a computer, don't convey much emotion, only reserve. The reason these supermodels were so successful, which I hope the docuseries captures, was their ability to communicate a great deal without saying a word. These women have gone through so much over the past 30 years, and I wish this portfolio had revealed something beyond the surface.

The shoot was a collaboration between British and American Vogue, with Edward Enninful styling, and there is simply no excuse for these images not to be exceptional. When he closes the March 2024 issue, set to be his last, Enninful's legacy at British Vogue will be attached to his spectacular covers. This won't be one of them, despite the caliber of the subjects.

Whose fault is this? My hunch is that it was a mix of too many cooks in the kitchen, some talent difficulty, and a miscalculation of what this actually should have been. Everybody makes mistakes, but I cannot give Enninful, Anna Wintour, or Vogue a pass on this one. It should have been better, because they are supposed to be the best.

In other news, I'm hearing that the two leading candidates to replace Enninful are longtime British Voguette Sarah Harris and Wintour soldier Chioma Nnadi, editor of Vogue.com. Both are good choices and make sense. I believe the decision has already been made but will be announced in a few weeks. (A Vogue spokesperson declined to comment.)

In other semi-related media news: Congrats to longtime fashion and culture writer Matthew Schneier, who was just named the new restaurant critic of New York magazine! As one of the only good descriptive writers in the world, he is the perfect choice. I hope he really lets it rip and says some very mean, very true, things—he has it in him.
TikTok talent gone awry: Why do some influencer brands work and others don't? I considered this question recently as I walked by a Melrose pop-up shop, Social Tourist—a Charli and Dixie D'Amelio-fronted brand, spun out of the Abercrombie & Fitch-owned line Hollister. There was a janky 70 percent off sign taped on the front window, and inside, the products themselves—a forgettable mix of bra tops, wide-leg jeans, and other items I truly can't remember, modeled by the TikTok stars—were stuffed onto the racks, sample-sale style.

I asked if the brand was closing, and the sales associate said that it would still be available online, but that the pop-up shop was on its way out. I asked around, and while Abercrombie does not break out sales of Social Tourist, launched in the spring of 2021, it does report the earnings of Hollister, which saw its net sales fall 9 percent last year, and is down nearly 7 percent in the first fiscal quarter of 2023. (A spokesperson for the company did not respond to a request for comment.)

Yes, one location is one location, and this was a tricky one for a more affordable brand, across from busy, fairly tony Melrose Place. (It's hard over there no matter what you sell, unless you're Biologique Recherche or The Row.) But the murmurs among Columbus retail's finest is that, as a company, Abercrombie isn't as successful with talent-driven projects as it is with product-driven ones. After all, the brand is posting gains each quarter with its "as seen on TikTok" suit trousers and the like. The lesson: You need product-market fit—a piece of tech-derived jargon I don't really mind—for something to hit big. But you already knew that.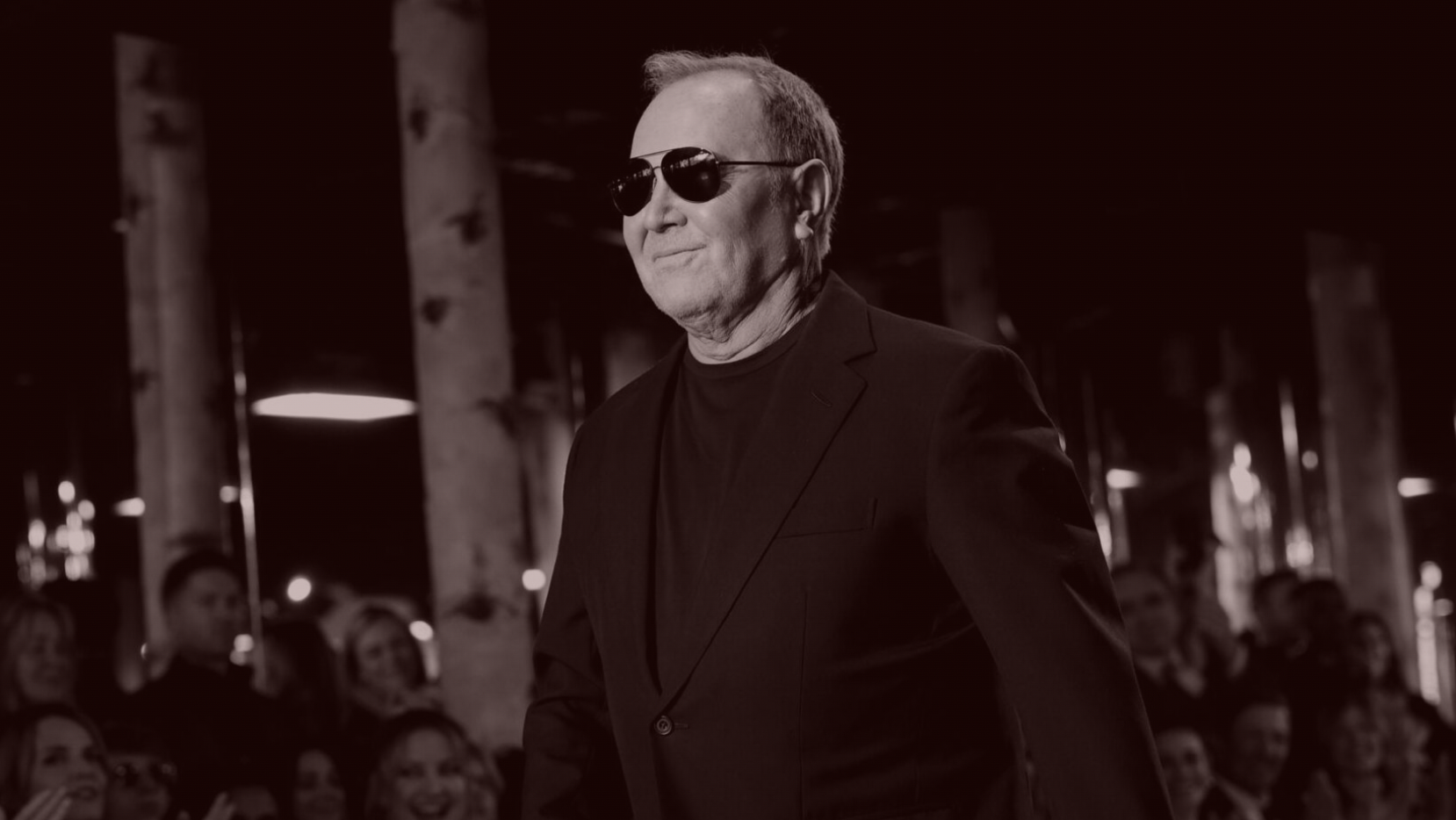 Coach & Kors' Marriage of Convenience
An $8.5 billion union of near-luxury brands—Versace, Kate Spade, Michael Kors, Jimmy Choo, etcetera—promises to be good for shareholders. But can it produce great fashion?
If nothing else, last week's announcement that Tapestry (the owner of Coach, Stuart Weitzman, and Kate Spade) had spent $8.5 billion to acquire Capri (the parent company of Versace, Jimmy Choo and Michael Kors) brought some drama to an otherwise lackluster American fashion market—one where middling brands often struggle for attention against their more revered and exciting European counterparts. On the face of it, this looks like a pretty logical deal—and perhaps inevitable, given the rapid consolidation of the industry. These are the two companies keeping the middle of the market warm, so why shouldn't they band together against Big Luxury and Fast Fashion alike, all while lowering operating expenses and increasing their margins? Tapestry will undoubtedly save the $200 million in efficiencies that the company predicts—human resources, real estate, technology, back office finance people, accounting fees, etcetera—resulting in "enhanced TSR," or total shareholder return, for those of us allergic to acronyms.

More than anything, though, this is an amazing outcome for Capri C.E.O. John Idol, who has achieved some of the most impressive financial exits in fashion history. After a few formative years as group president of Ralph Lauren, Idol took over as C.E.O. of Donna Karan, which he helped sell to LVMH for $243 million in 2001. A year later, along with investors Lawrence Stroll and Silas Chou, who already owned Tommy Hilfiger, Idol bought Michael Kors from LVMH and the brand's other owners for $100 million. At the time, it was posting about $20 million a year in sales. In 2011, Michael Kors went public on the New York Stock Exchange at $3.8 billion. Everyone involved got very rich.

Idol wasn't supposed to be a part of this latest combination. In 2021, a younger and well-respected executive, Joshua Schulman, was named C.E.O. of Michael Kors under the auspices that he would succeed Idol as the C.E.O. of the entire Capri group a year later. Schulman was a retail savant who had worked at Gucci and ran Jimmy Choo, and was president of Bergdorf Goodman for a stint. He was viewed by many as the ideal leader for the group, which was formed quickly after Kors acquired Choo, in 2017, for $1.2 billion and Versace in 2018 for $2.1 billion. Ironically, Schulman had grown his own stature during his three years at Tapestry, where he had led Coach, before he left in 2020 for the Capri job.

But Schulman didn't last long at Capri. In March 2022, after only a few months overseeing Michael Kors, the board essentially changed its mind and decided to keep Idol in the role of group C.E.O. As a consolation prize, Schulman was given $5.2 million on top of his $1.3 million base salary, and they did away with his non-compete. The whole thing looked weird—a battle of egos between one C.E.O. not ready to let go, and another waiting for his big moment.

Of course, Idol's decision to stay now looks prescient. Perhaps, as a dealmaker with an incredible track record, he anticipated that this opportunity would arise—or perhaps Capri's strategy was always to court an acquisition from a slightly larger bidder. Nevertheless, some of the analysts and industry insiders I spoke with last week pegged the timing of the deal as odd: Capri was trading much higher a few months ago, and Tapestry chose to take out a bridge loan with the intention of raising the proper financing later. Others simply marveled at Idol's ability to sell at a premium in such a difficult market. Seems like all things may be true.
Deal details aside, the merger of these two companies speaks to the predicament of American fashion, which is not focused on managing brands so much as it is about managing businesses. This started with the Seventh Avenue, shop-and-copy approach that has defined the industry, but no longer works with consumers on a global scale. America created the concept of lifestyle brands—it drove the rise of casualization as early as the 1950s, first through denim, then khakis, and now leggings. But the fashion itself has long been predicated on being cheaper, not better, and that no longer flies when there are people who happily shop both Louis Vuitton and Shein. The product has to be really good, or really cheap, or both. Not in between.

In the 2000s, as the European groups were still forming, and China was just gaining steam as a sales driver, Coach, Michael Kors, and Kate Spade were leaders in an entirely new category: "aspirational" luxury, or products that felt upscale but were more affordable than first-tier lines. The idea sort of peaked with the Great Recession, followed by the Kors I.P.O. in 2011.

Over the intervening decade, however, people changed the way they shop once again. The rise of designer sneakers has made young consumers generally less price resistant, and the rise of resale means designer handbags and clothing aren't entirely out of reach for a large part of the population. (As one analyst said to me, it's not surprising to see a person with an annual household income of $150,000 carrying a $3,000 handbag. Logical? Maybe not. But we're a country living off credit cards.) There's also the Telfar phenomenon, which shows that price is only one facet of desirability: Originality matters, too.

So where does that leave brands like Coach, which have worked to move a tad upmarket and become less reliant on outlet stores? For Tapestry and its C.E.O., Joanne Crevoiserat, acquiring Capri offers an opportunity to edge up closer into real luxury, where the margins are better and consumers pay full price more frequently. The challenge, of course, is managing all of these brands to a point of desirability that is greater than the current demand.

Coach, for instance, is well-managed, but it hasn't "spread as a lifestyle brand," as analyst Berna Barshay noted to me. Kate Spade is lifestyle, but hasn't evolved enough since it was acquired by the group, in 2017. Stuart Weitzman has sort of languished since it was bought in 2015.

On the Capri side, Michael Kors successfully moved further upmarket over the past few years, but not enough to stave off a 14 percent sales decline in the most recent fiscal quarter. Tapestry will likely boost margins by moving more of the Capri businesses to the direct-to-consumer channel. (About 90 percent of Tapestry's sales are D.T.C., a big number for any brand.) Versace has grown, Choo has grown, but certainly not as aggressively as if they were owned by one of the top European groups. Consider the growth of Tiffany under the LVMH umbrella, which runs parallel to Coach in terms of the brand type and audience. Whether you like that store or not, doubling high-jewelry sales in just one year is impressive.

At the moment, at least, Tapestry and Capri companies don't have the infrastructure to pull off that vaunted upmarket leap. They are, after all, basically holding companies that deal in fashion products, whereas LVMH and Kering are brand-management companies. Bernard Arnault took the corporate-raider approach of the 1980s, but he held onto the brands because he believed they would create a long-term fortune. Now he's one of the three wealthiest people in the world.
Traditionally, American firms like Tapestry and Capri are dead-focused on quarterly results. Will that change now that they are one big group? Idol plans to ride off into the sunset after this deal closes in 2024. Will Crevoiserat choose to replace executives at some of the brands that are not currently fulfilling their potential? Because, arguably, that's all of them.

Many people's minds will go straight to designer succession first. But honestly, Michael Kors (the man) and Donatella Versace are great stewards. The bigger problem: It's not so easy to find a good C.E.O. these days who can manage and steer creative talent. While Idol made it clear on the investors call that the current management and creative teams would stay in place, there will inevitably be some changes. How the heck is Tapestry going to find new, top-tier talent when even the Gucci C.E.O. search is taking this long? The Gap job was open for more than half a year. VF Corp., the same. Schulman has laid low since leaving Kors last year, but would he come back for anything, even Crevoiserat's job?

There's no reason to think that Crevoiserat isn't staying put, but… A clear choice to run the whole thing would be Pierre-Yves Roussel, former head of the LVMH fashion group and current C.E.O. of Tory Burch. Alongside his wife, who is, um, Tory Burch, Roussel has managed to do what all these Tapestry and Capri brands want to do: He made the brand desirable and interesting to a new generation of consumers, proving that price is less important today than relevance. But why would Roussel want to be the C.E.O. of a public, American company comprising six brands, all in need of serious work? Tory Burch is the only one out of any of them that would be interesting to LVMH in any way at the moment.

And that brings us to the LVMH comparisons. Victor Luis, the former C.E.O. of Tapestry, was open about wanting to build a U.S.-based LVMH competitor. Idol has made similar comments. But as one person reminded me last week, Arnault has never acquired a business with back-office synergies on his mind. While they share certain services, each brand is run separately. They are fiercely competitive. When LVMH buys a brand, the thought is: If we get our hands on it, we can market and merchandise the hell out of it to make it bigger. When American fashion companies consolidate, they think, We can save money this way.

So, what happens after the $200 million in cost savings? Whatever Tapestry becomes, it's not the American LVMH. With $12 billion in annual sales, it is dwarfed by LVMH's nearly $85 billion dollars in 2022, and $38 billion in fashion and leather goods alone. And the truth is, LVMH is now gaining ground in Tapestry's market—so-called accessible luxury—after several false starts. It failed with Kors the first time, and Donna Karan, too, but that was 20 years ago. Tiffany—the hard luxury version of Coach—is a success, and it wouldn't be crazy to think that LVMH would some day want to acquire Tory Burch or Ralph Lauren, two companies that are insistent that they aren't interested in selling but might be, someday, for the right price.

For Tapestry, the most important customer has been the investor, and in that way, it's not a bad business. The amount of debt it's taken on is fairly grand, but the group does have good cash flow and should be able to pay it off in two years if everything goes to plan. (There have also been rumors that it may spin off Versace to help pay for it, although that's just speculation. On the investors call, both Crevoiserat and C.F.O. Scott Roe emphasized that they were committed to the current brand lineup for now.) But regardless of how much the "total shareholder return" is "enhanced," can these brands be great in the way the fashion industry wants them to be great? Is it possible? Sure. Is it probable? No. But here's hoping I'm proven wrong.
On why Australian brands are so good right now: "Australians did not have brick-and-mortar access to leading fast fashion brands until the 2010s (Zara and Topshop arrived in 2011 and H&M in 2014), leaving a lot of white space for local labels to serve the market across price points. Colette Garnsey (GM at department store David Jones during the 1990s and 2000s) was a huge champion of Australian designers. There were entire floors dedicated to Aussie designers in flagship stores. This helped develop the industry, giving young designers growth opportunities but also a rapid understanding of how to develop commercially successful collections, which might take more time if you're just selling D.T.C. or through a handful of boutiques." –An Australian fashion buyer/merchandiser turned investor

On the spontaneous combustion of biotech-turned-consumer beauty firm Amyris: "Would love more intel on Amyris shutting down Costa Brazil, and what (if anything) Costa has planned for the future. It has such a loyal following, but, I imagine, a small one? I have spent (literally) years searching for the perfect fragrance, and finally found it with this brand (which was called Aroma). I tried to stock up as soon as I heard the news, but they were sold out within 24 hours." –A writer

Some positive tiny-brand news: "Utility bag line Dagney Dover is up 60 percent year-over-year, despite spending 20 percent less on advertising." –An investor

On my personal shopping problem: "I am so excited about how your headstone is going to read 'This bitch really loved The Row.'" –My friend Sarah, a really good and funny writer
What I'm Reading and Listening To…
While the CAA-Pinault deal is still being worked on, it's not being announced August 15, which was the rumor flying around the agencies. Let's hope for a Paris Fashion Week blitz! [Puck]

If you love local-yokel gossip and startup drama, you may be interested in what happened to popular retailer Shen Beauty over in Brooklyn's Cobble Hill neighborhood. But I mean it this time: You can't read this piece without reading the comments. There better be a follow-up. [Beauty Independent]

Faye Landes, a retail analyst and advisor, sends out a smart by-invitation-only newsletter that should be on your radar. (Unlike Opulent Tips, there is not even a way to message Faye at the moment to get on the list. Email me if you're interested and I'll forward your request to her.) Over the weekend, she dug into the whole feminist-consumerism swell happening this summer, driven by Taylor Swift, Beyoncé, and Barbie: all communal experiences that some are calling the "latest (and final) iteration of revenge spending," others are calling the "women's multiplier effect." [NYT & WSJ]

I have no plans to participate in two out of three of these events. (I fell asleep in the middle of a 9:30 p.m. showing of Barbie, so no way I'm making it through any sort of live concert.) But I did get to observe a similar crowd at the launch of the collaboration between Madewell and stylist Molly Dickson, who works with Sydney Sweeney and Camila Mendes. There were at least two Shania Twain songs played. [The Hollywood Reporter]

I enjoyed IDGAF-queen Emily Oberg on with these two lunatic podcasters. [Throwing Fits]

The knitwear in the Ira Sachs film Passages is worth the price of admission alone. [The Daily Beast]

Something you might not know about imploding beauty firm Amarys: It was founded in 2003 with funding from the Bill and Melinda Gates Foundation! Doesn't get any goofier. [Business of Beauty]

More local Los Angeles luxury-robbery news. Over the weekend, $100,000 worth of product was stolen in a "flash-mob robbery," this time at my new favorite spot: Westfield Topanga. Jeez, somebody better protect Palisades Village. And stay away from the Country Marts. [CBS News]

Copenhagen Fashion Week looks like a low-pressure, relaxed good time. I'm sure I will never go. [Magasin]

Finally, fun journalism gossip: New York mag is publishing a profile of Outdoor Voices founder Tyler Haney (who has been, ahem, outspoken on social media as of late—love her chutzpah).
Until Thursday,
Lauren
FOUR STORIES WE'RE TALKING ABOUT

Need help? Review our FAQs
page or contact
us for assistance. For brand partnerships, email ads@puck.news.
You received this email because you signed up to receive emails from Puck, or as part of your Puck account associated with . To stop receiving this newsletter and/or manage all your email preferences, click here.
Puck is published by Heat Media LLC. 227 W 17th St New York, NY 10011.