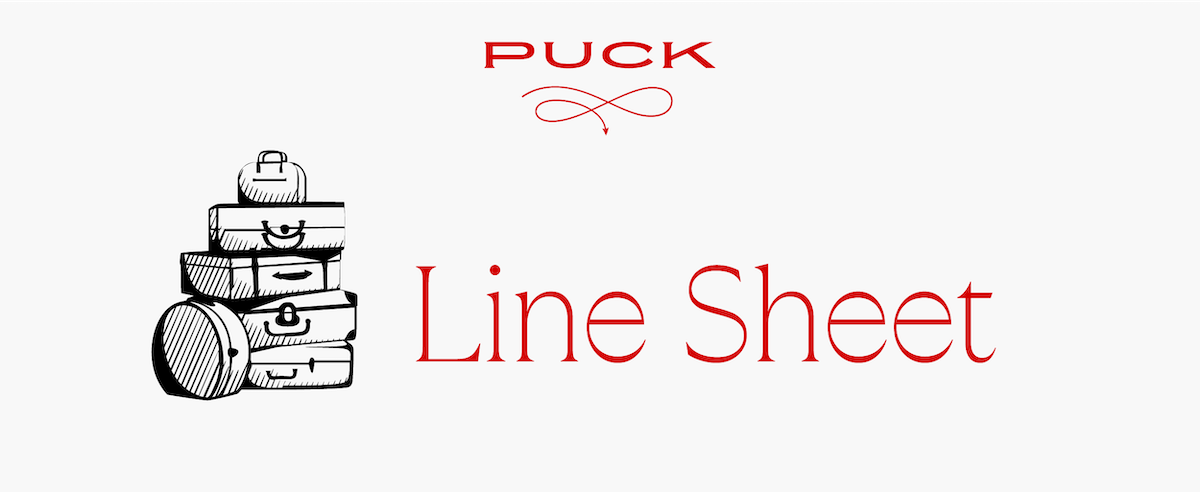 Hi, and welcome back to Line Sheet. For those of you who hate Halloween as much as I do, I hope you were able to live a costume-free Tuesday. (For everyone else, wow you really went for it, great job.)
Meanwhile, Los Angeles is currently crawling with fashion people leading up to Saturday's LACMA Art+Film Gala, sponsored as always by Gucci. While the event is far lower-key than the Met Gala—with a less-dramatic red carpet, since pretty much everyone is wearing Gucci—people seem to have a better time. For the Kering brand, this marks the first major live-action marketing push since Sabato De Sarno's runway debut in September. Let's see what he brings to the party.
There's way too much to cover today, so I'm going to save some candy for later. If you're desperate for me to dig into something that I missed here, just hit reply.
Mentioned in this issue: The Lauder family, Fabrizio Freda, John Demsey, Kylie Jenner, Alo's valuation, Jay Penske, Danny Harris and Marco DeGeorge, Condé, Ashley Mayer, Fred Langhammer, the Newhouses, Nelson Peltz, Emily Weiss, Le Labo, Aerin Lauder, Roger Lynch, and more…
A MESSAGE FROM Jaeger-LeCoultre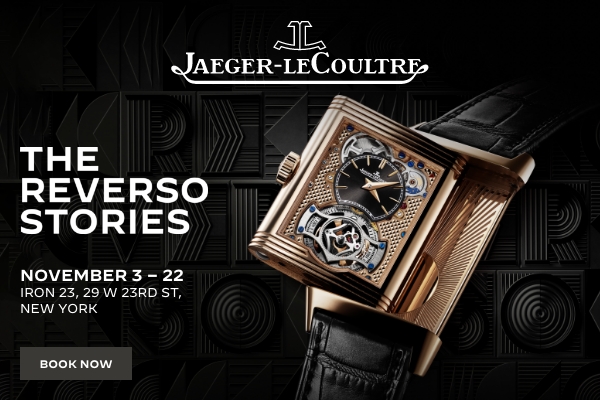 This November, Jaeger-LeCoultre invites visitors to discover the world of Reverso through a richly immersive exhibition set in the heart of New York City.

Located at IRON 23, the exhibition will run from November 3 to November 22, 2023. A fascinating retrospective that leads visitors through nine decades of timeless modernity, 'Reverso Stories' reveals the craftsmanship, innovation and design behind the celebrated timepiece and also explores the wider creative and cultural universe surrounding it.

The exhibit is open to the public and is free of charge. Book your tour and discovery workshop now.

How do you like Khy?: The Kylie Jenner-designed, not-so-fast-fashion fashion brand that I wrote about over the summer has arrived. A person with a bit of faux-leather skin in the game asked me what I thought of it. I told this person that it looked "a little yuck to me, but obviously I am not the target audience."

This person agreed that I am indeed not the target audience, but subsequently argued that it will be successful because it's made up of elevated commodity products, which are the core driver of the Kardashian's commercial success. Kylie turned a nude lip liner into Lip Kit; Skims took Spanx and made them Vanessa Beecroft-worthy; etcetera.

The $98 pleather legging, in particular, is positioned to be a big hit. The question, however, is whether this is the look that the actual target audience is after right now. In time, TikTok will tell. (As another friend noted, "Phoebe and Khy in one week is a microcosm for something." Hype culture in 2023?)
Alo Yoga's Dream of a $10 Billion Valuation: So Reuters ran a story earlier this week reporting that Alo Yoga is looking to raise significant funding at a $10 billion valuation. That's a meaningful valuation! Especially when the brand's annual revenue—not including Bella + Canvas, their established blanks biz that fueled Alo's initial launch and expansion—will be around $800 million in 2023, with an EBITDA of approximately $130 million.

Lululemon, which generates nearly $9 billion annually, has a market cap of $51 billion, so I guess it's not so crazy in comparison. Also, Alo's target valuation is driven by the promise of rapid expansion in China, as well as the launch of shoes. Although I would argue that Lululemon is a functional brand, like Nike—i.e., people wear it for performance or even if it doesn't look good. Alo, on the other hand, is a fashion brand—people only wear Alo because it looks good. (I'm sure it's plenty functional, but that's not what is driving purchases.) So Alo is more susceptible to shifting market trends, which could affect its margin.

As for prospective investors, it's mostly all private equity, as well as the family office of a billionaire whose interests converge at the center of sports, entertainment, and media. And so it will be interesting to see how this shakes out. Co-founders Danny Harris and Marco DeGeorge want to raise as much capital as they can at a sexy valuation—after all, they'll likely be taking some money off the table at this number. But they also don't want to sell off a large portion of the company so that they lose control. And yet, those interested P.E. firms will almost certainly want a controlling position in exchange for their capital. Let's see how the lawyers manage this.

As I reported in the past, I did hear that Alo raised a small amount of money about two and half years ago from the Qataris, and I was told this week that the sovereign wealth fund was indeed interested in this new round, but at a much higher valuation ($15 billion) that did not sit well with the founders. The thing about this deal is, they don't have to raise the money. (And if this was 2021, they would have probably filed an F-1, but the climate for retail I.P.O.s is not that hospitable.) So while Harris and DeGeorge, who did not respond to a request for comment, seem eager to move fast, they don't have to do anything they don't want to do.
Can't Quit Condé: Okay, a quick one because I shouldn't be spending so much time reporting on a declining industry. (Just kidding, send me everything, I'll never stop.) As you've read by now, Condé Nast C.E.O. Roger Lynch announced yesterday morning that the company plans to cut 5 percent of its staff in this forthcoming, much-talked-about, little-undersood operational restructuring. (That's about 270 employees.) There's more to say about how this is a short-term, if necessary, solution, but we can have a lesson on the company's growth mindset another day.

The more pressing matter is how our buds at the Condé Nast union, who called out Roger last week, reacted to this news. I hear they are very annoyed with the interview he did in The New York Times—who wasn't?—and are preparing another letter to management. One sticking point: From what I understand, Condé Nast entered a "status quo" period when it recognized the union in September 2022—meaning that it will, in theory, need to bargain over any changes in working conditions, such as a restructuring.

Changing the "status quo," or laying people off, without bargaining with the union could be grounds for the union charging the company with an "unfair labor practice" through the National Labor Relations Board. Condé would have to prove to the union that "exigent economic circumstances" forced the layoffs. (Meaning, management would have to show them the numbers, and explain why they can't continue to employ the number of people they are employing.) Will any of this actually happen? Almost certainly not. But what I do know is that employees across the board, whether they're proud union members or not, remain bummed.

Yesterday, my partner Dylan Byers published a smart item on the Condé Nast deflation. (By the way, you should read his private email, In the Room, focused on the media industry.) At its core, Dylan noted, the frustration inside the building is all about the fact that the company has essentially been instituting rolling layoffs for the better part of a decade—and at least since former president Jim Norton ever so briefly entered the building.

Anyway, Lynch's news only exacerbated the narrative. And his decision to work with the Times seemed an unforced error conceived by a leader out of touch with his staff.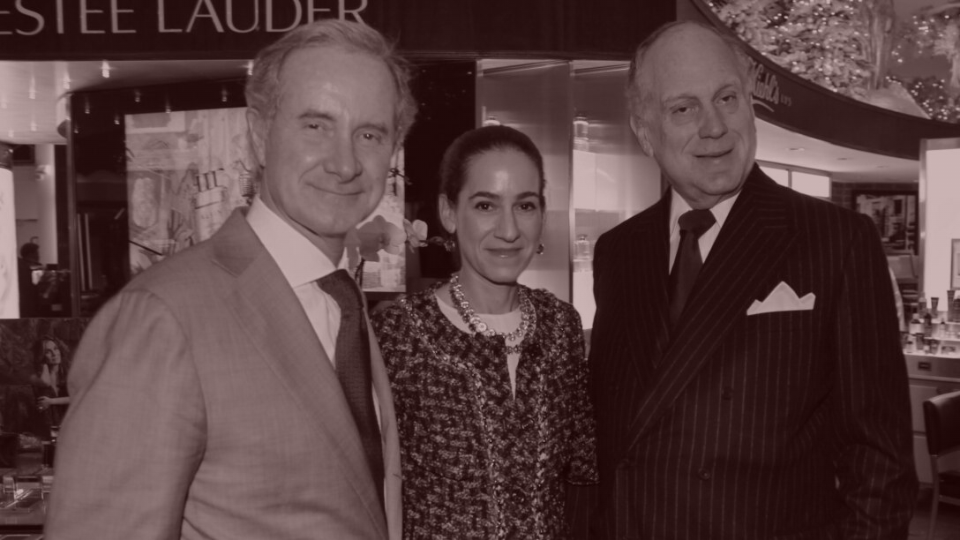 American Beauty
On the past, present, and uncertain future of Estée Lauder.
On Wednesday, Estée Lauder Companies reported first-quarter earnings that fell short of investor expectations, with sales down 10 percent to $3.5 billion, triggering the stock to drop more than 24 percent. In December 2021, ELC was trading at $370 per share. Today, it's around $113 per share, and some insiders speculate that it could fall to as far as $70.

During the past two years, Estée has blamed the macro environment for its troubles—in particular, the slower-than-expected return of Chinese consumers. The problem with that thesis, however, is that many of Estée's competitors are thriving. While L'Oreal is challenged by China, too, with sales down 15 percent in the region in the last quarter, its overall numbers are up, and in line with investor expectations.

For generations, Leonard Lauder was the chief architect behind the growth, and eventual global domination, of his mother's namesake company. He joined the business in 1958, launched Clinique in 1967, and the rest is really history. In the 1990s, when he was C.E.O., the company went public, although the family initially kept a nearly 98 percent controlling stake in the business. (As of 2021, they owned about 38 percent of common stock, and control 86 percent of voting power, typical of dual-class family structures.)

The family floated shares on the public market in part to help pay off debt associated with acquiring M.A.C., Bobbi Brown, and La Mer—two makeup-artist driven brands and a luxury skincare line that Leonard saw as an investment in the future. In 1997, they bought modern haircare brand Aveda; in 1999, British niche fragrance line Jo Malone; in 2000, Bumble & Bumble. By then, Leonard was an active chairman, serving as a mentor to many employees, including long-standing executive John Demsey, who would go on to help broker the trailblazing deal with Tom Ford in the mid-aughts.

Like many family-run businesses, a generational succession plan wasn't smooth sailing. Leonard's brother Ronald, although 11 years younger, stopped working in the business in the early 1980s and went into politics (most recently making headlines for pouring millions into conservative campaigns and causes in New York). His son Gary became a venture capitalist in Silicon Valley. Then there was his other son, William, who was trained for the C.E.O. role under Fred Langhammer, a tough German executive who served as a sort of bridge between their tenures. But as is often the case, William wasn't long for the C.E.O. chair, and in 2009, the company hired consumer packaged goods expert Fabrizio Freda, a 27-year veteran of Procter & Gamble, where he was last president of the Global Snacks division.

Freda was good for Estée's bottom line. He cleaned up the operations, the supply chain, and human resources, and he professionalized the company, taking it from $7.3 billion in sales in 2009 to $14.9 billion in 2019. He also had the foresight to figure out China earlier than many of his competitors.
A MESSAGE FROM Jaeger-LeCoultre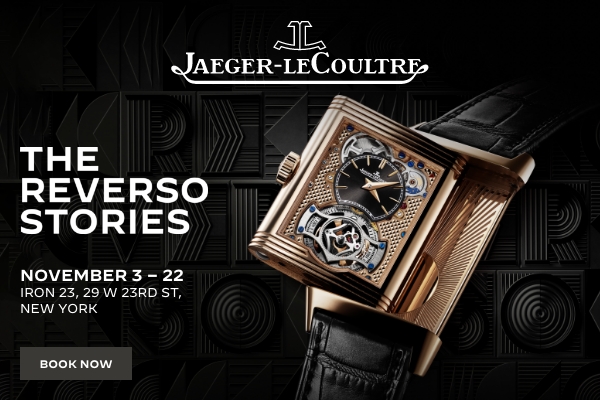 This November, Jaeger-LeCoultre invites visitors to discover the world of Reverso through a richly immersive exhibition set in the heart of New York City.

Located at IRON 23, the exhibition will run from November 3 to November 22, 2023. A fascinating retrospective that leads visitors through nine decades of timeless modernity, 'Reverso Stories' reveals the craftsmanship, innovation and design behind the celebrated timepiece and also explores the wider creative and cultural universe surrounding it.

The exhibit is open to the public and is free of charge. Book your tour and discovery workshop now.

Globalization & Its Discontents
As in fashion, consolidation had become the name of the game as the beauty business globalized in the late 1990s and 2000s. And like LVMH and Kering, Estée had few competitors in the race to snap up good brands. Yet unlike its European beauty counterparts Puig and L'Oreal, Estée was less interested in dusting off old fragrances brands. Instead, the M&A team sought newness. In the 2010s, the group acquired Smashbox, Le Labo, Becca Cosmetics, Rodin Olio Lusso, Editions de Parfums Frédéric Malle, and By Kilian, with some outcomes more successful than others. The hyped Rodin brand, known for its face oil, ended up shutting down, as did Becca. Deciem, a group of six brands acquired amid a strange set of circumstances including the apparent suicide of its founder, ended up being a win thanks to the massive success of The Ordinary, an ultra-affordble skincare line.

Alas, there were more misses than hits, and missed opportunities, too. Not only did the group lose out to L'Oreal on the deal to develop Prada makeup, but they also passed on Charlotte Tilbury, which was acquired in 2020 by Puig. Instead, a deal with Balmain, owned by the Qatari investment fund Mayhoola, was brokered but has yet to launch. And last year, the company was practically forced to commit to buying Tom Ford from its namesake, who was shopping around the company to the likes of Kering. Ford's beauty business, which was built in tandem with Estée through a licensing agreement, represented too much top-line revenue—and too much of the company's luxury beauty sales—to let it go.

Meanwhile, Freda became vulnerable to criticism that the group was making the wrong bets on new things, while also doing a poor job of managing the brands in its heritage portfolio. As one former executive put it, [L'Oreal-owned] Lancome, Estée Lauder, and Clinique once represented something like 70 percent of the market share in their category. Today, they're probably not even 20 percent. Some of that has to do with the company's long-held reluctance to work with Sephora—they're there now, but it took longer than it should—and an over-reliance on department stores. Some of that is simply a matter of it being a more crowded market.

These days, Estée Lauder has a portfolio of pretty-good brands, 80-90 percent of which are out of step with everything else that's happening in the world. Le Labo, once the leader in the indie-fragrance boom, has receded into the background—at least when it comes to organic conversation—as Byredo, acquired by Puig in 2022, became the de facto fragrance brand for the fashion set. Bobbi Brown, the makeup artist who championed the natural look in the 1990s, left Estée Lauder and her namesake brand in the mid-2010s and launched Jones Road, a modern riff on her previous idea. It became a megahit.

Whose fault is it that many of Estée Lauder's brands don't feel relevant anymore? Demsey, famously ousted after a social media incident last year, was best known as the keeper of the culture, despite not being a part of the Lauder family. But long before his departure, he had become increasingly frustrated by senior management, from the way they managed creative directors to acquisitions. One wonders if part of the challenge was that the Lauders, like the Newhouses in publishing, had become so rich that their relationship with the family heirloom changed. During the good times, Freda had made the already-rich Lauders much, much richer than they were before. In 2020, the family was worth $40 billion, according to Forbes.
Of course, their net worth has shrunk significantly as the share price has fallen. But even if they wanted to fire Freda, which I'm not sure they do, who would take his place? Leonard Lauder, who is now 90, stepped down from the company's board this year, and was replaced by Gary. William is still around, and on the board. So is Ronald. But is there a Lauder who could step up and help the company invest for the future the way Leonard so successfully did?

Aerin Lauder, the most public-facing of the clan, who launched her own lifestyle brand under the group's umbrella in 2012, has proven she has some taste (she sells a great $300 picture frame), but isn't convincing in a senior leadership role. The only next-generation Lauder with executive chops is Ronald's other daughter, Jane, mentioned to me by people who work at the company as the obvious "next C.E.O." But while she's credited for a turnaround at Clinique, not everyone is convinced that she has what it takes. (Some of that is surely petty jealousy, some of that is probably valid.)

What if the stock really does go to $70, and an activist investor like Nelson Peltz, who was poking around earlier this year, decides to cause trouble? A take-private is the most likely scenario, but who could afford that, and who would want it? The rumor that LVMH might be interested feels pretty far-fetched, given that the group does not buy portfolios, it buys brands, and it (still) has its hands full in the U.S. with Tiffany. However, there are strategic groups who would benefit from owning Estée's expertise, especially on the supply chain, like Kering or Richemont, which are both wading further into beauty.

The Lauders' voting control means that the family doesn't need to listen to anyone, and they probably won't while Estée's children are still in the picture.
"All of this is SO GOOD save for the kinda snide note on Glamour. They're doing SUCH INCREDIBLE service work on passing paid leave. I know they are no Vogue, but honestly they are turning out really earnest, well-intentioned reporting and activism that's got balls—and maybe actually going to get us somewhere, if there's anywhere to ever go." —A fair and just writer

"What's the deal with the Glamour hate?" —A Condé person making a pretty good point
You know what would be good? A combined subscription for Vogue and Vogue Business. Not that anyone asked me. [Vogue Runway]

Maybe they should sell Vogue Business to Jay Penske? [Artnews]

Do you want me to write about Tory Burch reportedly hiring Morgan Stanley to explore a possible I.P.O. or sale? [WWD]

Miu Miu once again punches above its weight. [Bloomberg]

Interesting for people interested in new business models for media. [Twitter]

Ashley Mayer, the former head of comms for Glossier, wrote an essay about Marisa Meltzer's depiction of Emily Weiss in her best-selling book Glossy. Ashley (who I've known longer than I've known Marisa) makes some good, fair points. I will say, though, the quote about Emily from the book that she highlights may not be nice, but it's absolutely true. [Medium]

Worth reading this piece about how businesses are struggling with messaging over the Israel-Hamas war. A friend and corporate strategist who advises big companies on a daily basis recommended it. [Financial Times]

And finally… I guess I'm not invited to the Women of the Year Awards at Jazz at Lincoln Center next week!
Until Monday,
Lauren
FOUR STORIES WE'RE TALKING ABOUT

Need help? Review our FAQs
page or contact
us for assistance. For brand partnerships, email ads@puck.news.
You received this email because you signed up to receive emails from Puck, or as part of your Puck account associated with . To stop receiving this newsletter and/or manage all your email preferences, click here.
Puck is published by Heat Media LLC. 227 W 17th St New York, NY 10011.