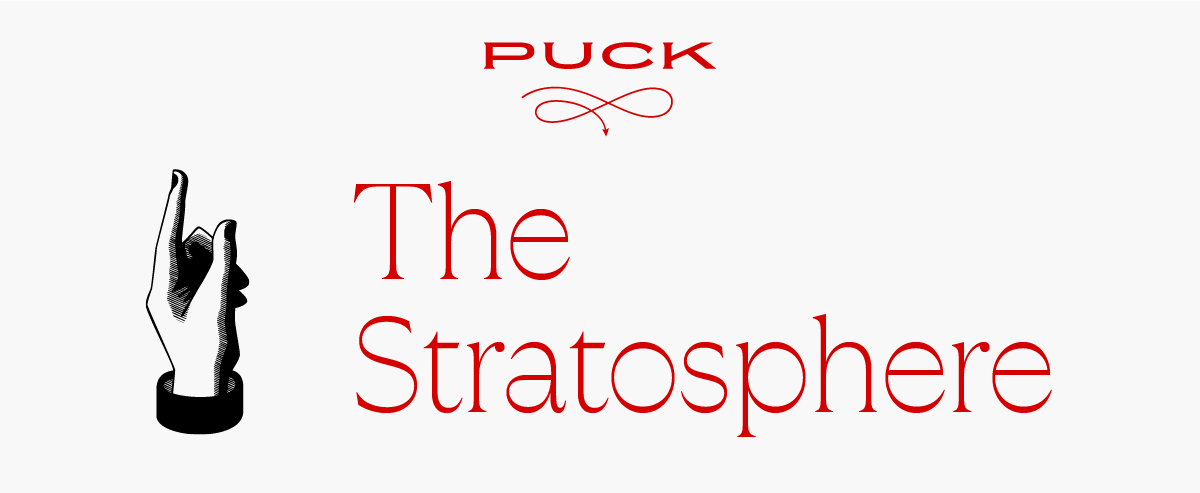 Happy Wednesday, and welcome back to The Stratosphere, a day late on account of the midterms. Today, I've got the full, untold backstory of Peter Thiel's maneuvering in the Arizona and Ohio races and the $20 million donation that wasn't. Friends can sign up for this email here.
Before I get to all that however, I've received a ton of questions over the last 24 hours about what the hell is going to happen to Sam Bankman-Fried, the FTX founder, after he seemed to strike a last-minute deal to unload his whole business in a whirlwind fire sale to crypto rival Binance, a deal that as of this writing is falling apart. S.B.F., after all, has been an absolute obsession of the fundraising class, the media, and the ideas circuit, and his meteoric rise has been a big story here at Puck.
I don't pretend to be an expert on FTX, which was apparently overleveraged and had to rapidly sell off its holdings in FTT, a token used to trade on its platform, in a sudden Lehman-esque collapse. But I do have some expertise regarding the massive amounts of money Bankman-Fried was dedicating toward Democratic politics and big-ticket philanthropy. Now, it appears that the crypto J.P. Morgan of our time has gone bust, and his entire effective-altruist, arguably politically-naive, lavishly-funded civic projects are imperiled too.
Is all of his non-FTX work toast? It depends in part on the extent of his own culpability in the current mess—most of the company's legal and compliance staff have reportedly quit—and where the bottom truly is. Is he just a bad business leader, or is this a Theranos-like tale of a C.E.O. who misled his customers, industry and investors? Is he still worth billions, just less of them, or is he essentially broke? Bloomberg pegs his new net worth at $1 billion or less; just a few months ago, S.B.F. was talking about spending that amount on the 2024 election cycle alone.
Here are five questions we'll be asking about S.B.F. going forward:
What happens to his philanthropy, primarily at the FTX Future Fund, the lavishly-funded foundation he set up last year to focus on E.A. causes? Does S.B.F. still have the cash to be a media investor? His team had been investigating and making many media investments, most prominently in Semafor.
Does S.B.F. continue to be a major donor in the 2024 election? He was never going to spend $1 billion on it, really—he said it was a "dumb" comment, duh—but he was clearly gearing up to be a much-needed major political spender, especially in Democratic primaries. The same goes for many other FTX executives, such as Ryan Salame, who was the conservative counterpart to S.B.F. and similarly had his net worth tied up with FTX's balance sheet.
Will S.B.F. continue to have any heft in Washington policy debates? The answer seems obviously to be "no" when it comes to crypto, but will anyone in Washington listen to him on anything else? Does his lobbying group, Guarding Against Pandemics, still have any juice whatsoever? Will S.B.F. and his brother Gabe still get meetings in the Biden White House? Does he still get invited to congressional retreats, or is he hauled before a congressional committee?
Related to all of this, what happens to the many, many people that S.B.F. has hired to help execute his charitable giving? He has a sprawling network of consultants—they'll eat just fine, I know, but is the gravy train over? Many hustlers have tried to broker intros to S.B.F.'s orbit. Will those people still have power?
More broadly, what does this mean for effective altruism? S.B.F. and mega-donor Dustin Moskovitz, the Facebook founder who is also much poorer than he was a few months ago, were the two biggest donors in the E.A. space. Have we hit peak E.A., or is this just a speed bump?

Now, maybe when the dust settles here, S.B.F. could still somehow have several hundred million left over, enough to execute some political or philanthropic plays and begin to rebuild his legacy at the age of 30. But he could also find himself mired in years of federal investigations and legal trouble, making him just too damn toxic, and too distracted, to pursue any more, shall we say, extracurriculars.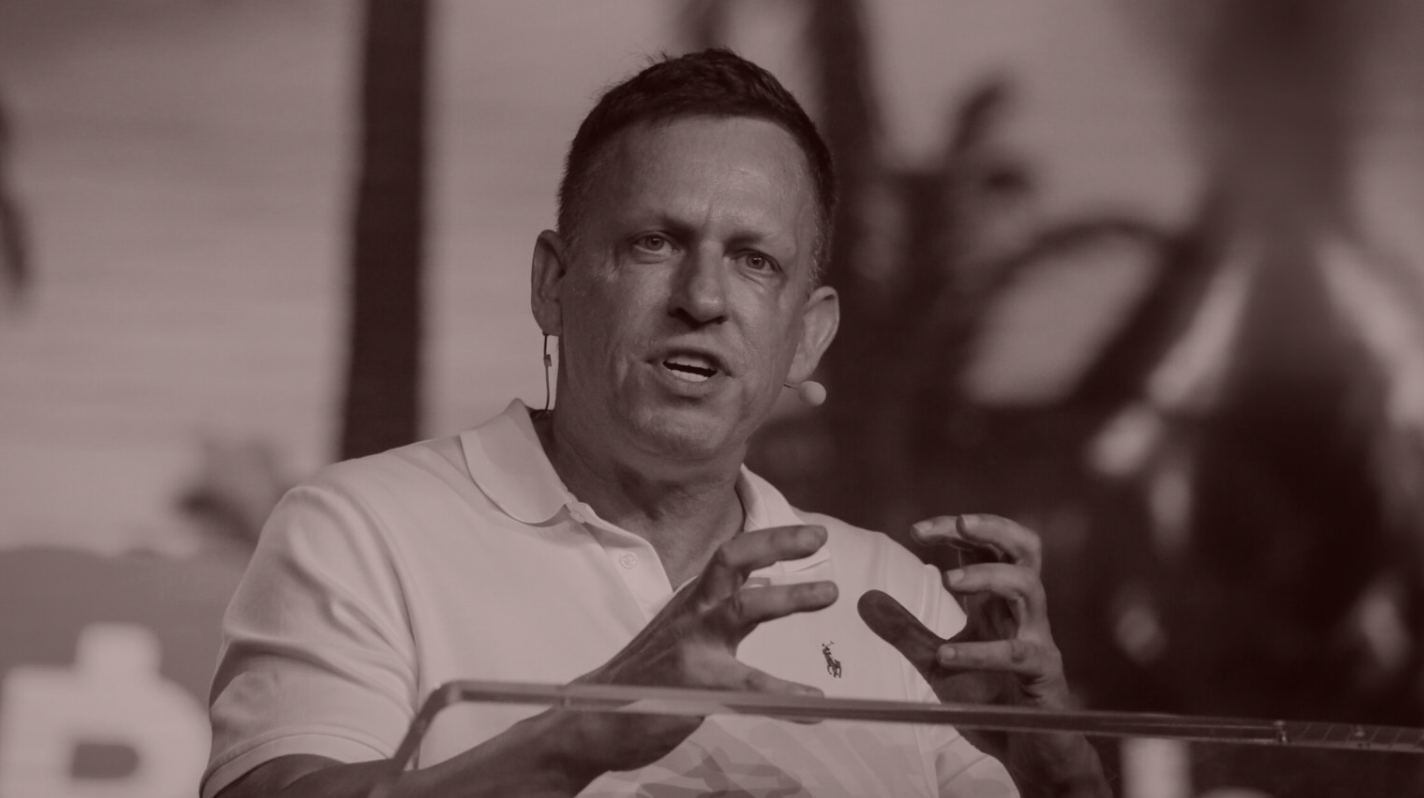 The Achilles Thiel
As Peter Thiel poured $33 million behind his acolytes J.D. Vance and Blake Masters, Republican power brokers fantasized that they had found their heir to Sheldon Adelson or the Koch Brothers. The truth, it turns out, is quite different.
It was just before Labor Day, and Senate hopeful Blake Masters had spent much of the summer getting absolutely shellacked with negative advertising in Arizona. Thousands of miles away, his financial patron Peter Thiel was enjoying a late summer tour of Europe and planning a decadent party to celebrate the 20th anniversary of PayPal's I.P.O., the liquidity event that helped introduce a plethora of future tech patrons (Elon Musk, Reid Hoffman, David Sacks, et al.) into the economic stratosphere. But Thiel's team, based out of his family office in Los Angeles, was nevertheless hard at work, vetting a proposal to drop another $20 million on Masters and J.D. Vance, a fellow Thiel protégé, to boost their struggling Senate campaigns. It would have been a monumental investment, and one that would have transformed the G.O.P. advertising landscape all across the country. But it never happened.

The pitch, formulated by a trusted, well-regarded Thiel-backed operative named Luke Thompson, was to put $20 million into a nonprofit that would then disburse about $4 million to a pro-Vance super PAC, $4 million to a pro-Masters super PAC, and split most of the remainder on "issue ads" boosting the two candidates in the states. Part of the strategy was to preserve Thiel's anonymity—the provenance of the nonprofit's money wouldn't be disclosed, and the nonprofit could run the issue ads as long as they aired before mid-September. But by late August, Thiel's team ultimately passed—and the proposal, which hasn't previously been reported, fell apart.

It may have been a fateful decision: While Vance won his seat in Ohio, where he was always the favorite over Democrat Tim Ryan, Masters appears unlikely to win in Arizona, trailing incumbent Mark Kelly by 5 points as of Wednesday afternoon. Thiel had intervened early and emphatically in both G.O.P. Senate primary races, where he invested some $30 million total to elect Vance and Masters, both former employees of his venture capital empire. In the general election, however, Thiel retreated financially, mostly resisting entreaties to top off their campaigns. While he continued to stump for them at fundraisers in Miami and L.A.., he grew frustrated with the demands of Republican leadership, and Mitch McConnell in particular, that he pull them across the finish line.

Thiel's indecision in the midterm elections, and his political contradictions more broadly, have been endlessly scrutinized in the media and in Washington, with both Democrats and Republicans eager to exaggerate his involvement and shoehorn him as a bogeyman, a savior, or both. In truth, as I've reported, Thiel's interest in funding candidates has always been overstated, bound to disappoint partisans on both sides who are looking for a new George Soros.

On election night, Thiel planned a watch party in Los Angeles as midterm ballots came in. But the mixed results introduce new questions about Thiel's ambitions in this new era. After all, as one of his friends recently told me, Thiel has always displayed contradictory impulses regarding his role as a G.O.P. kingmaker. The backstory of his interventions in Arizona and Ohio captures that ambiguity, as well as a few clues as to what he'll do next.
The fact that Thiel backed two Senate candidates in the same year has been widely portrayed as a nascent power play, an attempt to flex in a post-Adelson G.O.P. But the truth is that it was very much an accident. Both Masters and Vance had considered higher office in previous cycles, and both had discussed the matter with Thiel at the time. Vance ultimately passed on running for the Senate in 2018; Masters considered challenging Martha McSally in the 2020 G.O.P. primary, but decided to wait a cycle. In the lead-up to 2022, Thiel encouraged both to run.

But Thiel made a conscious decision at the beginning of the election cycle that is unusual, and telling, for a major political donor in the post-Citizens United era. Despite seeding each of their super PACs with $10 million, he decided shortly thereafter to cut off direct contact with the PACs' leadership for the entire primary campaign and almost entirely for the general. "To call it unusual is beyond understatement," said a person involved in the operation. Thiel was assuming the posture of an investor seeding a company and watching its performance before deciding to come in again for the Series B. But there also may have been more prosaic concerns. Thiel has been described to me over the course of the midterms as borderline "super paranoid" about campaign-finance violations, and while he legally could talk with the heads of his Arizona and Ohio groups—Chris Buskirk and Luke Thompson, respectively—he tried not to out of an abundance of caution.

Instead, he decided to work directly with the campaigns, on the other side of the so-called "firewall." During the primary, Thiel talked with Masters once or twice a week, the candidate has said. He also hosted some two-dozen hard-dollar fundraising receptions for Masters' campaign—noticeably more than he did for Vance—in places ranging from Virginia to Los Angeles to Miami to Mar-a-Lago to the Dallas home of Thiel friend Adam Ross and, most recently, Arizona. Thiel was a campaign-finance innovator, too, selling off tickets to intimate dinners (featuring himself, naturally) for $5,800 a pop—a strategy that Vance later emulated. Masters even turned the startup handbook he wrote with Thiel, Zero to One, into an NFT to raise money.

Masters and Vance, after all, understood that Thiel wasn't a typical patron like Bernie Marcus or Foster Freiss, but a bonafide celebrity whose cult following and brand equity could be leveraged into a cash gusher. Multiple fundraiser invites offered donors the chance to "Meet Blake Masters and Peter Thiel," as one read. Indeed, when Thiel headlined the annual Club for Growth retreat in Palm Beach, where his goal was to raise awareness about Masters, many donors were more interested in learning more about Thiel. One donor there recalled that Thiel got asked a question not about Masters, but about his 2013 litigation saga with Gawker.

And while the initial $10 million that Thiel deposited gave Masters and Vance some instant credibility in Arizona and Ohio, those checks ended up looking quaint. Both Masters and Vance faced self-funding candidates who spent more than $10 million each. In expensive states—a whopping $70 million was spent on ads in the Ohio primary—the money only went so far. Toward the end of each of the primaries, Thiel followed up with identical $3.5 million and $1.5 million tranches of financing, making for a total of $15 million to each candidate. The similar structures and check increments struck several people involved as a "copy-paste" job. But Thiel got no pitches or updates on the capital allocation, nor was he pitched on the extra money. It just showed up.

Perhaps more important than Thiel's money were the endorsements he helped secure from Donald Trump. Early on, Thiel brokered a meeting with Vance and Trump at Mar-a-Lago, meant to clear the air after Vance's now well-publicized history of anti-Trump remarks. Thiel also savvily enlisted the help of his friend Johnny McEntee, a former Trump administration aide, to facilitate the former president's blessing. Masters had an easier path to winning the Trump endorsement, but those in Thiel's orbit believe that neither candidate would have won Trump's backing, and therefore their primary elections, without Thiel's help.
The primaries, of course, were only the beginning. In April, when Vance was on the cusp of winning the G.O.P. nomination, I've reported, McConnell's team reached out to Thiel's people to see if he would consider making a donation of up to $20 million to the Senate Leadership Fund (S.L.F.), money that would be earmarked to help Vance (and Masters, if he also won his nomination that summer). Thiel's team declined, in part because they thought McConnell's team came across as heavy-handed and overly aggressive. McConnell's team was shocked.

Twenty million dollars, the McConnell team supposed, would not have been a significant sum for Thiel, a multi-billionaire. But Thiel did not like feeling levered. That initial spat, of course, kicked off a summer in which much of the G.O.P. financial establishment was left scrambling to figure out the best way to entice the mercurial donor back into the fold. Again, this posture fundamentally misunderstood Thiel's disposition toward Republican politics—front-running a fantasy that he was an Adelson successor over the reality that he was supporting his acolytes. Thiel, for his part, was firmly of the opinion that it was the job of McConnell, and of his S.L.F., to support Republican Senate nominees.

Meanwhile, S.L.F. internal polling showed that Masters was much less competitive than Thiel considered him to be, and did not see him as the Republican Majority's 51st seat. "Doesn't have a shot," a person familiar with Team McConnell's thinking told me in September. The operatives behind S.L.F. also took umbrage at Thiel's assumption that they just had money lying around.

Around this same time, Thompson, who led the Ohio super PAC and cleverly communicated with the Thiel team through a secret Medium page, developed a similar pitch for more of Thiel's money, which was papered to Thiel aides in August. The $20 million proposal would've funded about $10 million worth of ads in each state, without Thiel's name in the headlines. This set-up, according to people familiar with the pitch, would have allowed Thiel to preserve his balanced approach with his two protégés and also preserve some anonymity in the race, lest the Democratic establishment continue to blast Masters and Vance as Thiel stooges. If Thiel had agreed, it's likely that S.L.F. would not have needed to eventually spend a staggering $30 million of its own money on Ohio, a decision they brutally called an "unexpected expense" in public. But Thiel ultimately passed on the new entity—he was being inundated with pitches around this time trying to entice him, and he wasn't looking to give any more money to anyone.

It's not as if Thiel was disengaged on the mechanics of campaign-finance: one person told me he would occasionally call Republican consultants with detailed questions about presidential versus midterm electorates, or the size of various media markets, et cetera. He would also frequently ask friends how they thought the two candidates were faring. He just wasn't overly concerned about any of it. "I think he was always optimistic," said another person who talked with Thiel over the course of the campaign, describing him as "pleasantly, calmly supportive." At dinner parties all throughout the cycle, Thiel told friends that he thought both Masters and Vance would win their primaries and the general election, according to attendees, although I'm told he grew a little more nervous in recent weeks about Masters.
During the McConnell imbroglio, some G.O.P. elites and top donors, hoping to open a backchannel to Thiel, reached out to his friends, asking why he was not spending more money on Masters' behalf, according to the Thiel pal who got the calls. Eventually, Thiel relented. In a last-ditch effort last month, he offered to donate $5 million if S.L.F. could find another $5 million to spend in Arizona to match him. But that effort failed when Steven Law, the head of S.L.F., told him that it couldn't wrangle up the money.

Thiel allies were suspicious that S.L.F. did not look particularly hard for the requested $5 million match. After all, less than three days passed between Thiel's offer and Law replying that he'd had no luck. Sources familiar with the effort remain divided about the extent of the S.L.F. outreach: One person argued that it was relatively uninspired; another argued that Law made a "clear, analytical, data-based case" that Masters would be boosted by Kari Lake's strength at the top of the ticket and the G.O.P.'s inroads with Hispanic voters, but that donors were exhausted by that point in the cycle.

Thiel, meanwhile, was privately doing his own best impression of Steven Law. Throughout the summer, after both candidates won their primaries, and into the fall, as the PAC money dried up, Thiel made numerous private entreaties to major G.O.P. donors, including those with more establishment backing, or their hired donor-advisers, to convince them to donate to the Masters and Vance super PACs, I am told. (He did the same during the primary, roping in Silicon Valley allies like Sacks.) Some of the people who ultimately donated to the Masters super PAC this fall did so following a Thiel pitch.

But Masters could only do so much to mend the fences. When Tucker Carlson's camera crew captured Trump calling Masters to ask about Thiel's involvement, Masters vaguely gestured to the idea that P.T. was doing more for him behind the scenes. When a Masters supporter told him this summer amid the back-and-forth with McConnell that he should effectively go tell the Minority Leader to pound sand, Masters told the friend politely that no, he was going to keep trying to go for the McConnell money. Masters eventually traveled to Washington for two fundraisers alongside him. It was only in late September, when S.L.F. announced they had cut their Arizona ad reservations for October, and that all hope was lost.

Other groups, like the Thiel-backed Club for Growth, eventually backed Masters with millions of dollars in a surge of late spending. That was in part due to Thiel, who I'm told spoke to Club leadership last month by phone and encouraged them to spend on Masters' behalf. But through the closing weeks of the race, some Masters allies were increasingly desperate for more cash from non-Thiel sources. Thiel ended up donating $2.5 million to the Masters super PAC in October, but Republicans would still end up being badly outspent in the state. Some G.O.P. operatives, when talking privately with Masters about the funding situation, adopted a tone of pity, telling him that it was almost as if Thiel had been brought to the gates of the Promised Land, but not allowed to enter.
Election Day in Arizona always promised to reduce to a binary the question of whether Thiel was a cheapskate and a genius, a fool for not doubling down on a successful bet, or something in between. With Vance headed for the Senate and Masters looking likely to fall a few points short, Thiel is slated to go one for two, spending $32.5 million to elect a Senator and a nominee—not a bad R.O.I. But given how close Masters ended up making the race, there have been recriminations aplenty. Shouldn't Thiel have spent more in the general? What about McConnell?

The bigger question, likely to come into focus over the next few weeks, is how involved Thiel will get for Trump in 2024 and beyond. Thiel dines and texts regularly with many conservative activists, but he is not uniformly interested in G.O.P. campaigns. Earlier this year, for instance, Thiel expressed some initial curiosity in conservative activist Michael Shellenberger, who was waging a longshot gubernatorial campaign in California, canvassing friends and associates about whether he should get involved in the race. At one point, Shellenberger even flew down to Orange County to meet with Thiel directly, sources tell me, where Shellenberger personally petitioned him. But Thiel ended up declining to make a donation. (Shellenberger, who ran as an independent, ultimately finished in the primary as a distant third.)

Friends describe Thiel as of two minds when it comes to G.O.P. campaigns, and whether his contributions actually make a difference. "He makes periodic claims at random dinner parties or whatever that he's just totally over politics, and thinks the whole thing is dumb and then six months later he can't stay out of it," remarked one. And Thiel is known to be indecisive, too. That is in part due to the fissures in his inner circle: Thiel has some friends, such as Ann Coulter and Ric Grenell, who have encouraged him to remain active in politics. He also keeps a number of Trump administration aides, such as McEntee and James Bacon, in his orbit or on his payroll. But there are other Thiel friends who have encouraged him to not overinvest himself in G.O.P. politics.

But it is Thiel's own iconoclastic P.O.V. that matters most. "With these other guys, I've met their sidekick; I've never met a sidekick with Peter," remarked one major G.O.P. donor. And Thiel has provided few clues to his thinking regarding 2024, now that the midterms are behind him. He has spent time with Ron DeSantis privately in recent years, but he also has remained in Trump's broader orbit. On several occasions, however, and as recently as the last few weeks, Thiel has reiterated privately that he is not interested in becoming a major player in G.O.P. big-money politics, sources tell me. When a friend spoke with Thiel at an event in the spring and noted to him that he seemed to be getting more involved in politics, he rejected the premise and shot back: "Don't believe everything you read."
FOUR STORIES WE'RE TALKING ABOUT
Elon's MBA Test
Teddy and Bill evaluate whether Musk can change Twitter's business model mid-flight.
TEDDY SCHLEIFER & BILL COHAN

Russia's Kim K
The curious case of Ksenia Sobchak illustrates a profound truth about modern Russia.
JULIA IOFFE

Hocus Pocus Locus
'Hocus Pocus 2' is the quintessential title for understanding modern Hollywood's identity crisis.
JULIA ALEXANDER

Need help? Review our FAQs page or contact us for assistance. For brand partnerships, email ads@puck.news.
Puck is published by Heat Media LLC. 227 W 17th St New York, NY 10011.