Happy Monday, I'm Eriq Gardner.
Welcome back to The Rainmaker, my private newsletter focused on the legal maneuvering inside Hollywood, Silicon Valley, Washington, and Wall Street.
This week, I take a look at how Fox News is playing defense in those blockbuster libel suits over the 2020 election, and share my view of how it's likely to end. Plus: Steve Wynn's Chinese connections, Alan Dershowitz's cancellation, and some high-volume Jimi Hendrix.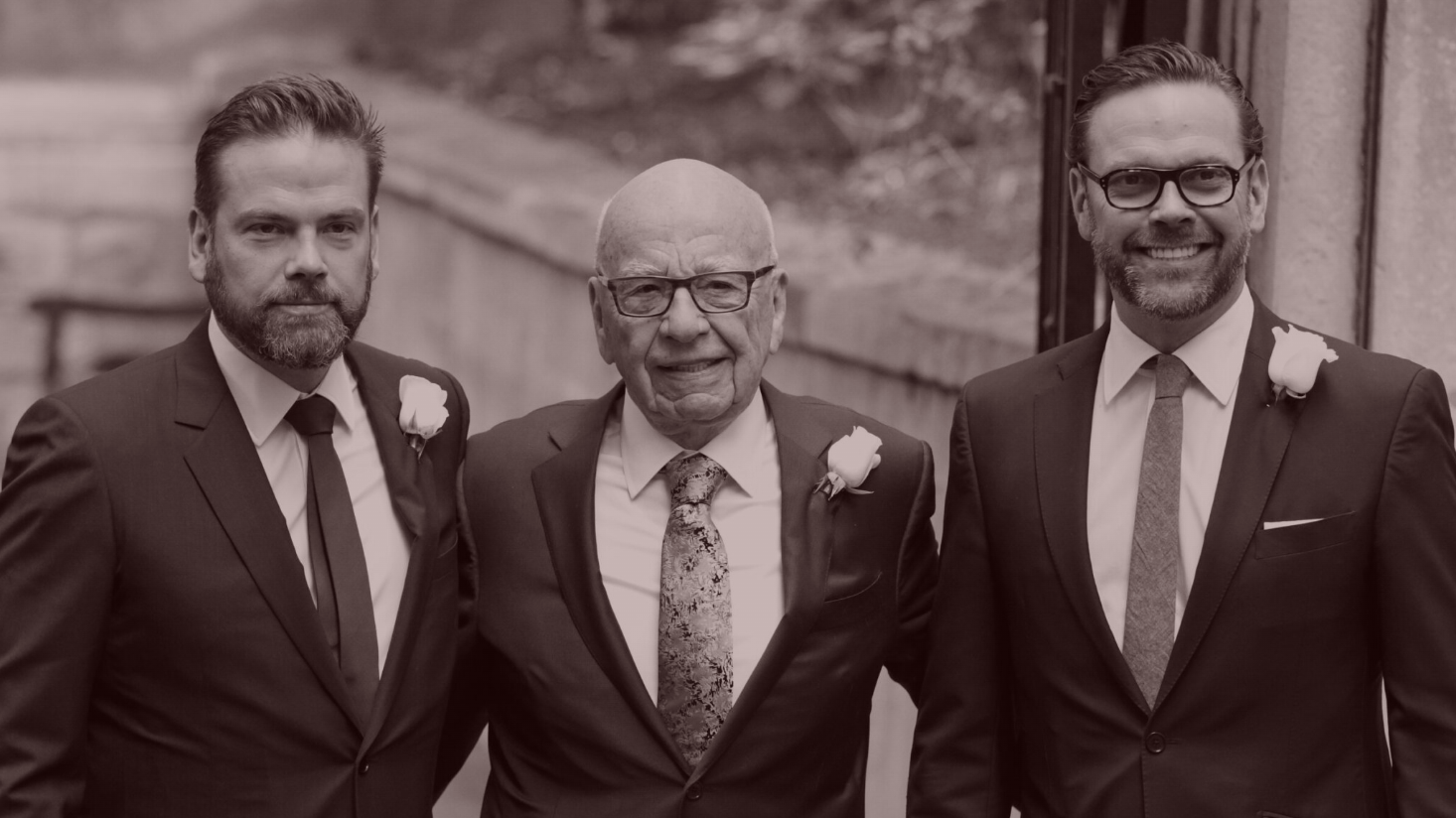 Inside Lachlan & Rupert's Defamation Endgame
A pair of historic libel suits from Dominion and Smartmatic could open the door to billions of dollars in damages. But the smartest legal minds on both sides of the case perceive an exit strategy for the Murdochs—one in which Fox Corp avoids paying anything at all.
"Just how big a deal are these Fox News cases, really?" That's a question I'm being asked a lot these days, as the Dominion Voting libel suit, along with a similar case by Smartmatic, prepares to go to trial. The two voting machine companies are, after all, seeking billions of dollars in damages over their claims that Fox's lies about the 2020 election destroyed their businesses. That's a sizable chunk of change, even for the Murdoch family. I have my own theory about how this all ends, of course. But let's start with the current state of play, and the latest twists, in what could become the biggest libel case against a media company in American history.

The first thing to understand about these libel suits is how invasive they are for Fox News. The network has already turned over minute-by-minute ratings charts, emails about ratings, MyPillow advertising revenue, most communications with the White House, internal documents that include mentions of both "Trump" and "election," and so forth. But that's not good enough, say Dominion's lawyers, who are demanding to see Sean Hannity's texts. They are also wondering why, after providing nearly a half million documents about their company, that Fox has only offered thousands of their own. A discovery referee agreed, and pushed Fox to keep digging. Meanwhile, the potential witness list is getting personal: James Murdoch was recently served a subpoena for documents and a deposition next month. Dominion wants to see communications between him and his father; between him and his brother Lachlan Murdoch; and anything that precipitated his decision two years ago to leave the company's board...
FOUR STORIES WE'RE TALKING ABOUT
The Dead Cat Bounce
Notes on the Elon-Twitter suit and recession anticipation.
WILLIAM D. COHAN

The Tao of Ari's Abs
Notes on the famous yacht-hosing photo, Apple vs. Amazon, and the Chris Licht narrative shift.
DYLAN BYERS

DeSantis's Aches
A conversation encircling the G.O.P.'s would-be Obama, post-Gillibrand New York, and more.
TARA PALMERI & TEDDY SCHLEIFER
You received this message because you signed up to receive emails from Puck

Was this email forwarded to you?

Sign up for Puck here

Sent to


Unsubscribe

Interested in exploring our newsletter offerings?

Manage your preferences

Puck is published by Heat Media LLC

227 W 17th St

New York, NY 10011

For support, just reply to this e-mail

For brand partnerships, email ads@puck.news