Happy Monday, I'm Eriq Gardner.
Welcome back to The Rainmaker, my private newsletter focused on the legal maneuvering inside Hollywood, Silicon Valley, Washington, and Wall Street.
This week, I examine a power play that actors are making in Hollywood. Plus: Washington Post reporters rebel against the company's back-to-the-office policy, Disney puts a franchise it rescued from copyright termination on Hulu, and Phil Mickelson and Elon Musk take new legal actions.
But first…
The N.F.L's Brand of Justice
The National Football League preseason started off with a bang this past week, and I'm not talking about Raiders-Jaguars in the annual Hall of Fame game. Roger Goodell's justice system doled out a 6-game suspension to Browns quarterback Deshaun Watson for alleged sexual misconduct and, separately, stripped draft picks, levied a $1.5 million fine, and suspended Miami Dolphins owner Stephen Ross through Oct. 17 (coincidentally or not, 6 games) for violating league policies relating to the integrity of the game. The N.F.L. is now appealing Watson's suspension—to itself. What I find particularly interesting is how the league attempts to regulate bad behavior while also trying to shield its secrets. As I wrote earlier this year, if the N.F.L. has a weakness, it's being so image conscious.

The N.F.L.'s collective bargaining agreement with players allows for investigations over conduct detrimental to the league, but as the Second Circuit Court of Appeals noted a few years back in the infamous "deflategate" controversy, the CBA doesn't require an independent investigation. What's more, Goodell is free to act like judge, jury, and executioner or delegate his authority to someone else. In the Watson case, perhaps thanks to frequent criticisms about being too conflicted to mete out fair justice, even if courts would likely uphold his decision-making (again, see Deflategate), Goodell deferred to an arbitrator. Watson's punishment was decided by Sue L. Robinson, a former federal judge who Goodell tapped to adjudicate the dispute, and an appeal is now headed to former New Jersey A.G. Peter Harvey, who Goodell also picked.

The N.F.L. reportedly thinks Robinson's punishment for how Watson behaved around massage therapists was too light, and so now it's going another round with the star quarterback. Doing so won't be without a price, though. If Harvey comes down with a significantly harsher penalty, Watson will likely race to court to argue the process reeked of partiality. The league won't necessarily lose here, but as we saw during Deflategate, there will likely be hearing transcripts, memos, and evidentiary exhibits thrown into the public record.

What kind of material? Well, for instance, the NFL Players Association questioned whether it would be "fair and consistent" to give Watson a severe punishment for "non-violent sexual conduct" and not do so for team owners who have been accused of worse. We could hear that full argument, and how the league responded, soon enough.

Speaking of team owners, Goodell tapped Mary Jo White, a former chair of the S.E.C., to lead an investigation into, among other things, whether Ross offered his then-head coach Brian Flores financial incentives for losing so as to improve the Dolphins's draft position. But unlike Robinson's decision, White's report was kept private. Instead, the N.F.L. conveyed her broad "findings," which rather conveniently, since the league is in the midst of litigation with Flores, pooh-poohed the Flores accusation of $100,000 for each loss as "not intended or taken to be a serious offer."

How about seeing what White actually wrote, or even peeking at those witness interviews? The fact that White's report was not made public leads me to question the independence of White, who has also been tasked to look into Washington Commanders owner Dan Snyder. I suspect that the N.F.L. intends to claim attorney-client and work product privileges to keep the fruits of her investigation out of the hands of its legal adversaries. It's no sure thing this gambit will work, as the rules for the discoverability of workplace investigations can be complex. On Thursday, the league at least convinced a federal judge to deny Flores's attorneys a "fishing expedition" while a motion for arbitration plays out, but Flores may renew his hunt later, and others (including another suing ex-head coach and U.S. Congress) may be interested in learning the full scope of what White turned up. Goodell better hope he called the proper protection scheme.
—On July 22, The Washington Post provided subscribers with an entire section devoted to the return to the office. One thing not mentioned? Some of the paper's own employees, represented by the NewsGuild, are resisting their own post-pandemic return. Indeed, I've learned from a public records request that the National Labor Relations Board has taken up a charge that the Post violated an alleged duty to engage in a good faith negotiation over its return-to-office mandate. Instead, the publication unilaterally ordered reporters to show up at the office at least three days a week.

In announcing that policy, the paper's human resources officer wrote in a memo, "We believe that spending time in the office with colleagues makes us better as a company," adding that a failure to comply could lead to disciplinary action. But will this survive a N.L.R.B. review? Keep in mind that the NewsGuild won a victory last year when the Biden-era labor agency agreed that NBC News should have negotiated the cancellation of scheduled pay raises at the beginning of the Covid pandemic. The D.C. Circuit Court of Appeals affirmed that decision last month.

—If Warner Bros. Discovery's decision to scrap Batgirl was the week's most notable move by a Hollywood studio, Disney putting the new Predator movie Prey on Hulu deserves runner-up status. My colleague Julia Alexander already marveled at the strategy to skip a theatrical run and navigate Fox's old output deal with HBO. (Remember that Disney acquired most of 21st Century Fox in 2018.) Let me add that Predator is special for another reason. This franchise was the subject of a copyright termination by the original 1987 film's scriptwriters, Jim and John Thomas. Until a settlement at the beginning of the year, Disney was in court to hold onto Predator as long as possible. When I originally saw that Prey was being released to Hulu, I thought that perhaps Disney was under some time pressure to get it out ASAP, but after asking around, that doesn't appear to be so. Meaning, Disney will hold onto Predator rights and pay the Thomas brothers for that pleasure. In other words, Hulu just got an extra expensive movie.

—Damn, that Alex Jones defamation trial was some show. By now, pretty much everyone has seen the video of the "Perry Mason moment," where the Infowars host learned his own attorneys had mistakenly (or not) handed over his text messages to the plaintiffs. The trial resulted in a jury award of $4 million in compensatory damages and $45.2 million in punitive damages, and this sets up quite a bit of post-trial fighting. For starters, Texas caps punitive damages at two times economic damages plus $750,000, but an attorney for the plaintiffs says he will now challenge the constitutionality of that limit. Also, given some of the revelations about Infowars finances, I expect we'll be seeing some coming battles aimed at undoing pre-bankruptcy transfers of money.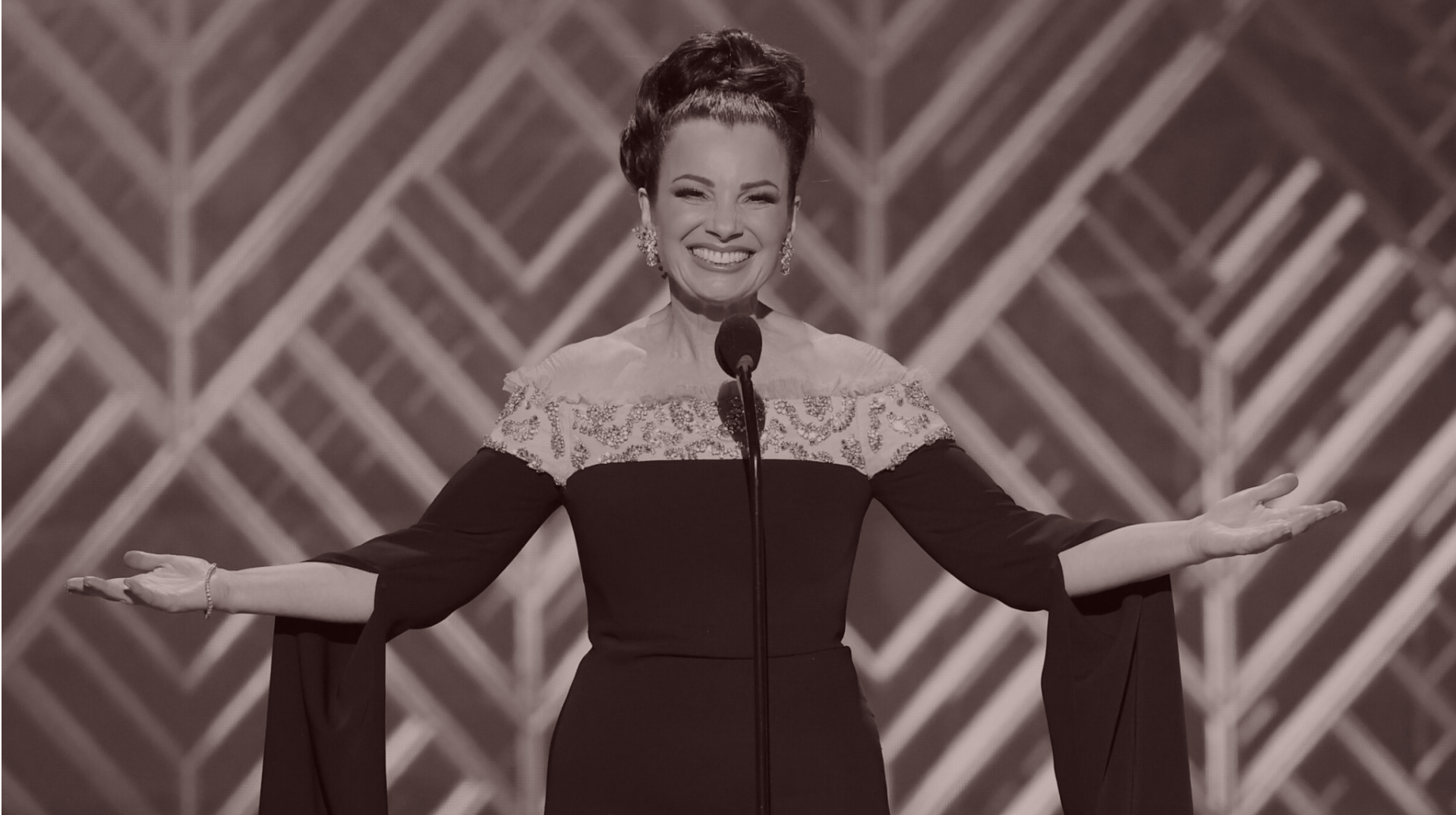 The Netflix-Disney Legal Squeeze
Netflix's furious behind-the-scenes negotiation with Hollywood's biggest union is putting rivals like Disney in a bind: either the studios take a similar deal, or face the wrath of California's left-wing legislature. The outcome could redefine the entertainment calendar—or trigger a massive lawsuit.
Once upon a time in TV land, there were just a handful of networks, and the programming calendar was intently, and inescapably, seasonal. There was a time for pilots and premieres, and a month for finales. Summer was summer, a sacrosanct time when everybody did reruns. And sweeps weeks? I'm not sure how to explain that anachronism. Of course, today is very different—less predictable, much more chaotic. Shows come and go, and while the programming slate is sometimes foretold at some comic book convention, more likely you're unexpectedly discovering whether your favorite show is getting renewed or canceled while mindlessly scrolling Twitter.

In many ways, this is an absolutely marvelous time for episodic content, but the streaming landscape does put stress on those working to create television. If you listen to the guilds, particularly SAG-AFTRA, the streamers aren't particularly good at making decisions nor sharing calendars in any sort of expeditious fashion. Actors sometimes sit on their hands waiting to find out like the rest of us whether their shows are getting picked up. In the meantime, they're not taking that new role on that other show. Or they can't block off enough conflict-free time to do a movie.

After a decade of growing increasingly frustrated, SAG-AFTRA could be on the verge of achieving a breakthrough. It's a remarkable squeeze play that's happening partly because California's politics have drifted leftwards and the legislature is more receptive to union priorities. But lobbying for policy reform is only part of this play. There's also a furious negotiation happening behind closed doors. And, as evidenced by a deal with Netflix last week, SAG-AFTRA is gaining ground. We may even begin to see a semblance of seasonality again. Or we may witness a hefty new lawsuit that could steer Hollywood's future.

Back in February, I wrote about what was then called the FAIR Act, an update on an old California law limiting the maximum contractual term for one's personal services to seven years. Under this new bill, it would become very difficult to hire an independent contractor on an exclusive basis—potentially preventing Netflix from locking down Shonda Rhimes, for example. What's more, the bill placed a 12-month time limit on the exercise of contractual options.

Since then, that bill has morphed into AB 437. Out went a component devoted to the delivery of music services, and the language was tightened so it became very clear that the legislation would apply to the work of actors and no one else (sorry, Shonda). The bill will likely pass out of the appropriations committee soon—SAG-AFTRA president Fran Drescher recently met with a key lawmaker to ensure that—and head to the full Senate floor by the end of the month. Meanwhile, studios are hopping mad. Charles Rivken, the chairman and C.E.O. of the Motion Picture Association, recently wrote a guest column for Variety that opens by warning that AB 437 could bring the Golden Age of movie and TV content to a "crashing halt" if producers don't have incredible flexibility when dealing with complex production schedules.

Nevertheless, Netflix—a member of the MPA, but a streamer that bargains working conditions with the guilds separately from other Hollywood producers—came to a tentative agreement last week with SAG-AFTRA. This deal will likely be approved by SAG-AFTRA's board today. In it, Netflix agrees to a host of changes, including giving most of its series regulars (those making up to $70,000 for each hourly episode or $65,000 for each half hour) at least a three-month conflict-free window after each season where they can take performance work without clearing it with Netflix first. In other words, these actors get something that's typically reserved for superstars—an enforceable hiatus.

What's more, series regulars now have the right to guest star on other shows and miniseries during the downtime in the shooting of their Netflix shows—and to do so for other streamers like HBO Max or Disney+. (Previously, Netflix would reserve the ability to veto such work.) Finally, on top of the other provisions in this new collective bargaining agreement (residuals for stunt performers, adding Juneteenth as a holiday, capping vocally stressful voice-over work at sessions lasting no more than two hours, etc.), Netflix has agreed to limit the amount of time to 18 months when contractual options for an actor's services can be exercised, and if Netflix takes the maximum allowed time in deciding whether to renew a show for an additional season, actors get bonus payments (up to the equivalent of payment for four additional episodes).

That's a huge win for SAG-AFTRA, which is now attempting to get other Hollywood producers to agree to something similar. Even though the actors' C.B.A. with the Alliance of Motion Picture and Television Producers (AMPTP) won't expire until the middle of last year, I hear that negotiations have opened up specifically on the topic of exclusivity and options.

So here's the squeeze play: Hollywood's studios are being told to do what Netflix just did, or face the California legislature's wrath. Either AMPTP agrees, or AB 437 passes.

Hollywood producers would like it if AB 437 at least had language making clear that collective bargaining would take precedence over the state law so that this new legislation might act as a ceiling rather than a floor on the rights of actors to work for multiple employers, but right now, it seems, unions have the ears of California lawmakers, and the studios don't.

And if AMPTP—whose membership includes Disney, Warner Bros., Universal, Paramount, and Sony—refuses to bend, that might not be the end of the story. As hinted in policy memos to California lawmakers, these studios could bring a lawsuit that argues that contractual exclusivity is the domain of collective bargaining, and AB 437's attempt to tip the outcome is preempted by federal labor laws.

I'll leave off on that cliffhanger, for now, but watch this space. There will be no summer hiatus for The Rainmaker.
Back in May, I wrote about Ryan Abbott, the lawyer-doctor-scholar pushing the American legal system to grapple with the implications of artificial intelligence. One of his cases was challenging the U.S. Patent & Trademark Office, which had rejected a patent registration for an invention generated by A.I. On Friday, the Federal Circuit weighed in with an answer: "Here, there is no ambiguity: the Patent Act requires that inventors must be natural persons; that is, human beings."
—With the Supreme Court expected to strike down or pare back its past rulings on affirmative action, it will be interesting to see which companies speak out and which keep a low profile. For an early indication of the answer, check out the amicus brief in ​​Students for Fair Admissions v. Harvard. Google, Meta, and Apple are among the signatories arguing for the importance of workplace diversity. Amazon is not. Paramount is the only big Hollywood company to sign on.

—Disney has settled its major antitrust lawsuit against Visa and Mastercard over high credit card fees, less than a week after filing. Settlement terms haven't been disclosed.

—Antitrust watchers will have plenty to watch, nevertheless. For example, star golfers including Phil Mickelson have filed a suit against the PGA Tour for allegedly warning them not to play in tournaments sponsored by the competing, Saudi-funded LIV Golf. Here's the complaint, which I may write more about soon.

—Speaking of antitrust, it's unclear at the moment whether the full Senate will take up Amy Klobuchar's bill to impede huge companies from favoring their own products on owned platforms, but even without the benefit of new legislation, a federal judge won't dismiss an antitrust lawsuit from right-wing video-sharing platform Rumble that accuses Google of unfairly directing video search traffic to YouTube. Here's the ruling.

—Record labels have settled on confidential terms lawsuits against internet service providers Charter and Bright House for allegedly contributing to massive piracy. The suits were scheduled to go to trial soon, but similar copyright cases such as a Texas suit against Grande Communications Network remain pending.

—A Los Angeles judge has confirmed a $31 million arbitration award for Media Rights Capital against Kevin Spacey for breaching the terms of his House of Cards deal through his interactions with crewmembers. Here's the order.

—Elon Musk's counterclaims against Twitter are finally public after some confusion about whether the social media giant had the right to keep the documents private for five days. (Musk's lawyers claimed that Twitter was purposely delaying.) There's not much new in the filing, which you can view here. Musk alleges that Twitter committed fraud by making misrepresentations about the number of active users on its platform, and that Twitter's bot and spam problem will interfere with advertising revenue.
A fond farewell to Bert Fields. An absolute legend in entertainment law, Fields has passed away at the age of 93. He was one of the hardest working attorneys I knew. Incredibly, Fields was still going into the office and practicing law into his 90s. A partner at Greenberg Glusker and an attorney for such stars as Tom Cruise, Dustin Hoffman and Warren Beatty, Fields was also extremely personable and quite generous with his time. He'd answer pretty much any question—even surprising me at times with his honesty and humor, like the time he shared his regret for having once represented Donald Trump, and not because he had trouble getting paid.

Fields was also multitalented. He played a prosecutor on television on a 1967 episode of Dragnet; he wrote four novels as well as a book about Shakespeare; he even started showcasing his singing on YouTube fairly recently. Mostly, though, the Harvard Law School grad will be remembered for his legal work: representing the likes of George Lucas and Jeffrey Katzenberg in negotiations with Disney; Godfather author Mario Puzo in litigation; Paramount in an important case over Coming to America; and on and on. He wasn't perfect, of course. He represented Harvey Weinstein for years (Fields said he didn't know) and got mixed up in the Anthony Pellicano scandal. But overall, he was lionized by many in Hollywood's legal community, and deservedly so.

Fields is survived by his wife, Barbara Guggenheim, a nationally known art consultant, and his son, James Elder.
FOUR STORIES WE'RE TALKING ABOUT
WBD's M&A Endgame
Wall Street's sharp turn on Warner Bros. Discovery has media insiders envisioning an M&A Hail Mary.
WILLIAM D. COHAN

Zaz's $2B Haircut
Jon Kelly joins Peter to discuss the latest rumblings at Warner Bros. Discovery.
PETER HAMBY

Jan. 6 & Modern Memory
A conversation with Tina Nguyen on the past, present and future of the far right.
BARATUNDE THURSTON

Kellyanne's Comeback
The former White House aide is edging her way to the front of Trump's '24 campaign.
TARA PALMERI
You received this message because you signed up to receive emails from Puck

Was this email forwarded to you?

Sign up for Puck here

Interested in exploring our newsletter offerings?

Manage your preferences

Puck is published by Heat Media LLC

227 W 17th St

New York, NY 10011

For support, just reply to this e-mail

For brand partnerships, email ads@puck.news