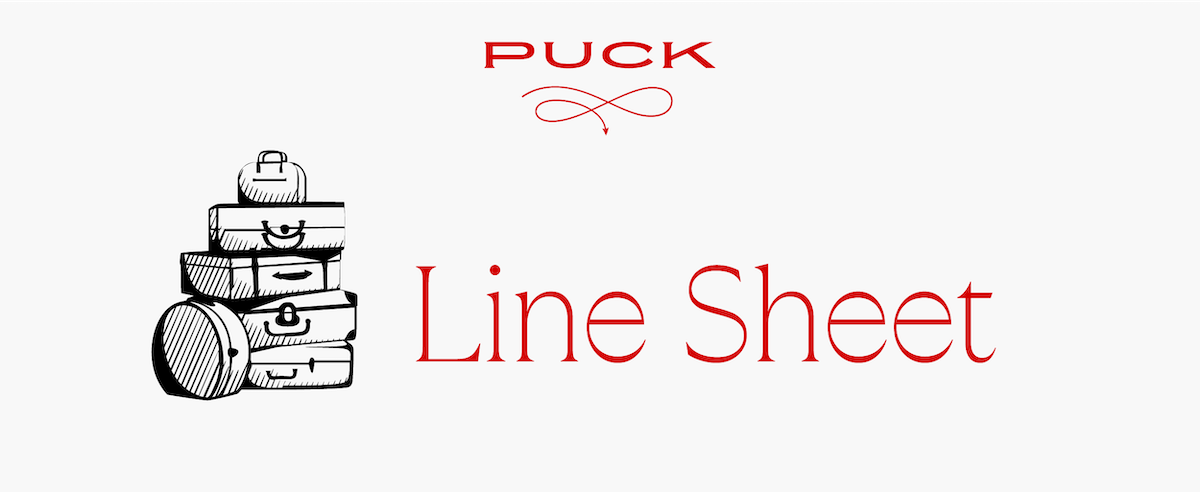 Hi, and welcome back to Line Sheet. I hope you're at the beach! Or better yet, the pool.
Next week, I'm pushing Monday's newsletter to Tuesday for all our sakes, and then we'll return to our regularly scheduled programming.
Today, though, I've got some exclusive intel on the Saks-Neiman Marcus tie-up rumors. I'm also adding some fresh reporting to the Supreme and CAA/Artémis news, and for a little end-of-summer fun, I also interviewed the one-and-only Millard "Mickey" Drexler, the last merchant standing. Even if you are mad that he allegedly nixed an Outdoor Voices x Frank Ocean collab more than three years ago, I promise that it's worth a scan.
Mentioned in this issue: Tremaine Emory, Wexner vs. Drexler, the Abercrombie resurgence, Brooke Bobb, Bracken Darrell, James Jebbia, Richard Baker, Gabriela Hearst, Tadashi Yanai, more Neiman Marcus Group drama, Lisa from Blackpink, Susan Chokachi, Alexander Drexler, and many more…
Just so you know: Forever21 and Barneys New York, both owned by licensing giant Authentic Brands Group, are collaborating on a "fashion collection," which they're showing to press at an event in New York on the morning of September 7. This partnership is launching just as Shein, the most sweatshop-y of all the fast fashion brands, announced that it will start selling Forever21 clothes on its website. End times?!
Now that the CAA deal with François-Henri Pinault is about to close…: I woke up this morning to a text from Europe. Group Artémis's $7 billion deal to buy CAA is closing soon, they've already spent millions on both sides in due diligence, and so forth. (Bloomberg reported yesterday that it's nearing completion.) This would be a fabulous exit for private equity firm TPG (which is also an investor in Puck, by the way), as well as the talent agency's leaders. When TPG acquired a 53 percent majority stake in CAA, in 2014, the company was valued at $1.1 billion. Everyone is pumped.

Naturally, some CAA execs are wondering how involved Pinault and his family office plan to be. "TPG left them alone, they think Artémis won't," I was told. That's not entirely true, of course. TPG helped guide the agency's global expansion during an extraordinary time in the representation business—the decline of traditional Hollywood and the linear bundle, spikes in sports deals, influencer culture, and cultural power brokering. A 7x return in a decade will make everyone happy.

Will Pinault want input on strategy? Has a sane person ever paid billions of dollars for an asset and not provided input? As I've outlined before, however, it's paramount to CAA's success that its talent continue working with LVMH, as well as Chanel, Giorgio Armani, and the other independently owned luxury fashion brands, so don't expect some sort of exclusive arrangement with Kering (of which Pinault is the C.E.O. and owns nearly half). Pinault presumably knows this better than anyone. Once again, it's worth looking at how Artémis manages Christie's, the auction house that Pinault's father, François Pinault, bought in 1998. The variable here is Salma Hayek, the younger Pinault's wife, and a CAA client. Will she have ideas?
On Tremaine Emory's Supreme exit: Earlier this week, I heard from a reliable source that Tremaine Emory was out at Supreme and opening a store for his brand, Denim Tears, in Soho. Then Thursday morning, it all blew up. After Complex floated news of Emory's departure, BoF posted quotes from the creative director's resignation letter, which said that "systematic racism was at play within the structure of Supreme," referring to the nixing of images from a collaboration with the Black artist Arthur Jafa, that showed Black men being hung and a freed slave with whip lashes on his back. (While Emory wanted to keep the merchandise as is, other members of the team, including people of color, were uncomfortable with the concept of selling t-shirts with these images to teenagers who may not be able to glean the appropriate context.)

Emory then took to social media. "How many white people in a c suite does it take to screw a 'black' light," he Tweeted/Xed. Then, on Instagram, he posted an image of Robin DiAngelo's White Fragility: Why It's So Hard for White People to Talk About Racism. His caption: "recommending y'all read this book for a better understanding of what systemic racism is and how is affects [sic] people of all Color's [sic] who live in this white male patriarchal system that was built to only benefit white heterosexual males since the inception of America and even further back into European colonialism."

He went on to post screenshots of a conversation including himself, Supreme marketing exec Julien Cahn, Kyle Demers (the HBIC), and comms head Alex Detrick, essentially accusing them of dropping the ball on a statement regarding his resignation. Supreme declined to comment beyond the original statement released to BoF.

In the post, Emory said that the Supreme design studio is made up of 90 percent white people. There's also a post of what appears to be a text exchange between Emory and Supreme founder James Jebbia, where Jebbia—who Emory said visited his house on Tuesday to discuss his resignation—says that the designer "spoke all truth's [sic] & opened my eyes to important issues that have to be addressed."

Some backstory, in brief: In May, I reported that Emory, who became creative director of the VF Corp-owned skate brand in February 2022, had to take an extended leave of absence after suffering a lower aorta aneurysm. There were rumors then that he was exiting the company, but the notion was quashed when I asked.

Because of his condition, Emory didn't get much time to play at Supreme, which has struggled with adjusting to being part of a large corporation since VF bought it for $2.1 billion from private equity giant Carlyle Group at the end of 2020. Emory was brought in by Jebbia to sooth the brand's conglomerate ache, but clearly that wasn't possible.

In some ways, VF was a good fit for Supreme. The portfolio, which includes Vans, the North Face and Dickies, is made up of fairly utilitarian labels that somehow, either accidentally or by design, are touchstones of youth culture. But over the years, there has been too significant of an emphasis on cost savings, and not enough on brand maintenance. (The North Face, run on the creative side by Tim Hamilton, until he left for another undisclosed gig, may be the exception to that rule. Its sales are up.)

New group C.E.O. Bracken Darrell, who has mostly sold software and kitchen appliances throughout his career, said on a recent earnings call that VF's "globally powerful and iconic brands, deeply embedded purpose, and impressive talent" are what it needs "to unlock the company's significant value potential and return to strong, sustainable and profitable growth." I do wish that these guys would speak in more convincing terms, but sure, I agree. But I think VF's overall problems relate quite directly to what Emory is calling out, which is that, if you operate a business built on emotion and desire in a whitewashed, clinical way, the results are lackluster.
Now before my chat with Mickey, a little ditty on the love affair between fashion and real estate…
Neiman Marcus & Saks: A Portrait of a Marriage in Preview
Earlier this summer, when I reported that LVMH was once again Mr. Burnsing around Bergdorf Goodman, which is owned by the Neiman Marcus Group, another story emerged. It turned out that Richard Baker, chairman of Hudson's Bay Company (HBC), which owns Saks Fifth Avenue, was once again fundraising—this time in the Middle East, potentially to buy the Neiman Marcus Group. "Richard needs money," one person familiar with his moves told me.

Well, it seems that the circumstances have changed! I learned today that Baker has raised $2 billion from two sovereign wealth funds in the Middle East in order to buy the Dallas-based department store group, including Bergdorf Goodman. A spokesperson for HBC declined to comment.

Neiman Marcus Group's investors, which bailed the company out of bankruptcy in 2020, are motivated P&L artists looking to perfect the income statement in pursuit of an exit. Majority owners PIMCO, Davidson Kempner Capital Management, and Sixth Street are not here for the long haul. Let's see what they make of a Baker deal. (A rep for NMG declined to comment on the recent speculation.)

Baker, who bought Saks a decade ago, is first and foremost a real estate developer, like many of the men I write about. His business is in buying and selling leases and buildings, like when he made $850 million selling the majority of Manhattan's Lord & Taylor flagship to WeWork in 2017—a deal that included a $500 million equity investment from Rhone capital, reducing HBC's debt by $1.1 billion at the time.
A bespectacled maybe-billionaire from Connecticut whose dad was also a real estate developer, Baker certainly likes luxury. But unlike Bernard Arnault, another lease steward who happens to sell fashion, Baker is not producing products. He's a retailer, and he has retail margins. He also doesn't profess to be some genius merchant, despite employing some of the industry's top operators. Rather, with Baker, it's all about those leases—and he's long been interested in acquiring Neiman Marcus, with its slightly more elevated market position and primo addresses, particularly in Texas and other parts of the south.

According to a recent report in WWD, which followed up on a New York Post piece, HBC has gained the exclusive rights to conduct due diligence—essentially an audit—of the Neiman Marcus business, which makes sense, since Baker has more cash on hand now. Here's what I know for sure. Saks first tried to buy Neiman Marcus many years ago, before Baker acquired the entity in 2013. And there are people who have wanted this to happen for more than a decade.

In some ways, this partnership has felt inevitable. No matter how much Neiman Marcus and Saks Fifth Avenue have attempted to differentiate themselves, the truth is that they sell a lot of the same styles. And while that is okay to an extent online, it's a far tougher proposal in person. People don't go shopping in-store much any more, but they want to feel something special when they do.

In some markets—Bal Harbour, New York, and Los Angeles to an extent—there is enough demand to operate two stores. But most retail advisors maintain that you simply do not need a Saks and a Neiman Marcus in every mall, especially when the brands are also often operating standalone stores in the same place. Most of the top two percent of customers—ultra important to both Saks and Neiman Marcus—are shopping at stores where they have a relationship with a certain sales person. That wouldn't change if suddenly there was only a Saks, or only a Neimans, in the neighborhood.

However, as WWD rightly pointed out, many brands don't want to see consolidation for obvious reasons: more department stores, logically speaking, equals more sales. If Saks were to acquire Neimans, however, it's unlikely that all duplicate stores would be closed. Instead, I imagine the company would close vastly underperforming stores, agnostic of name.

And here's another factor to consider: Saks' e-commerce business spun out of HBC in 2021, at the height of the online shopping boom, and received a $500 million investment from Insight Partners, the private equity firm, with assumption from the market that the new company would eventually I.P.O. The boom went bust (Farfetch is now a penny stock!) but Saks is still a separate company, and it appears to be staying that way.

What happens now? The arrangement Saks has with HBC is a little tricky—Saks manages the buying and marketing for both companies—and has caused some confusion with vendor billing departments, etcetera. But according to info the Saks team has shared with certain brand partners, the online business has picked up $900 million in gross merchandise value—aka, the value of the goods sold—from 2019. The Saks Fifth Avenue stores have picked up $500 million. The number of customers that shop both online and in-store is up 40 percent. So while there were a lot of naysayers on the split who believed it was simply an act of financial engineering, it seems to have worked pretty well overall. Don't be surprised if HBC creates a similar structure with Neiman Marcus if it indeed ends up buying it.

So that's some stuff to chew on… Now, Mickey!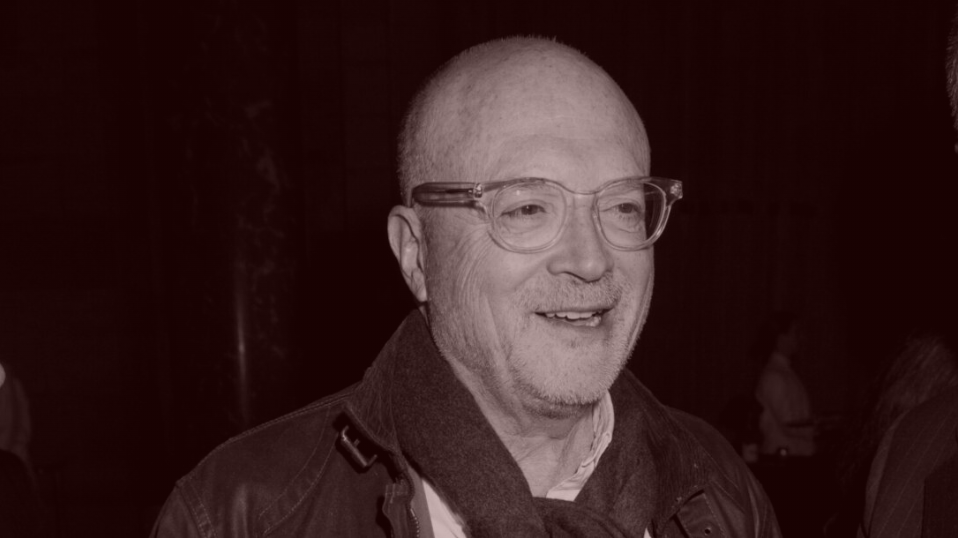 Mickey's Clubhouse
Mickey Drexler, the legendary merchant and former impresario of Gap, J. Crew, Ann Taylor, and more, is now the C.E.O. of Alex Mill, which operates off of his own personal investment. We chatted while Mickey was on vacation—because you're never really on vacation when it's your money on the line.
I've spent the last two years and change reporting on the tarnished retail legend Leslie "Les" Wexner for a book I'm co-writing about Victoria's Secret. Even though our book is about Wexner and his company, one of his greatest rivals, Millard "Mickey" Drexler, the former Gap and J.Crew C.E.O., comes up in conversations with my writing partner almost daily.

Anyone who has worked with or around these two architects of the American mall knows that they are, in almost every way conceivable, polar opposites. Very few of Wexner's employees felt they had any real, personal connection to him. Those who left the business, for whatever reason, often never heard from him again. Mickey, on the other hand, thrives on connection. He still talks regularly with people who worked for him 30 years ago. Even people who he fired, or who left in a huff, or whatever. He wants there to be a dialogue.

But more importantly, Les and Mickey's approaches to shopkeeping are also similarly divergent. Mickey's general thesis—that it all comes down to originality and point of view—has largely outshined Les's view, which is essentially about tricking the customer into thinking something is good through discounts and retail theater, rather than, well, making it good. Mickey built fashion brands, Les built store brands.

Only one of them is still at it. (Although I'm sure if Les had his druthers, he'd be out there working, too.) Like many men of his generation, Mickey does not want to give up. After leaving J.Crew as board chair in 2019, he used his own money to back Alex Mill, his son Alexander Drexler's clothing venture. He attempted to stay on the sidelines in semi-retirement, before installing himself as C.E.O. in 2021.

So why is he still bothering? At 79, Mickey remains the tireless builder he's always been, and he never got the opportunity to be his own boss. Even as C.E.O., he either served the board or was putting someone else's money to work. In some ways, this chapter is much harder—he doesn't have other people's cash on hand—but it also seems novel and rewarding.

Also, what else was he going to do? Sit at home? So, as a sort of end-of-summer treat, I thought it would be fun to ring him up and then share our edited, condensed conversation.
Lauren Sherman: You're on vacation, but you were up for talking.
Mickey Drexler: I'm only on vacation when Peggy [Drexler, his wife] hears me talking. Here I'm locked in, and she's swimming.
Why do you still want to work on your vacation? You've built five companies.
Six. Don't forget Ann Taylor.
Six, okay, yes. So why are you talking to me on your non-vacation?
Well, first of all, I love being in this business, and not just the fashion part. It keeps my mind busy. I don't stop thinking about things here. I look at everything. Did you watch our social today? [Referring to a new campaign on Instagram Reels, featuring the staff performing a choreographed dance in jumpsuits.]
Yeah. It's cute.
I don't want to take all this credit. I don't want it to be, Oh, me me. It's not me. But a lot of times, it is me.
You said you don't like using the word product when talking about fashion. Why don't you like it?
It's a commodity word. Product is anything and everything we buy or purchase. Product is not a friendly or emotional term. I don't necessarily consider us in the fashion business, either. I consider us in the taste and style and quality and value apparel business. Fashion implies: Here today, maybe gone tomorrow.
How important do you think originality is to what you do?
It's the key ingredient to growing a business. Newness and creativity, to me, is having a new point of view. That's why we're now doing Instagram the way we're doing it. The world is not about a well-paid model who frankly, reads as a model. I don't want to give tips to everyone, but I guess it doesn't matter, they won't use them anyway.
The idea of creative merchandising seems to be totally gone, especially at the lower end of the market. It's all driven by data, no instinct. Why do you think that has disappeared?
Today, in our business, merchants very rarely get the C.E.O. job, because the hiring group doesn't know what a merchant looks like. And yet, the key to any merchandising business is having strong leadership.
What makes a good merchant?
In hindsight, I always fantasized about being somewhere else. Even when I was a young kid. I'll never forget this, I guess I was 10 years old, and my father ordered our first or second car. It was ordered as red and white, and it came in red and cream. And I got really upset with the red and cream—not that red and white in those days was so beautiful. But it bothered me. At 10 years old. Why the hell should it bother me?
You've had so much success, but you always had financing to back it up. If Alex Mill was owned by Gap, Inc., you could have dozens of stores already. Do you think that's a hindrance to what you're trying to do now? You've put your own money into this, so it's not like you're going to spend a billion dollars opening stores or whatever. How much harder is it?
The bank of Gap funded Old Navy. Then I moved back to New York and invested in J.Crew, and the bank of private equity funded that, and then Madewell. Now, I write the checks. I'm very careful. The real issue is, each of those companies were able to reach a critical mass. It was much easier for me to play the doctor [for J.Crew and Gap, which were both ailing when he joined those businesses], then to start from scratch.
But if Alex Mill was owned by private equity or a strategic partner… finance people, bless their hearts, they know nothing about the fashion business. I'll give you an example with Old Navy [which launched in 1994, and generated over $1 billion a year in sales just four years in]. We didn't have a name, and I drove by a bar in Paris and saw it. What a great name. The board, they didn't like it. They hired two naming companies. It cost them, probably, a million dollars each in today's money. And they came up with the worst names possible. You cannot supervise a vision.
Maybe there are one or two [suits] who understand how to do it, so I apologize to them for saying that. But I don't want a second-guessing person, who, if I have a bad year… you know, I got fired at Gap, Inc., then was told by the chairman the next day that it was a mistake after the press conference. But I always longed to have a company where I was making the final decisions. Most companies I look at today, vision is rare, and turnarounds are not complete until you build the company. It is not just about getting the stock price up.
Do you think it's possible, even with the distribution, and cash, to build a cool brand from scratch now? Do you think what you did with Old Navy, or Madewell, could happen within that type of company now?
Or even fix a brand? No, I don't think it's possible. It's very difficult, rare, to find a director who understands the merchandising fashion business, who understands schmatta. There is a nuance in those businesses. A lot of it is instinct and seeing around corners.
You left both J.Crew and Gap without getting a chance to fix them.
I fixed Gap at the end. The night before the board meeting, I showed them the goods, and I knew the fix was there. I left September 26—who's counting?—Don [Fisher, the Gap founder and chairman] calls me and says, "Congratulations, we had a comp this month." [Jargon for sales being up year-over-year.] J.Crew, it was kind of the same thing, except I had 10 percent, [private equity] had 90 percent, and I did not like being an employee. They were giving me a hard time, which I resented.
When I look at retail stocks right now, they're mostly in the dump. Abercrombie is doing well. But retail is so cyclical. What's your take on private versus public?
Being public is just an extra pain in the ass. But when you're doing well… The real problem, in my opinion, is that everything looks exactly alike.
Just a note to say that the private equity firms Mickey is referring to are Leonard Green and TPG, which, as I mentioned before, is an investor in Puck.
Alessio Vannetti has been named Chief Brand Officer at Gucci, replacing Susan Chokachi, who has been with the company since 1998. (And was a name that came up when C.E.O. Marco Bizzarri's exit was announced this summer.) Vannetti comes from Valentino, where he worked with new Gucci creative director Sabato De Sarno. (Worth noting that Gucci's parent company, Kering, recently invested in Valentino.) But he's worked at Gucci before, and is generally a well loved character on the Italian fashion scene. [BoF]

Uniqlo's Tadashi Yanai, a sprightly 74, has given his deputy more responsibilities. Let's be clear, though: There's still one guy, and one guy only, in charge of "managerial decision making." [Inside Retail]

Brooke Bobb is the new fashion news director at Harper's Bazaar. I've heard good things! [Inbox]

FYI: Matchesfashion.com changed the name of their sale section to Outlet. Interesting. [Matches]

Bring back the Editor in Chief title! Down with Chief Content Officer! [Twitter]

Ottessa Moshfegh loves to hear the Proenza Schouler boys talk about their process. [FT]

Victoria's Secret's most recent earnings did not meet Wall Street expectations. [Associated Press]

Gabriela Hearst launched her first fragrance. It cost $415. I want to smell it. [Press Release]

Gap pajamas are now being sold at Macy's. (Makes me sad for some reason.) [WWD]

Aging for women is a mindfuck. (Insert Barbie monologue here.) [WaPo]

Kering has issued a four-tranche, €3.8 billion bond—essentially a loan from investors, who Kering promises to pay back by a certain time, at a certain interest rate—to help finance the acquisition of fragrance brand Creed. Issuing bonds is less expensive than issuing more shares, and doesn't dilute the ownership of the company. [Inbox]

I spent my 21st birthday getting absolutely blasted in this diner. [WWD]

Not Jenna Lyons having lunch with the Gap, Inc. C.E.O. Richard Dickson and posting about it! [Instagram]

Trump mug shot merch and the cynicism of late-stage capitalism! [NYT]

About a year ago, an entrepreneur asked if it's weird for me that many of the people I've written about, who also happen to be around my age, are getting really rich. I said no. We control our own destinies! On that note, congrats to my former Forbes.com colleague Susan Yara, who just sold her beauty business for $355 million to E.L.F. Cosmetics. What a world. [Business of Beauty]

I try not to comment on the personal lives of my subjects unless their actions could affect—or have affected—their ability to make money. I only know who Lisa from Blackpink is because of her business relationships with several LVMH-owned fashion brands, so I think it's okay to include this Arnault-kid canoodling update. [Daily Mail]

And finally… It's funny that so many people were surprised that Karlie Kloss could afford i-D magazine. How much do you think it costs?!
Until Tuesday,
Lauren
FOUR STORIES WE'RE TALKING ABOUT
Vivek & Bake
How Ramaswamy disrupted the G.O.P. primary.
TINA NGUYEN

Need help? Review our FAQs
page or contact
us for assistance. For brand partnerships, email ads@puck.news.
You received this email because you signed up to receive emails from Puck, or as part of your Puck account associated with . To stop receiving this newsletter and/or manage all your email preferences, click here.
Puck is published by Heat Media LLC. 227 W 17th St New York, NY 10011.