Happy Mother's Day! I took the "over" on $200 million for Doctor Strange, so I will accept defeat after it came in at a still-very-good $185 million domestic this weekend ($450 million worldwide)…
Discussed in this issue: Reed Hastings, Lina Plath, Frank Langella, Tom Cruise, Patty McCord, David Rubin, Michael Shamberg, Rich Paul, Mike Myers, Andrew Dice Clay, and the grave of Carl Laemmle.
Nobody won the week, so let's start by asking…
So, What Did You Think of the Oscars?
Ever since producer Michael Shamberg sued the Academy a couple years ago and alleged that its leadership was out of touch with its members (not to mention the world at large), the organization has sent out a couple "Member Survey" emails to gauge sentiment. I couldn't help but laugh when the latest iteration was forwarded to me this week, since it included this doozy of a question:

What do you think the Academy could do and should do to improve the Oscars?

Um, how about, fewer assaults? I'm joking, but since Oscars just suffered through perhaps the most embarrassing scandal in live TV history, it might have been instructive to ask members how they think the Will Smith slap and, especially, its aftermath, were handled by the leadership of the organization. My guess is that Academy C.E.O. Dawn Hudson and president David Rubin didn't ask that question because they don't want to know the answer.
"When I mentioned that it was certainly not my intention to … she cut me off politely and said: 'Intention is not our concern. Netflix deals only with impact.'"

–Frank Langella, detailing his communication with an H.R. executive at the streamer that led to his firing from The Fall of the House of Usher after allegedly touching an actress' leg during a love scene.

A little more on this:

I'm told that Langella, 84, is interviewing L.A. litigators to potentially fight Netflix over his dismissal from the series. (He hasn't been paid his full fee yet.) I imagine that Fred Savage is, too, after being fired from ABC's Wonder Years reboot on Friday as a result of a 20th Television investigation into allegedly inappropriate behavior. I don't know the details of either situation, but while it once seemed that purposeful unwanted touching or overt racism/sexism were the main qualifiers for immediate dismissal, it now seems with these cases—and perhaps the Bill Murray situation on Searchlight's Being Mortal—that the standard is broadening.
SPONSORED BY SHOWTIME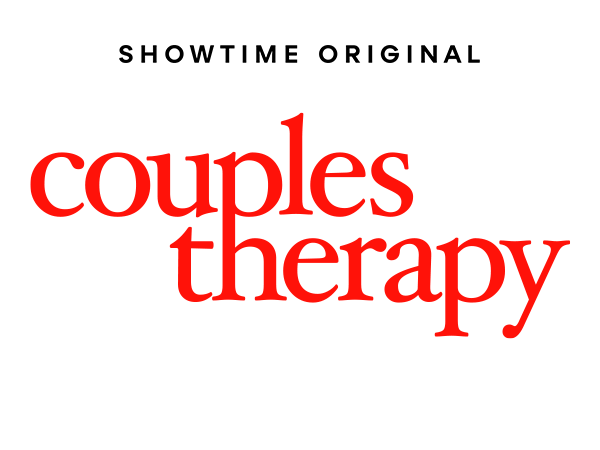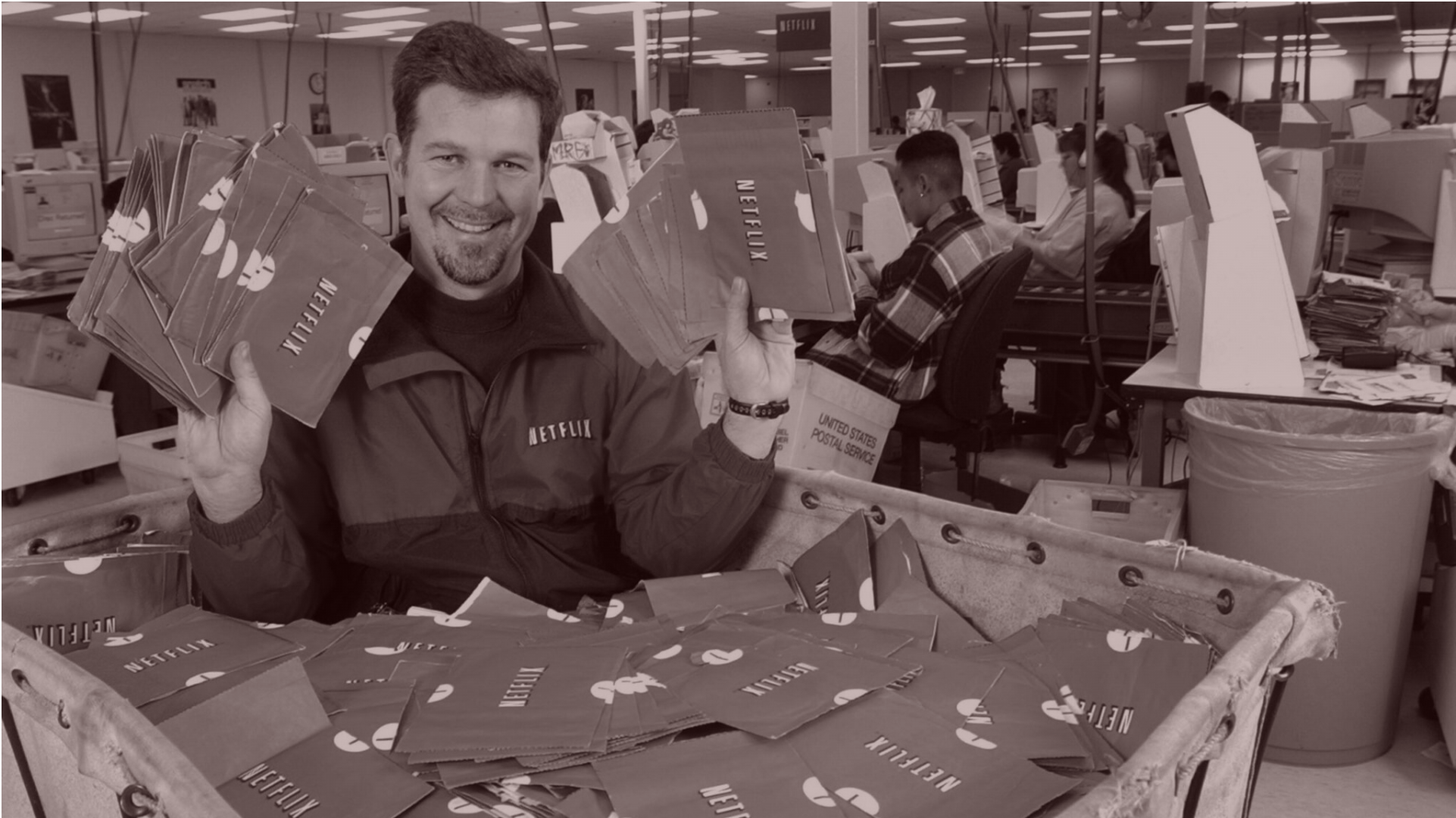 The Netflix Crisis Is Bad, But Not That Bad
Yes, layoffs are coming. Chatting with people around Hollywood, you'd think Netflix is going out of business. But those 220 million subscribers don't have much to worry about—for now.
More Netflix employee cuts are coming, and soon. That's the latest word from sources at the company, which has been quietly trimming staff for months, and officially laid off 25 marketing people last week. It's all thanks to the subscriber slowdown and a full-blown market meltdown, of course. Losing two-thirds of your market capitalization will cause some serious re-examination of your celebrated "culture deck."

Amid all this, and given the level of chatter and schadenfreude around town, it's important to note what is, and isn't, happening. Yes, the planned spending growth has been halted. Pricey projects are getting a second look. (Unfortunately, the Mike Myers debacle The Pentaverate—the first episode of which consumed 31 minutes of time I will never get back—could not be stopped.) The pressure is definitely on TV chief Bela Bajaria and film head Scott Stuber to deliver more hits with those insane content budgets.

But those budgets are still there. Netflix is planning to spend $17 billion to $18 billion on TV and film content this year, well above rivals—and in most foreign territories, the spending will continue to grow. Chatting with people around Hollywood, you'd think Netflix is collapsing under the weight of a thousand Ryan Murphy deals. But those 220 million subscribers need not worry about that—for awhile, at least.

Still, Netflix definitely has fundamental issues that it didn't have six months ago. And it's not just Wall Street's apparent rejection of the total addressable market—the notion that 1 billion people will quickly sign themselves up to watch bakers making cakes that look like tacos. It's also the internal issues: like the fact that the company was set up to disrupt and grow at the expense of pretty much everything else. Patty McCord, the H.R. executive who helped craft that vaunted culture deck, became a corporate celebrity; she's still dining out on the speaker circuit. But now all those principles are being questioned externally, and in some cases internally.

Specifically, Netflix is famously "flat," merit-based and brutally honest, meaning it allows managers to hire and fire freely, go after "stars" and apply the "keeper test" to eliminate adequate performers, and pay people their "personal top of market" while avoiding contracts. It wasn't uncommon for a $500,000-a-year creative executive at a traditional studio—even one under contract—to receive an offer of $900,000, $1 million, or more a year to defect to Netflix. Sure, it's a cutthroat place (an overworked Netflix publicist once called me crying at 2 a.m.), and there's no job security, but almost everyone is ridiculously overpaid.

Could those days be waning? Bloomberg reported that the company's engineering group will introduce more traditional hiring practices, including levels of workers and set tiers of salaries. The Information later went further, saying that "bands" of pay tiers would be expanded to other parts of the company. Which makes sense, I guess: If Netflix doubled so many people's salaries, reducing people to simply being somewhat ridiculously overpaid probably wouldn't lead to an exodus. But even the prospect of salary cuts has caused people to freak out—nobody likes to be paid less to do the same job, especially when you've been told you are a "star" and when your job is all-consuming. Plus, the company philosophy is to fire you if you slip a little. "We are not a family," Netflix always says.

But Netflix insists no salary reductions are planned, which is interesting because the company won't deny layoffs are coming. The strategy seems to be eliminating layers of employees, not the cost of each employee. Co-C.E.O. Reed Hastings apparently believes those reductions will maintain the tenets of the culture deck while keeping the Netflix margins at 20 percent, even with lower revenue from all those people he projected would become subscribers and have not yet materialized. He needs his people to continue to believe in the company, even if it's getting beat up in the media and on the Street. A tough task.

Netflix has endured crises before. During the Dotcom bust, in 2000, the company fired a third of its employees and scrapped its I.P.O. plan. And it's certainly not alone in facing pressure: Half of Nasdaq stocks are down 50 percent from their 52-week highs, a quarter are down 75 percent. But the next couple months could be defining for Netflix, and especially for its culture and business philosophy. Netflix rode the tech wave and must now figure out how to function like an actual media company.
Parsing All the Mike De Luca Media
Man, Lina Plath has been busy. She's the personal publicist guiding all those urgent media updates on where MGM film chief Mike De Luca might land next, after Amazon announced that he and deputy Pam Abdy would not be part of the acquired company. Plath is close with De Luca, having helped bring him to MGM in early 2020, while she was working to buff TV chief Mark Burnett's image and helping get Kevin Ulrich, its hedge funder C.E.O., into the right parties. This week, she's been making calls and crafting a narrative that De Luca and Abdy are the most in-demand duo since Brangelina. (Plath declined to comment when I reached her today.)

Nothing against De Luca, who has always been friendly to me, and who, I'm sure, has many opportunities. As I've written, managing a theatrical movie slate is really difficult, which is why the same people come up repeatedly for all the big jobs. Plus, everyone has known for months that De Luca has been talking to Warner Bros. Discovery. And Mike is certainly not the only Hollywood executive with a personal publicist.

That said, Plath's full-court-press feels like overkill. Whether De Luca ends up running a Warners label, as most insiders expect, or takes a producing deal at a studio, streamer, or a new player, the aggressive posture feels performative—and counterproductive.
ADVERTISEMENT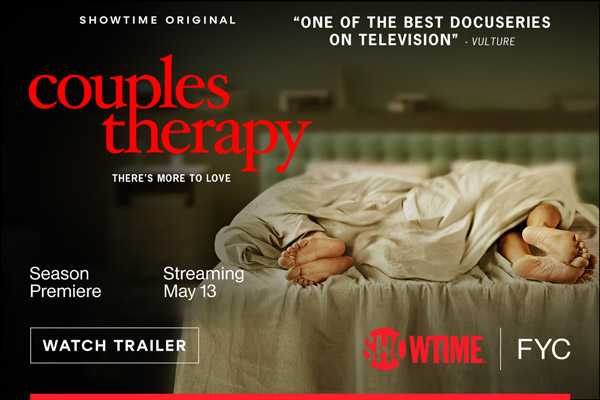 As Wall Street continues to kick Netflix in the nuts, Joe Adalian makes the case for the free, ad-supported streaming businesses. [Vulture]

The Great Pullback: Despite all the spending on originals, Netflix's movie library has shrunk 35 percent since 2015, and licensed movies are down 55 percent. [What's On Netflix]

Why did Peter Chernin, Bob Iger, Rich Paul and eBay pay $263 million for a quarter stake in the toy company Funko? We'll know when Lord and Miller get eight figures to make The Funko Movie. [Bloomberg]

Roku is sniffing around Starz, which makes sense if it is trying to diversify away from an ad-driven model to more subscription, and a world in which we never use the word "dongle." [WSJ]

My Puck colleague Dylan Byers goes inside new CNN leader Chris Licht's first town hall. If Licht's biggest controversy a year from now is where he sits, he'll be doing pretty well. [Puck]

We've reached the think piece portion of the Disney/Florida news cycle, with Derek Thompson analyzing what the Don't Say Gay blowup says about Republicans and Democrats, and Steve Rose diving deep into Disney's long, complicated relationship with the LGBTQ community. [Atlantic] [Guardian]

Stop, people. Amber Heard was not snorting cocaine or anything else while she testified. Let's hope the jurors aren't using TikTok or looking at social media. [TMZ]

Now for an interesting item from my Puck colleague Eriq Gardner, whose private email, The Rainmaker, you should definitely be subscribed to. Click here to take care of that…
Copyright Law Is a Joke—Literally
A funny thing happened on the way to the forum where big lawsuits often get decided. On Thursday, a bunch of joke tellers were accused of conspiracy—a price-fixing scheme that allegedly threatens the ability of streamers to access the comedy market. The development comes in an ongoing case that may forever change the laughter business.

Back in February, the estates of the late comedians Robin Williams and George Carlin, as well as living comics Andrew Dice Clay, Nick Di Paolo and Ron White each filed claims against Pandora Media. They're upset over a lack of any payment to them for the use of old comedy routines. According to the federal lawsuit in California testing never-before-tried copyright theories, jokesters, like songwriters, are entitled to protect their work from being performed without a license. For years, streaming services have ignored joke writers when clearing rights, but that may now change. "Pandora did what most goliaths do: it decided it would infringe now to ensure it had this very valuable intellectual property on its platform to remain competitive, and deal with the consequences later," the complaint states. "Later is now."

Pandora, represented by the firm of Mayer Brown, is now asserting a significant counterclaim against these same comedians and Word Collections, an upstart performance rights organization (PRO) aiming to win royalties for clients. "Word Collections and its co-conspirator comedians have not only engaged in naked horizontal price fixing," states the counterclaim (read in full here). "In assembling its portfolio of the rights to the works of conspiring comedians, Word Collections also presents a genuine threat of achieving monopoly power in the market for the rights to perform, distribute, and reproduce the comedy routines embodied in comedy recordings, power that it can and will exert over Pandora and other services that offer comedy."

Although a cartel of comedians might sound like the setup of some bad joke, the truth is that what's happening now bears resemblance to something that occurred in the mid-20th century when the Department of Justice pursued antitrust claims against song publishers for ganging up in licensing to radio stations. In settling, ASCAP and BMI, two giant PROs in the music business, entered into consent decrees that still operate to this day. As a result, ASCAP and BMI must offer blanket licenses to music users, and whenever there's a dispute about the terms and conditions, a federal judge figures out what's fair. So restaurants, bars, sports stadiums, and most other places you hear music over loudspeakers don't have to negotiate licenses individually with every songwriter. They can access a bulk catalog of songs by paying a judicially-reviewed fee to ASCAP and BMI.

Of course, intellectual property is basically a government-approved monopoly (e.g. Disney gets to control the Toy Story market), so it should come as no surprise that when someone asserts a bold and novel I.P. claim—as these comedians are doing—someone else responds with an antitrust counterclaim, testing whether the government really will tolerate such market manipulation. Especially at the prospect of efforts by owners to raise the value of their works. That's what we've seen in the music industry. Over the years, even after the ASCAP and BMI settlements, there's been additional antitrust cases over the licensing of songs. Usually, it's because some new technology (TV, the internet, ringtones…) to exploit music has come along or because a breakaway group of songwriters and publishers has authorized someone other than ASCAP and BMI to represent them. Most notably, a dispute in the late 1970s over music on television went all the way to the Supreme Court, which then decided that offering blanket licenses of song catalogs wasn't presumptively illegal. Nevertheless, litigation has endured in other contexts, with the licensors having more difficulty in escaping antitrust claims.

Thanks to this new development in the comedy suit against Pandora, expect to hear much more about the "market" for laughter, as antitrust litigation tends to focus on defining markets and figuring out harms. But if the comics can convince a judge that the performance of jokes is protected by copyright, despite decades of almost no enforcement, we may see a new paradigm emerge for comedy licensing, with an impact far beyond the players involved in this case. This very much feels like the early stages of something that could become structurally transformative.
ADVERTISEMENT
Tom Cruise Still Has a Huge Backend
A little follow-up from my Thursday's email suggesting Paramount would likely give Tom Cruise's Top Gun: Maverick a virtually unheard-of 120 day theatrical window. That's happening, I've confirmed, though Paramount still won't say it publicly. Cruise maintains approval rights on distribution, and, according to one source, there's no check big enough to make him consider dropping his opus on Paramount+ after a month or two.

Why? He's a theatrical true believer, of course. That's why initial conversations about the movie with Amazon and other streamers went nowhere during the pandemic, even as Paramount sold off Coming 2 America, Without Remorse, and The Tomorrow War.

But it's also the nature of his deal. I'm told that Cruise was paid $12.5 million up front to reprise his star-making role, and his backend deal gives him 10 percent of first dollar gross—that's a dime for every dollar the movie takes in, plus escalators. If you know another actor who still enjoys this deal for a theatrical release, please email me, because I don't. Very few even get backend at all; most stars, including Benedict Cumberbatch on this weekend's Doctor Strange 2, earn an up-front fee and box office bonuses. Cruise has a throwback arrangement that will likely pay him $80 million to $100 million or more if Top Gun: Maverick does what it's supposed to do in theaters.
My Thursday email on summer box office and the new windowing strategies generated strong feelings about theatrical and streaming. Some examples:
"A third fewer movies. An entire weekend in June without a major studio release. August bereft of anything but a Thor sequel. And streaming blockbusters line up one after another. Theaters are definitely NOT back, all the delusional cheerleading to the contrary." –A producer
"Thank you for printing Universal's 'innovative' windowing strategy, now excuse me while I throw up on the grave of Carl Laemmle." –A Universal employee
"I still don't see many of the day-and-date releases of the pandemic as 'mistakes.' At a certain point, [movies] had to be released, and while studios sacrificed enormous short-term box office revenue, the hybrid releases and straight-to-streaming did help to attract new subscribers and the monthly recurring revenue that comes with it. We can talk all day about Netflix's stock tumble and what it means for direct-to-consumer, but pre-pandemic we were already on a trajectory that was going to see streaming leapfrog legacy entertainment. I'd argue that's still the case, and the value studios created for their streamers during Covid is still, well, valuable. Thankfully, the value in global wide theatrical releases (and the subsequent multi-window value it provides afterward) is providing a well-deserved jolt of life amid the Great Netflix Correction. Streaming and theatrical can and should be additive, not oppositional." –A journalist
"Syndication isn't just a revenue driver, it's also, essentially, content marketing if the rights are carved strategically. Good tactic to take over from Netflix's previous marketing activation– password sharing." –A consultant
Finally…
Universal has the most at stake this summer, with five films in theaters in the next two months. Let's check out how they are tracking with the latest Quorum numbers…
Have a great week,
Matt

Got a question, comment, complaint, or want to discuss the new Arcade Fire album? Email me at Matt@puck.news or call/text me at 310-804-3198.
FOUR STORIES WE'RE TALKING ABOUT
The Washington Mall
Notes on White House succession planning, knives out for Ron Klain, and Trump's VP shortlist.
TARA PALMERI

McCormick's Last Stand
Finger-pointing in Dave-vs.-Oz, the House's Lindsay Lohan, and Geoff Morrell's own Disney crisis comms.
TINA NGUYEN

The Zucker Ghost
One week into his new job, CNN's new boss is already having his manage-from-above strategy questioned and second-guessed.
DYLAN BYERS

Elon's Church Plate
A motley group of coinvestors could help Musk to reduce the risk he is putting on Tesla.
WILLIAM D. COHAN
You received this message because you signed up to receive emails from Puck

Was this email forwarded to you?

Sign up for Puck here

Interested in exploring our newsletter offerings?

Manage your preferences

Puck is published by Heat Media LLC

64 Bank Street

New York, NY 10014

For support, just reply to this e-mail

For brand partnerships, email ads@puck.news