Welcome back to What I'm Hearing. Thanks to the NATPE Hollywood television conference for inviting me to moderate a great panel yesterday with Candle Media's Kevin Mayer, Lionsgate's Kevin Beggs, and analyst Jessica Reif Ehrlich. I'll run some excerpts from the conversation in Sunday's issue…
Today I'm diving into two big stories: the Johnny Depp verdict, and the Warner Bros. upheaval. Plus, Jim Miller has the second half of his definitive Succession rankings. (You may disagree with his No. 1; I did, somewhat, but he makes a compelling argument.)
But first…
Would Sheryl Sandberg, who's stepping down from Meta, make a good Disney C.E.O.? It sounds kinda nuts to me, given the toxicity around the former Facebook C.O.O. But with Disney now diving head-first into digital ads on Disney+, her expertise, her experience as a former Disney board member, and her high profile, could be an asset. Plus, Disney, under Bob Chapek, was the worst-performing Dow Jones stock of 2021. Meta was not.
Some movement in the Netflix awards machine. Elisabeth Baker, who had taken over awards marketing last year from overall awards guru Lisa Taback, was a victim of the layoffs a couple months ago, so now Taback has reasserted control over the TV ads and billboards that plug all the Oscar and Emmy contenders. Still waiting to see how the next round of cuts will impact Taback's division, which is much larger than at rival streamers and studios.
Speaking of marketing, how much does Amazon care about successfully launching its $1 billion Lord of the Rings series? Executives have brought in Sue Kroll, the former Warner Bros. worldwide marketing chief who worked on both the LOTR and Hobbit films, as a consultant on the campaign.
How to save your show in 2022: Thanks to its seafaring scenes, Our Flag Means Death is one of HBO Max's most expensive comedies. So despite being one of the most "in demand" series in streaming, according to Parrot Analytics, producers had to trim about 30 percent of the budget to score a Season 2 pick-up, I'm told, and will relocate the show from Los Angeles to New Zealand. (Producer Taika Waititi also has another Kiwi project.) It's tough out there, even for hits.
SPONSORED BY HULU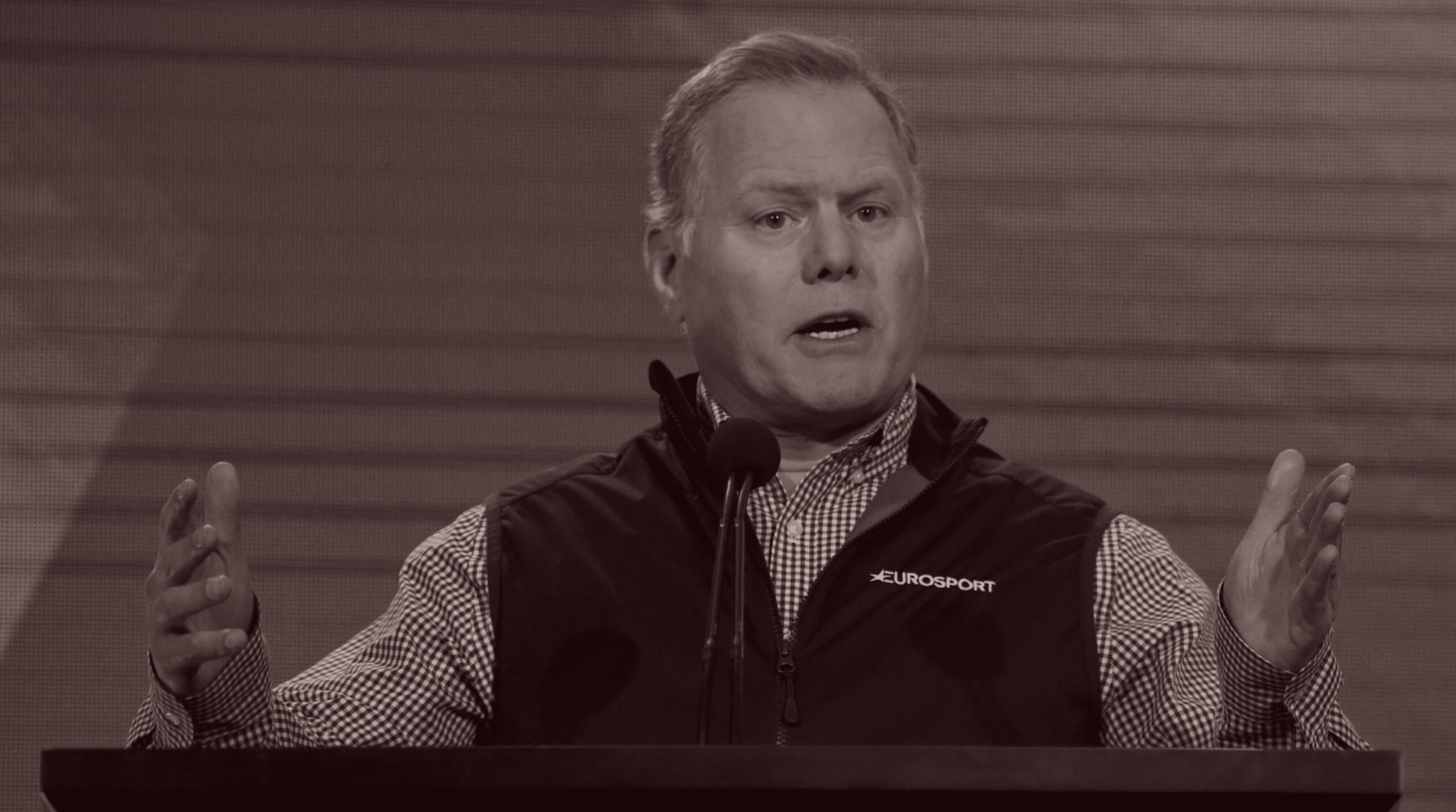 Warner Bros. Goes All In on Disney
David Zaslav would like nothing more than to replicate the Marvel miracle, to mine the archives for new franchises and compete with Pixar on animation. But DC isn't Marvel, and new WB film chiefs Michael De Luca and Pam Abdy will need more than just Igerian ambition to compete.
So, Warner Bros. Discovery C.E.O. David Zaslav wants Warner Bros. to become Disney, and he thinks incoming film chiefs Mike De Luca and Pam Abdy can do for the Warners and New Line labels what Sean Bailey has done for the live-action Disney unit. That seems to be the takeaway from yesterday's long-predicted exit of Warners head Toby Emmerich for a producing deal, and the announcement—also long-telegraphed—that Warners will be split into separate silos: live-action films from WB and New Line (De Luca/Abdy), family animation (T.B.D.), and DC superhero stuff (very T.B.D.), all with leaders reporting to Zaslav himself.

Few would argue with imitating a company that, in a few short years, morphed from the home of pricey write-offs like Prince of Persia and John Carter, into a risk-averse hit factory that released seven billion-dollar grossers in 2019 on the way to a record $13 billion in global box office. As I reported a couple weeks ago, Zaslav even has Alan Horn, the overseer of that Disney film strategy, in line to consult on the Warners makeover, and Zaz has been seen lately in deep conversations at the Polo Lounge with Mr. Mouseketeer himself, former C.E.O. Bob Iger.

But as any moviegoer can tell you, Disney is very different than Warner Bros., and it's not just that Disney is a brand unto itself—a fact Warners used to highlight, not run from. The success of the Disney silo strategy was dependent on a few very different (and arguably un-replicable) building blocks. I'm not saying this strategy won't work for Warners; I'm just saying you can hire the same architects, and even draw the same schematics, but if the core materials aren't there, the whole thing collapses under the weight of good intentions. Consider the evidence:

1. The Marvel Miracle

This one's obvious: Disney has Marvel! "DZ has decreed DC is Marvel, so it is!" one producer texted me. It's kinda laughable. Sure, Marvel wasn't always Marvel, and, until this unprecedented 15 year run, the DC characters were actually considered more commercial than the Marvel library. Marvel president Kevin Feige, with dozens of profitable movies in a row and an "always on" assembly line in theaters and on streaming, isn't exactly cloneable, and we know this because Warners has tried already at DC.

Remember when Geoff Johns was designated the "Feige of DC"? Yeah… Zaslav could make another run at Feige, who, I'm told, talked pretty seriously with Warners a few years ago when he was angling to escape the oversight of Marvel's then-madman C.E.O. Ike Perlmutter. (Iger and Horn ended up siding with Feige, smartly.) And Warners has in the past reached out to Louis D'Esposito and other key Feige deputies, with no luck. But Zaslav probably will need to either stick with DC's current chief, Walter Hamada, which few expect him to do, or take a chance on yet another leader for the unit. Zaz has been looking, but given Feige's stature in town and the inevitable comparisons between Marvel and DC, this is among the most thankless high-profile gigs in entertainment.

Question, though: If there were no Marvel, would we even be saying DC needs help? At least on the film side, the unit seems to have recovered from the Zack Snyder "Snyderverse" garbage, with crowd-pleasing hits like The Batman, Aquaman, Joker and Wonder Woman—some of them with darker themes that Disney wouldn't touch. The upcoming Black Adam movie has The Rock; and The Flash, with a multiverse and several Batmans, is testing super high (if star Ezra Miller can keep himself off TMZ). Plus, I'm told, Todd Philips is getting pretty close on a Joker sequel. (Zaz also wants Phillips involved on the movie strategy too, Kim Masters reported.) Perhaps DC can be better integrated into the rest of the company, like with the HBO Max spinoff shows such as The Peacemaker and the upcoming Penguin. Making it a standalone "silo" could help that process, but it's already kinda replicating Marvel in its own way, and given what's in motion, any major changes wouldn't take effect for a couple years anyway.

2. Disney Remakes the Hits

No disrespect to Disney and Bailey; it's really hard to make a good movie. But a big chunk of the success of the live-action studio can be attributed to the risk-minimizing strategy of remaking beloved Disney I.P. like Beauty and the Beast, Aladdin, Cruella, The Lion King, and next year's The Little Mermaid. Warners and New Line also have great libraries, of course, and I'm sure De Luca and Abdy's first task is to comb through the archives, plus figure out a way to jump-start Harry Potter and Lord of the Rings. But remember, Warners has already scraped that I.P. barrel. (Hence Space Jam 2. Yes, that happened, it wasn't a pandemic fever dream.) Every studio has scraped, it's just that Disney's library is better.

So it's still a big question: what kind of movies will De Luca and Abdy make at Warners and New Line, and what will the split of theatrical vs. streaming be? (Ex-Paramount exec Emma Watts, who interviewed for the job with Zaslav, is said to have asked for bigger greenlight authority than De Luca and Abdy got.) It's no secret that their MGM movies mostly lost money, and I doubt Zaslav wants Licorice Pizza, with its $40 million budget, anyway.

But Mike has always been super likable and has great talent relationships. I made some cracks about his MGM spending last fall, and when I saw him at the company's awards season holiday party, he was friendly and ready to debate it with me, which is more than I can say for most thin-skinned movie executives. He's a survivor, who made some truly excellent and commercial movies as a producer and executive, like Boogie Nights, Austin Powers, and The Social Network. (We'll forget about The Kitchen, the most recent film he produced for Warners.)

Plus, he's got a major protector in C.A.A., which has fed him projects and helped him land jobs over the years. In many ways, the ascendancy of De Luca and Abdy at Warner Bros. can be seen as the ultimate revenge by C.A.A.'s Bryan Lourd, who was incensed by former WarnerMedia C.E.O Jason Kilar and Emmerich for failing to inform him in advance of the decision to go day-and-date for all 2021 movies. Now Kilar and Emmerich are out, and Lourd has his guy in the chair.

3. Disney Means Animation

Zaslav is probably right that Warner Bros. isn't as big a player in animation as it should be. But creating a silo isn't exactly flipping a switch on a hit machine. Disney, going all the way back to Snow White and the Seven Dwarfs, is synonymous with feature animation, and even Disney had to go buy Pixar and its executive talent to remain competitive. Universal became a major player with its Illumination and DreamWorks Animation deals, not because it created a "silo." Warner Bros. Animation has hits, but it's not on the level of Disney or Universal because its owner hasn't invested as greatly. Pretty simple. Maybe a major hire from Disney could jump-start that rebuild, akin to David Ellison's Skydance hiring Pixar co-founder John Lasseter.

4. Who's the Grown Up in the Room?

Probably the most challenging aspect of the Disney-fication of Warner Bros. is that there's no proven leader overseeing it all. Horn played that role masterfully at Disney, and now Alan Bergman has taken over. With the Fox assets and Lucasfilm, that's seven silos reporting to Bergman, but Warners isn't far behind with four. Who's the train conductor and quality control? Zaslav, who has never made a movie, and whose experience at Discovery networks is largely with content like My Feet Are Killing Me (a real show) and Ladies of Liposuction (I made that one up)? He's making a big bet on managing all these film executives himself. The org structure is lean and mean, but seems like it's missing a key person.

None of this matters, of course, unless the investment is there to compete. And that's the big question mark in the New Warners. Zaslav's $3 billion in promised "synergies" at W.B.D. will soon lead to major layoffs, with many of the lower-paid Discovery people taking over for higher-paid Warners veterans. Under AT&T, Warners suffered a major brain drain in television, but its film studio was less impacted. A loss on the movie side would hurt badly, no matter how the company is organized.
ADVERTISEMENT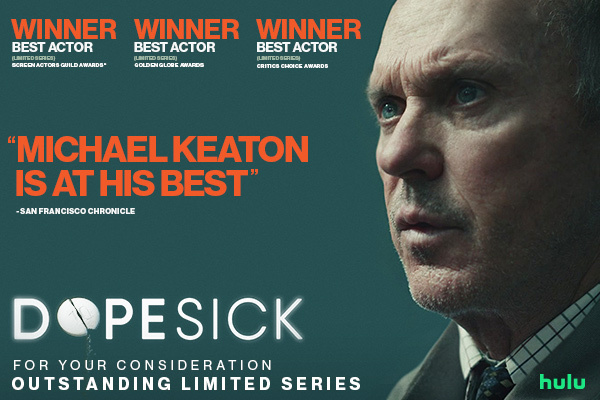 The Post-Depp #MeToo Playbook
I sometimes wonder if, had I continued as a lawyer rather than pursuing media, I would be representing men accused of inappropriate behavior these days. It's likely, given that many of the talent-side entertainment business litigators I worked with back in the 2000s have developed a specialty in navigating #MeToo calamities. It's a tricky practice area, requiring both familiarity with how Hollywood and the media work, but a booming business for those with the skills. And, I think, it's about to get even bigger.

I checked in with many of those lawyers during the Johnny Depp-Amber Heard trial, and most were watching with their collective mouths agape. This was the exact opposite of the quiet nuance with which they typically handle these situations. Instead, the trial was a unique confluence of crazy on full display; vindictive litigants hell-bent on winning, even if it means torching their own reputations; an Ito-esque judge, Penney Azcarate, who allowed the circus atmosphere; and finally, yesterday, a bonkers verdict, wherein a jury found that Amber defamed Johnny, and Johnny also defamed Amber, but Amber defamed Johnny more and thus Johnny is owed $8.35 million. A truly crazy result, and Heard's lawyer said today that she will appeal.

But the damage is done. For Heard, financially. For both of their careers, probably for a few years. And for the #MeToo movement itself, according to victims' rights advocates. "We are deeply concerned the Depp-Heard decision will set precedent exacerbating barriers victims face in coming forward," Women in Film tweeted. There has been so much speculation about the impact, I wondered whether the lawyers in the middle of these disputes are already feeling it. So I went to a couple attorneys I used to work for, Larry Stein and Michael Plonsker, both of whom now handle #MeToo situations, representing those accused of inappropriate behavior, and, at times, the accusers. At this point, there is a playbook for these matters that typically does not involve suing or otherwise antagonizing an accuser. Could that change now?

"I do think this is a turning point," Stein told me. "There's a natural fear of defending yourself because you might be considered misogynistic. But now there's going to be less hesitancy. You don't want to attack the woman; that's inappropriate. But you want to get the facts out there. This is likely to increase the number of people who are willing to defend themselves rather than put their tail between their legs and walk away."

Stein, who, according to court records, has represented Fred Savage and producer Jeff Franklin, told me he's already received "emails from multiple clients in that situation, all of whom are excited about the [Depp] result and hopeful that there will be progress made on behalf of people who are defamed unfairly." I tend not to weep for men who are held accountable for bad behavior, but it's true that Hollywood studios now act swiftly and publicly on allegations of any improper conduct, and attorneys for the accused often say it is an overreaction that destroys careers. Words like "toxic" and "inappropriate" and "grooming" get thrown around, the media reports on them, and there's not much an accused person can do after that except try to salvage his or her career. Or maybe, now, sue for defamation.

To the extent this jury seemed to believe the man more than the woman in this case, perhaps it does mean public opinion is shifting on the topic. But Plonsker, who has represented James Franco and producer Keith Redmon, said he's not changing his advice to clients just yet. "I think this case is fact-specific," Plonsker told me today. "If I had a client say, 'Depp just won, should we rethink whether we want to sue?' My answer would be no, not because of that [verdict]. I don't see this case as a positive for anyone. It's just another thing to think about."
Since Heard's lawyer says she'll appeal, I asked Eriq Gardner, Puck's legal expert and author of The Rainmaker newsletter (sign up here), what her best grounds might be. Here are the arguments:

1. This shouldn't have taken place in Virginia. Neither party has a substantial relationship to the venue. The Post servers? Please. The Virginia Supreme Court should decide for the first time how jurisdiction operates in libel cases over online publications.

2. The judge should have ruled before trial there was no defamatory meaning in three challenged statements. Specifically, the op-ed discussed Heard speaking out against sexual violence, becoming a public figure representing domestic abuse, and seeing how institutions protect men. These statements weren't literally false. Instead, the judge stretched the doctrine of "defamation by implication" to invite a character trial.

3. The judge should have ruled before trial there was no "actual malice," the standard for defaming a public figure. The op-ed didn't name Depp, and was vetted and changed on the advice of counsel. She was hardly being reckless here.

4. The statute of limitations had run on Depp. The gravamen of the case was an assault claim that came during the 2016 divorce. Virginia's statute of limitations is just one year, so it's too late for him to sue. The 2018 suit alleged that the op-ed republished statements, but there really was nothing new here to start a fresh clock.

5. The judge should have stopped this case upon a UK judgment deeming the allegation of "wife beater" to be substantially true. Depp had his shot, and international comity demands that we respect foreign judgments.

6. There wasn't a fair trial. The judge should have allowed the admission of evidence that would have swayed the jury, including photos of injuries, medical records, and a text from Depp's assistant saying how Depp was "very sorry" about "kicking" her.

7. Cameras should not have been allowed in the courtroom. It tainted the proceedings, fueling a zoo-like social media firestorm that was impossible for a non-sequestered jury to ignore, and ultimately influenced the verdict.
The Insider's Definitive Hierarchy of Succession Episodes (Part 2)
Heading into Emmy voting, I asked HBO book author Jim Miller to rank all of Succession's 29 episodes. On Sunday, he counted down numbers 29 through 16. Here now are his top 15, including a No. 1 that might surprise fans of the show…
15. "Dundee" (Season 2, Episode 8)
Where Logan Roy returns to his hometown for a celebration honoring his 50 years in business.
Brian Cox was born in Dundee, Scotland, and the splendid sequence of Logan riding into that town demands its place in the Succession highlight reel. A wonderful close-up and spectacular writing somehow manage to deliver empathy for Logan the man and even more respect for Cox the actor.
Speaking of r-e-s-p-e-c-t, Kendall's gumption-filled "L to the OG" rap tribute to his father may have elicited more visceral and physical reactions (eyes and/or ears covered, jaws gaping, stomach growling) from an audience than any television scene of recent memory. Watching Kendall on that stage, we became Kramer jerking around Jerry's apartment upon hearing Mary Hart's voice, a painful yet delightful reminder that Succession is boundless in its ambitions and Jeremy Strong limitless in his acting acumen.
The scene is also emblematic of one of the show's most ingeniously choreographed trademarks: pushing its characters to the limits of convention and likeability—then even past them—but without being so reckless that we feel like voting any of them off the island altogether.
Elsewhere in "Dundee," note to file: Never bet against Marcia, and always give thanks to Succession for its commitment to give Ewan Roy (James Cromwell) ample opportunities to wickedly delineate the evil that is Waystar Royco.
14. "Safe Room" (Season 2, Episode 4)
Where a potential Waystar marriage becomes Topic A, and Shiv begins her unannounced company residency amidst a gunshot ringing out.
See you Sunday,
Matt

Correction: The Puck CMS amusingly auto-corrected Diddy as "Duffy" in Sunday's item on Ari Emanuel's wedding. Apologies to Diddy (and to Welsh singer-songwriter Duffy).

Got a question, comment, complaint, or an appropriate name for Toby Emmerich's new production company? Email me at Matt@puck.news or call/text me at 310-804-3198.
ADVERTISEMENT

FOUR STORIES WE'RE TALKING ABOUT
Adieu, Meta!
Minutes after announcing her Meta departure, Dylan spoke with Sandberg about her decision and what's next.
DYLAN BYERS

The ZIRP Party's Over
Could ending the punchbowl foreshadow a short-term recession, midterm bloodbath, and rebound in '24?
WILLIAM D. COHAN

How Jeff Roe Won
McCormick's Trump-curious campaign manager seems to be leveraging the recount battle into an audition for his next gig.
TINA NGUYEN
You received this message because you signed up to receive emails from Puck

Was this email forwarded to you?

Sign up for Puck here

Interested in exploring our newsletter offerings?

Manage your preferences

Puck is published by Heat Media LLC

64 Bank Street

New York, NY 10014

For support, just reply to this e-mail

For brand partnerships, email ads@puck.news