Happy Hanukkah from What I'm Hearing holiday H.Q., where it's always festive and bright. Remember, we're waiting until the Avatar actual weekend numbers hit tomorrow to determine our box office contest winner.
As always, if this email was forwarded to you, join the WIH community (or send a thoughtful last-minute gift) by clicking here.
Discussed in this issue: David Zaslav, Dany Garcia, Christine McCarthy, Jeremy Zimmer, Bryan Lourd, Scott Stuber, Ellen Rapoport, Harry and Meghan's fake living room, and the "momager" of the year.
But first…
Who Won the Week: Bad Bunny
Pollstar revealed the Puerto Rican pop star generated $435 million from 43 shows in 2022, the biggest year for a touring act ever, topping Ed Sheeran's 2018 haul. He wins despite a Taylor Swift-level Ticketmaster debacle where legit tickets were denied and Mexico's president begged Mr. Bunny to play a make-good show.

Now the story that can't be killed…
Warners' Super-Drama: The Manager Angle
Mentioned in most of the coverage of Henry Cavill's return to Superman in Black Adam and his subsequent firing by new DC chiefs James Gunn and Peter Safran: Cavill and Dwayne Johnson have had the same agency (WME) and manager (Dany Garcia, Johnson's ex-wife and producing partner) for many years.

That's why, the thinking goes in the rep community, Johnson was so adamant about shoehorning a Cavill end-credits scene into the movie: to set up a Black Adam vs. Superman sequel starring two of Garcia's clients. Team Rock even went so far as to sidestep then-DC chief Walter Hamada, who had said no, to get the green light for the scene from new Warners film chiefs Mike De Luca and Pam Abdy.

Just one hitch in that theory: Cavill actually fired Garcia a few months ago, before all the DC drama went down. If she was advocating especially hard for Cavill, it was in service of Johnson, and perhaps the fear that the movie wasn't strong enough to lure audiences without a buzzy stunt. Alas, any and all of those fears were proven correct.
"I like Bob Chapek, which might surprise some people. I think he's a good, decent man." –Bryan Lourd, the CAA chief, kindly twisting the knife into his now-fired Disney nemesis while being honored at an event.

Speaking of agents, I had UTA's Jeremy Zimmer on my podcast this week, and his comments about the decline in spending at the streamers, the stakes of a Writers Guild strike, and the CAA-ICM merger seemed worth passing along tonight…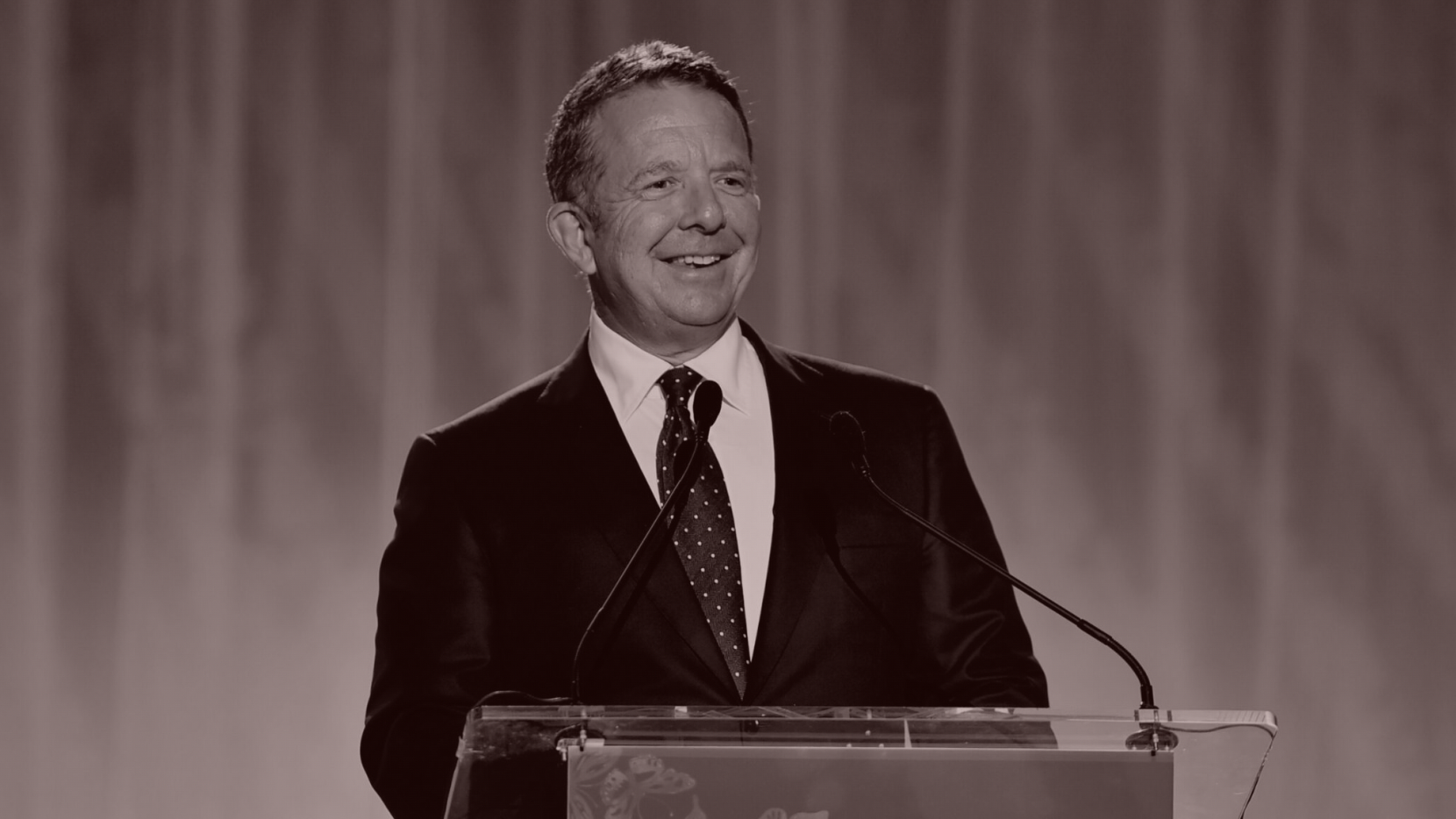 How Agents Ride Out a Recession
UTA C.E.O. Jeremy Zimmer speaks candidly about cuts at the streamers, the writers' unrest, WME's expansion, CAA's M&A, and what's next for his own agency amid an economic downturn.
It's been a wild year at the talent agencies, with CAA and ICM Partners merging, WME installing new leaders, and UTA selling a big chunk to a Swedish private equity firm. All while the ground shook under the talent community as the streamers that have fueled the Hollywood economy re-assessed their spending amid a market turn. UTA C.E.O. Jeremy Zimmer jumped on a Zoom with me Thursday to break it all down. This interview has been edited for length and clarity.
Matt Belloni: UTA represents Ellen Rapoport, the creator of Minx. HBO Max renewed the show and then this past week un-renewed it amid all the Warner Bros. Discovery cost-cutting, even though it's almost finished shooting its second season. As the head of her agency, how do you respond to that?
Jeremy Zimmer: You respond by saying this kind of action creates a level of distrust within the creative and representation community. Having these relationships, building a brand, connecting to an audience—all of the things that go into the decision of making a show seem to be thrown out the window for the expediency of a tax write-off, and that's really unfortunate. It takes years to build the trust of artists, the brand of Warner Bros., and it doesn't take long to destroy that.
A MESSAGE FROM OUR SPONSOR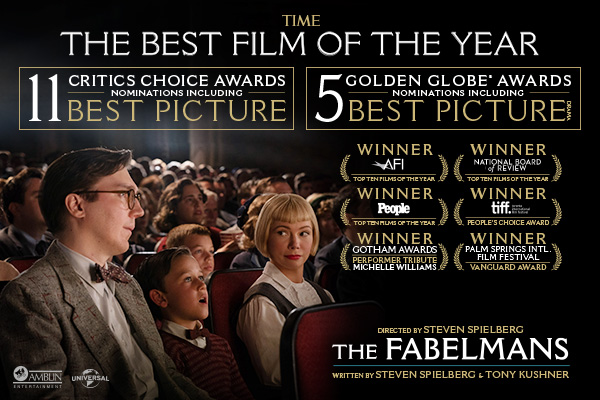 "Movies are dreams that you never forget." A deeply personal portrait of 20th Century American childhood, Steven Spielberg's The Fabelmans is a coming-of-age story about a young man's discovery of a shattering family secret and an exploration of the power of movies to help us see the truth about each other and ourselves. The Fabelmans is now nominated for 11 Critics Choice Film Awards including Best Picture and 5 Golden Globe Awards including Best Motion Picture – Drama. The American Film Institute and the National Board of Review have both named it one of the year's best films. And Time Magazine has selected The Fabelmans as the best film of 2022. Now playing in theaters nationwide.
So you think the Warner brands are being destroyed?
I don't want to say they're being destroyed, but decisions like this certainly put people on edge. If I have [a project] that is very desired, what's the place that is going to stay in love until there's absolutely no reason to be? In moments of consolidation and chaos, it becomes difficult to have a full-on "Oh, we can't do business with them" [conversation] because that's not fair to a bunch of other clients that may be excited to sell their show to HBO or Warner Bros.
We've had a booming environment for the past 10 years or so. Now we've seen the complete market rejection of the streaming model over the last 8 to 10 months. How has that trickled down to your world? Ari Emanuel says "we haven't seen it," but that's bullshit, right? What do you see for talent right now and how these companies are pulling back?
The revenue for now has remained pretty strong, but the cost basis of running businesses has skyrocketed, so profitability becomes much harder to achieve. And Netflix looks like a genius when its stock was at $700, and it looks like an idiot when it's at $250.
But are the streamers buying less? It certainly appears that way.
The streamers are definitely slowing down, evaluating what they have, what they need, what they want. It doesn't yet seem like a systemic slowdown because there's a very aggressive market for the best stuff. What I imagine will occur is the second tier—where Netflix would need everything, they're being much more discriminating, it seems. I think you'll see more of that across the board.
Who's the "A" buyer right now?
Right now, Apple seems very aggressive, and Amazon remains very aggressive about the A-List projects, the things that seem undeniable. Hulu is a place that our clients love to work, they're in the mix as well. But so much of it is relationships. For people who have a relationship with HBO and the specific way they do things, how they market their shows so incredibly, it's never as routine as "this one, not that one."
Let's talk about backends. You've been critical recently of the Netflix model of paying premiums up front in exchange for no backends. But you and the other agencies enabled this model by putting your clients into these situations. Why the change of heart, or is it one?
I've been saying for a couple years that the destruction of backend is something we all have to be worried about. I believe backends are better for the participants and also for the streamers to have more of an alignment with artists—to not have to pay so much up front, to have artists and buyers aligned on how we manage costs more effectively.
Backends are just an incentive alignment, which makes sense.
And Netflix changed the rules. The bargain was: Come to us, you get an order for a full season, you're gonna live in this perfect ecosystem, not worry about reviews or ratings, we're gonna market the show through the algorithm to the people who are most likely to watch your show, and there's not gonna be commercials that interrupt the creative flow.
And now they've changed the rules. They will have ad breaks, they're getting additional revenue from outside the original bargain, and it's only a matter of time before all the streamers start selling not just the shows they don't want, like Warner Bros. Discovery [which has taken dozens of shows off HBO Max to put elsewhere], but also the shows that are most successful, because there will be a revenue model that will be very successful.
And because they own your clients' shows, they sometimes don't have to pay the talent anything to do that.
Exactly. The bargain has been changed. So not only are backends an alignment of incentives, it's also a fair reimagining of the bargain.
Your writer clients are very upset and are threatening to strike in May. But you and the other talent agencies are just coming off your own battle with the Writers Guild over packaging fees and ownership. Where does that put the agencies in this battle?
We went through our issue with the writers. I don't believe it was the right fight at the right time, but I do understand this fight. For a solid, working writer, the economics of the business, as it currently stands, is not commensurate with what their value would be and should be. Whether this is the right way to do it… the damage of a strike and whether the damages will actually be recovered as a result of the strike? I don't know. Is the damage you do going to be worth the victory you have? That's the concern I have, and sometimes that seems to get lost.
Do you think the damage to the writers in the 2007-08 strike was worth it?
I definitely don't. Studios really re-thought a lot of their relationships, they canceled a lot of overall deals. They said "Oh, we have all this I.P., let's just lean on I.P., remakes, sequels, let's lean on unscripted television." Opportunities disappeared and many of them haven't come back.
But if the writers just let this go and focus on higher minimums and increases in residuals and better benefits, the things they traditionally settle for, that doesn't change the fundamental problems. The entire value proposition of professionally produced content has changed in the past decade. Yet the pay system is still stuck 15 or 20 years ago where you could be a writer on a show and make your annual living.
It doesn't pencil out for a lot of the writers. It pencils out for a few. There's always been a pretty significant inequity [within the guild]. The problem is both sides become extremists. But in the midst of a crisis, can we sit down and be thoughtful about solutions as opposed to being focused on problems?
UTA has had an active few years. You did a partnership with Klutch for sports, you brought in MediaLink for brands, Curtis Brown in the U.K., you got private equity money from EQT. But ultimately you're in the service business—your assets go home at night. WME has bought a number of tangible assets like UFC, Bull Riding, etc. For UTA to continue growing, do you need to buy assets?
For the right asset—something that is I.P.-grounded and potentially good for us and beneficial for our clients—of course we would. Honestly, when they bought UFC, I didn't get it, I thought it was ridiculous, and I was wrong. They did something incredible, which has become an important basis for a lot of their businesses. It's allowed them to build a tremendous sports and sports marketing business. I admire it.
Do you think CAA buying ICM Partners this year was a smart acquisition?
It was a super smart acquisition, it helped them profoundly in a couple areas where they really had a need: publishing and television. And CAA had not really done a transaction like this at scale and had to go through the complexities of merger and integration. If they do that successfully, it'll be really good for them in terms of their ability to grow.
So that leads to the question: What are you looking to buy? You went after Paradigm. Gersh? APA?
I'm certainly not gonna tell you. ICM was a great acquisition, we would have loved that. There aren't a lot of other opportunities underneath that that make sense for us. We need to look outside that core area.
It's pretty clear that a recession is coming, if it's not already here. How do you navigate that?
Having been through a few rocky times, the first thing is that on the other side of rocky times is tremendous opportunity. You don't allow the choppiness to freak you out and start making bad decisions. When there's a lot of consolidation, a lot of valuable things get thrown out the window because people don't have the time or attention to figure out how to make them work. And those things then reconstitute into growth-oriented entities. Our job is to be part of that reconstitution.
So it'll be eggnog and nail-biting over the holidays at Disney, as Avatar: The Way of Water opened to $135 million domestic and $435 million worldwide, both on the low end of expectations (including my own prediction). Don't throw Jim Cameron in director jail just yet, though, since the numbers suggest this movie is just getting started:
The IMAX global number ($49 million) represented 11 percent of total gross, and in China, IMAX did 27 percent of the box office on only 1 percent of screens, meaning many people are waiting to see it in large format;
Two-thirds of tickets worldwide were for 3D, per RealD, meaning surcharges will continue to goose the overall numbers;
Heading into Friday, roughly 23 percent of pre-sales were for after opening weekend, per EntTelligence. So, basically, it's performing just like the first Avatar. [NYT]
Prominent Disney shareholder Rupert Murdoch threw five reporters of his Wall Street Journal at filling out the Bob Iger vs. Bob Chapek narrative, in which C.F.O. Christine McCarthy again plays a starring role. One lingering question: If Chapek and McCarthy hated each other so much, why didn't he just fire her like Peter Rice? [WSJ]
Here's that trade report on Netflix "falling short of ad-supported viewership guarantees" and letting buyers take money back, which caused its stock to slide 9 percent on Thursday. [Digiday]
More Netflix: Would somebody please send film chief Scott Stuber a funny comedy script! "There haven't been that many pitches or scripts in the market," he says. "People want to laugh." [Bloomberg]
YouTubers can now sell their back catalogs for millions of dollars, just like Bob Dylan. [WSJ]
The heartwarming holiday story of the guy who likely wrote Jingle Bell Rock and why he got screwed out of millions of dollars. [LAT]
CNBC does the anonymous-executives-predict-the-future-thing, with the usual suspects (Paramount selling, Netflix buying), and some doozies (Bezos selling Washington Post). [CNBC]
Does it bother you that Harry and Meghan apparently filmed their Netflix doc series in someone else's home? We're certainly led to believe those are royal chicken coops. [Daily Beast]
Lucas Shaw and I revealed the biggest flexes of the year, starring Tom Cruise, Spencer Neumann… and the Warner Discovery leakers. [The Town]
My inbox this week was a mix of David Zaslav epithets and Avatar-induced takes on the future of theatrical. Some examples…
"The writing's on the wall: Avatar 2 will make a shit ton of money, but audiences are gonna be meh about it. I don't see how it comes close to the money the first one raked in. When Avatar 3 drops, it's not gonna do nearly as well. Avatar 4 and 5 will quietly go away. I think everyone involved already knows this, hence why Cameron is already walking away from [directing] them." –An executive
"I think we need to reframe the conversation. The goal should not be to reach back in time and bring box office levels back to their peak. The market has changed dramatically—Covid and streaming and recessions, oh my—and the theater business needs to change accordingly. That means fewer theaters; a focus on new blockbusters and re-releases of old blockbusters. Don't fight for the past, plan for the future!" –Another executive
"The loss of [HBO Max's] Gordita Chronicles, which unless you know something I don't is not landing elsewhere, means the loss of maybe the only show where young Latinx kids get to see themselves on screen and watch along with their families. That one is a tough loss when you consider that on-screen roles for Latinos sits at 7.1 percent (vs 19 percent of the U.S. population)." –A filmmaker
"At what point is someone going to sit Cameron down and tell him Avatar 2 is about 45 minutes too long? That's beyond obvious, and yet it's clear no one had that conversation with him. If he does this on 3, there will be no 4. –A producer
"More like Babylong, amirite?" –A lawyer
No fun stuff over the holidays, I'll leave you with this gem spotted on La Cienega near the Beverly Center… I have a lot of questions…
Have a great week,
Matt

Got a question, comment, complaint, or ski in, ski out privileges? Email me at Matt@puck.news or call/text me at 310-804-3198.
FOUR STORIES WE'RE TALKING ABOUT
Iger's Expectations
An end-of-year conversation encircling several major questions facing Hollywood and Wall Street.
DYLAN BYERS & JULIA ALEXANDER

Putin's Chef
A profile of the terrifying kingpin behind Russia's most notorious mercenary group.
JULIA IOFFE

Need help? Review our FAQs page or contact us for assistance. For brand partnerships, email ads@puck.news.
Puck is published by Heat Media LLC. 227 W 17th St New York, NY 10011.