OK, but what else have you got? It might be strange to say that about Disney+, which sits at 118 million subscribers after exactly two years of existence. Its family programming amounted to nearly 17 percent of total "demand share" for kids content in the U.S. during October, according to Parrot Analytics data, second only to Nickelodeon. At the same time, each live-action Marvel and Star Wars series on Disney+ became the most in-demand show globally within weeks—and in some cases days—of premiering, far outpacing competitors.
Except that is the question these days. During the company's Q4 earnings call yesterday, Disney C.E.O Bob Chapek revealed a notable Disney+ subscriber slowdown, adding just over 2 million customers in the quarter. Questions are growing about the scalability of the service, as well as the nearly 40 percent of subs coming from Disney+ HotStar in India, where revenue per subscriber is lower, and where usage is driven by regional sports that could be scooped up by a rival. 
Disney observers increasingly want to know: How can Disney+ continue growing beyond the families who subscribe for kids (and who likely signed up immediately), and the Star Wars or Marvel diehards (who likely were already lured)? Or, as I like to refer to it, how does Disney+ recreate its Hamilton magic?
Some quick context. In July 2020, when Disney+ premiered the filmed version of Broadway's Hamilton, millions of new customers signed up. Specifically, there was a 641 percent increase in Disney+ subs that weekend compared to prior weekends, according to analytics firm Antenna. More important to Disney, however, was who signed up. Unlike the first rush of 10 million customers on Disney+ launch day, those new subs weren't convinced they needed to watch a new Star Wars show or library titles like Moana or Up. Hamilton, however, was new, exclusive, all-audience, and generated just enough anticipation to convince unsure customers to finally give Disney their credit card info.
But as significant as that rush was the subsequent drop-off. Roughly 30 percent of customers who signed up for Disney+ during Hamilton's premiere weekend (July 3, 2020) canceled their subscription after one month—or, to put it another way, they were 1.5 times as likely to cancel than other customers, according to Antenna.
There just wasn't much else for them. They came in for what they wanted—Lin-Manuel Miranda's blockbuster musical to watch while stuck at home over Independence Day in the middle of a pandemic—and many bolted as soon as possible. Same for many who come for WandaVision or The Mandalorian. What else is there to watch that isn't more of the same?
At the heart of Disney+ is the Disney brand, and that's never going to change. But to reach 230 to 260 million global subscribers by the end of 2024, which Chapek and C.F.O. Christine McCarthy projected last December and re-committed to yesterday, the service must appeal to the Disney crowd and then some.
Chapek seems to know this. "Disney+ is a four-quadrant service, and as such, we need content that is going to be broad and appeal to each of those demographics," he told investors yesterday. "That's why we've fired up the production engines of our Fox team….Searchlight…and our general Disney Channel entertainment team, making content both for Hulu and Disney+."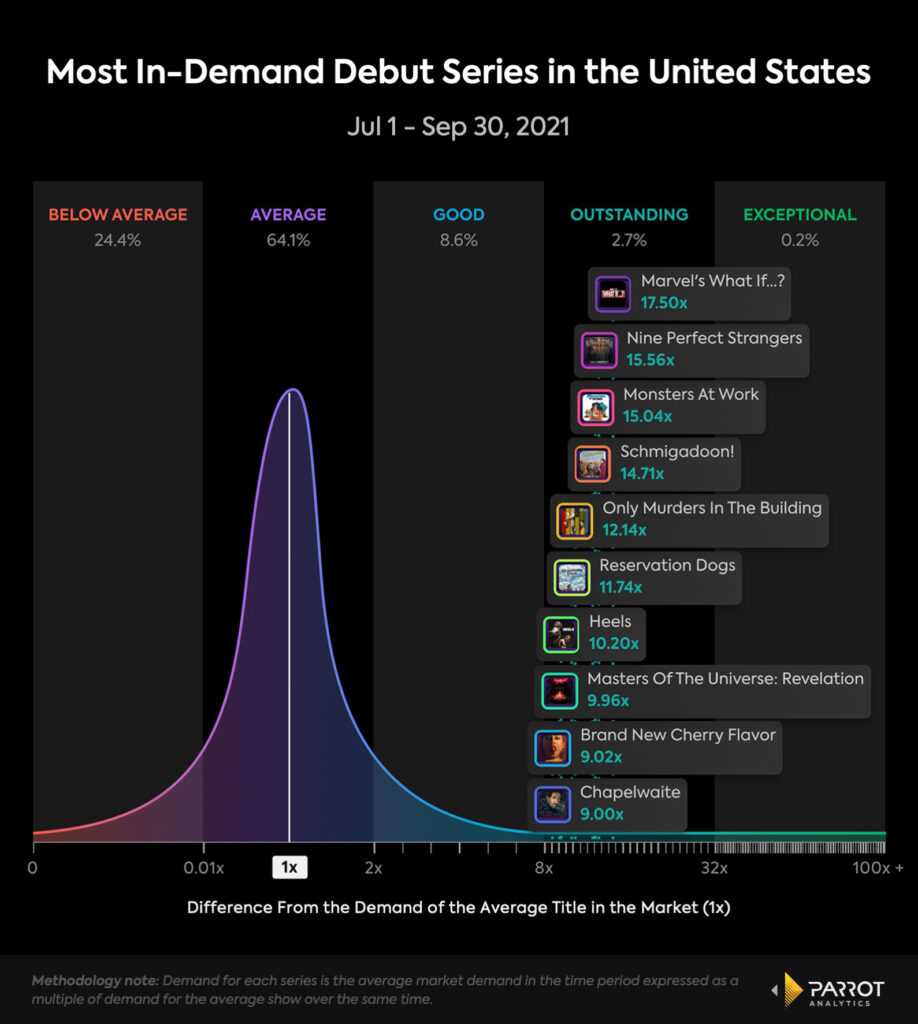 That sounds good, but the fact is, Disney+ is not currently a four-quadrant service, meaning it is not a must-have for all audiences, young, old, men and women. Not on its own, at least.
For instance, recent studies from HarrisX, per a MoffettNathanson note, demonstrate that Disney+ suffers from poor adoption rates by older viewers. The lack of a diverse slate, in addition to a relatively bare cupboard (just over 1,300 titles, compared to close to 8,000 at Amazon Prime Video) means that Disney+ engagement time per session for non-children is likely much lower.
The company's solution for this in some non-U.S. territories (Europe, Canada, Australia, New Zealand, and Singapore) is Star, the Disney+ add-on with content from FX, ABC, Freeform, and other Disney networks that fuel Hulu in the U.S. When shows like Modern Family or Dopesick are available directly within an app, it takes less effort, commitment, and dollars to keep customers streaming. Everything is in one place. If users in the U.S. want to jump from Loki to Only Murders in the Building, they must make an affirmative effort to leave Disney+, search for the content, then open Hulu (including signing up for it individually or through a bundle), before watching it.
Disney+ with Star creates a general entertainment offering—everything for someone, while also carrying something for everyone. Chapek and Co. want the so-called "Disney bundle" (D+, Hulu without ads, and ESPN+ for $20) to solve this issue. It might, but the value proposition for the bundle is still three streaming services for the price of two, instead of two streaming services for the price of one.
Having an entire library of content spread out across two different streaming services also interferes with context-driven feedback recommendations, a key component to increasing session time and making a platform like Disney+ feel like a necessity, even when the Frozen 2 or Hawkeye credits roll.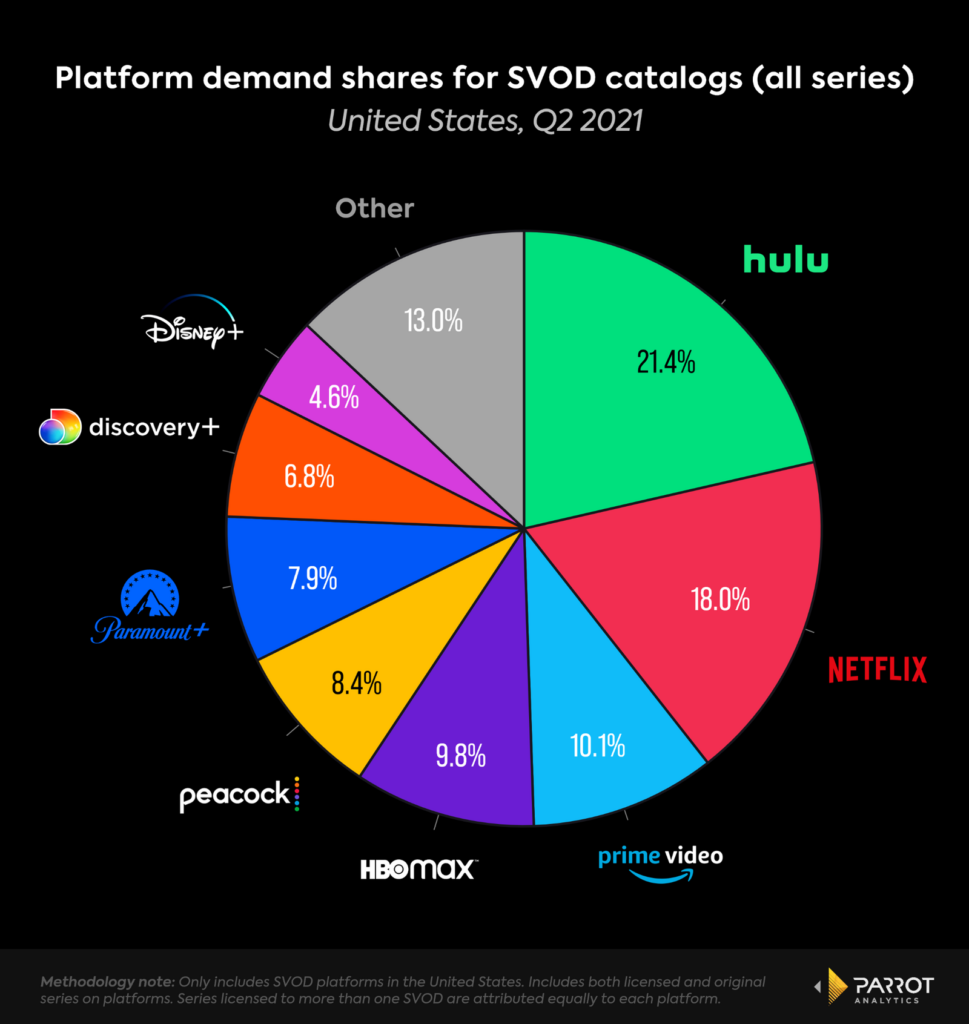 Subscribers who might want to watch Nine Perfect Strangers after, say, Hamilton, aren't seeing that title because it's on an entirely different app, despite being part of the same bundle. If Nine Perfect Strangers was on Disney+ and recommended to Hamilton fans while they are wiping away tears at the end of "Who Lives, Who Dies, Who Tells Your Story," they would likely stay on the platform longer—and would be less likely to churn out. Making a wider array of general-entertainment content available, and ensuring the right customer sees the right recommendation, would cement Disney+ as a necessity to a lot more people.
"Perceived value" is essentially how much a customer thinks something is worth. It's why someone decides that HBO Max is worth $15 a month—because it's the price of HBO with a bunch of extras thrown in. By contrast, "real value" is how necessary a service is to a subscriber, looking at all the individual parts associated with the monthly cost.
Apply these standards to Disney+. If the perceived value of Disney+ is that it provides daily entertainment for $8 a month, with a slew of new originals and lovable favorites, but customers find themselves only opening it once every two weeks, then the real value is far less than its original perceived value.
Disney's "high acquisition" originals (meaning, it has a lot of breakout series that bring in swaths of new subscribers, like The Mandalorian) come from the company's franchise pillars. Multiple new Star Wars, Marvel, and Pixar projects hit the service throughout the year. But these series all have extremely high affinity with one another—those who watch The Falcon and the Winter Soldier are probably watching some combination of WandaVision, The Mandalorian, Loki, Star Wars: Visions, What If…?, and The Mighty Ducks.
The Disney+ churn rate is below industry standard (​​4.3 percent, compared to 6.8 percent for HBO Max, and 9.5 percent at Peacock, but more than Netflix's 2.5 percent, as reported by Variety). So debuting a new Marvel or Star Wars series every few weeks is great for retention purposes. It's not great for continued growth among the millions of people who don't want to watch every new Star Wars or Marvel title. It's also not great for customers without children who are looking for general entertainment. How does Disney get the Hamilton crowd back?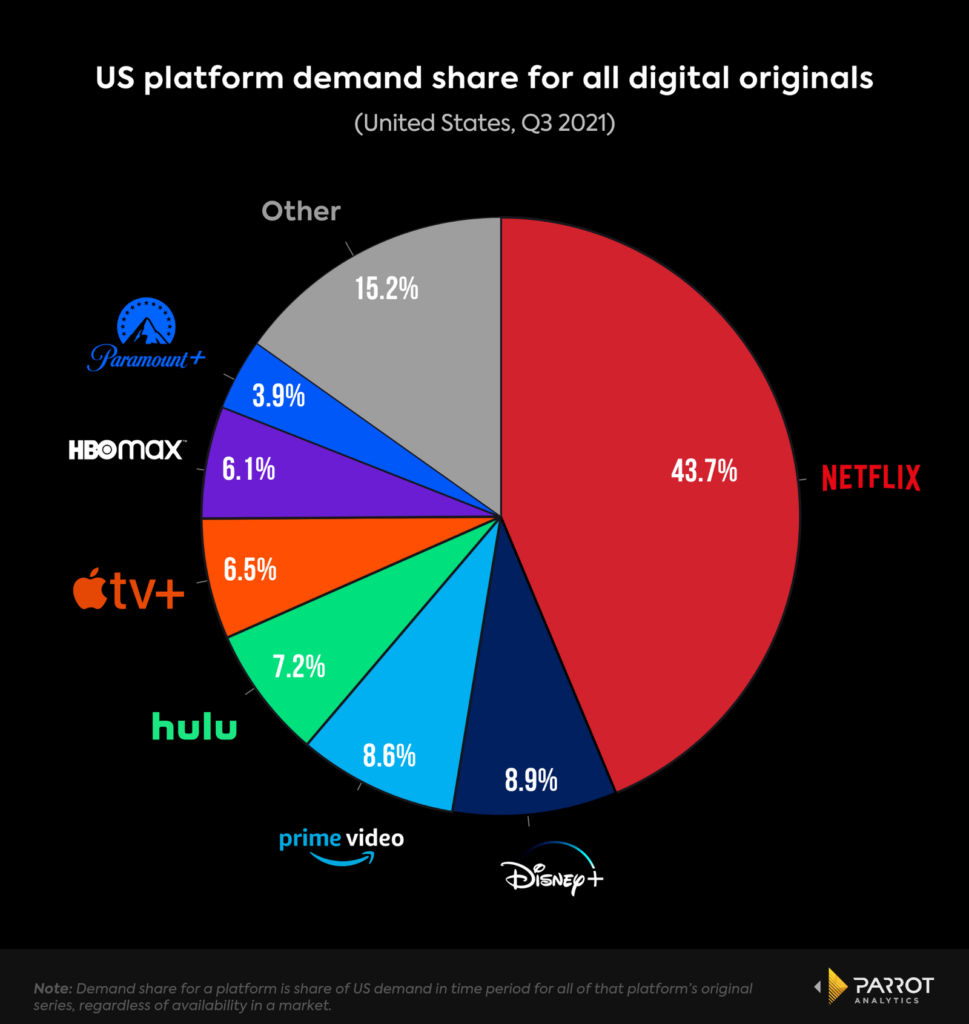 The answer is that Disney+ in territories where Star isn't offered needs new Hamiltons, or even Dopesicks, on the platform with greater frequency—not on a different platform that exists within a bundle. It's a double edged sword for Disney; having racier content on a service that kids may accidentally access is counterintuitive to Disney branding, and offering a "Star" tab would siphon subscribers from Hulu—and Disney's effort to upsell a bundle that includes a service Disney executives have made clear is a core part of the company's streaming empire. (Disney is set to complete its full acquisition of Hulu in 2024, paying Comcast billions of dollars for the company's remaining 10 percent stake.)
Without it, however, Disney+ misses out on key programming opportunities that its competitors are pumping billions of dollars into producing. Adding more general entertainment would greatly expand what subscribers and potential customers think Disney+ is offering, and widen the customer base that Disney+ can attract.
The counterargument, of course, is that Disney+ has reached 118 million subscribers thanks to families and just a few core franchises. Even if growth slowed this quarter to less than 2 percent in total subscribers, those numbers are still increasing. For as long as there are children and superfans, Disney+ will have a sizable subscriber base.
This is true, but it's not the full picture. Disney+ has the advantage of a century of content and IP. But Disney isn't the only company trying to use franchises to grow to 250 million global subscribers. Netflix is investing billions of dollars on kids content, for instance, including targeting six animated feature films a year—more than Disney releases between both its Disney Animation and Pixar units. Apple is working with Skydance Animation on projects for children, and that's on top of acquiring the Fraggle Rock library and producing more Peanuts specials. WarnerMedia has Cartoon Network, Looney Tunes, and Sesame Street, all of which are seeing increased investment.
Disney may be king, but competition is fierce. Where Disney+ succeeds, competitors are trying to catch up—and where Disney+ lags, competitors are lightyears ahead. For the service to grow beyond kids, fanboys, and Indian cricket lovers, it must become more of a general entertainment platform. It needs a little bit of Marvel, a little bit of Pixar, and a little bit of Only Murders in the Building.
Julia Alexander is a senior strategy analyst at Parrot Analytics, a global analytics firm that measures cross platform demand for content, where she analyzes trends and shifts in streaming entertainment. Prior to joining Parrot Analytics, she was a reporter at The Verge, Polygon, and IGN.