Happy Monday. I'm Eriq Gardner.
Welcome back to The Rainmaker! Today, a closer look at the latest twist in Apple vs. Epic Games, the knock-down-drag-out antitrust fight that could define the next couple decades for technology. That, plus merger review news, autonomous driving accidents, Elon Musk, Leslie Moonves, Carlos Watson, and much, much more.
But first…
Is Soccer's $8 Million Lawyer Worth His Fee?
As soccer fans know, match results can be deceiving. Take what happened to the U.S. women's national team in May 2020, when a federal court seemingly blocked Alex Morgan, Megan Rapinoe, and their teammates from enjoying a landmark victory on the equal pay front. U.S. Court Judge R. Gary Klausner rejected the bulk of a class action by ruling, among other things, that the women hadn't established a prima facie case of wage discrimination because they bargained for a different compensation structure than the U.S. men's national team had. So they lost, right? Well, not so fast.

Now the women are seeking Klausner's final approval on a settlement that includes $22 million to be split between the female soccer stars, minus $6.6 million in attorney's fees and more than $1.3 million in expenses for the lawyers. That's about $8 million for Winston & Strawn, led by legendary partner Jeffrey Kessler, the Lionel Messi of sports labor law, and perhaps one of the most important litigators in the recent history of pro sports.

There's little reason to doubt that the legal team led by Kessler, who currently charges almost $1,800 an hour, will be awarded a third of the settlement pot, but this is a somewhat unusual score. In seeking approval for the attorney fees (read the Nov. 1 motion filed here), Kessler made a point to emphasize the nearly 16,000 hours that his team worked toward this "landmark" settlement, including the exchange of tens of thousands of documents, nearly 20 depositions, the hiring of experts, and extensive motion practice. So perhaps Winston & Strawn was undercharging.

But let's get real. That work might have been excellent, but the women were largely losing the case, and the appeal notwithstanding, what really became the equalizer here were two factors. First, the United States Soccer Federation endured terrible publicity in fighting the women. And second, the U.S.S.F. needed the women to enter into a new collective bargaining agreement lest professional soccer in this country collapse. That was the real leverage, and the true achievement wasn't really the $22 million award but rather the equal pay rates and working conditions between men and women moving forward. That will be the players' legacy.

Is that worth $8 million? I have no idea whether the women could have achieved this result without the litigation. The only critic of the settlement is former goaltender Hope Solo, who has her own legal troubles at the moment. In any event, Solo's own pay bias claims are being carved out of the settlement as the U.S.S.F. and W.N.T. have designed a way to strip her of injury and standing to object. Now that's some $1,800-an-hour work.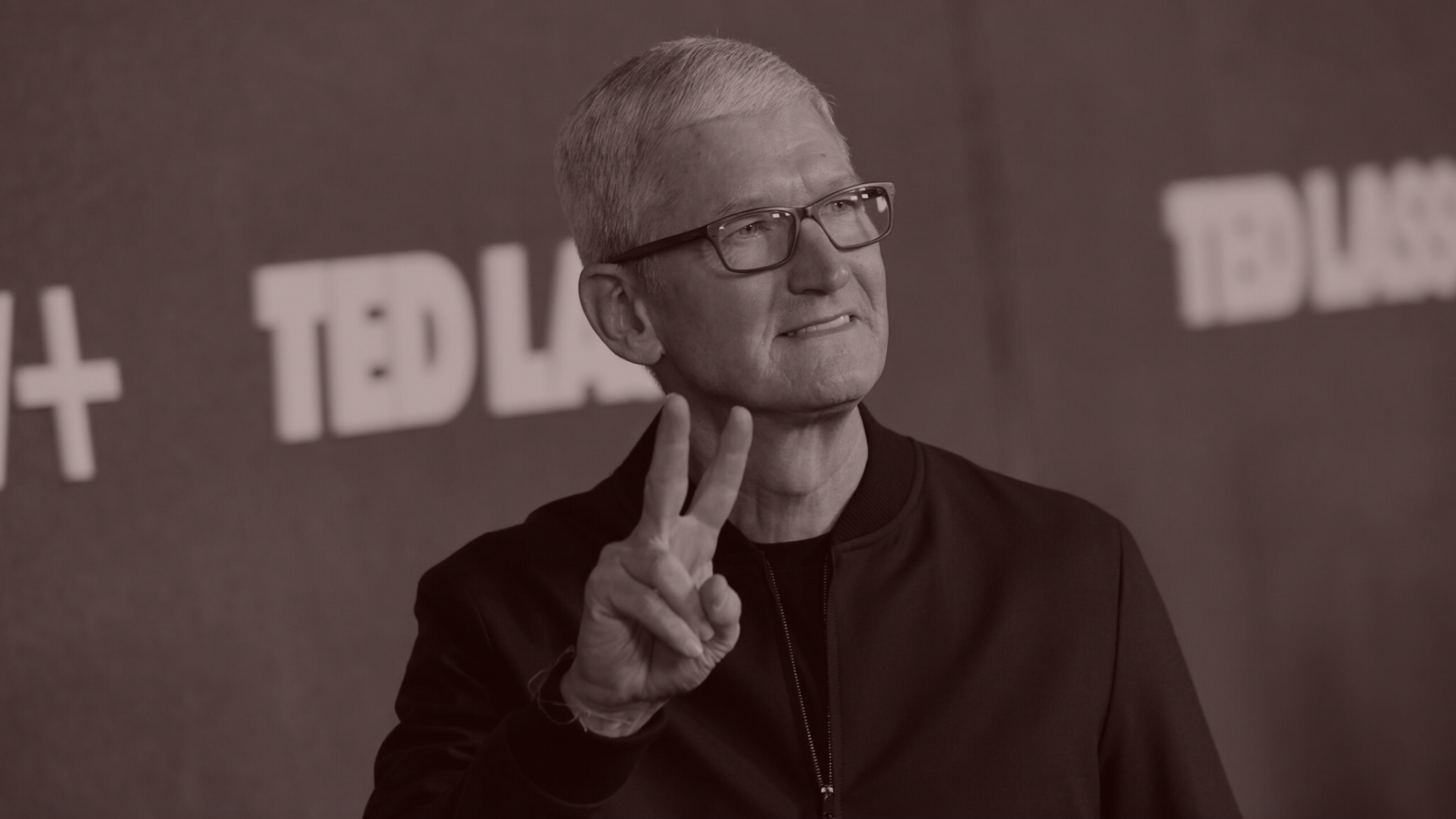 The Apple-Epic Grudge Match, Round Two
A multi-billion dollar suit over Apple's "internet tax" could affect everything from the survival of Elon Musk's Twitter to the geopolitics behind TikTok.
Everyone's talking about Elon Musk's plan to charge Twitter users $8 per month for those coveted blue check-mark badges, but there's a crucial detail that always seems to get left out of the discussion: the 30 percent fee that will end up in Apple's pocket. That's because Apple insists that developers, like Twitter, use its payment system for any transactions that go through its app store—a global "tax on the Internet," as Elon once put it, that amounts to tens of billions of dollars in fees every year. Last Monday, Apple updated its rules to take a cut of ad campaigns that are managed through its platform, too, in yet another strike against Meta. There's no reason to think Elon's blue check business won't have to pay the toll.

Well, perhaps one reason. Next Monday, at the James R. Browning Courthouse in San Francisco, the Ninth Circuit Court of Appeals will hear oral arguments in Epic Games v. Apple, Inc., a dispute that first arose in 2020 when the Fortnite game developer attempted to bypass Apple's 30 percent commission. That cut, of course, is a foundation of the multi-trillion dollar company's business model: Ned Barnes of Berkeley Research, a key witness for Epic, estimated that Apple generated $22 billion in commissions from in-app purchases in 2020 alone—and that almost 80 percent of that money was pure profit. (Apple disputes those figures, but it's certainly in the billions.) Apple responded by booting Fortnite from its App Store and alleging a contract breach; Epic, in turn, accused Apple of monopolistic misbehavior with antitrust claims.

After a trial last year, U.S. District Court Judge Yvonne Gonzalez Rogers handed down a Solomon-like decision that left no one particularly satisfied. In September 2021, Judge Rogers ruled that none of Apple's behavior violated federal antitrust laws. The judge shrugged off a challenge to how the Developer Product License Agreement—the one that developers like Epic sign to distribute apps in the iOS ecosystem—supposedly acted as a restraint of trade under Section 1 of the Sherman Act. In a fatal blow to Epic's lawsuit, the judge saw no "concerted action" when one party dictates terms, essentially imposing its will on another party in a unilateral manner.

Rogers did acknowledge that a 30 percent commission is high, and that it would presumably be much lower if there were real competition. (Sure, Apple's iOS technically has a competitor in Google's Android, which is facing a separate suit from Epic, but few people switch between these ecosystems once they're locked in.) She also ruled that Apple couldn't prevent app companies from steering subscribers to sign up over a web browser where Apple can't take its fee (more on that later). Still, the judge was swayed by Apple's argument that its walled-garden system provides a safe and trusted user experience, and Epic couldn't persuade her that this explanation was just a pretext.

Now comes this all-important appeal, which could reverberate through the entire digital universe: payments, music, messaging, video, audio, games, cloud storage, and on and on. Next week in San Francisco, the Biden administration will argue that this aspect of Rogers' ruling leaves marketplace competition and supply chains vulnerable to coercion. (Apple, for its part, says it has no duty to deal with Epic on its preferred terms.) Microsoft, itself no stranger to industry-defining antitrust cases, perhaps best sums up the significance in its amicus brief: "Few companies, perhaps none since AT&T at the height of its telephone monopoly, have controlled the pipe through which such an enormous range of economic activity flows. And fewer still (not even AT&T) have held such gatekeeper power while simultaneously competing in so many adjacent markets."
Epic, whose appeal is now being led by Goldstein & Russell partner Tom Goldstein (most famous for founding SCOTUSblog), isn't particularly satisfied with how Rogers handled what's known as the "rule of reason" analysis, and neither are its many supporters in Silicon Valley—among them, Agrin Health, Blockchain.com and Tinder. With next week's appeal, they're hoping that the three-judge panel finds a better balance between the anticompetitive harms and procompetitive justifications, and perhaps most crucially, takes a more nuanced look at less restrictive alternatives. Another crucial element is whether the Ninth Circuit review focuses on all iOS apps or just digital mobile game transactions.

Apple, represented in the appeal by Mark Perry at Weil Gotshal, has plenty to challenge, too. While Rogers ruled that Apple hadn't violated any antitrust laws, she did side with Epic under California's Unfair Competition Law over Apple's anti-steering restrictions. Until the 2021 trial, Apple prevented apps from redirecting users to another platform, like a web browser, for certain kinds of payments. But this rule, Rogers concluded, robs users of the ability to make informed choices. She issued an injunction, effectively allowing companies to side-step Apple's fee by directing users to a payment link outside the app, with certain exceptions. (In its appeal, Apple is arguing that Epic doesn't have standing to pursue this particular legal claim.)

Although this isn't necessarily a sign of the ultimate outcome, a panel of Ninth Circuit judges has already suspended the injunction that Rogers had issued on the anti-steering restrictions. Apple, they wrote in a short order last December, raised "serious questions" about how its conduct could survive antitrust scrutiny but be out of bounds under California's competition rulebook. If anything, this quick intervention—along with the great number of interested parties—presages a truly consequential and unpredictable decision.
This week, F.C.C. commissioner Brendan Carr made some noise by calling on the U.S. government to ban China-owned TikTok over concerns that the video app could be used to spy on American users. Carr wants the Council on Foreign Investment in the U.S. (CFIUS) to take bold action, which, ironically, highlights the slipping jurisdiction for Carr's own agency in policing foreign intrusions on massively popular communications channels. Back in the old days, if China wanted to buy NBC, the F.C.C. could put a stop to that, but the digital sphere has become a largely unregulated beast.

So who provides security in the app-based economy? Apple has certainly cracked down on app tracking to the everlasting frustration of Mark Zuckerberg. Of course, taking on a big market like China represents a whole other calculation. There may also be pressures to weigh in with a heavy hand elsewhere. For instance, after the mob violence in the U.S. Capitol building early last year, Apple banned the conservative-leaning social media platform Parler from its app store over its failure to stem threatening content. The service has now returned after Parler made changes, but this probably won't be the last time Apple cracks down on objectionable speech.

National security experts are closely watching and weighing in on this case, lest app-based networks without strong oversight become more vulnerable to malware, ransomware, and other cyber-intrusions. If Epic prevails, some warn, the consequences could be devastating. As they tell the appeals court: "Mobile device security like that built into Apple's App Store currently serves as a frontline of our nation's defense."

But does that put too much faith in the world's largest company? And what will stop Apple from going too far? Certainly, part of the answer may be antitrust law. If, for instance, Apple changes its rules on "reader" apps (those that are primarily meant to provide access to content), and Netflix has to fork over a portion of its new advertising income—absolutely a possibility—that could certainly trigger a courtroom brawl.

Or if Apple decides that Elon Musk has gone too far into turning Twitter into a free speech "hellscape" and boots his $44 billion acquisition, that too could raise a challenge. If so, Elon will likely be turning to the results from Epic Games v. Apple, Inc., whatever they may be, for guidance on what comes next.
Send me comments, tips, corrections, and that 30 percent commission to eriq@puck.news
FOUR STORIES WE'RE TALKING ABOUT
Elon's Blue-Check Folly
Notes on Silicon Valley's deep freeze, JayPow's hidden message, and the WBD mess.
WILLIAM D. COHAN

The CW's Undertaker
Brad Schwartz is taking over the broadcast network, which is now little more than a linear money pit.
MATTHEW BELLONI

It's Hunting Season
Peter and Jon contextualize a grab bag of recent, dispiriting media news.
PETER HAMBY & JON KELLY

Need help? Review our FAQs page or contact us for assistance. For brand partnerships, email ads@puck.news.
Puck is published by Heat Media LLC. 227 W 17th St New York, NY 10011.