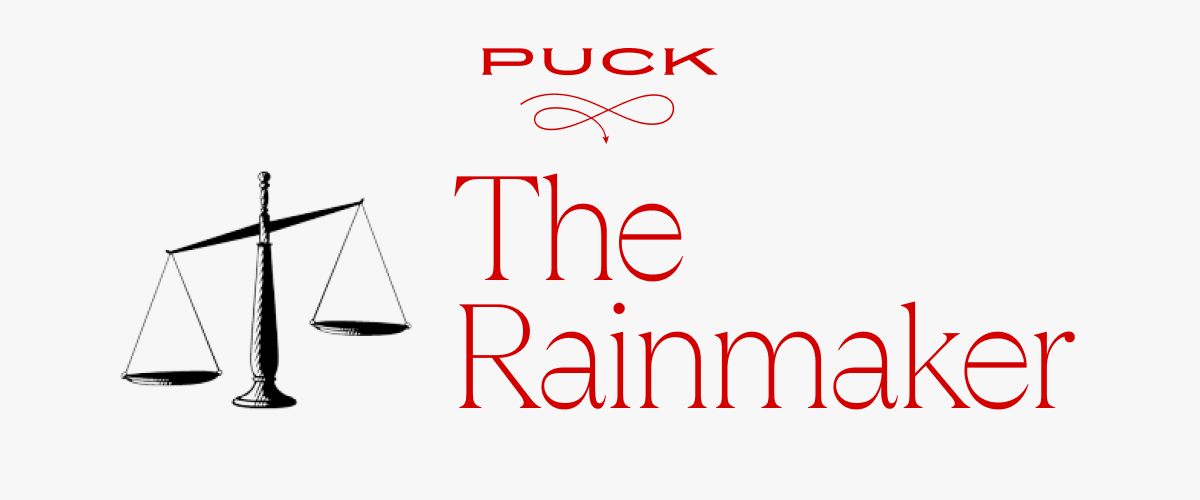 Happy Monday, I'm Eriq Gardner.
Welcome back to The Rainmaker, a private email about how those in power are staying on the right side of the law—or calling crafty attorneys when they don't. (Was this email forwarded to you? Click this link to subscribe.)
In this week's edition, it's Hollywood on strike! Again, because there's nothing showbiz likes more than a sequel. Plus, a Supreme Court justice's Pirates of the Caribbean prophecy, Barstool Sports' right to smear, a rapper's non-delight, and finally, the new wrinkle in Bob Iger's war with Ron DeSantis.
But first…
The grudge match between actor Michael Rapaport and Barstool Sports is exploring the line between trash talk and defamation. Back in 2017, Rapaport taped podcasts for Dave Portnoy's bro media platform, but the relationship quickly deteriorated, with Barstool Nation soon...
Can't see the full story? You're receiving the free version of The Rainmaker at . For full access to Puck, and to each of my colleagues, you can subscribe here.
Every three years, Hollywood gathers around the bargaining table to negotiate the rules and profit-sharing governing the industry's multi-hundred billion dollar spoils. The process isn't always contentious, but this year's round is proving highly sticky, with the Writers Guild of America and the Alliance of Motion Picture and Television Producers both looking to settle core structural issues in streaming.

What's on the table? Basic wage increases, of course, "mini room" working conditions and downstream residuals. But that's just for starters, with A.I. coming into view, and the directors' and actors' guilds soon airing their own grievances. While their contracts are up June 30, the writers' agreement expires tonight...
FOUR STORIES WE'RE TALKING ABOUT
Lazard Anxieties
Dissecting a trifecta of Wall Street plotlines.
WILLIAM D. COHAN

Fox News Sweepstakes
News and notes on Tucker's future, his succession, and a new CNN threat.
DYLAN BYERS

Need help? Review our FAQs
page or contact
us for assistance. For brand partnerships, email ads@puck.news.
Puck is published by Heat Media LLC. 227 W 17th St New York, NY 10011.