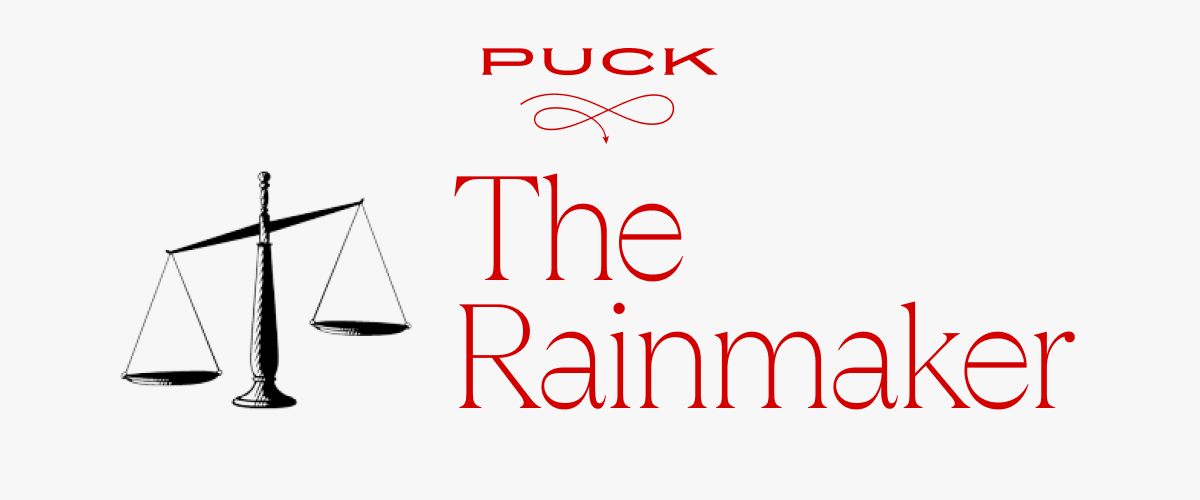 Happy Monday, I'm Eriq Gardner.
Welcome back to The Rainmaker. In this week's edition, a juicy new case involving a heiress to the Sumner Redstone fortune. Plus Barack Obama, Ron DeSantis, Carlos Watson, David Zazlav's South Park lawsuit, Kanye West's new lawyer, and a Supreme Court brief you'll have to see to believe.
(Was this email forwarded to you? Click this link to subscribe.)
But first…
An Obama-Fugees-DiCaprio Legal Riddle for the Ages
These days, Jho Low is a notorious fugitive, wanted by the U.S. for allegedly masterminding the theft of billions from Malaysia's sovereign wealth fund and then attempting to covertly influence American politics. Back in 2012, however, he was right next to Barack Obama at the White House for a holiday party. And there's a (blurry) photo, too!
Can't see the full story? You're receiving the free version of The Rainmaker at . For full access to Puck, and to each of my colleagues, you can subscribe here.
Two years ago, when the billionaire Hollywood mogul Sumner Redstone passed away, his granddaughter Keryn got a text message from an old acquaintance expressing sympathy for her loss. Keryn, 40, who was among the beneficiaries of her grandfather's fortune after an estate battle with two of Sumner's former live-in girlfriends, did not respond right away. But a few months later, Keryn texted back her old buddy, Scott Nathan, and the two began chatting. That's where their stories diverge. The dispute, now in court, represents a strange aftermath to the legal drama featured in James B. Stewart and Rachel Abrams's new book about the Redstone family and their media legacy.

According to Nathan's account, Keryn Redstone offered him a job as her estate manager and personal assistant, which he accepted. After receiving a $50,000 signing bonus, he began to organize her chaotic life. Soon, he moved into her Brentwood residence, lured by the promise of more money. But Nathan claims that Keryn struggled...
FOUR STORIES WE'RE TALKING ABOUT
Hollywood '23 Mailbag
Costner's 'Yellowstone' salary? Writers' strike conspiracies? Read on for more.
MATTHEW BELLONI

Zazonomics 101
Peter and Jon discuss Zaz's debt journey and some journalism Catch-22s.
PETER HAMBY & JON KELLY

Lemon's Lightning
On the Lemon saga, the Barkley-Gayle question, and 'CNN This Morning.'
DYLAN BYERS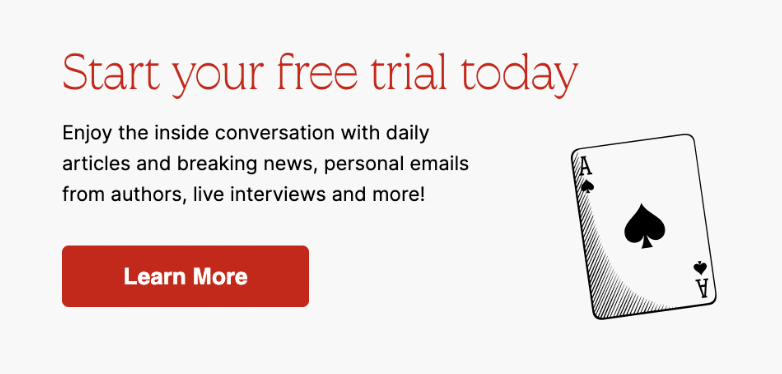 Need help? Review our FAQs
page or contact
us for assistance. For brand partnerships, email ads@puck.news.
Puck is published by Heat Media LLC. 227 W 17th St New York, NY 10011.