Happy Monday. I'm Eriq Gardner.
Welcome back to The Rainmaker! Today, I dive into a dispute over Paul Newman's legacy. His family is fighting the charitable foundation that operates a hugely successful food business, and this is the sort of case that I think will become more common. I'll explain why. Plus, LeBron James, Kanye West, Cardi B, and a multi-million dollar SLAPP!
But first…
Rupert Murdoch will be deposed in the Dominion libel suit in the next few weeks, I hear. As the 91-year-old teases a corporate reunion of Fox and News Corp., he's also busily preparing for this coming grilling. As a reminder, a Delaware judge authorized the voting tech company to move forward against Fox News's parent company over 2020 election conspiracies due in part to how Murdoch and his son Lachlan "historically exercised a high level of control over the day-to-day operations of Fox News." Possible subject areas for questioning may include Murdoch's potential editorial interference; his relationship with his children and others in the corporate hierarchy; and, almost certainly, his personal history and communications with Donald Trump. The deposition will take place under a protective order, meaning it'll be secret, and I suspect that a transcript will remain sealed even through the summary judgment phase. We may see video of the deposition, though, at trial, if this $1.6 billion case ever gets there.
A&E's lawsuit over how Live PD starring Dan Abrams was allegedly "cloned" to create Reelz's On Patrol: Live has the makings of a blockbuster case. The defendants have hired litigation superstar Orin Snyder at Gibson Dunn, who on Thursday told a New York federal judge how he intends to fight claims that Live PD's producers violated copyright by reviving their law enforcement reality series with a different network after it was canceled amid nationwide protests against police brutality. Snyder will argue that a contract with A&E gave the network only a year to sign off on another outlet airing a similar show, and that once that time lapsed, the duty was extinguished. As for A&E's intellectual property, he adds, "Of course, nobody owns or has exclusive rights to the format or concept of an unscripted, nonfictional show about police on the job." That puts A&E, represented by attorneys at Weil Gotshal, in the position of arguing for the protection of ​​both the format and the first show's creative arrangement of visual, audio, and set design elements. It's rare to see a big Hollywood player in the plaintiff's seat of a rip-off lawsuit.
LeBron James and Drake are facing a lawsuit about their new documentary, which focuses on the history of Black hockey players. The complaint came last month from G. William Hunter, who says he bought rights to adapt a book titled Black Ice before the two superstars did. But in court papers filed this past week (see here), production defendants say the allegation of a "double-sale" is wrong, that rights were purchased to a different book by the Black Ice authors, and that Hunter "does not own the whole of Canadian hockey history."
One last copyright note: The Recording Industry Association of America has submitted an overview of its counterfeiting and piracy concerns to the U.S. Trade Representative. (Read here.) One sentence about generative artificial intelligence, in particular, caught my attention: "To the extent these [online] services, or their partners, are training their AI models using our members' music, that use is unauthorized and infringes our members' rights by making unauthorized copies of our members works." Dall-E 2 is already immensely popular, and machine-learning music services are just around the bend. This feels like a legal subject that's about to explode into courtrooms just like file-sharing did two decades ago.
Got something to tell me about A.I. training? Send me tips and comments at eriq@puck.news. Also this is not the last word about artificial intelligence in today's email. Read on…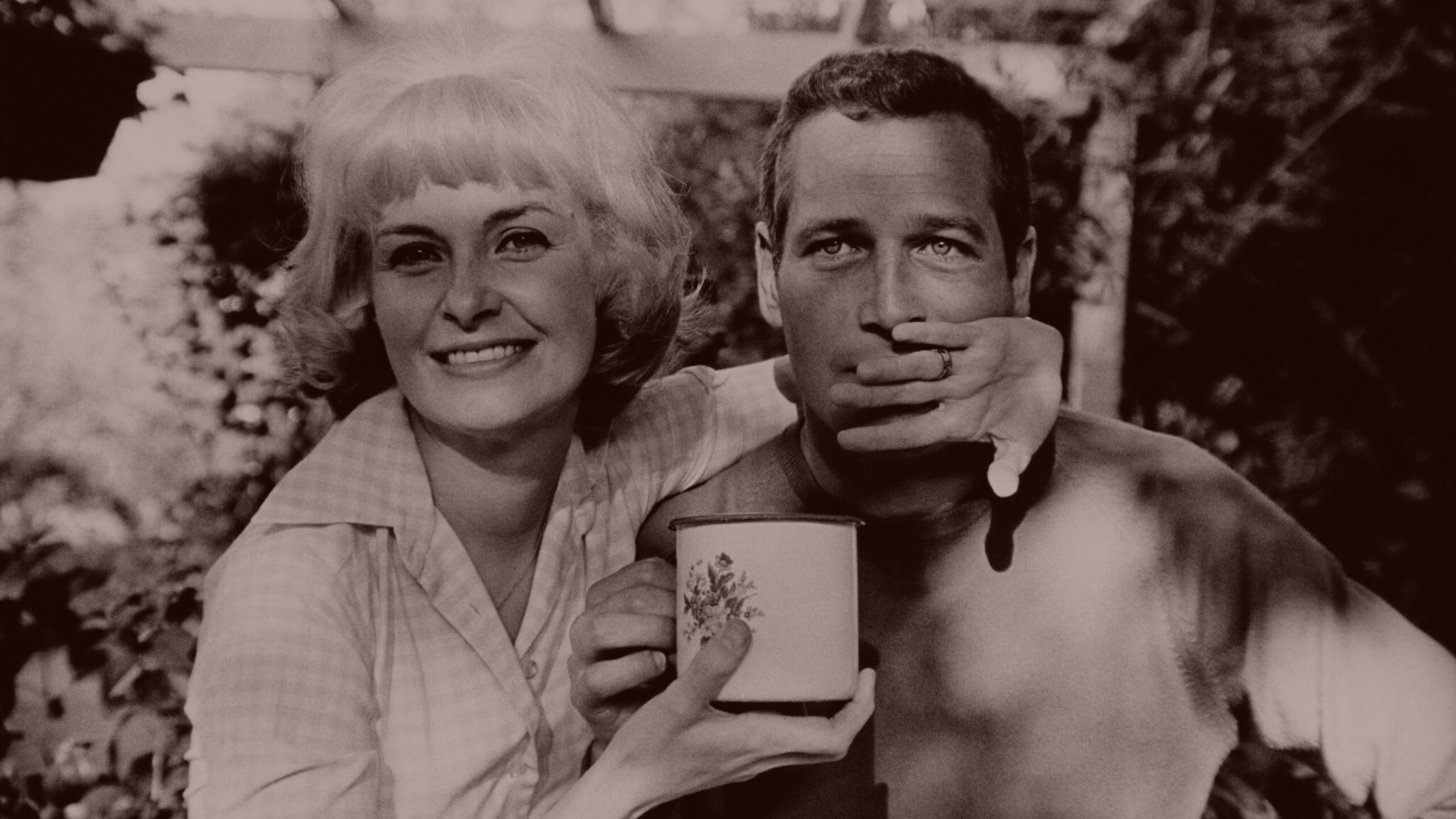 Paul Newman's Warring Heirs & Metaverse Estate Planning
The late Hollywood heartthrob turned salad-dressing entrepreneur left behind a billion-dollar food empire and very, very specific instructions for his estate. But even the best laid plans can go awry when there's money on the line.
What's a guy gotta do to make his intentions clear? Take Paul Newman, who beginning in 1986 repeatedly sat down with a friend to record recollections of his life. The idea was to use these interviews to create an autobiography. Then, in 1998, Newman halted the project and burned the tapes. But evidently, throwing hundreds of recordings into a pit of fire is the sort of move that's open to interpretation. The transcripts survived, and so this past week, The Extraordinary Life of an Ordinary Man: A Memoir, was published. "If he didn't want [the book] put out there, I don't think he would have kept [the transcripts]," Clea Newman Soderlund, the actor's youngest daughter, explained to The Wall Street Journal. And that fire? Ethan Hawke, who used the transcripts to create the HBO Max docu-series The Last Movie Stars, has a theory. "He got totally bored with being quote-unquote Paul Newman… and the mythologizing of himself," Hawke told MovieMaker magazine.

Wait, what? That guy whose face is plastered on salad dressing and microwave popcorn and uncommonly good frozen pizza got tired of mythologizing himself? Are we really to believe Paul Newman was only setting fire to his ego? That's hard to believe, especially in light of what came next.

The same year that he burned his past, Newman also turned his attention to drawing up his future. That year, he met repeatedly with his longtime attorney, Leo Nevas, who wrote up a plan for a private foundation that would administer the licenses for use of his name and image. The idea was that Newman would license his name and image to Newman's Own, the food company established in the early 1980s, via a foundation. The move would eliminate estate taxes, and the foundation would donate royalties to charity. The Color of Money Oscar winner liked the plan so much that he quickly sent it to his wife, Joanne Woodward, and kids along with a note: "This seems to be where we are headed. –Pop."

And so continued Newman's Own caesar dressing even after the actor's death in 2008. A lot of money did, in fact, go to charity—about $25-30 million annually. But the trouble with estate planning, especially when it involves managing image rights or ongoing profits, is the deceased's intentions. As any good lawyer will tell you, there's infinite room for interpretation if you know where to look.

Indeed, Newman's daughters, Susan Kendall Newman and Nell Newman, are now suing Newman's Own Foundation, claiming that contrary to their father's wishes, those administering the foundation have unilaterally cut the amount that was to be allocated to charitable donations dictated by the kids, from $400,000 to $200,000 per year per daughter. In a complaint filed in late August, the Newmans target the company's executives for seizing control of their father's legacy and for "mismanagement and misconduct." Many of the allegations are vague and have a whiff of self-conceit, but the suit does allege that up until recently, "more than half of [Newman's Own Foundation] donations went to less than one percent of the recipients, many of which had close relationships with members of NOF's Board," and that "NOF, in the last few years, has also rejected Mr. Newman's long-standing desires with respect to the types of charities NOF should support."

On Oct. 12, Newman's Own Foundation filed a motion to dismiss and argued that the kids don't have standing to pursue these claims because they are not trustees of Paul's estate nor beneficiaries of his publicity rights nor members of the foundation itself. The defendant adds that if there's been any malfeasance with respect to the charitable trust, the power to do something vests exclusively with Connecticut's Attorney General.

So I contacted the office of Connecticut Attorney General William Tong, whose website just so happened to be in the midst of hyping International Charity Fraud Week. They're aware of the allegations, they say, but have no open investigation at the moment: "We will continue to monitor for any further developments which might merit our involvement in this matter."
But this story isn't just about salad dressing, and which charities are getting a taste. It's also about artificial intelligence.

I've been playing around with a website called Character.AI and marveling at just how good technology has become at simulating real people. I've asked Elon Musk's A.I. all about the Twitter acquisition and Emilia Clarke's A.I. all about Game of Thrones, and I came away pretty impressed with the responses. Spend any time on this site or watch that Tom Cruise deep fake or listen to Val Kilmer during Top Gun: Maverick and you'll probably agree that today's celebrities don't just have to think about the opportunity to endorse frozen pizza but also how their names and likenesses may be put to use in all sorts of vivid ways—especially in death.

Two big issues arise as famous people make the kind of plans that Paul Newman did in 1998. First, many stars may not care to think about the value of their avatar in the metaverse, but it's likely that the I.R.S. does. In recent years, tax authorities have gone after the estates of Michael Jackson, Whitney Houston, and Prince for not properly valuing their posthumous name and image rights. I've spoken to estate planning attorneys who are very conscious of the ever more lucrative nature of these rights, and have accordingly been obsessed with ways to mitigate tax exposure. Kilmer's Top Gun voice even made it into a PowerPoint presentation that one such lawyer—Jeffer Mangels partner Bradford Cohen—gave at an American Bar Association conference earlier this month.

Second, there will inevitably be the issue of who controls the licensing. That will be dictated by estate planning, too. Yeah, famous people can do what Robin Williams did when he restricted exploitation of his image for 25 years. But even that's only as effective as the people tasked with policing misuse. So do stars bequeath that authority to a trustee or assign intellectual property to a corporation? If the latter, who is dependable enough to be on the board? Those are decisions that are being debated this second that will have consequences much later.

Which brings me back to Paul Newman, who has shown there can be massive commercial opportunities even in death, and that success can lead to a family war over control. In an odd way, this dispute may be a harbinger of future fights.
"All profits to charity": That's the slogan that appears on the label of every Newman's Own product. But even if true, it's perhaps not quite as special as it appears. The original 1998 plan, after all, was for royalties, not profits, to go to charity. The difference? According to court documents, Newman explained to his children why the food company would be paying the foundation to license his image: "[T]he reason we set up a royalty system is because that royalty comes off the top of every product sold and goes to charity. So, even if you don't make a profit, money goes to charity."

Not a bad idea. Plus, there are obvious tax advantages. After all, it wouldn't matter how valuable those publicity rights are. They'd belong to the foundation, not the estate. Plus, the food business could potentially deduct its licensing fees as an expense on its own income taxes.

But that's not how it all played out. Instead, Newman's Own Foundation now owns the for-profit food company. And when the foundation came to a point a few years ago where it would have to either dispose of the food business or pay a huge tax, it successfully lobbied Congress for an exception.

That might make the most business sense, but is that what Paul Newman wanted? The complaint (read here) from his kids makes quite a big stink about how the foundation's rights to use Newman's I.P. had always been conditioned on compliance with his intentions, which supposedly include charitable endeavors. If this suit survives the standing issues (read the dismissal motion), the case may explore those. Maybe not from transcripts salvaged from a fire. But that's not the only way Paul Newman may still speak.
A very big win for Reveal News and its attorneys at Covington & Burling and Davis Wright Tremaine. The news outlet, owned by the Center for Investigative Reporting, spent six years in court with Planet Aid after raising questions about funding for this charity. The suit was dismissed for lack of actual malice last year. Under California's anti-SLAPP law, the defendant was entitled to reimbursement for legal fees, and this past week, Reveal got $1.925 million, the largest ever settlement of a SLAPP fee dispute.
The woman who accused Leon Black of sexual assault is making a bid to disqualify one of the law firms representing the Apollo Global co-founder. That would be Perry Guha, which recently hired Joan Illuzzi-Orbon, who most famously prosecuted Harvey Weinstein as an Assistant D.A. in Manhattan. The accuser's lawyers say Illuzzi-Orbon was privy to confidential information as part of her former office's investigation into Black and so it'd be wrong for her new firm to continue its participation in the case. Here's the legal filing.
Camille Vasquez, one of California's hottest attorneys since coming out ahead at the Johnny Depp trial, reportedly signed up to represent Kanye West, one of entertainment's most difficult clients (or so I've heard). But the engagement was called off when he refused to retract anti-Semitic statements. I was going to bet the under on six months for this marriage anyway, but the relationship didn't even survive the editing of this email.
Congratulations to Cardi B, who after a four-day trial prevailed over the man whose back tattoo she featured on the cover of her album, Gangsta Bitch Music Vol. 1. Kevin Brophy, the plaintiff, was disturbed by the cover image, which showed a shirtless tattooed man performing oral sex on the hip hop star. He claimed it violated his right of publicity, which as discussed above, can be quite valuable. Her lawyers argued Brophy wasn't identifiable, didn't suffer damage, and that the album cover made transformative use of the tattoo. That's the first time something like this has ever gone to trial. She won the landmark case.
FOUR STORIES WE'RE TALKING ABOUT
Star Wars Woes
Notes on the (mis)management of the ultra-lucrative Star Wars I.P.
MATTHEW BELLONI

Elon Shock Therapy
Massive cost-cutting is only the first palliative planned for Musk's privately-owned Twitter.
WILLIAM D. COHAN

Tapper Troubles
A check-in on the Tapper experiment, Murdoch curiosities, and Semafor's launch.
DYLAN BYERS

Need help? Review our FAQs page or contact us for assistance. For brand partnerships, email ads@puck.news.
Puck is published by Heat Media LLC. 227 W 17th St New York, NY 10011.