Happy Monday, I'm Eriq Gardner.
Welcome back to The Rainmaker! Hopefully, you scored Taylor Swift tickets. If not, you may want to read what follows before heading to Ticketmaster headquarters with pitchforks. Also in this week's email: Danny Masterson, Coca Cola, Paul Newman, The Walking Dead, and a new suit against Disney. Plus, a scoop about a $21 million court decision last week involving the Red Hot Chilli Peppers.
But first…
Is FTX Tom Brady's Fault?
The headlines
have
been
eye-catching, but I'm highly skeptical of the complaint that Oklahoma resident
Edwin Garrison
filed in Florida federal court last week over the FTX mess. His putative class action specifically targets
Sam Bankman-Fried
for the disaster that befell the crypto exchange—fair enough—but also
Tom Brady
,
Gisele Bündchen
,
Stephen Curry,
the Golden State Warriors,
Shaquille O'Neal
,
Trevor Lawrence
,
Naomi Osaka
,
Larry David
,
Kevin O'Leary
, and other celebrities who endorsed the now-bankrupt trading platform.
Hmm
.
One of the first things I did after finding the complaint was flip to the section near the end where the causes of action are identified: violations of Florida's Securities Investor Protection Act; violations of the Florida Deceptive and Unfair Trade Practices Act; and civil conspiracy. Uh-oh. Then I flipped to the last page, half expecting this case to be pro se, meaning Garrison was representing himself. Instead, to my great surprise, I saw the name David Boies, the legendary and feared litigator, along with three other attorneys at his firm and two additional local lawyers. Wow.
Given this pedigree, I suppose Garrison has an outside shot at success, but make no mistake: a win here would absolutely transform the advertising industry. I've searched case law and also asked around, and I can't find any precedent for a celebrity spokesperson being held legally responsible for corporate malfeasance. Certainly not for the failure to register securities or for deceptive trade practices. (Email me at eriq@puck.news if you've got something.) Are we really going to make comedian Larry David pay damages because he taped a Super Bowl commercial? (I'd like to see that Curb Your Enthusiasm episode.)
The Boies team seems primed to confront a couple of big challenges, if a Florida court exercises jurisdiction at all. First, Garrison says he opened a yield-bearing account on the FTX platform and began trading after being "exposed" to "misrepresentations and omissions" by the celebrity defendants. Is that enough? Shouldn't Garrison affirm in the pleadings that he actually saw Tom Brady's commercial? And allege that caused him to use FTX?
Second is the issue of what these celebrities did and didn't know when they participated in FTX's marketing campaigns. Garrison's complaint alleges the defendants knew their representations were "deceitful and fraudulent" without really specifying the supposed dishonesty. Shaquille O'Neal said, for instance, "I'm excited to be partnering with FTX to help make crypto accessible for everyone. I'm all in. Are you?" How's that deceitful? And is a court really going to read into "partner" to push a securities tort on the basketball legend?
This is not the first time where a pitchman has been targeted, of course. But from the early 2000s case where the Federal Trade Commission went after former baseball star Steve Garvey for hawking diet pills, to those EMAX crypto investors who recently targeted Kim Kardashian, courts have generally demanded to see specifics before even contemplating punishing an endorser. And those cases came on the false advertising front. This one aims to make the endorsers legally responsible for corporate acts beyond advertising. I just don't see that happening.
Speaking of Boies, his firm has just signed on to represent the women suing the Church of Scientology over allegations of rape committed by Danny Masterson. That civil case is on pause while the actor awaits his fate at a criminal trial. That proceeding is now in the hands of a jury after three weeks of testimony detailing allegations of brutal assaults and the internal politics of Scientology. No matter the verdict, the civil case is shaping up to be a must-watch in its own right. There's already buzz that Lisa Marie Presley will be called as a witness to testify about how Scientology asked her to "smooth things over" with Los Angeles detectives investigating the alleged rape of one of the women.
A few weeks ago, I wrote about the legal war over Paul Newman's legacy. The situation portends difficult estate planning and future battles over everything from artificial intelligence to the metaverse, but this specific fight may be over. On Nov. 15, the late actor's kids withdrew their complaint against Newman's Own Foundation. No word on any resolution, although the chief executive of the company recently announced she'd depart at the end of the year.
The quote of the week comes, unsurprisingly, from Elon Musk, who took the witness stand as part of a trial in Delaware over his Tesla compensation. Musk gave his opinion that a consent decree he signed wasn't valid because it was made under duress. Asked whether he was a trained lawyer, Musk responded: "I have some familiarity with the legal system. If you're in enough lawsuits, you pick up a few things along the way."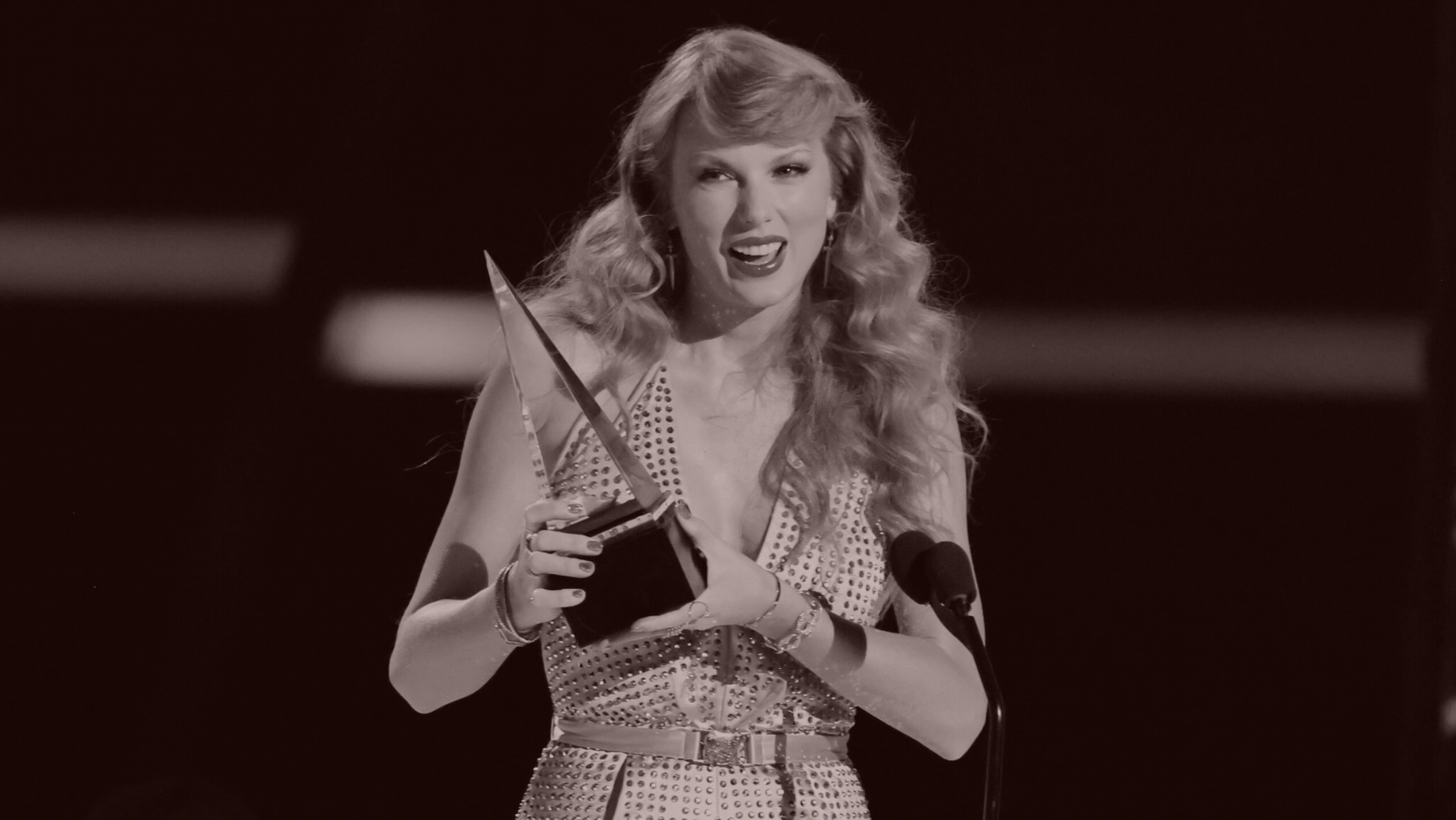 Is Taylor Swift the Anti-Hero of the Ticketmaster Debacle?
The "Eras Tour" imbroglio doesn't tell us anything we didn't already know about the notorious ticketing company, but it's cause to revisit the idea of suits versus artists. Ticketmaster, after all, functions as an agent for artists. Shouldn't they shoulder some of the responsibility?
Last week, as I watched all the fuss surrounding
Taylor Swift
's first tour in five years, I grew more and more curious about what the pop star was thinking. Fans were up in arms after a breakdown in the ticketing process. Politicians were taking swings at Ticketmaster. Journalists quickly confirmed that the Department of Justice had previously opened an investigation into Ticketmaster's parent company, Live Nation.
But why was
Taylor Swift herself so quiet
? Swift, after all, is one of the few people with enough leverage to change how things are done in the music business. So on Friday morning, I shot off a message to
Tree Paine
, Swift's publicist, who I've known for a long time. This is exactly what I wrote:
"I'm interested in this Ticketmaster mess, particularly with regards to how it has renewed calls to take a look at the market dominance of the company. I've been reviewing the old consent decree after the Live Nation merger, but I also got to thinking that if there's any artist with enough clout to boost an alternative to Ticketmaster, it's Taylor Swift. So I'm wondering if she takes any responsibility for what happened, regrets going with Ticketmaster here, and has any plans to reassess the relationship in the future. I looked around and couldn't find any statement from your camp about this topic so figured I'd try you. Please let me know."
I never heard back from Paine, but coincidence or not, Swift put out a statement 45 minutes later. The star avoided explaining what went wrong—why, for example, many fans were unable to achieve "verified fan" status for special ticket access, or what happened to those who thought they would be advanced to the front of the queue because they previously held tickets for her canceled Lover Fest tour or had gotten "boosts" by purchasing merchandise. In her statement, Swift instead deflected blame, albeit with the kind of deft touch that they could teach in crisis management school.
Eventually, Swift nodded to a hopeful future without addressing what, if anything, would be different the next time. Swift knows how to write a break-up song. This wasn't one of them.
Our conception of the concert ticketing industry really hasn't budged much since the mid-1990s when Pearl Jam took on Ticketmaster by lodging a complaint with the D.O.J., testifying before Congress, and attempting to rally concert venues across the nation to do something about this corporate goliath.
Eddie Vedder
was the face of the uprising back then, but ever since, it's typically been the artist on the
other
side of what we collectively imagine might be the problem.
We don't like to think of our favorite musicians as complicit in corporate greed, nor does there seem to be much of an appetite for a prolonged and nuanced discussion about the economics of the music business even as acts like Animal Collective and Santigold cite the financial math and cancel tours. Instead, it's much easier to find a villain.
Live Nation, of course, has become that villain. Back in 2009, when the nation's largest concert promotion outfit announced an acquisition of Ticketmaster, competition regulators in the Obama administration had to decide whether to stand up to this proposed merger. They did so, but softly. Although there was concern at the time that the deal might result in higher fees and less innovation, the Justice Department chose not to block it. Instead, they aimed to solve specific worries through a consent decree: Live Nation agreed that for a period of ten years it wouldn't condition live events on the use of Ticketmaster's services nor retaliate against venues that used one of Ticketmaster's rivals.
Near the end of that decade-long term, the Justice Department conducted a review and concluded that Live Nation had violated both the anti-retaliation and anti-conditioning provisions by effectively requiring venues to contract with Ticketmaster to obtain its live events. At the time, Live Nation C.E.O. Michael Rapino believed there was this "misconception" that the company couldn't strong-arm venues, but it turns out the misconception was his. As a result, the consent decree was extended an additional five years with added language clarifying what the company was prohibited from doing. Additionally, in February 2020, the D.O.J. got Kirkland & Ellis partner Mark Ellis appointed as a monitoring trustee.
Apparently, the D.O.J. is again "investigating," which shouldn't be much of a surprise given how the consent decree basically acts as an open invitation to ongoing close scrutiny. Also, Senators Amy Klobuchar and Richard Blumenthal hardly need prodding by Swift fans to call for an antitrust review of Ticketmaster. They do that every few months. That's no accident. In antitrust circles, the Live Nation-Ticketmaster merger has become a symbol of why it may be better to block mergers instead of pursuing irksome, if largely toothless, oversight via settlements. That said, while Ticketmaster has amassed tremendous power, technological snafus and terrible product rollouts happen to even the best of companies, and it's hard to identify anything that happened in the past week that's a violation of competition law or the dictates of the consent decree. This seems like a convenient opportunity to hit the usual punching bag once more.
The Taylor Swift "Eras Tour" imbroglio doesn't really tell us anything we didn't already know about Ticketmaster, but it probably is cause to revisit that old notion of the artist who stands up to a corporate villain in the interest of fans. After all, Ticketmaster really functions as an agent for the artist. To the extent that everyone has problems with Ticketmaster, I think it's fair to assess whether the artist should shoulder some responsibility.
These days, musicians aren't rebelling against high fees or even a lack of innovation in the ticketing industry. Instead, the marketplace scourge they speak up about are ticket scalpers. And even doing that isn't quite about protecting the pocketbooks of fans as much as fussing over who's getting the surplus value of those high-priced second-hand tickets. In recent years, many stars including Swift, Drake, and Harry Styles have worked with Ticketmaster and embraced what's known as "dynamic pricing," where the price of a ticket fluctuates based on demand the same way an Uber ride does. While there's nothing wrong with that per se, and arguably it's a good thing to better reward performers, the use of dynamic pricing does impact the availability of cheap tickets and injects some instability in the system. Many artists also seem to be fine with how Ticketmaster has extended itself into secondary ticketing services for major concert venues. In short, artists own this situation.
As I wrote to Paine, artists like Swift could theoretically promote an alternative to Ticketmaster if they so wished. But then again, that might ruin one of the most valuable services that the company provides to them: taking the fire when something goes wrong.
Since Swift's statement, I've been closely watching the reactions by her fans because I don't know of another star alive who can move this industry quite like she can. And if anyone is going to move Swift herself, it's her supporters. I've seen a few comments like
one
from "Holly," stating, "Raise your hand if Taylor's statement confused you even more." Notably, that tweet earned thousands of likes, which does go to show that at least a portion of her fans may be ready to face the uncomfortable truth that this situation isn't so black and white.
However, I also see others speaking out against anyone who would dare "blame Taylor," and an overwhelming majority expressing a sentiment like this one from "Allie," stating, "[A]nyway, i hope taylor swift sleeps well tonight knowing the united states department of justice is literally on its way to take down ticketmaster for all of this and that karma is in fact the breeze in her hair on the weekend."
We'll see, but for the moment, I'm not sure that's really what Swift wants, even if there are Swifties in the legal community ready to help out. Overall, I haven't heard a single note this past week that sounds any bit different than the tune I've heard plenty of times before.
A Red Hot $21 Million Ruling
A year ago, it seemed like every big songwriter in the music industry—
Bob Dylan
,
Paul Simon
,
Bruce Springsteen
, etc.—was selling their catalogs to Wall Street in eight- and often nine-figure deals. We're now fully enmeshed in the aftermath of this deal-making frenzy, and it's naturally a period that will see high-stakes, relationship-testing court battles.
For starters, I got my hands on a Nov. 15 ruling by Los Angeles Superior Court Judge Mark A. Young over a $140 million catalog sale by the Red Hot Chilli Peppers to the Blackstone-backed Hipgnosis Songs Fund. That sale, by Anthony Kiedis and Flea, triggered the band's former representatives at Q Prime Management to claim a 15 percent commission even though they had been fired months before the transaction.
On one hand, when the band originally contracted with this management firm back in 1999, no one was thinking about song catalog sales. The commissions were to be paid on "gross earnings," which was understood to largely entail licensing revenue. That's what the band believed the managers were limited to receiving for three years after being fired.
But on the other hand, Young says there's no evidence that everyone back then wasn't aware of the possibility of song catalog sales. The judge was also swayed by the fact that, post-sale, Hipgnosis has no duty to fork over 15 percent from its exploitation of the songs. "To hold that Hipgnosis stands in the shoes of the Band and assumes those payment responsibilities under the Management Agreement would have the Court rewriting the plain terms of the parties' agreement," states the ruling. "A more reasonable interpretation is that Defendants must pay a commission on the Catalog Sale to Plaintiff, but the end-purchaser has no contractual obligations to Plaintiff."
Here's the full ruling, which I imagine will be of interest to many agents and managers across the entertainment industry. And as mentioned, there will be plenty of more battles ahead. The same day this decision came, for instance, a new suit arrived over the $90 million James Brown catalog sale. You can read that complaint here.
Have a great, delicious, and safe Thanksgiving. I'll be traveling for the holiday and back with another Rainmaker in two weeks.
FOUR STORIES WE'RE TALKING ABOUT
Ryan's Re-Election
Questions about Fred Ryan's leadership have reportedly become widespread at the Post.
DYLAN BYERS

The S.B.F. Mystique
Assessing the past and future of S.B.F.'s fallen crypto-political-philanthropic machine.
TEDDY SCHLEIFER

The Iger Shocker
Analysis and reactions across Hollywood after Chapek's defenstration.
MATTHEW BELLONI

Need help? Review our FAQs page or contact us for assistance. For brand partnerships, email ads@puck.news.
Puck is published by Heat Media LLC. 227 W 17th St New York, NY 10011.