Welcome back to What I'm Hearing+, my new weekly column on the streaming industry and the analytics and power players behind it all. In tonight's email, the remarkable data that explain why everyone in Hollywood loves horror—the low-budget, high-hit-rate, sometimes under-appreciated genre that is the rare stress-reliever to those in the theatrical business and the direct-to-consumer market.
But first…
Ryan's first big Netflix hit: If you watched Dahmer this weekend, you're far from alone. The limited series was trending on Twitter, and Netflix announced today it amassed 196.2 million hours watched in its first week. That works out to about 22.2 million completed views. It's early, but Dahmer is on the path to become Ryan Murphy's first really big win at Netflix nearly five years into his massive deal. Other Murphy projects have trended on Netflix, such as Ben Platt's The Politician and Sarah Paulson's Ratched, which Netflix claimed was watched by 48 million households in its first 28 days. None has rivaled Shonda Rhimes's Bridgerton thus far. Both Bridgerton and Inventing Anna are among Netflix's most watched English-language series of all time. This isn't a dig at Murphy. It's just startling that his work for the company only entered the zeitgeist right before his deal ends next year.
Goodbye, 'Hemlock Grove': Remember when everyone freaked out about episodes of Sesame Street disappearing from HBO Max? There's been less noise about Hemlock Grove exiting Netflix next month after sitting on the platform since 2013 (in part, of course, because it's two different scenarios). The genre series, which hails from France's Gaumont studio, was one of Netflix's earliest shows, premiering just after House of Cards in April 2013. Still, Netflix doesn't own Hemlock, nor is it one of the most sought-after titles. The licensing deal for the series is up in October for most regions, although some territories will have it for a little longer, leaving Gaumont with the ability to shop it around. This brings into question what other titles may leave Netflix. Many early titles were sold with fixed licensing terms. Lionsgate TV owns Orange Is the New Black, for example, though there's certainly more of a case for Netflix to keep an Emmy-winner over the werewolves of Hemlock Grove, no matter how sexy they are.
Pressure's on 'The Last Of Us': HBO debuted the intense trailer yesterday for its ambitious horror series, The Last of Us, starring Pedro Pascal and based on Naughty Dog's award-winning PlayStation game. While Last of Us is far from the first game adaptation, its HBO imprimatur, star casting, and tentpole treatment brings higher stakes. If Last of Us can be as popular as Netflix's The Witcher, based on the novel series and associated video games, and Arcane, the animated series based on League of Legends and produced in partnership with Riot Games, expect to see more big-budget streaming adaptations.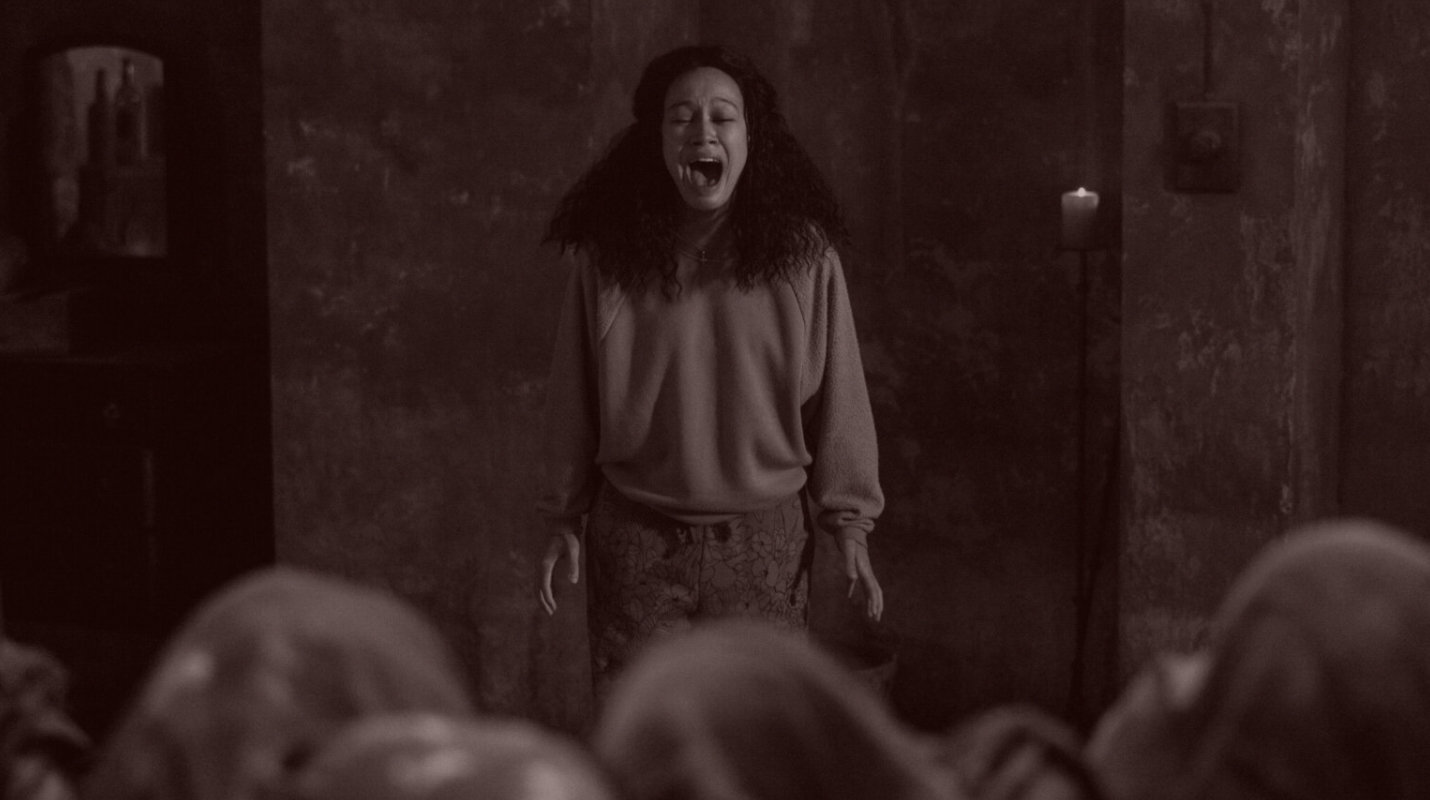 Hollywood's Feel-Good Horror Story
In a time of great anxiety in Hollywood, scary movies are the rare stress-reliever to those in the theatrical business and the direct-to-consumer market, the latest data reveals.
After all the tabloid drama, Don't Worry, Darling finally hit theaters this weekend and took in $30 million worldwide. Not bad. But it's also not the film story that's most interesting to me. That award goes to Barbarian, a Skarsgård-starring horror pic from 20th Century Studios that has also generated just over $30 million globally, over two weeks, but at a fraction of the production cost. Now the film is expanding in its third week into 500 additional theaters in the U.S. And its week-over-week decline hovered at around 29 percent this weekend—that's not just good, it's exceptional.

Barbarian's lowkey success speaks to the enduring power of the horror genre in the streaming age. Demand share for horror movies, both in theaters and via streaming, hovered around 16 percent in the U.S. during the past 18 months, demonstrating a consistent increase each month within that period of time, according to data from Parrot Analytics, where I work as director of strategy. New films like The Black Phone, Scream, and Nope have all grossed more than $140 million at the global box office.

Jason Blum once told me that consumer demand for horror goes through supercycles where clusters of films dominate the zeitgeist (like the "Splat Pack" era in the mid-aughts to the early 2010s) and moments where horror fades into the background. That's sort of true; more than anything, I suspect Blum was just being humble about his incredible success as a producer. The reality is that horror films—which don't require big budgets and rarely rely on A-list or even B-list stars—have always been some of the most reliable profit-generators in Hollywood. And that's especially meaningful in these uncertain, risk-averse times.

What's most striking about horror at this particular moment is that it's one of the few film and television categories that is excelling at the double-barreled function of seducing consumers back into theaters while also captivating attention at home. While comedies are an increasingly hard sell in theaters (as Matt Belloni wrote a few weeks ago), and non-I.P.-driven action movies are just as likely to go straight to streaming, horror is a consistent heartbeat for the industry. That's never been more clear from the data.

Consider Universal's The Black Phone, which grossed $160 million globally on a $16 million production budget. Blum told CNBC that it's one of the most successful films he's ever made. Or the forthcoming Smile, which Paramount had originally slated for Paramount+, until audience testing sparked a pivot to theaters. Early tracking puts its opening weekend between Ma ($18 million) and Black Phone ($23 million), according to a knowledgeable source.

It's not just theaters where horror is paying off, either. Prey, 20th Century Studios latest entry in the Predator universe, generated the biggest premiere ever on Hulu across all film and television, according to Disney. And while that boast can't be verified, the film secured 585 million minutes of viewing time in its first three days, according to Nielsen. That translates to about 6 million homes, or roughly 13% of Hulu's total US base. Prey was also the third most in-demand horror movie in the U.S. over the past two months, according to Parrott, juicing demand for the original Predator. On Netflix, the Fear Street trilogy dominated its Top 10 charts for several weeks in summer 2021. Fear Street 1994 amassed 66.3 million hours watched over a five week period (about 37.2 million household streams globally), while Fear Street 1978 and Fear Street 1666 generated 47.8 million hours and 38.6 million hours (and about 26 million and 20.3 million household streams), respectively. Not surprisingly, Netflix is making more Fear Street films.

So yes, horror sometimes fades into the background of the film business, as Blum said, but the industry probably couldn't thrive without it. In a time of great anxiety, horror is the rare stress-reliever to those in the theatrical business and the direct-to-consumer market.
ADVERTISEMENT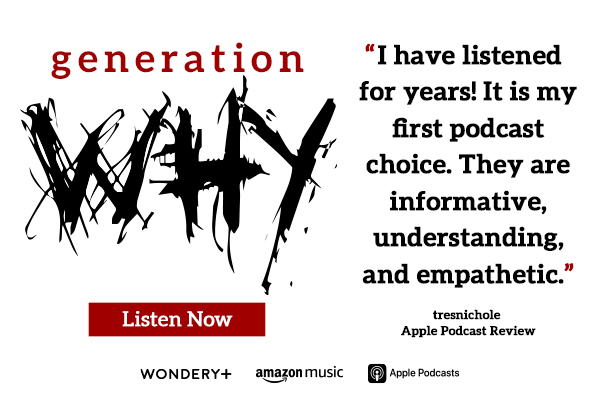 For true fans of true crime, the Generation Why Podcast is essential listening. Hosts Aaron & Justin started this podcast in 2012, to dissect some of the craziest and most notable murders, crimes, and conspiracy theories, together. And ten years later, they're still at it, unraveling a new case every week.

Aaron and Justin take on infamous cases like the 'Evil Genius Bank Robbery', and lesser-known cases like 'The Valentine Murder'. Did Kimberly Hricko coincidentally book a Valentine getaway with a murder mystery play? Or was that a cover for murdering her husband by poisoning him, and then setting his body on fire?

The duo cover every angle, breaking down theories, diving deep into forensic evidence, and interviewing those close to the case.

Generation Why is one of the longest running true crime podcasts out there, and with over 450 episodes, there's a little something for everyone. Listen wherever you get your podcasts.
The Distribution Conundrum
The question I get asked most often in my job as a strategy analyst is whether or not to bring a movie to theaters. The film is already made, and the teams are excited about it, but they want to ensure they're making the most of the numerous distribution paths available. Could it work in the theatrical market—which is still down about 35 percent domestically compared to 2019, but up nearly 200 percent compared to 2020, according to Box Office Mojo data —or is the better move to debut it on a streamer?

This leads inevitably to the next most frequently asked question: what does work in theaters these days? Not everything is Top Gun: Maverick, after all. Similarly, what works on streaming? The sweet spot is a movie that's not necessarily going to pull a major audience to the multiplex, but may generate enough views (or even new subscribers) on streaming that makes both seller and buyer happy.

It's difficult to assess theatricality because we've effectively removed a slew of classic genres from theaters (romantic comedies, indie dramas). Theatricality in the post-Covid era is dominated by the Three S's: superheroes, sequels, and scaries. These tend to appeal to younger males, who have also made up the vast majority of returning audiences. Of course, this also presents a natural chicken and egg question.

Horror, however, satisfies the three must-haves for a film to even potentially perform in theaters now: 1) It benefits from a communal experience; 2) the genre takes advantage of theater technology that people don't have at home; 3) and these movies, with their plot twists, feel like something that people have to watch sooner rather than later to avoid spoilers or cultural saturation. Barbarian, with its jump scares and twist ending, is a great example of a film that ticks all three of those boxes. (I won't spoil it, but conversations about the twist across nearly every social app—Twitter, Instagram, Reddit, YouTube, etc.—made people in my circle feel like we had to see it now.) Contrary to some armchair analysis, the potential value proposition of a movie ticket has increased, not decreased, and the selling point is just as much an experience as it is the film itself. Audiences that have endless on-demand garbage at home want more out of their moviegoing time.
ADVERTISEMENT

Times change, and some genres simply don't feel "theatrical" these days. Strictly dramas went from making up closer to 15 percent of the total box office market share in 2000 to roughly 5 percent in 2021, while the demand share for dramas on streaming services has increased tenfold. Executives at the few companies still operating in theaters and trying to run expansive streaming services have different thoughts on whether films should go to theaters or head to streaming. Warner Bros. C.E.O. David Zaslav leans closer to the former; Disney C.E.O. Bob Chapek believes there's room for franchises to emerge from streaming. The exciting, and slightly scary, thing about this emerging industry is that we're all learning in real time.

But while different genres require different strategies, horror is one of the few categories that straddles both distribution channels reliably well. Due to the smaller budget required and their demand among millennial males, coupled with their longevity on SVOD platforms, horror movies have the biggest potential to perform in theaters while commanding higher licensing fees to streamers, research from my firm found.

The sustainability of the horror audience is why so many platforms have continued to invest. Netflix signed an overall deal with Mike Flanagan (Midnight Mass, The Midnight Club). Amazon inked an eight-picture deal with Blumhouse. Meanwhile, the niche horror streaming service Shudder, owned by AMC, surpassed 1 million subscribers in 2020. Even Peacock, the struggling NBC streamer, has seen success with titles like Halloween Kills, which debuted on its platform in 2021 as part of a simultaneous release. Some 1.2 million Peacock subscribers watched the film on-demand in its opening weekend, according to third-party tracking company SambaTV, which put it above Malignant on HBO Max and just behind The Conjuring: The Devil Made Me Do It (which had 1.6 million streams on HBO Max). NBCUniversal is now hoping that Halloween Ends (Oct. 14), enjoys similar day-and-date success. I'm betting it will.
FOUR STORIES WE'RE TALKING ABOUT
Heard's Legal Bills
The next phase of Amber Heard's legal nightmare is just beginning.
ERIQ GARDNER

The '22 Blame Game
A conversation assessing the current state of play in the Washington war room.
TARA PALMERI & TEDDY SCHLEIFER

It's Tapper Time
The temporary nature of Tapper's 9 p.m. move is masking Licht's careful machinations.
DYLAN BYERS

Golden Globes Woes
The Globes are back on NBC… but as an aging player in a contract year.
MATTHEW BELLONI
You received this message because you signed up to receive emails from Puck

Was this email forwarded to you?

Sign up for Puck here

Interested in exploring our newsletter offerings?

Manage your preferences

Puck is published by Heat Media LLC

227 W 17th St

New York, NY 10011

For support, just reply to this e-mail

For brand partnerships, email ads@puck.news