Happy Monday, I'm Eriq Gardner.
Welcome back to The Rainmaker, my private newsletter focused on the legal maneuvering inside Hollywood, Silicon Valley, Washington, and Wall Street.
This week, I've got some notes from America's censorship wars. It's bad news for Amy Klobuchar and Anthony Fauci, and good news for Mark Zuckerberg and Netflix. Plus, America's greatest enemy's litigious rival; Michael Rapaport is both settling and still fighting with Barstool Sports; and finally, how Donald Trump once tried to escape a legal tab.
But first…
Delaware Chancellor Kathaleen St. Jude McCormick is doing the best she can to keep Elon Musk and Twitter on schedule for a trial next month. It hasn't been easy. For instance, see this sanctions order where, in the midst of a discovery dispute, the judge addresses the important question of whether the richest man on Earth is telepathic. Short story: He's not—and thus not living up to discovery obligations. But she's still not moving the trial date.
Michael Rapaport and Barstool, in the midst of an epic feud, have mostly settled their differences, including what's owed by contract. But this deal also allows Rappaport to proceed with an appeal over his dismissed defamation claim. The actor wasn't able to convince a judge that being tarred as a racist D-list actor with an STD was actionable.
Ozy Media, the Carlos Watson enterprise that was blown up by Ben Smith, got some bad news this past week when a judge refused to dismiss an insurer's claims that it was entitled to rescind its policy because Ozy allegedly made material misrepresentations in the application. Watson, who is also facing an investor lawsuit and an S.E.C. investigation, insists that Clear Blue Specialty Insurance Company has an obligation to defend Ozy since the policy is all paid up, but the judge said the insurer had successfully made its case. See the ruling here.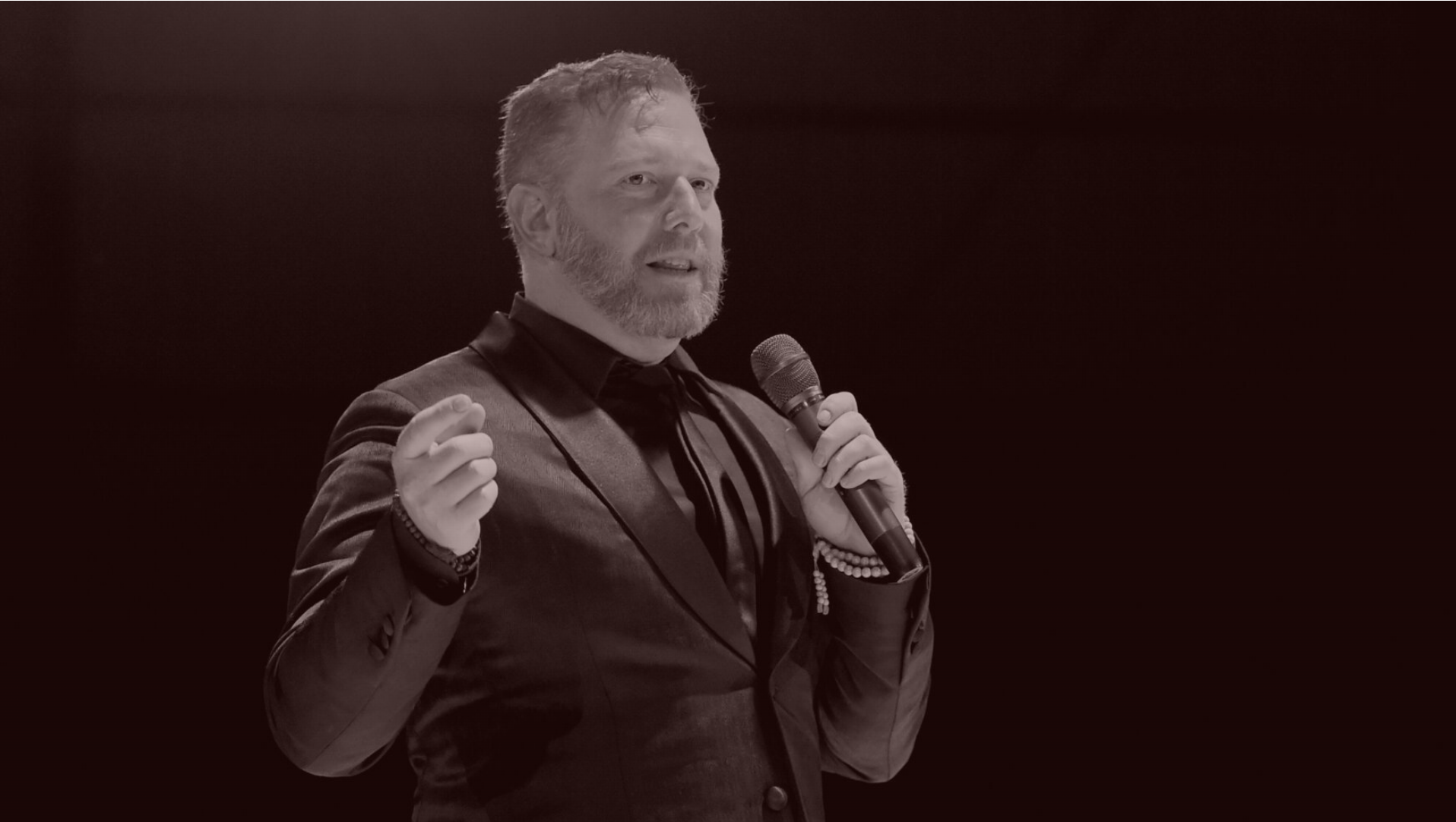 Ryan Kavanaugh's Media-Legal Thriller
With Triller, the former Relativity honcho, who was basically run out of Hollywood, has remade himself as a social media eminence. But his most lasting impact may come from an incredibly unusual civil lawsuit.
A few days ago, I attended an absolutely fascinating court hearing—one where you could see the judge's brain explode in real time. "Oh, good grief," said Los Angeles Superior Court Judge Jay Ford as he slowly came to grips with the issues in play. He later exclaimed, "This is an important case" and predicted it would eventually be heard by the Supreme Court. It just so happens that I played a key role in helping instigate this unfolding drama.

The plaintiff is Ryan Kavanaugh, the well-connected Hollywood machinator who was anointed a wunderkind in the early 2000s for having developed a "formula" to guarantee movie profitability. Wall Street investors, including future U.S. Treasury Secretary Steve Mnuchin, flooded the venture with cash. Of course, the supposed algorithm didn't quite work. Kavanaugh's Relativity Media produced some hits like The Fighter and Limitless, but also made plenty of flops. When Relativity declared Chapter 11, in 2015, the bankruptcy court hosted more Wall Street bigwigs than a Bill Cohan pool party.

These days, Kavanaugh has a new company—Proxima Media, which is the controlling shareholder of Triller, a TikTok competitor which is being sued left and right for allegedly not paying its bills. The Washington Post recently published a 3,000-word article about how Triller is stiffing Black creators. But the more astonishing legal drama hanging over Kavanaugh dates back to the earliest days of Proxima, when Kavanaugh and his then partner, Elon Spar, were first getting the company off the ground. Kavanaugh and Spar originally had plans to run a Hollywood box office prediction market. But the two disagreed about the business, and Spar, who cashed out, later accused Kavanaugh of operating a "Ponzi scheme."

That's where I come in. Working for The Hollywood Reporter at the time, I discovered Spar's complaint on the Los Angeles Superior Court media portal and quickly wrote it up. Variety followed. Within hours, Kavanaugh and Spar settled. The complaint was withdrawn before it became an officially indexed lawsuit, and Kavanaugh's publicist called me to demand a retraction because, in his view, no lawsuit had actually been filed. We refused, although not before I consulted with several lawyers about whether I would be covered under "fair report privilege," which legally protects those who repeat statements from government proceedings such as court filings. I don't think there's ever been a speech case involving the judicial equivalent of Schrödinger's cat, although maybe that lady who once insisted the media couldn't report her expunged conviction comes close.

Last year, some time after this non-filing filing, Kavanaugh got into another feud, this time with podcaster Ethan Klein, who saw the old headlines and then repeated Spar's "Ponzi scheme" charge on his show. Kavanaugh sued Klein for defamation. Of course, I wrote about all this, too, in a story titled, "Ryan Kavanaugh's New Mind Bender: When Is a Lawsuit Not a Lawsuit?" Afterwards, Klein's attorney Lincoln Bandlow asked me to provide a statement about the Los Angeles Superior Court media portal and how it works. After some hesitation, I agreed.

Judge Ford is now considering Klein's bid to dismiss (which would also mean Kavanaugh pays his adversary's legal bills). Before the hearing, the judge indicated that he was leaning towards rejecting the defamation lawsuit on the basis that the podcaster was merely offering an opinion about whether he believed Spar's accusation. But the judge started thinking about republication, how facts are sorted, and what a jury might believe, and admitted to feeling shaky about his tentative conclusion. At the hearing, he told the parties that his thinking had evolved. The Ponzi scheme was true or not, and while he originally thought that no one would listen to this hyperbolic podcast and hear an assertion of fact, he wasn't sure anymore that this point shouldn't be decided later after some further fact-finding, possibly at trial.

As the hearing played out, Klein's eyes widened as he listened to the various arguments about privileges for those who report and comment on court activity, and he rightfully grew increasingly interested in how we determine what's outside the boundary of defamation liability. The judge has ordered more briefing and appears to have set his sights on a ruling that can survive appeal.

Meanwhile, Kavanaugh's second act as an aspiring technology mogul appears to be going about as well as his rollercoaster career in Hollywood. Two years ago, when he spoke to Bill Cohan about urging the Trump administration to shut down TikTok, a multi-billion dollar SPAC exit seemed like a very real possibility. He still considers TikTok to be the "greatest enemy our country faces today"—and he might even be right—but Triller, which has been accused of inflating its numbers, seems less likely than ever to be its successor. The more interesting question for the media is whether Kavanaugh's war on nosy journalists and podcasters results in some precedent about the type of salacious and questionable information that's truly repeatable without getting into trouble.
Speaking of Netflix, the streamer has settled with Nona Gaprindashvili, the former chess champion who alleged she was defamed by a sexist comment in Queen's Gambit. Expect this case to be cited by future plaintiffs in lawsuits over real-life adaptations for the reason I explain here. This past week, Netflix also settled a lawsuit over Selena: The Series with the producer of a 1997 film about late Tejano superstar Selena Quintanilla.
Spotify, facing a lawsuit for not adequately licensing Eminem compositions, can't immediately win a claim against the publisher it asserts issued a license and provided indemnification. The judge's reasoning here.
Here's an important opinion from the Second Circuit Court of Appeals, which last week rejected AT&T's First Amendment argument in a "rare" S.E.C. case over Reg FD, which prohibits companies from selectively leaking market-moving information to outsiders. In this instance, AT&T got in trouble for what it told a few analysts in an alleged attempt to reduce financial estimates so it could beat Wall Street expectations.
Next month, publicist Haleigh Breest will go to trial and attempt to prove that Oscar-winning director Paul Haggis raped her in 2013. In advance of the showdown, Breest is now asking a New York judge to bar references to Scientology. Haggis, a former member and high-profile critic of the controversial religion, has floated the theory that the rape allegation may be sourced to Scientology leaders. Breest says there's no evidence of that and points to sworn depositions and declarations to that effect.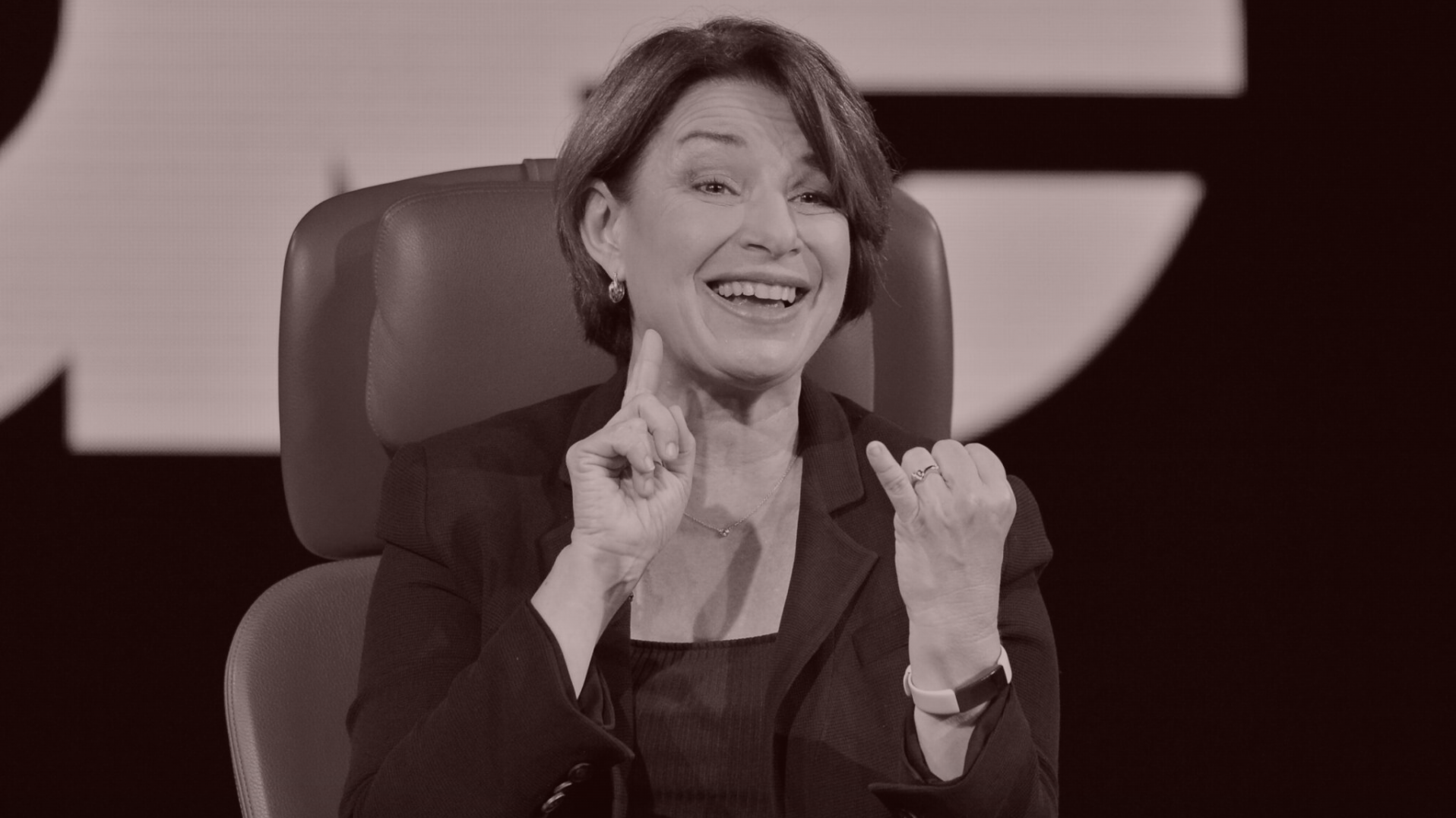 Defund the Thought Police?
Notes from America's forever war over censorship in Congress, between the White House and Mark Zuckerberg, and in the Texas court where Netflix is still fighting over 'Cuties.'
This week, a video of a sparring Mark Zuckerberg went viral, but if you want to see real jiu jitsu, pay attention to what's been happening in the nation's capital, where Democrats and Republicans can't see past their differences to rein in the Silicon Valley giants that both sides generally agree should be cut down to size. The problem, of course, is that Democrats are also worried about moderation of "disinformation," while the G.O.P. is obsessed with censorship—specifically, the fear that Big Tech platforms are suppressing conservative voices. Industry lobbyists couldn't have devised a better wedge issue, themselves.

Take what happened at the Senate Judiciary Committee this past Thursday. Once-and-future presidential candidate Amy Klobuchar, fresh off a plucky antitrust spiel at Kara Swisher's Code Conference in L.A., returned to Washington to introduce a bipartisan bill that would allow small news outlets to collectively negotiate the terms by which their content can appear on digital platforms. Republicans John Kennedy and Rand Paul, along with Democrats Cory Booker and Sheldon Whitehouse, were among the co-sponsors ready to push it forward. Then it all collapsed in a heartbeat.

Upon talk in tech policy circles about how the law might impact the openness of the internet, Ted Cruz prevailed upon his Republican colleagues to insert a provision designed to prevent collusion on content moderation. "What is preeminent to me is whether this bill is going to increase or decrease censorship," explained Cruz. "The agreement we had was blown up," said Klobuchar, sighing, and pulling the bill from further consideration.

The outcome wasn't particularly surprising. After all, look at Klobuchar's larger antitrust package—a bill that would stop tech giants from giving a higher priority to their own products and services on their own platforms. That, too, appears doomed, but this time because Democrats are cornered about moderation. Could such a law prevent Apple or Google from banning an app that spews disinformation? That's the poison pill that is hanging over all these backroom negotiations.

It's all symptomatic of the deep distrust that has poisoned the political atmosphere and made otherwise bipartisan legislation impossible. Most everyone in Washington seems to agree that the likes of Facebook, Google, and Amazon are too big, anticompetitive, and unaccountable, but their real fear is that any changes to their algorithms will inadvertently benefit the other side. And then politicians like Cruz, who once as a big firm lawyer helped Google stop a Texas investigation into the company's anti-competitive practices, step in with the ultimate buzz kill.
Meanwhile, outside of Washington, the legal battle over Big Tech censorship (or moderation, if you prefer) is only getting more heated. On Tuesday, a couple days before Klobuchar's bill collapsed, a Louisiana judge ordered the Biden administration to identify all federal officials who have engaged with social media companies these past couple of years and turn over their communications. U.S. District Judge Terry Doughty, a Trump appointee, is overseeing State of Missouri v. Joseph Biden Jr., a lawsuit that alleges the White House has violated the First Amendment by cajoling social media platforms into censoring viewpoints disfavored by the left. As an example, Missouri's attorney general cites emails between Dr. Anthony Fauci and Mark Zuckerberg regarding public messaging about Covid-19, and how Facebook allegedly then embarked on an aggressive campaign to diminish speculation that the virus leaked from a Chinese lab. (Senior U.S. officials have since acknowledged that the lab leak theory is credible.)

It remains to be seen what sort of injunctive relief is really available to curb this supposed First Amendment violation, but in the meantime, Judge Doughty has seen enough to order broad discovery, over the Biden administration's objections. It surely didn't help the government's case when Zuckerberg went on Joe Rogan's podcast the week before and claimed that the F.B.I. had also warned Facebook in 2020 to be on high alert for Russian disinformation, which led them to restrict sharing the New York Post's pre-election reporting on Hunter Biden's laptop. (The Times and the Post have since verified that many elements of that story were true.)

Missouri's suit rests on the premise that social media platforms have become quasi-utilities, and that when Facebook, Twitter, YouTube, etc. decide which viewpoints can and can't be on their sites, this amounts to censorship rather than just editorial discretion or quality control. Missouri isn't going quite as far as Texas attempted to go earlier this year in forbidding viewpoint censorship, but nevertheless, there is some presumption that what these tech companies are doing flouts the public trust. If not, the state of Missouri wouldn't have standing to sue.

The legal action also presents quite a horrible state of affairs. To quote the complaint, "The freedom of speech in the United States now faces one of its greatest assaults by federal government officials in the Nation's history." That implies that if those standing up to the Biden administration were in power instead, they'd be more principled in respecting disagreeable speech—which is hard to imagine when Republican politicians are simultaneously on a crusade to ban books, impose educational gag orders, and prevent colleges from discussing "divisive concepts."
Netflix's Free Speech Dance
Missouri isn't the only state grappling with the censorship-moderation-free speech debate. Two years ago, Netflix released Cuties, a coming-of-age tale about an 11-year-old Senegalese girl who joins a dance troupe. Writer-director Maïmouna Doucouré won a prize at Sundance for the film, but thanks to eye-catching footage of its gyrating young stars, the movie was immediately controversial. #CancelNetflix started trending. Missouri Sen. Josh Hawley invited Netflix C.E.O. Reed Hastings to testify in front of Congress. Ted Cruz wrote a letter to the Justice Department calling for an investigation into whether any federal laws on child pornography were violated.

One local prosecutor in Cruz's home state—Texas District Attorney Lucas Babin—actually went so far as to issue five separate indictments against Netflix (four after being told the state's lewd exhibition statute was ruled unconstitutional). Netflix is now pushing for an injunction that would restrain Babin, who, incidentally, once appeared as "Spider" in the movie School of Rock but lately seems to be auditioning as Javert in Les Misérables, from pursuing these indictments.

Babin's August 30 deposition—revealed for the first time in Netflix's latest motion papers—is not particularly favorable for the crusading Texas district attorney. Supreme Court justice Potter Stewart may have famously observed about obscenity, "I know it when I see it." But when questioned by Netflix's lawyers, Babin admitted, "I don't recall if I watched the entire film." (Read the deposition in full here.) Babin also acknowledged that the grand jury was only shown clips instead of the whole movie.

Netflix says that Babin "manipulated stills he made from the film to exaggerate the prominence of certain images that, in context, are fleeting and misrepresented." The streamer further argues that Cuties represents a First Amendment-protected artistic message about the hyper-sexualization of children and compares the images in the movie to what's seen regularly on reality shows like Toddlers and Tiaras and Dance Moms. Whether or not that's enough for the U.S. District Court judge Michael Truncale (another Trump appointee) remains to be seen. The standard for a federal court to enjoin a state official is deservedly high, so Netflix must convince the judge that Babin acted in bad faith, including by ignoring judicial instruction on constitutionally intolerable censorship.
Cineworld's $1.2 Billion Drama
These days, court filings have become quite colorful, literally, with more and more pictures—even in bankruptcy court. Just check out this declaration from the Cineworld deputy chief, Israel Greidinger, who describes how the movie theater giant began with eggs at the end of the 19th century. The story continues all the way to the present when Cineworld had the misfortune of experiencing a Covid shutdown and couldn't enjoy some of the benefits its primary competitor received. He writes: "And while Cineworld would, of course, have welcomed the liquidity of becoming a 'meme stock' like AMC, we were never so lucky!"

Now that Cineworld, which owns Regal, has filed for Chapter 11, fueled by $1.94 billion debtor-in-possession financing from existing lenders, Greidinger is hinting at some of the post-bankruptcy drama to follow.

In December 2019, Cineworld came to a deal to acquire Cineplex, but a few months later in the midst of a pandemic, attempted to walk away from the merger. A Canadian court awarded $1.24 billion in damages to Cineplex—a judgment which Greidinger explained has interfered with efforts to obtain new financing. The Canadian ruling is now under appeal, and meanwhile, this unsecured debt now becomes a headache for a bankruptcy judge who could be asked to estimate the worth of Cineplex's ongoing litigation over being jilted. This situation is definitely worth watching.
According to New York Times reporter David Enrich's new book, ​​Servants of the Damned: Giant Law Firms, Donald Trump and the Corruption of Justice, the former president once tried to pay a lawyer he owed $2 million with a deed to a horse. The attorney responded, "This isn't the 1800s. You can't pay me with a horse."

Have a good tip? Send it to me at eriq@puck.news. And I don't mean which stallion to bet on in next month's Breeders Cup.
FOUR STORIES WE'RE TALKING ABOUT
Government Sachs?
Would any of Trump's former Wall Street brain trust sign on for round two?
WILLIAM D. COHAN

TikTok-alypse Now
Jon and Peter to discuss Kara Swisher's final Code, and TikTok's insidious potential.
PETER HAMBY & JON KELLY
You received this message because you signed up to receive emails from Puck

Was this email forwarded to you?

Sign up for Puck here

Interested in exploring our newsletter offerings?

Manage your preferences

Puck is published by Heat Media LLC

227 W 17th St

New York, NY 10011

For support, just reply to this e-mail

For brand partnerships, email ads@puck.news