Welcome back to What I'm Hearing, and the second part of my look at the weird new reality in movies, and why two handsome Boston bros think they can reinvent the business model.
Reminder: If you were forwarded this email, become a Puck member by clicking here.
Zaz's Max-imum effort: Yes, it was weird seeing a promo for HBO's new True Detective with Jodie Foster and a Stephen Frears miniseries starring Kate Winslet presented yesterday alongside TLC's Love & Translation, where American dudes court beautiful women who can't speak English. On an island, apparently. But will this Max rebranding and mega-content smash-up work? It better. Warner Bros. Discovery C.E.O. David Zaslav premised this entire $43 billion merger on...
Can't see the full story? You're receiving the free version of What I'm Hearing at . For full access to Puck, and to each of my colleagues, you can subscribe here.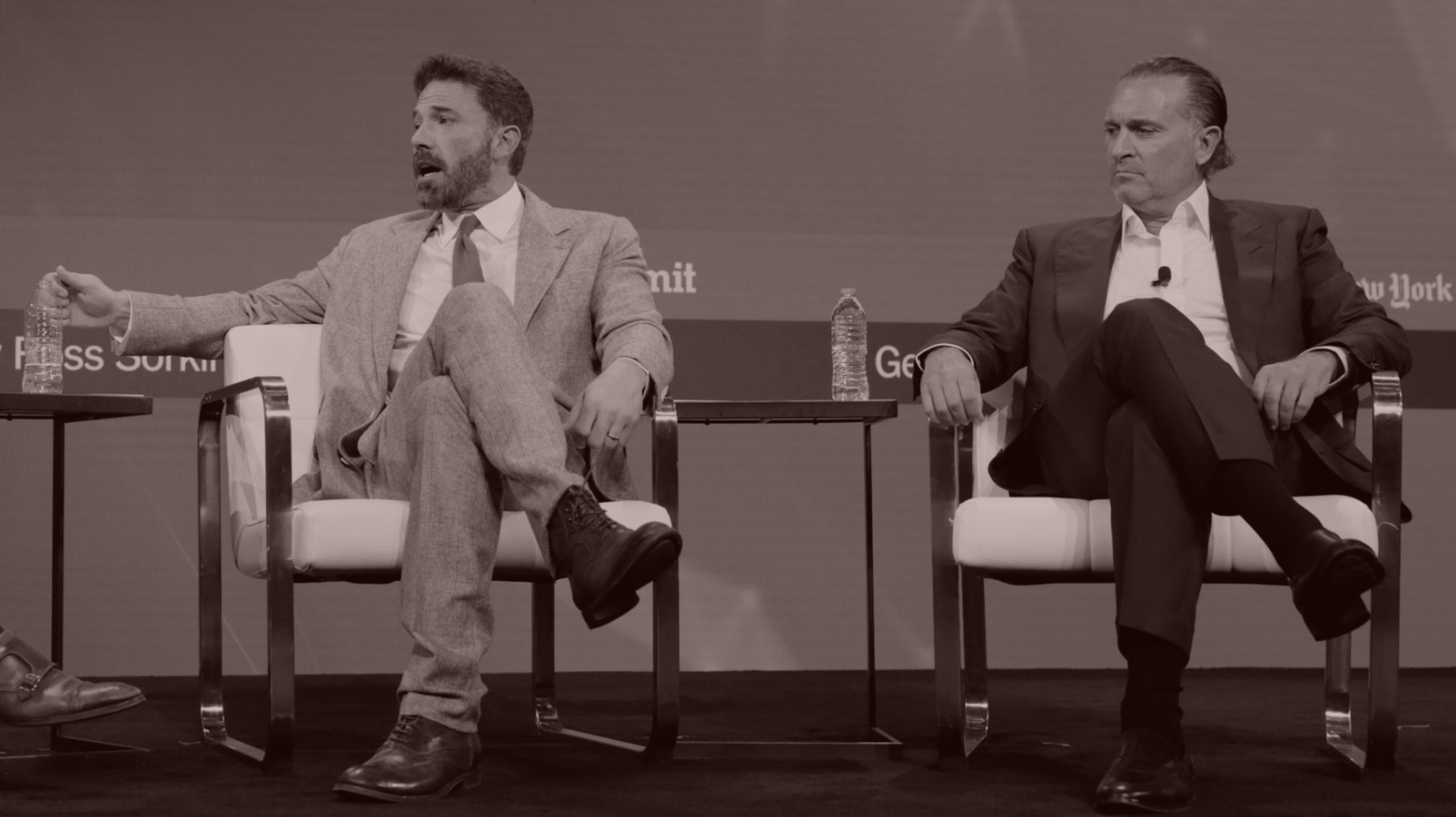 Ben Affleck's Air and the Super-Weird State of Movies (Part 2)
In an age of global buyouts, a vanishing middle class of actors and filmmakers, and a likely upcoming writers strike, it's easy to see why Artists Equity feels revolutionary. So why are so many executives, producers, and finance types so skeptical?
There's a great scene in Ben Affleck's new movie, Air, where Michael Jordan's mother, played by Viola Davis, refuses to close his Nike deal unless he receives a percentage of every Jordan-branded sneaker ever sold. "A shoe is just a shoe… until my son steps into it," she says to Nike's Sonny Vaccaro, played by Matt Damon. In real life, the negotiation didn't play out that way—Nike actually first offered the profit participation; Deloris Jordan didn't have to demand it. But hey, Hollywood. And at the L.A. premiere last month, the audience erupted at the line. I'll admit I clapped, and not just because it essentially serves as the climax of the film...
FOUR STORIES WE'RE TALKING ABOUT
Jeff Bezos Punts
The Amazon founder no longer has the Commanders in his crosshairs.
TEDDY SCHLEIFER

D.C. Leak Fears
A candid conversation with the chair of the Senate Intelligence Committee.
JULIA IOFFE

Need help? Review our FAQs
page or contact
us for assistance. For brand partnerships, email ads@puck.news.
Puck is published by Heat Media LLC. 227 W 17th St New York, NY 10011.