Welcome back to What I'm Hearing…
I'm in New York for the TV upfronts this week, but it's looking like a series of dramatically scaled-down events. Several networks are doing virtual hybrids, and even WME's annual Peter Luger dinner, which had ballooned to 150 executives and stars pre-pandemic, will be pared down to around 50 people, I'm told, with a few key execs already having canceled due to either Covid or fearing it.
Discussed in this issue: Alan Horn, Roger Goodell, Emma Watts, Ice Cube, Jim Robinson, Morgan Wallen, Lachlan Murdoch, Elie Samaha, Tom Rothman, Jerry Bruckheimer, and Ezra Miller's NFT crypto art…
But first….
Tom Brady
—Fox's newest NFL football analyst (if he ever retires from playing) caused the broadcasting world's collective jaw to drop with a 10-year deal worth a reported $375 million, after being courted by several rivals.

A little more on this….

Fox pushed back a bit on that $375 million number, which, ironically, was reported by the Murdochs' own New York Post. I'm told it's "in the ballpark," to mix sporting metaphors, and is dependent on Brady pursuing several non-football projects with Fox. A running theory in Murdoch-land is that the number is indeed a bit high, but Rupert and Lachlan wanted it out there as a middle finger to Troy Aikman, who talked publicly about being courted by Amazon and Disney before signing with ESPN in a reported 5-year, $90 million deal—just half the term and about half the per-year fee as the reported Brady deal.

Bonus Track: My Puck colleague Dylan Byers dives deeper into this deal here, including the rationale (differentiating CPMs, luring better games, keeping Roger Goodell happy) that made Brady a no-brainer for Fox.
"Depending on your role, you may need to work on titles you perceive to be harmful. If you'd find it hard to support our content breadth, Netflix may not be the best place for you."

—The latest Netflix "culture deck," released Thursday, which addresses fallout from Dave Chappelle's recent stand-up special.

Runner up: "Women are harder. It's just not that strong a list yet."—Jerry Bruckheimer, the Top Gun: Maverick producer, telling the Sunday Times that he still gets "the same list of ten men the studios want in a movie."

Second runner up: "I film myself when I get assaulted for NFT crypto art."—Ezra Miller, The Flash star, in a recorded altercation with police during that recent arrest in Hawaii.
SPONSORED BY HULU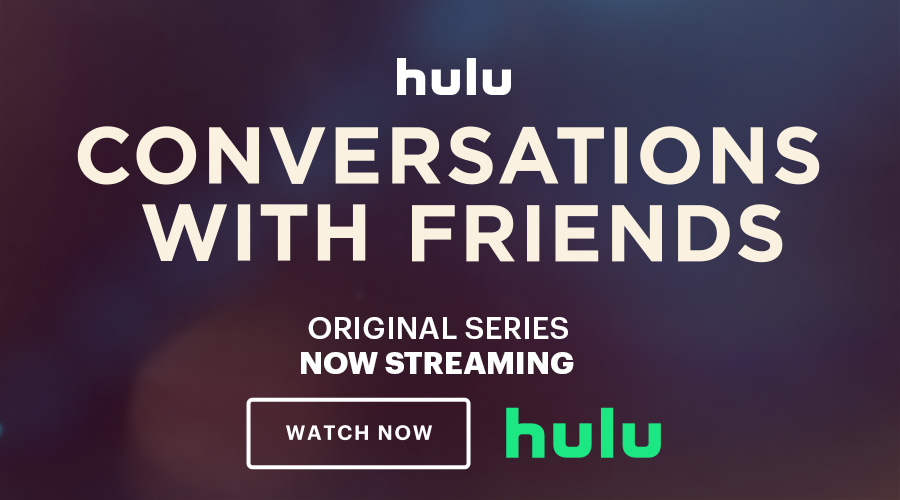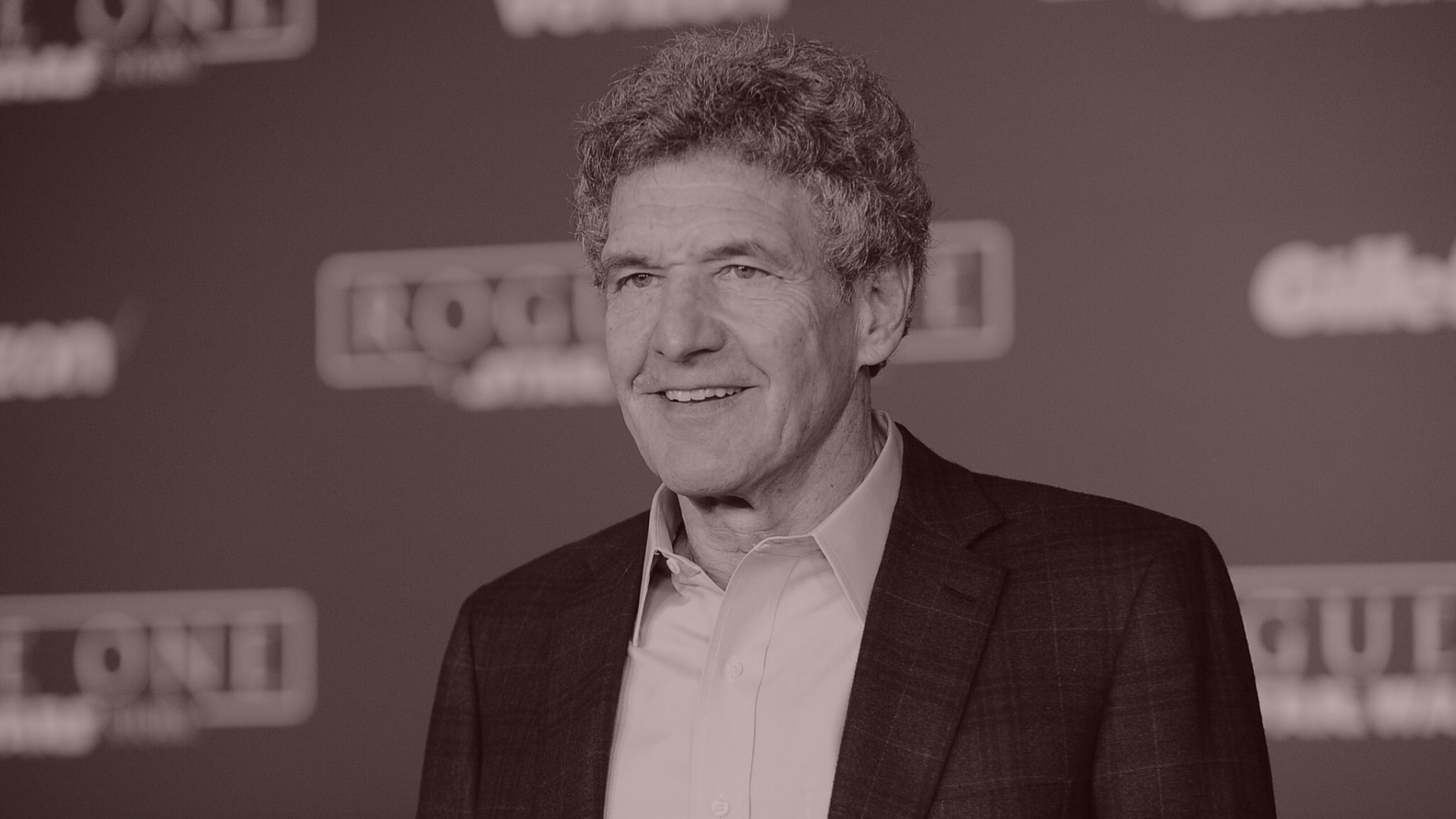 Can Alan Horn Come Home Again?
The biggest rumor swirling around town is that Alan Horn is returning to Warner Bros. under the new Zaz era. Rather than partake in the rumormongering, I picked up the phone and asked Horn myself.
Of all the rumors swirling around the Warner Bros. film studio these days, here is the most intriguing: Alan Horn, the former Warners film chief, who retired in January after a stellar nine-year run atop Disney's movie unit, is said to be in talks to return to his former home under new Warner Bros. Discovery C.E.O. David Zaslav.

In the film world, that would be the executive equivalent of a blockbuster. Horn has enjoyed one of the great Hollywood careers. Over five decades, he co-founded Castle Rock, got rich on Seinfeld, then joined Warner Bros., where he is credited with popularizing the "tentpole" strategy of pouring huge resources into a small number of high-priority films, like Harry Potter or Batman or The Hobbit, that prop up the entire studio. Time Warner C.E.O. Jeff Bewkes pushed Horn out at age 68 in 2011, a decision that Bob Iger quickly capitalized on. During Horn's tenure, Disney remade itself as a megahit factory, producing almost exclusively pre-branded tentpoles from the Marvel, Pixar, Lucasfilm, Disney Studios and Disney Animation units, releasing 20 billion-dollar grossers, and setting an industry high-water mark of $11 billion in global box office in 2019—a feat that few believe will ever be replicated.

So, yeah, it's easy to see why Zaslav would be interested in Horn, especially since Zaz has made it clear to insiders that he wants to remake Warners in the image of Disney, with siloed units like DC, New Line and Animation, run by individual creative leaders, yet all reporting up to a film boss overseeing the total output.

I called Horn to ask him what's up, and he confirmed that he has had talks with Zaslav about returning to the studio where he made his name. "I'm friendly with David and we have met several times," he told me. That's partly thanks to Zaslav's now-famous "listening tour," wherein the Hollywood outsider met with seemingly everyone who has run an entertainment company during the year preceding the close of Discovery's merger with the WarnerMedia assets. But Horn said that the chats have gone further, and that they did discuss the possibility of him helping the company. That could be in a consultative capacity, an advisory role, or a short-term assignment, but probably not in an executive job.

Horn wanted to make clear that nothing is imminent. He has great respect for the challenge that Zaslav & Co. are undertaking, and he has no interest in being involved in the current integration of the Warner assets from AT&T. Horn still has tons of friends at Warners, so he wouldn't want to spearhead layoffs or the replacement of key executives with Discovery people. Plus, at 79, and having retired from two big jobs, he's also fine not jumping back into the studio snake pit. (Warner Bros. Discovery declined to comment.)

But Horn is healthy, he said, and as was clear from our chat, sharp as ever. So it could happen, they would just need to figure out what kind of role makes sense for him at this stage of his life. "I've been in retirement for four months, and there is a certain cadence to these things," he told me.

If I were wagering, I'd bet Horn will end up consulting, or coming in with a specific goal related to the re-org. He's a respected statesman, and he could manage executive talent, especially if Zaslav is thinking of divvying up responsibilities and bringing in headstrong execs, whether it's Mike De Luca or Emma Watts or others, to run things alongside Toby Emmerich or another executive. Horn knows fully well that the movie business is not the same as it was pre-pandemic, when he set that $11 billion record: "The theatrical model has changed, I think irreparably."

Speaking of Warner Bros. Discovery… CNN's new owner hasn't changed its position on settling with Chris Cuomo, who claims that the actions that got him fired—namely, an inappropriate coziness with his governor brother, Andrew—were encouraged by former CNN president Jeff Zucker and others. The arbitration is moving forward, with dates being negotiated between CNN litigator Daniel Petrocelli and Cuomo rep Bryan Freedman for a proceeding that likely wouldn't take place until next year. Zaslav and Co. have a lot on their plate now, but I'm still betting that when things calm down, they will settle, but will pay significantly less than the $125 million Cuomo has demanded to make him go away.
How to Justify a Radioactive Moneymaker
A couple people at MRC, producer of tonight's Billboard Music Awards on NBC, reached out to me upset about Morgan Wallen. If you don't remember, Wallen is the country singer who was caught on video in early 2021 saying the N-word. He apologized in a fumbling GMA interview with Michael Strahan, but was temporarily suspended from his label; punished by iHeartRadio, which pulled his songs for a bit; and banned from MRC's American Music Awards. Meanwhile, Austin Neal, his booking agent, ended up leaving WME to continue representing him.

But here's the thing: Wallen still sells really well, so MRC invited him on the BBMAs. (Travis Scott was also invited, despite being sued over his role in the Astroworld crowd tragedy, which killed 10 people.) Smart move to "uncancel the canceled," as host Diddy said, or tone-deaf ratings grab by a company that claims to be "antiracist"? I don't really have a take here, other than that there should be a path back for people who make mistakes. But these situations—like the Netflix flap over Dave Chappelle and Disney's ongoing "Don't Say Gay" debacle—are only going to come up more, as Hollywood companies must balance their "values" and employee concerns with those of the larger audience, which often doesn't care at all about these issues.

What is instructive, I think, is how MRC's leaders Modi Wiczyk, Asif Satchu, and Adam Stotsky messaged this decision internally. Someone slipped me the email, so I'll let readers decide whether this is responsible management of a tough culture issue or a cringe-worthy leveraging of "our diverse colleagues." (Disclosure: MRC owned The Hollywood Reporter when I left there in 2020.) Here goes:

Born out of our racial equity work at MRC, a team led by diverse colleagues created an internal process to review if our content aligns with our stated diversity, equity, and inclusion objectives. We ran this process last year with regard to Mr. Wallen, and again this year which resulted in a different decision.

Over the past few months a dedicated team allocated significant time to have extensive discussions internally, externally with partners and with the artist's team. We enlisted the stewardship and experience of our diverse colleagues to lead the process. Our research found, at the time of our review and to present day, an isolated incident that was not part of a consistent pattern of behavior for the performer. We also found that there were meaningful and significant efforts toward understanding and redemption, as well as an ongoing commitment to additional work.

We will be providing Billboard with the following statement paired with this announcement: "We oppose discrimination, harassment, or racism of any kind. We believe in treating everyone with dignity and respect. After a thorough review and robust discussions internally and with the artist's team, in which we found a demonstrated and ongoing commitment to meaningful work and outreach, we extended an invitation to participate in this year's show."

There have been and will continue to be many times when we gather our internal teams and foster discussions about complex issues like this one. While we know we won't always get it right, what's absolutely critical is that we have those robust, honest and difficult discussions so that we have the best chance at arriving at the proper course of action.
ADVERTISEMENT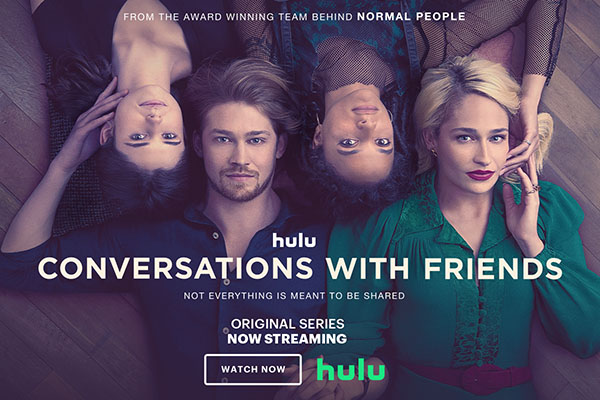 From the award-winning team behind Normal People, Conversations with Friends follows Frances (Alison Oliver), a 21 year old college student, as she navigates a series of relationships that force her to confront her own vulnerabilities for the first time. Also starring Joe Alwyn, Sasha Lane, and Jemima Kirke.

Jim Robinson Just Got His Ass Handed to Him
The lengths to which Hollywood people will go to settle personal and business scores is always surprising. Jim Robinson, the 86-year old executive and financier who made a fortune on films like Ace Ventura: Pet Detective, Major League, and Last of the Mohicans, was just ordered to pay millions in a six-year-long arbitration that he could have avoided for less than a million dollars.

I won't get into the details of the fight, which involved a catalyst that was designed to convert methane to methanol in a single step. (You can read the ruling I obtained here.) Robinson was first introduced to patent attorney Armin Azod and others through lawyer Peter Dekom, and Robinson agreed to back the potentially lucrative process that could save money for refineries. But when the relationship soured and the two sides accused the other of fraud and breach of contract, Robinson refused to make payments to the venture of about $900,000, so litigation ensued. Six years later, arbitrator Benson Everett Legg issued a scathing 185-page ruling ordering the $900,000 paid, plus $3.6 million in attorneys fees, plus $862,000 in costs, plus interest since 2015. It was filed in Federal court last week.

At least Azod and the others know that Robinson is good for the money. Morgan Creek, which holds TheExorcist rights, is in line for a nine-figure payday thanks to Universal's recent $400 million deal to make three sequels.
More on the streaming goalposts being moved on Disney. [CNBC]

Related: China's state media isn't thrilled with C.E.O. Bob Chapek's statement that the difficulty in getting films into the country "doesn't really preclude our success." [Global Times]

Disney has been stiffing the writers of novelizations and tie-products for Star Wars and other properties, according to a report from a bunch of creative rights organizations. [LAT]

Producer Elie Samaha, whose creativity with movie budgets once led to thousands of hours of attorney billable hours, has teamed with Ice Cube (!) on a new venture, thanks to a deal negotiated in part by Jeff Kwatinetz (!!). Never change, Hollywood. [Deadline]

For people who know entertainment lawyer Kevin Morris, his Hunter Biden friendship is on-brand. But why was he giving him so much money? [NYT]

Lesley Goldberg explains last week's purge at The CW. (And yes, for those who emailed on Thursday, I don't know that Nexstar is buying the network, but it's the most likely and logical suitor.) [THR]

Amanda Seyfried remains delightful. [Marie Claire]

Listen: I joined Ben Smith on Kara Swisher's New York Times podcast, Sway, to break down the Netflix Correction and the future of movie theaters. [Sway]
ADVERTISEMENT

With the Cannes Film Festival starting this week, producer David Friendly, a Puck contributor, wonders whether the streaming revolution and "virtual" festivals have killed the film circuit as we knew it….
On a cold Utah night in February 2006, I was sitting next to Alan Arkin in the backseat of a black town car when my Blackberry began buzzing. We had just witnessed the rousing Sundance Film Festival debut of our movie Little Miss Sunshine at the Eccles Theatre. "I hear you had a tremendous screening," Tom Rothman, then chairman of Fox, bellowed from his office in L.A. "Congratulations. We…"—meaning Fox Searchlight, the specialty division he oversaw—"better get this one," he begged/threatened, before hanging up.
After an all-night negotiation with multiple bidders, Searchlight indeed won the distribution rights by putting up $10.5 million, at the time the biggest sale ever at the festival. But that seems like peanuts compared to CODA, which sold to Apple in 2021 for the almost unimaginable price of $25 million—and, of course, went on to win the best picture Oscar. The difference was that the CODA sale took place not in a Park City condo after a rapturous public screening, but via Zoom after the film was viewed on laptops in a "virtual" festival.
Is this the new normal? I'm afraid so. While some film events—including the Cannes Film Festival, the granddaddy of them all, which kicks off this week—may still attract an in-person audience, many important tentpoles for the industry, like Toronto and Sundance, are now hybrids, thanks to the pandemic. After a couple years of virtual fests, people have adjusted. (The very word "festival" connotes a joyful celebration, but sorry, that's not today's vibe.) The only people I know who are going to Cannes are those on the Top Gun: Maverick team. Festivals, once important film markets as well as promotional platforms, are starting to feel more like an expensive indulgence. Buyers such as Netflix, Apple and Amazon will still attend, of course, but they may no longer feel compelled to send platoons of executives to far-flung locales when the entire process can be conducted over a functioning T1 line. These days, there's little business there that you can't do from home.
The Feedback (Disney employee edition)…
A LOT of Disney people, past and present, reached out in response to my Thursday analysis of C.E.O. Bob Chapek's challenges in streaming. Many thought I was too tough on him. Others didn't. Some examples:
"You mentioned that Chapek would not win a no-confidence vote. I am not totally sure that you are right. While he royally screwed up his response to DeSantis/Florida, he has worked hard to rebuild that trust. It will take time to rebuild, but people on the front lines recognize some of the movements, including firing Geoff [Morrell]. Bob C. is not going to win a personality contest or [generate] inspiration—and we could definitely use that right now. But at least he tries, and he does believe in the larger Disney opportunity. I still plan to give him a shot." —a Disney employee
"Sometimes in business, boards of directors must recognize that good intentions have produced a bad result. That time is now. Chapek must go." –Another Disney employee
"You seem to have something personal against Chapek. [Editor's note: I do not!] He can't be held accountable for the Street souring on streaming, just like Iger can't be canonized just because Disney was treated like a tech company for two years. These things are complicated, and he will find his way unless articles like yours run him out of town." —A past Disney employee
"Your friends are right, there are a lot of us that just want the Chapek mess to be behind us. It's not even really about Bob, who is actually very smart and nice in person. It's about the company, which needs a visionary leader for these very difficult times." —Another Disney employee
"Dude, what is your PROBLEM with Chapek? Extracting as much money as possible from the parks when people have been cooped up for 2 years is smart. If people don't like the prices, Universal or Six Flags are right down the road." —Yet another Disney employee
Have a great week,
Matt
Got a question, comment, complaint, or got a new restaurant recommendation in Midtown? Email me at Matt@puck.news or call/text me at 310-804-3198.
FOUR STORIES WE'RE TALKING ABOUT
D.C. Succession Drama
Investigating the early steps to replace Pelosi, Gillibrand's possible 13-year itch, Bernie's sulking, and the dish inside the West Wing.
TARA PALMERI

The Brady Conundrum
Is Tom Brady worth nearly $400 million as a broadcaster? The critics say no.
DYLAN BYERS

Schiff's Recession Projection
Peter Schiff, a notable "Gloom and Doomer," accurately predicted the 2008 recession. Want to know what he thinks is headed our way this time around?
WILLIAM D. COHAN

Ellison's Ascendance
In his twilight years, the private-island-dwelling former Democrat has become a force in G.O.P. political fundraising.
THEODORE SCHLEIFER
You received this message because you signed up to receive emails from Puck

Was this email forwarded to you?

Sign up for Puck here

Interested in exploring our newsletter offerings?

Manage your preferences

Puck is published by Heat Media LLC

64 Bank Street

New York, NY 10014

For support, just reply to this e-mail

For brand partnerships, email ads@puck.news