Welcome back to What I'm Hearing, coming at you from 30,000 feet as I fly home from Puck's 2nd anniversary reception in New York. Thanks to everyone who came out and sent nice notes.
Speaking of the anniversary, we're doing a 25 percent off sale, so get full access to me and all our Puck authors by becoming a member. Click here.
Let's begin…
About that Showrunner strike meeting: As I teased on Sunday, showrunners Kenya Barris, Sam Esmail, and Noah Hawley finally set their chat with the WGA negotiators to discuss strike strategy. We'll see if...
A MESSAGE FROM OUR SPONSOR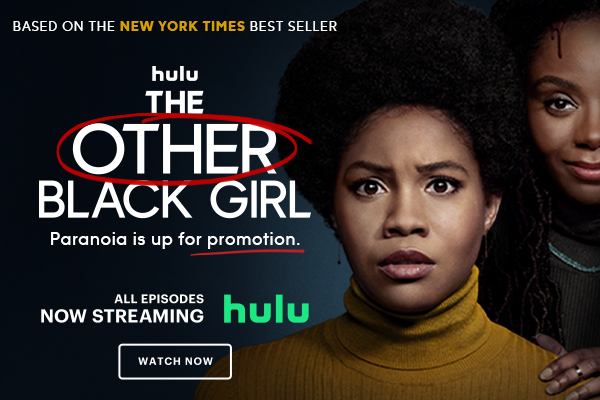 The Hulu Original
The Other Black Girl
is a genre-bending thriller from Producer Rashida Jones, based on the New York Times best-selling book by Zakiya Dalila Harris. All episodes of
The Other Black Girl
are now streaming, only on Hulu.
Can't see the full story?

You're receiving the free version of What I'm Hearing at . For full access to Puck, and to each of my colleagues, you can
subscribe here and get 25% off.

Here's a fun contract detail that talent representatives will enjoy: Kevin Costner has a "moral death" provision in his Yellowstone deal. The clause, which was inserted during one of his renegotiations on TV's No. 1 show, lists in general terms the various ways that Costner's character can and can't be killed off, including deaths that would...
FOUR STORIES WE'RE TALKING ABOUT

Need help? Review our FAQs
page or contact
us for assistance. For brand partnerships, email ads@puck.news.
You received this email because you signed up to receive emails from Puck, or as part of your Puck account associated with . To stop receiving this newsletter and/or manage all your email preferences, click here.
Puck is published by Heat Media LLC. 227 W 17th St New York, NY 10011.