Hello and welcome back to What I'm Hearing. Nobody in Hollywood seems to be working this week, so we've got a shorter issue today.
Let's get started…
Box office over/under: With Minions: The Rise of Gru riding an improbable wave of well-dressed and unruly TikTokers, Disney's Thor: Love & Thunder seems a bit vulnerable this weekend (or at least vulnerable for a Marvel movie). So I'll take the under on the $150 million tracking, with the caveat that tracking has been notably horrible this summer.
Congrats to Manfred Westphal, head of marketing and communications for the APA agency, who is leaving after 11 years to write a book about Fred Otash, the private eye who bugged Marilyn Monroe and J.F.K., and was neighbors with Westphal's parents. Grand Central is the publisher, and APA is repping the book. Brad Turell, late of ICM Partners, will take over for Westphal.
Given Netflix's recent P.R. problems, I would not have picked it as the first major U.S. studio to dive back into the Johnny Depp business. Netflix pre-bought streaming rights to La Favorite, featuring Depp as Louis XV, a common way independent films are financed. Yet now Netflix is claiming that since the film will play in French theaters before debuting on the service, Netflix is thus not "financing" it. Uh… OK?
Speaking of Depp, it will surprise nobody to learn that Camille Vasquez, the attorney who gained fame for her aggressive cross-examination of Amber Heard, now has a talent manager and is taking meetings about TV opportunities. Reality series, criminal justice ideas, even a potential daytime talk show geared for the Latino market have been part of the conversation.
A couple people have snarkily asked "who passed" on the Rachel Maddow time slot before MSNBC announced Alex Wagner at the end of June. Truth is, Wagner had been signed for months (I even noted she was "the internal choice" back in March), and NBCUniversal brought her back in February with this specific gig in mind. MSNBC president Rashida Jones just had to wait for Wagner's contract on Showtime's The Circus to run out.
Question of the Day: Apple just dropped the trailer for Luck, John Lasseter's first movie since leaving Disney amid claims of unwanted touching in 2018. Lasseter has kept a low profile at Skydance, appearing only in a photo and being name-checked in an emailed quote for this Times profile of founder David Ellison. Luck will use the female filmmaker and cast for promotion, but Lasseter has gotta do some business press, right? Especially since Lightyear, Disney's first Toy Story movie without his contributions, is now an official flop.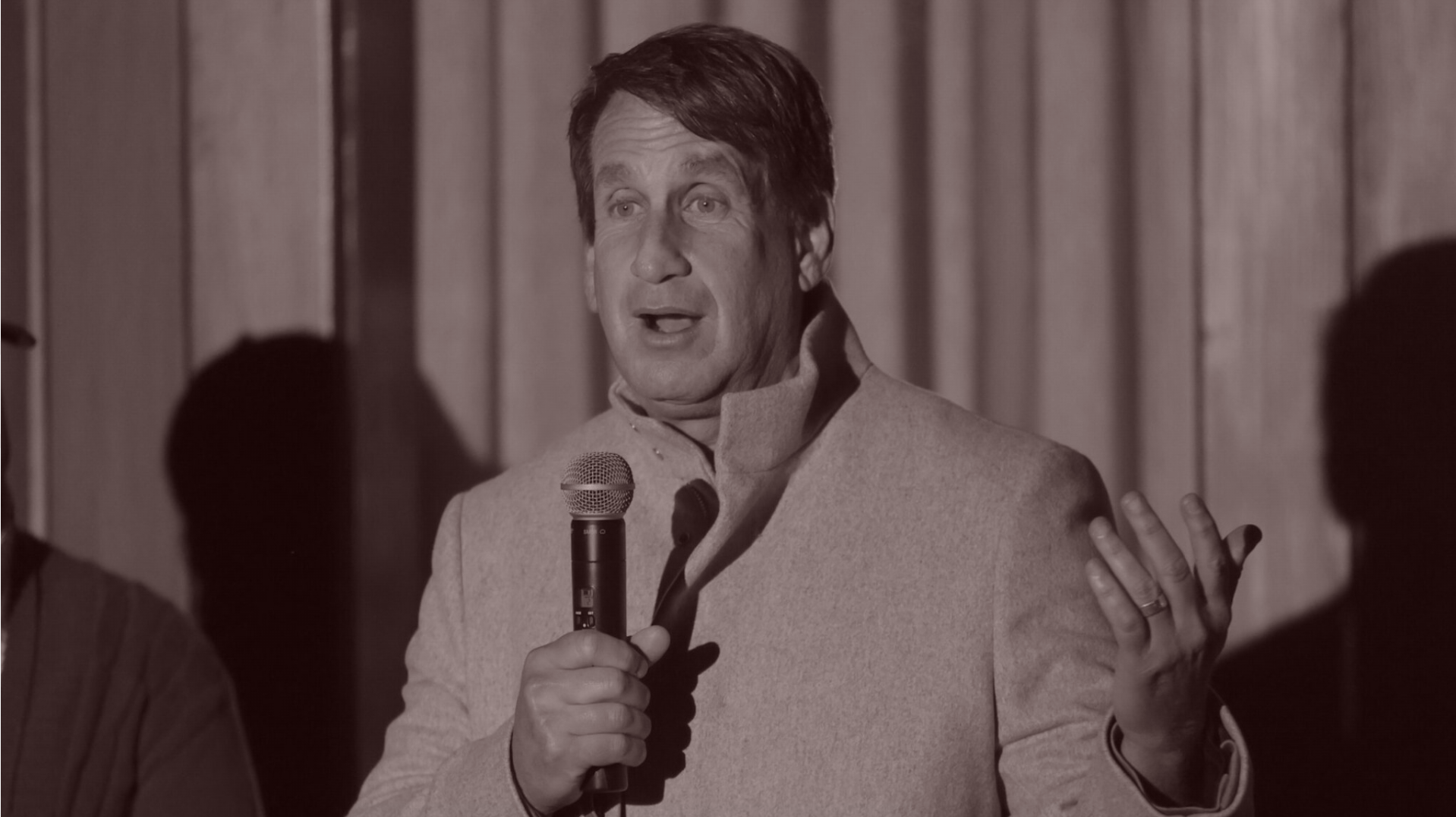 ICM Agents Are Lawyering Up
As CAA says goodbye to ICM agents in the wake of its $750 million acquisition, the situation has devolved to the point where several of the ousted ICM people have hired a top litigator.
I know, nobody feels an ounce of sympathy for Hollywood agents. To many, they're parasitic mercenaries who will lie and obfuscate to secure their clients a few more peanut M&Ms in their trailers. That stereotype is not totally true, of course, and to the extent that it is, so what? Agents extract value in a system designed by studios and streamers to hide it, even if most executives consider them a 10 percent tax on talent.

So it's hard not to feel a little bad for these ICM Partners agents who are getting chewed up in its $750 million acquisition by CAA, its larger rival, that was finally approved last week by the Department of Justice. Takeovers are difficult, both culturally and logistically, so nobody expected these cutthroat CAA and ICM agents to form a drum circle or sing an Armani-clad version of We Are the World at the corner of Constellation Boulevard and Avenue of the Stars. Still, due either to naivete or an inflated sense of their own value, few on the ICM side expected the ruthlessness with which this "merger" is being carried out. It's getting nasty.

In addition to the usual redundancies and low-hanging layoffs, dozens of profitable agents are now gone, their emails abruptly shut off last Wednesday. Yet some of them still haven't been allowed to finalize their separation agreements and go to another company, putting them in a weird limbo. According to sources, CAA has even been calling the clients of at least a few of those agents, just to let them know about the opportunities available to extraordinary talents such as themselves, if they want to drop their terminated agent—who, by the way, doesn't even have a functioning email address anymore.

That's the game, of course, and these agents all signed up willingly to play it, even if many of them believed ICM C.E.O. Chris Silbermann would take better care of them while negotiating nine-figures worth of CAA equity for himself. To many, Silbermann has become the villain of this acquisition, though it's worth noting that Chris did rescue and keep the agency alive for more than a decade, when many thought its days were numbered under previous leadership. And before the deal closed, he let several agents out of their contracts and allowed them to take clients when they wanted to accept a job elsewhere.
ADVERTISEMENT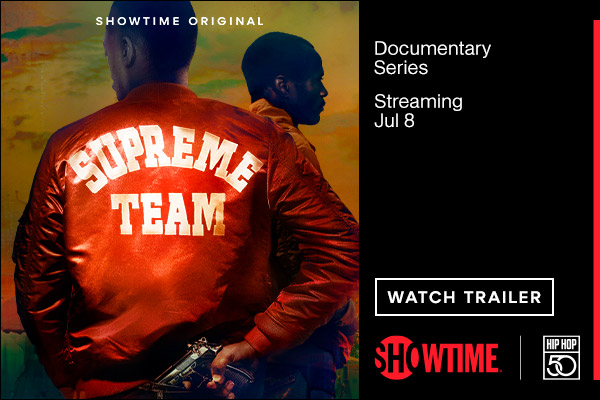 Still, the situation is so tense that several of the ousted ICM people have hired litigator Bryan Freedman to enforce their rights against either CAA or Silbermann, I've learned. Freedman has exchanged correspondence with CAA, and is threatening to sue or go public with his clients' grievances. These include claims against Silbermann personally that have not been disclosed. (CAA and Freedman declined to comment. CAA's majority owner, TPG, is also an investor in Puck.)

At issue is the way CAA is exiting many of ICM's so-called "partners." These people generally owned a small equity stake in the company but were offered a depressing choice upon learning they were being bounced. They could roll their ICM equity into CAA—as Silberman, Ted Chervin, and others who were invited to join CAA are doing—but only if they agreed not to "compete" against CAA for two years. The language is broad on what "competing" means, so CAA could try to prevent them not only from going to another agency but also from joining one of the well-funded management companies or the many businesses that the increasingly-diversified CAA considers to be competitive these days. To be safe, these agents would need to either do something else for a few years—a death knell for talent representatives, whose clients would likely assimilate into the CAA Borg—or just retire.

That's option one. The other choice on the table, I'm told, is for ICM's partners to divest their equity, take a cash payout and go work somewhere else. That payment is only one year's salary for those who have been an ICM partner for up to 10 years, and two years' salary for those partners of 10 years or more—and it's paid out over three years. Not nothing, but not nearly the value that many of these long-tenured agents believed they were building at ICM. Some are essentially being forced to leave the business or leave millions of dollars on the table.

Not great! Especially for the experienced agents who believed their years-long "partnership" would lead to a windfall upon just this kind of big-ticket acquisition. Many also sat quietly during nine months of government review, closing deals that will now generate money for CAA, without much indication from Silbermann or CAA leaders Byran Lourd, Richard Lovett and Kevin Huvane about how this would all shake out. Don't worry about it, was a common refrain. Many were ultimately taken care of, but many others should have been worrying.

It really sucks for someone like, say, Jessica Lacy, the well-known head of ICM independent and international film, who was initially told she would be invited to CAA but was then un-invited after she apparently made comments that irked a top CAA agent with whom she would have had to work. Or Michael Kagan, the successful ICM unscripted TV agent, whose packages on dozens of shows (and his participations from those packages) are being left behind. Both Lacy and Kagan are in talks with Steve Cohen's Range Media, among other talent firms, and will certainly land somewhere soon, yet CAA has been dragging its feet on letting them go. High-profile agents like Joanne Wiles and Bart Walker are in similarly tenuous situations.

Agents who aren't partners have been told by CAA that their contracts, many of which expire in December, will be honored, subject to the usual mitigation if they get other jobs. But even those promises have been murky so far. I remember back in 2009, there was a dispute over that very mitigation topic between the newly merged WME and a couple of its agents, including Wiles, who now finds herself repped by Freedman in this similar CAA dispute. I guess it's the agency version of the circle of life.

The situation is better for those that have been invited to CAA, but that's fraught too. Those agents, for the most part, are getting far shittier deals, meaning less money and shorter terms than what they had, and some are being required to fire longtime clients that CAA has deemed not CAA-worthy. And that's just now. The expectation within the talent community is that the ICM clients of value to CAA will be quickly assigned to "teams" that, if the past is any guide, will function to marginalize the original ICM agent, ultimately rendering him or her expendable.

With exceptions, CAA wants the clients, not the agents, which, given that CAA is very good at what it does, may actually be better for the talent. But ironically, it begs the question of whether joining CAA is ultimately better for an agent that might go elsewhere and at least have a better chance of keeping his or her clients. That includes Silbermann and Chervin, too, by the way. Anyone want to take the over/under on when they exit? My guess would be they're gone by Jan. 2024, and that's likely being generous.

This all may sound brutal, but that's kinda where we are in the talent business. As I wrote last week, big is getting bigger, everyone else is feasting on scraps, and circularity is taking hold. TPG is putting pressure on CAA, which is putting pressure on the ICM people and blaming TPG, and now ICM is squeezing its own people and blaming CAA. All to increase profitability and stay competitive. Just this past week, I learned that UTA has engaged its long-term bankers at Moelis to shop a stake in the company, either to replace existing investors or to bring on a new one. That makes sense; UTA just bought Curtis Brown Group in the U.K., and a new investor would likely give the firm a much higher valuation and allow its aging managers to take out a bunch of money—just as the leaders of CAA and WME have done in the past. Private equity firm CVC Capital Partners, which owned a big piece of Formula One, is one of the entities looking at UTA, I'm told. (UTA declined to comment.)

None of this is personal, I don't think. Or at least it isn't for the leaders of these agencies. The misread, if there is one, may be with agents or anyone else who thought these companies would act any differently.
ADVERTISEMENT

Correction: Two details were wrong in Sunday's mailbag: Chris Pratt is at UTA, not CAA, and Dick Wolf doesn't have a manager. Apologies for the errors.
See you Sunday,
Matt
Got a question, comment, complaint, or embarrassing fan letter? Email me at Matt@puck.news or call/text me at 310-804-3198.
FOUR STORIES WE'RE TALKING ABOUT
WaPo's Big Reveal
Fred Hiatt's successor as WaPo's editorial page editor is…
TARA PALMERI

The Next Mackenzie?
A conversation with Nicole Shanahan. Plus, S.B.F.'s web3 bailout and Semafor investment.
TEDDY SCHLEIFER

Ginni's Soft Power
Are Ginni Thomas' Facebook posts telegraphing her husband's internal monologue?
TINA NGUYEN
You received this message because you signed up to receive emails from Puck

Was this email forwarded to you?

Sign up for Puck here

Interested in exploring our newsletter offerings?

Manage your preferences

Puck is published by Heat Media LLC

64 Bank Street

New York, NY 10014

For support, just reply to this e-mail

For brand partnerships, email ads@puck.news