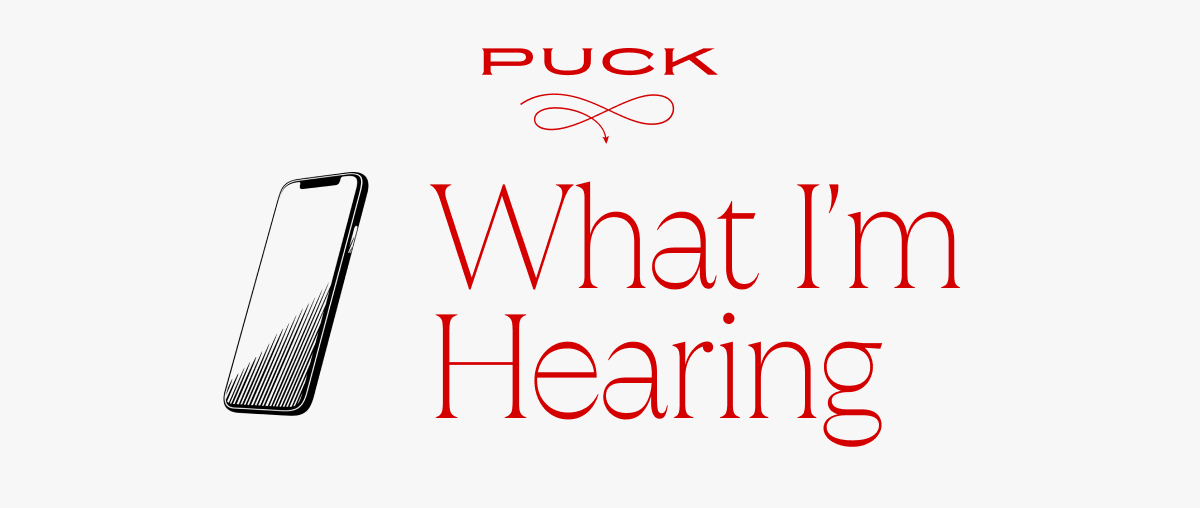 Welcome back to What I'm Hearing, coming at you from my flight home from lovely Vancouver, where I spoke at a TED conference dinner for their media partners. Thanks to everyone who had nice things to say about What I'm Hearing and The Town!
Reminder: If this email was forwarded to you again, you're really ready for your own Puck membership, so sign up here.
Let's begin…
Netflix is officially boring now: A year after the Great Netflix Correction, the company's latest earnings report read like a TV conglomerate from a decade ago: Profitable despite slow subscriber growth… focused on growing revenue and free cash flow… vigilantly anti-piracy… bullish on the ad market… and steady in its content spending. Gone are the headlines about...
Can't see the full story? You're receiving the free version of What I'm Hearing at . For full access to Puck, and to each of my colleagues, you can subscribe here.
It May Be Time for Disney to Sue Florida
Iger, an ice-cold killer on his second C.E.O. tour, may need a nuclear option to fend off DeSantis. As the governor and his goons look for new ways to screw with Disney, why not drop the niceties and sue for retaliation?
Lately, Bob Iger seems to have gone Full Michael Corleone at the end of The Godfather, right? Disney's new/old C.E.O. is cordial and all business up front, while quietly taking people out, often in brutal fashion. Activist investor pest Nelson Peltz? Neutralized. Peltz's fellow Florida Man Ike Perlmutter, who was somehow still on the Disney payroll? Fired in a humiliating "cost-cutting lay-off," as if the one-time Marvel C.E.O. were a Dumbo ride operator. Victoria Alonso, a Marvel executive who seemed to prioritize her own personal media profile above the studio's deteriorating visual effects? Terminated for cause, despite her...
FOUR STORIES WE'RE TALKING ABOUT
D.C. Leak Postmortem
Beltway insiders on the biggest intel breach since Snowden and WikiLeaks.
JULIA IOFFE

Larry's Pet Project
Why is Larry Ellison trying to rapture Tim Scott into the Oval Office?
TEDDY SCHLEIFER

Fashion M&A Moves
News and notes around the current fallow dealmaking culture.
LAUREN SHERMAN

Need help? Review our FAQs
page or contact
us for assistance. For brand partnerships, email ads@puck.news.
Puck is published by Heat Media LLC. 227 W 17th St New York, NY 10011.