Happy October from spooky What I'm Hearing H.Q. I missed the big Bert Fields memorial today due to a family thing, but Puck's legal expert Eriq Gardner was there. He'll have more in The Rainmaker newsletter tomorrow (sign up here!), but he told me it was nice and star-studded, as expected. Clients Dustin Hoffman, Jeffrey Katzenberg, and Michael Ovitz spoke, and Tom Cruise and Elaine May appeared by video. I'm pleased that they showed a clip of Bert playing a lawyer on an episode of Dragnet. R.I.P.
On the podcast this week: Bill Simmons and I debated Lorne Michaels's future at SNL; CNBC's Julia Boorstin discussed her new book on female leadership; and John Ourand and I broke down the Amazon NFL numbers. If you're not subscribed, do it here or here!
Discussed in this issue: Chris McCarthy, Jon Feltheimer, Jen Friedman, Will Smith, Norm Aladjem, Barbara Broccoli, Billy Eichner, Carolyn Everson, Jimmy Kimmel, and a funny New York Times screw-up.
But first…
Who Won the Week: Nobody, because…
Nobody knows anything, windowing edition: This weekend featured one movie, Hocus Pocus 2, that went direct-to-Disney+ but probably would have done well in theaters; another movie, Smile, was made for streaming but was redirected to theaters by Paramount's Brian Robbins and opened to $22 million (on a $17 million budget); a third movie, Bros, should have gone direct-to-streaming but, for some reason, was given a theatrical release by Universal and a $30 million marketing campaign—and flopped massively. 🤷‍♂️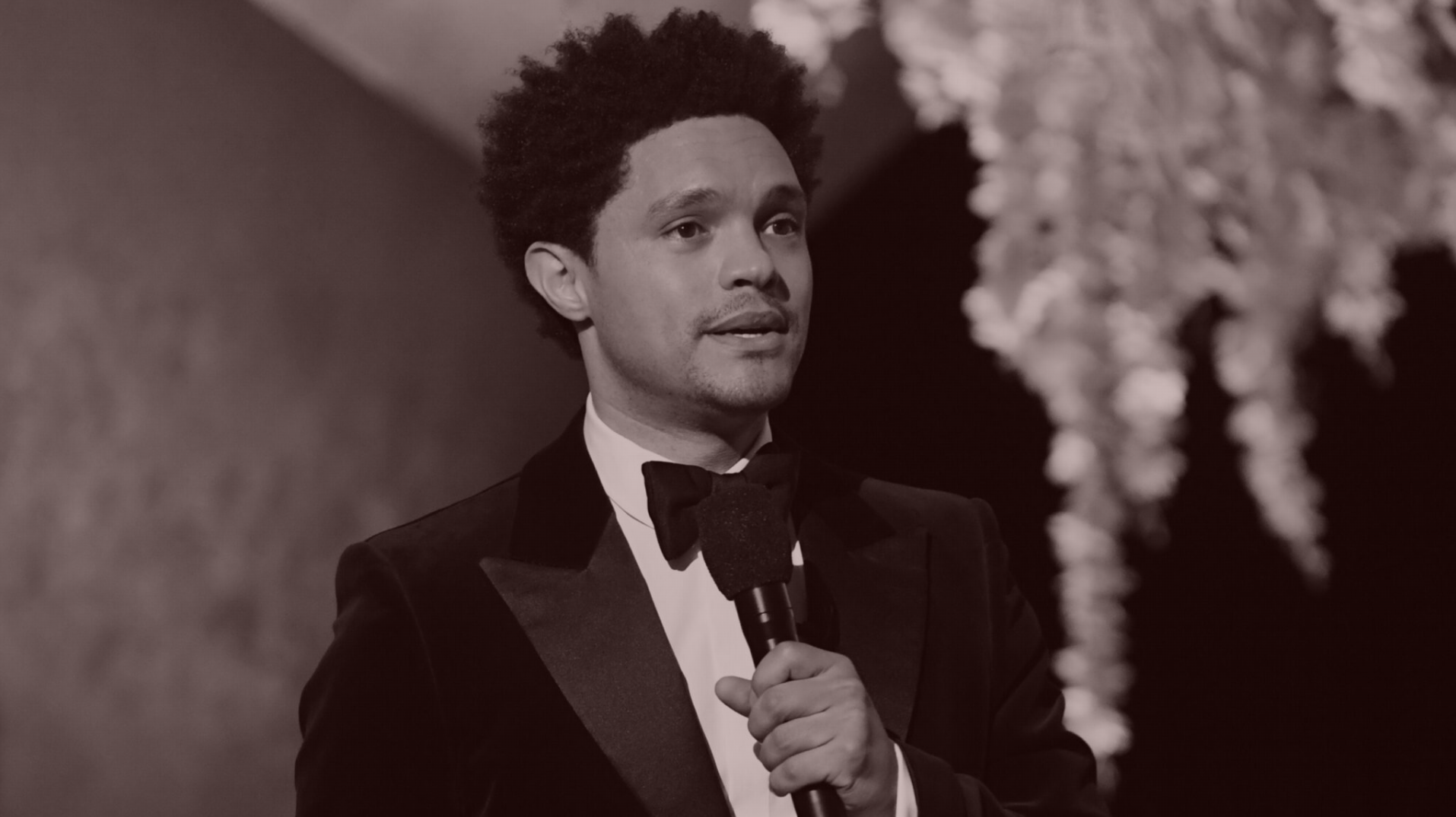 Trevor Noah's Moment of Zen
The 'Daily Show' star had nearly two years left on his contract, but it wasn't a secret that Noah struggled to balance a nightly talk show with other ambitions, and MTV's Chris McCarthy had few options but to let him leave. The franchise will continue, but the economics may never be the same.
Trevor Noah surprised Paramount Global C.E.O. Bob Bakish, Noah's key producers, his staff, and even some of his own representatives by announcing his exit from The Daily Show at the end of Thursday's taping. What's more surprising, I learned this weekend, is that Noah actually had lunch with Chris McCarthy, president and C.E.O. of MTV Entertainment Group—who, with oversight of Comedy Central, is Noah's boss—the day before the announcement, and Noah didn't even suggest he might be quitting.

That's one way to avoid leaks, I guess, though it certainly left Paramount executives scrambling to articulate what happened to their network's marquee late-night star, on its flagship franchise that, while declining in linear ratings, still generates millions in high-C.P.M. ad revenue, does well on Paramount+, and is huge on social. It's a big loss.

As I mentioned Thursday, money is always a factor in these situations, and Noah makes millions as a top-grossing touring comic, with lucrative specials like the one he filmed Friday in Toronto for Netflix. But it's not like there was bad blood at Comedy Central. McCarthy and Noah have had a good relationship and a pretty open dialogue, according to two sources close to the show. (Comedy Central and Noah's reps declined to comment.)

According to one well-placed source, when McCarthy gained oversight of the network in 2019, there were two years left on Noah's eight-figure-a-year deal. McCarthy quietly extended it three additional years, with a series of options potentially going through 2025. The most recent two-year option was triggered by McCarthy this past June, which should have taken Noah through the 2023-24 season. (There was a one-year option left after that, which I'm told McCarthy likely would have picked up as well.) As is customary, the deal included pay increases with each pickup, so Noah ultimately would have been paid in the same neighborhood as his late-night peers in broadcast TV.
ADVERTISEMENT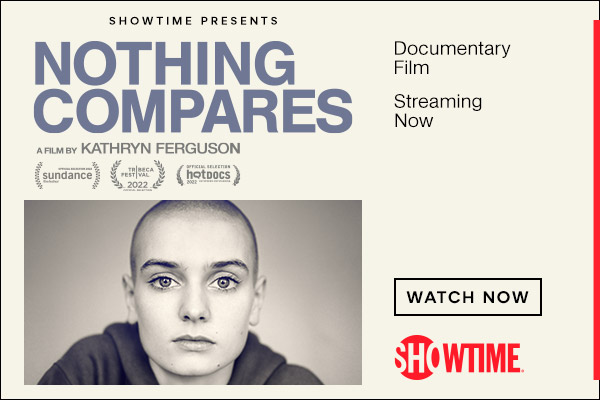 But it wasn't a secret that Noah, who was already rich and a big star in his native South Africa when he joined The Daily Show in 2014 as a correspondent, struggled to balance his other endeavors with shooting a talk show in New York four nights a week. In fact, during the lunch last week, and at a separate dinner during the summer, McCarthy had discussed with Noah possible ways to make The Daily Show's schedule less onerous. Options included shooting four episodes in three days, or having certain correspondents take over nights here and there. Remember, The Daily Show went on a summer hiatus in 2021; Jimmy Kimmel has taken the past few summers off, and that didn't stop ABC from re-upping him another three years. These late-night guys are valuable faces of their networks beyond just the shows they host, and given the declining TV ecosystem, it's really hard to make new stars.

So, if Noah was under contract, why would McCarthy let him go? Good luck keeping a big star against his will, especially if Noah's agency, CAA, gets involved. Plus, McCarthy is still in business with Noah on a production joint venture to adapt his bestselling memoir Born a Crime as a film, another animated film, a podcast, as well as other TV stuff. The company's late (and litigious) owner Sumner Redstone might have disagreed, but if you're in McCarthy's chair these days, you express your disappointment that Noah is quitting and take the high road for the good of the remaining relationship. That's what happened.

The Daily Show franchise will continue, but its economics are likely to change significantly. As my Puck partner Dylan Byers noted on Friday, the eight-figure late-night host increasingly doesn't match the new economics of the late-night business, and with the recent exits of Conan O'Brien, Samantha Bee, Desus & Mero, and, next year, James Corden, it's pretty clear that beyond this current generation of hosts, late-night is a contracting genre.

Still, The Daily Show is a big platform, and through it, Noah became a household name in the U.S., hosting the Grammys and the White House Correspondents Dinner. So McCarthy's phone was said to be blowing up on Friday with pitches for Noah's replacement. (God bless agents.) Ronny Chieng, Roy Wood Jr. and other names have spilled out—personally, I'd love to see Jena Friedman get the job—but Noah isn't leaving until later this season. McCarthy and Noah's manager, Norm Aladjem, began discussing the transition timeline this weekend, I'm told, and it'll likely happen at the end of December or early 2023, after the midterm elections and once a successor is found. "In time, we will turn to the next chapter of The Daily Show and all of our incredible correspondents will be at the top of that list," a Comedy Central rep told me today in a statement. "Until then, we are focused on celebrating Trevor and thanking him for his many contributions."

That's the high road in a tough situation.
"I have rich cars, play golf and fondle big-breasted women, but I take weekends and major holidays off."
–Tony Blevins, a top Apple executive, responding in a TikTok video (and misquoting the 1981 movie Arthur) to a question about what he does for a living, while emerging from his Mercedes-Benz SLR McLaren at a car show. An Apple rep said Thursday that Blevins is leaving the company.

Runner up: "There probably should have only been one Jurassic Park…." –Colin Trevorrow, who directed two of the sequels, Jurassic World and Jurassic World: Dominion.
Bros failed because:

a) Billy Eichner is not a star
b) Homophobia
c) Rom-coms should be for streaming, not theaters
d) Universal overplayed the movie's "importance"
e) "Too straight for gay audiences, and too gay for straight ones," per the Times
f) Comedy is dead
g) All of the above [Forbes]

Apple got the positive and mostly slap-free reactions it wanted out of debuting Will Smith's Emancipation at the Congressional Black Caucus Foundation's Legislative Conference. Whether that means audiences are ready for a new Smith movie is a waaay different issue. [IndieWire]

Craig Greiwe, the former chief strategy officer of Rogers & Cowan PMK, wrote a blistering indictment of the lingering publicist power play against the Golden Globes: "With some notable exceptions, Hollywood's PR agencies are the least diverse group of professionals in Hollywood—screaming about racism, in opposition to the NAACP itself. So no, this is not about race." [LinkedIn]

James Poniewozik takes apart the #gowokegobroke criticism of diverse casting in Rings of Power and House of the Dragon. [NYT]

Investor Dan Loeb got the second concession he wanted from Disney—a new board member, Carolyn Everson, formerly ads chief of Meta—so will he go away now? At least until 2024, per the compromise. [CNBC]

Lionsgate C.E.O. Jon Feltheimer realized it will be easier to sell that 17,000 title library than the Starz streaming service. [CNBC]

"Sexist," "cruel," "detestable," "necrophiliac": Pick your pejorative to describe Netflix's Marilyn Monroe opus Blonde—which, of course, is currently the no. 1 movie on the service. [Movieweb]

I'm told Focus is getting a make-good Tar ad and a freebie in an upcoming Times Magazine thanks to this embarrassing screw-up in Saturday's New York Times. [Twitter]
ADVERTISEMENT

We've got a new WIH contributor today. Jonathan Handel is a lawyer, labor expert and professor who has worked both for and against SAG-AFTRA. He wrote for The Hollywood Reporter when I was editor, and he's gonna contribute occasional dispatches on the labor wars that define Hollywood. First up is an urgent issue for actors…
Are Virtual Auditions Illegal?
"I love LA," said my Uber driver the other day. "Except for the traffic," he added. "It's like pulling teeth." An unfortunate analogy, as I was en route to dental surgery, but no one disputes the sentiment. And for that reason, you'd think that Hollywood actors would love self-tape and Zoom auditions: no need to schlep across town now that virtually all auditions are, well, virtual.

But as much as actors appreciate the convenience (and the ability to audition from anywhere), many hate what self-tapes have wrought: pressure to shoot and edit take after take to get it right; pressure to infuse auditions with production values worthy of a featurette; pressure to hire readers to play opposing characters in a scene; pressure to engage outside services that have sprouted up like mushrooms to handle all this; and pressure to spend increasing amounts of time and money on retakes, equipment, props and services, just for the privilege of seeking employment. And for most actors, none of these expenses are tax deductible, thanks to the Trump tax revisions of 2017.

Pressure, pressure, pressure—so much so that activists on all sides of SAG-AFTRA's notoriously fractious politics agree that something has to be done in the upcoming union contract negotiations to rein in abuses. It's a top-five issue, say sources, right up there with the more familiar struggles over wages and residuals.

Those negotiations…
My Thursday look at the search for an MGM film leader and the politics of James Bond generated feelings about who gets these jobs. Some examples…

"You say MGM should take a chance on someone in their 30s, but can you name one 'superstar' film executive that has the skills and is ready for the responsibility of spending a billion dollars a year on 10 movies? The problem isn't that [Jen] Salke won't hire this person, the problem is that this industry has failed to generate anyone young who is worthy of hiring." –A producer

"It is a game of musical chairs with no winners, and it honestly feels like all these people are just running out the clock until this business dies completely and I and my contemporaries will have to find new ways to make a living into our old age." –A 30-something executive
"It makes me feel warm inside that [Jeff] Bezos has all the money in the world and he can't force Barbara [Broccoli] to make a new Bond film." –A screenwriter
Eighteen titles are opening or expanding wide in the next eight weeks, and Black Panther 2 is poised to blow them all away, according to the new Quorum tracking chart…
Correction: Daniel Craig was 37 when he was cast as James Bond, not 34 as I wrote on Thursday. Thanks to the Bond nerds for correcting me.
Have a great week,
Matt
Got a question, comment, complaint, or your own gay rom-com pitch?Email me at Matt@puck.news or call/text me at 310-804-3198.
FOUR STORIES WE'RE TALKING ABOUT
Elon's Hollywood Ending
Notes on Musk's revealing cache of texts, Cathie Wood's latest investment scheme, and more.
WILLIAM D. COHAN

Treaty of Paris
Insider reporting on the Wintour-Enninful palace intrigue at Condé Nast.
DYLAN BYERS

A Billionaire Bakeoff
Peter and Teddy discuss which billionaire might absorb the Phoenix Suns.
PETER HAMBY & TEDDY SCHLEIFER
You received this message because you signed up to receive emails from Puck

Was this email forwarded to you?

Sign up for Puck here

Interested in exploring our newsletter offerings?

Manage your preferences

Puck is published by Heat Media LLC

227 W 17th St

New York, NY 10011

For support, just reply to this e-mail

For brand partnerships, email ads@puck.news