Hello! It's a one-year anniversary party tonight at What I'm Hearing. Hard to believe, it was May 20, 2021, when I sent my first email, "What I'm Hearing… About the AT&T Mess," to about 300 people in my contacts folder. A year and 104 emails later, we've officially launched Puck, grown the community to thousands upon thousands of readers, brought on some of the best journalists covering media, politics, tech and finance, started audio and events divisions, and hopefully made an impact on the lives of members like you.
Thanks to everyone who has joined this community, and to those who have kinda, maybe thought about joining and will do so now because you won't want to miss what we have in store next…
Discussed in this issue: Amber Heard, Kathleen Kennedy, Brian Roberts, Cary Fukunaga, Matthew Hiltzik, Warren Buffett, Tom Cruise, Todd Boehly, Bill Mechanic, Bob Iger, and the big star defying the Golden Globes boycott.
But first…
Who Won the Week: Dan Abrams
The Law & Crime Network founder reported 330 million total viewers on the obscure channel for coverage of the Johnny Depp–Amber Heard trial, which L&C and Court TV are both covering gavel-to-gavel.
More on the Depp-Heard circus below, but first a couple little news updates and items…
On Thursday, I noted that Netflix warned employees of possible further layoffs "later this year." A couple people reached out saying the target for that additional reduction in force is actually pretty soon, possibly mid-June, and likely before the next earnings and subscriber reveal in July. (Netflix declined to confirm or comment on the timeline.)
I'd heard that former Disney C.E.O. Bob Iger had to read the script and OK the new Chip 'n Dale: Rescue Rangers movie, which seemed odd for a Disney+ reboot of a B-level franchise. Then I saw the movie with my kid this weekend (four thumbs up from us), and it makes sense. Besides being a clearance lawyer's nightmare, with everything from South Park characters to Sonic the Hedgehog, filmmaker Akiva Schaffer makes such liberal and boundary-pushing use of Disney I.P. that Iger probably winced a few times before recognizing it's actually pretty clever.
The talent publicist boycott of the Hollywood Foreign Press Association is breaking. Mark Wahlberg and Teresa Ruiz participated in a press conference for Father Stu (she posted about it), and others have started making themselves available to members. I heard from several flacks after a recent meeting in which Kelly Bush and the militant wing were openly challenged over the progress the H.F.P.A. has made on diversity and governance. Still, it's not clear what impact its interim C.E.O. Todd Boehly's proposal to buy the Golden Globes will have on the boycott or NBC's decision on whether to bring the show back. (I'll have more on this soon.)
This isn't the end of the S.N.L. purge. Lorne Michaels arranged a nice send-off last night for Kate McKinnon, Pete Davidson, Aidy Bryant and KyleMooney—four cast members he cares about—but I'm told others will either leave or get the boot before Season 48 starts in the fall.
"Cary Fukunaga is the worst human being I have ever met in my life… One time, after [I spent] three weeks on a script, he made [me] open up the cover page and type his name under 'Written By.' I had to literally type the stolen credit with my own fingers."
–Nick Cuse, the Station Eleven writer-producer and Fukunaga's collaborator on Netflix's 2018 series Mosaic, in an explosive Instagram story apparently sparked by women accusing the No Time to Die director of inappropriate sexual advances.

A little more on this…

Cuse is claiming he wrote scripts that Fukunaga "would then put his name on," which is a pretty serious allegation. The Writers Guild has strict rules about how much a director must contribute to earn a credit, so I asked the Guild rep if it is aware of the Cuse claim. No response yet. Fukunaga's rep declined to comment, and Cuse didn't respond when I asked if he'd like to elaborate.
SPONSORED BY HBO Max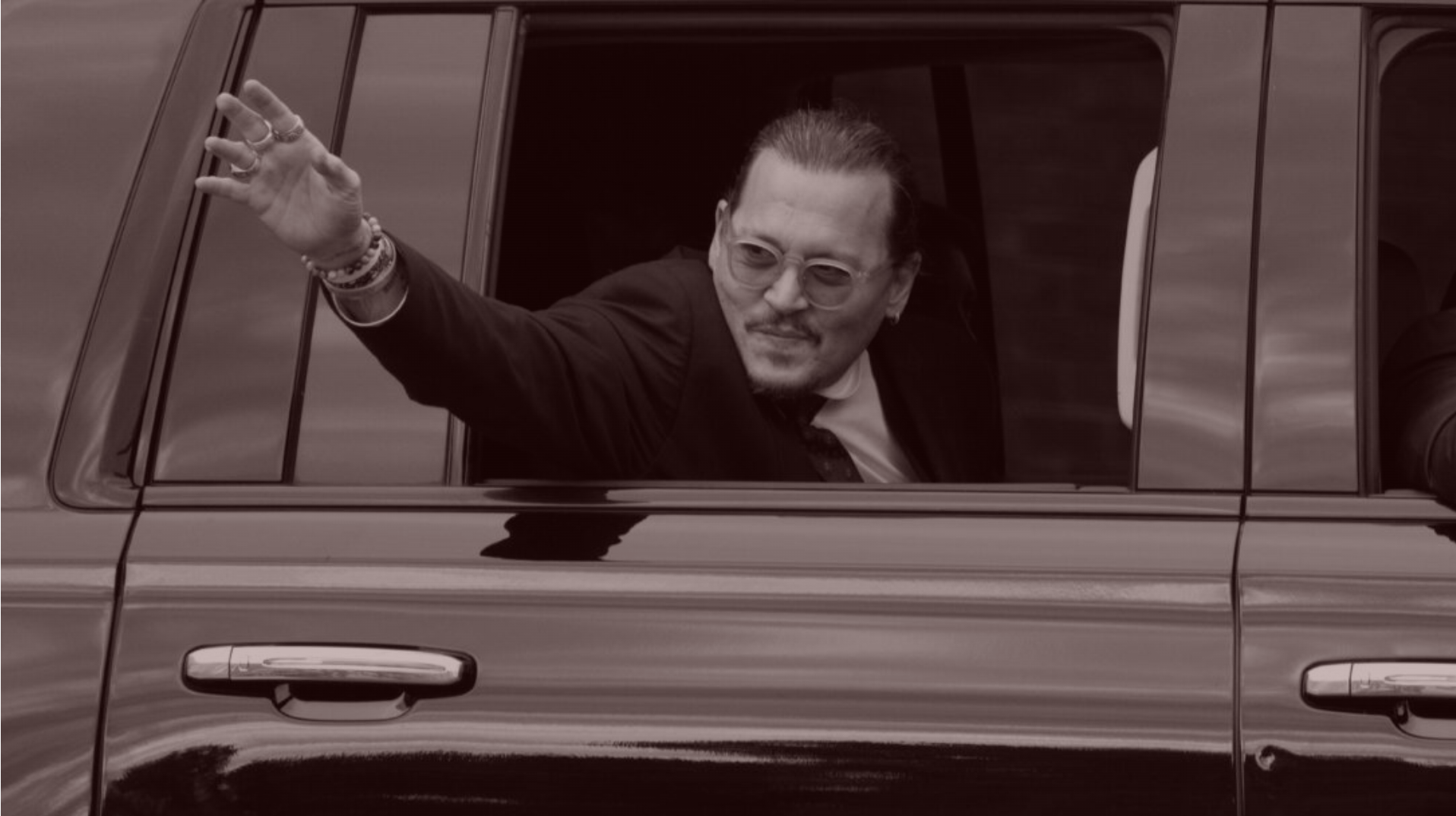 Johnny Depp's Fake News
The dark arts of media manipulation for political gain, once the realm of D.C., have come to Hollywood in the sordid trial of Depp vs Amber Heard, and there's no going back now.
Did you know that Amber Heard has litigation insurance? She does, according to two sources close to her. The actress's homeowners policy is covering most of the cost of the $50 million trial against her ex, Johnny Depp. Defamation is actually a common area of protection for homeowners, though one prominent litigator told me it's usually carved out for famous people, given their higher likelihood of media disputes. Heard had already spent millions of her own money fighting Depp, I'm told, before discovering in advance of the trial that she could invoke the coverage. (Her rep declined to comment.) She did, so kudos to Heard's business manager, or her broker, or whoever inserted it into her policy, given her notoriety.

That's a positive fact for Heard, but if you're following this crazy trial via digital media or social platforms—and, at this point, who isn't?—it's unlikely that you will see it elsewhere in your feed this week, when Depp returns to the witness stand. Instead, you'll probably be exposed to more anti-Heard memes, articles and video clips, the volume of which has been insane and well-chronicled.

The content of the trial is partly the cause, of course—the salacious claims of bed-pooping and bottle-tossing, the toxic display of obscene wealth, substance abuse and entitlement. For that, we can thank judge Penney Azcarate, who, for reasons known only to her, allowed multiple cameras in the courtroom (perfect for those viral reaction shots), and has interpreted the rules of evidence so broadly as to enable a sideshow of innuendo and embarrassments that are mostly irrelevant to the specific defamation claims yet are super tabloid-friendly. Depp is using the Circuit Court of Fairfax County to re-litigate his divorce, and Azcarate is acting as if she were sitting by a pool, eagerly turning the pages of US Weekly. It's a joke.

But there's something else going on here, and for attorneys I talk to that handle high-profile disputes, the results of the courtroom circus are less interesting than the implications of the fight behind the fight. That's where this ridiculous case, regardless of what the seven-person jury decides, has already been won and lost—the court of public opinion. And let's be clear: Amber Heard has lost.
First, a years-long campaign of misinformation and online attacks seeded the playing field. I won't go too deep into who is actually responsible for the anti-Heard onslaught, because honestly, we don't know for sure. It is true that Depp's main lawyer during the years around his divorce, when this online activity started, was not a typical Hollywood pit bull like Marty Singer or Byran Freedman, but Adam Waldman. Based in D.C., Waldman has two very famous clients: Johnny Depp, of course, and Oleg Deripaska, a Russian oligarch who used Waldman as a key lobbyist. (My Puck colleague Eriq Gardner has written a lot more about Waldman, so I'll just note that he is a firebrand, he loves to be aggressive, and he was very close to Julian Assange, visiting him nine times in 2017.)

It's also true that in a 2016 email to Christian Carino, his former CAA agent, Depp wrote that Heard was "begging for total global humiliation." The kind of "global humiliation" that only a digital media onslaught could generate? Maybe. As Michelle Goldberg noted in her Times column, Heard's lawyers hired a company called Bot Sentinel to analyze the online campaign against her, and it found 340 "inauthentic" Twitter accounts devoted to disparaging her and trying to get her fired from jobs. In my conversations with people close to Heard, it's clear that her team believes Depp, through Waldman and his contacts in Eastern Europe, launched a carefully orchestrated and coordinated attack on her. After all, it's Waldman's public statements—not Depp's—that form the basis for her $100 million counterclaim.

Regardless of who started the campaign, the modern, algorithmically-driven media ecosystem is playing a key role—and Depp may have less to do with that. Anti-Heard media rates, so the algos reward the pile-on with traffic and revenue, leading to destructive incentives. You ever feel like TikTok or Facebook want you to be interested in this trial, even if you're not? It's gross. Vice reported this week that The Daily Wire, the right-wing outlet run by Ben Shapiro, spent tens of thousands of dollars on Facebook and Instagram ads for misinformation articles about Heard, many promoted on the Facebook page of right-wing personality Candace Owen, who has attacked Heard. It's one of dozens of outlets generating attention and money off the hate with content designed to mislead. On TikTok alone, the hashtag #justiceforjohnnydepp has surpassed 8 billion views, according to the Times. I know Depp has legions of fans worldwide, and I'm certainly not advocating that either side is lying or telling the truth in this trial, but do you think TikTok natives care about nothing more than the personal travails of a 58-year-old actor? That's silly.

The fake news game plan is not new, of course. Everyone from ExxonMobil to Big Tobacco to Donald Trump have deployed a mix of misleading media articles and social strategies to influence public opinion. If you're Facebook or Juul or BP, it's a given that you've got a media machine out there to game the conversation. DCI Group, Definers Public Affairs, Mercury Public Affairs—these guys pitch control. That means managing the mainstream media, but it also means that only schmucks let the mainstream media alone define them. There are other options these days.

Lawyers like Freedman, who rep high-profile people rather than big corporations, now operate side businesses for "reputation management." That can mean anything from gaming search engines to downplay articles about #MeToo accusations, to identifying "troublesome" Instagram accounts, to flooding the web with paid or quasi-paid "positive" media. In litigation, among the first things to do has always been to engage a P.R. or public affairs firm, and the skill set required these days usually includes experience as a political soldier in the information wars.

Depp, for instance, has Hiltzik Strategies, whose founder, Matthew Hiltzik, is an attorney and media strategist who straddles politics, entertainment and crises for everyone from Justin Bieber to Ray Rice. Hiltzik can establish attorney-client privilege with the lawyers (meaning their communications stay private) and manage the behind-the-scenes dark arts. Heard initially hired StephanieCutter, an Obama administration alum, as her chief media strategist for the case. But Cutter was replaced mid-trial by David Shane, who previously worked for ICM Partners and Ryan Kavanaugh's Relativity Media, after what I'm told were clashes with Heard's lead trial lawyer, Elaine Bredehoft.

Hiltzik's firm has been doing a good job framing the testimony for the media, and playing off the online impression of Heard as a lying manipulator. After all, Depp has been clear that he brought this case not for money but to "clear his name" to the public and to his kids. Amid all the courtroom mud-slinging, it's easy to forget this is a garden-variety defamation case, so all that matters, legally speaking, is whether Depp lead lawyers Benjamin Chew and Camille Vasquez can show by clear and convincing evidence that Heard, in her Washington Post op-ed, made a statement she knew to be false, that the statement was about Depp, and that it harmed his reputation. A tough task. But you'd never know that watching Court TV or TikTok.

Hiltzik says he isn't behind any online misinformation game, which likely would have pre-dated his involvement with Depp. Indeed, Heard has been screaming about this issue for years. She tried to assert a claim based on online harassment in this trial, but it was denied. According to a source close to her, at one point she wanted to sue some of the less-opaque bot farms. But that's expensive and risky. When Team Heard was working with Time's Up attorney Roberta Kaplan, who had represented several #MeToo accusers before she was engulfed in the Andrew Cuomo scandal, Kaplan was excited to learn the Times was looking into the origin of the online attack campaign. But the story never ran. It's just so difficult to prove.

For the lawyers who operate in this world, that's what's so scary: In John C. Depp v. Amber Laura Heard, the dark arts of media manipulation for political gain have come to Hollywood disputes, and there's no going back. These cases are now about the fight behind the fight as much as the fight in public view, and everyone is marveling at how effective Team Depp has been. That means when the next situation comes up, the first question out of a client's mouth will be, Where's my Johnny Depp strategy? And if a lawyer wants to keep the client, he or she better have an answer.
ADVERTISEMENT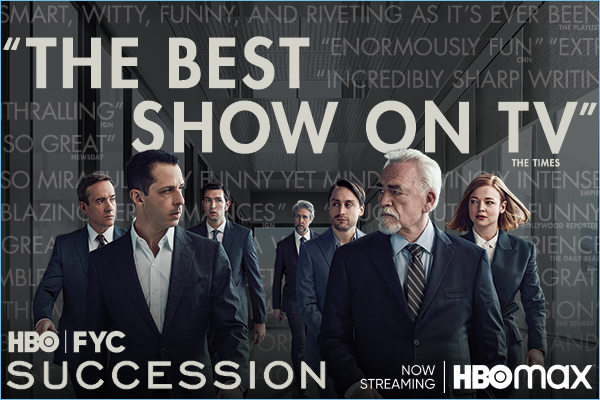 Kathleen Kennedy drowned the Star Wars film franchise in a Dagobah swamp, so it's a bit surprising to see her confidently declaring she has a "roadmap" in Vanity Fair's big access-for-integrity swap on the coming TV shows. Not mentioned: Josh Trank, Gareth Edwards, Lord/Miller, Colin Trevorrow, Rian Johnson, Benioff/Weiss, or Patty Jenkins. [Vanity Fair]

Tom Cruise MediaWatch: Still no substantive interview with the Top Gun: Maverick star, even for this long Times feature on how he's the "last real movie star." (Side note: Leo DiCaprio might need a word with the Times, and he'll bring his non-franchise box office, his Oscar, and his favorables with female audiences to compare.) [NY Times]

My Puck colleague William Cohan looks at Warren Buffet's surprising $2.6 billion stake in Paramount Global. [Puck]

Another Puck partner Dylan Byers reveals that Comcast's Brian Roberts pursued merging NBCUniversal with Electronic Arts. The finer points around the structure torpedoed the deal, and Jeff Shell's planned role was also very intriguing. [Puck]

Joe Adalian explains why Stranger Things, returning after three years of development and awkward growth spurts, is such a B.F.D. for Netflix at this moment. [Vulture]

Producer Bill Mechanic, who resigned in a huff from the Academy in 2018, now offers advice amid the board of governors election: "Redefine the mission of the Academy, change the job description of [outgoing C.E.O. Dawn] Hudson's replacement, change the voting procedure for the executive committee, cut the board size at least by a third if not half, and change the electoral process of governors." [Deadline]

And… happy 5th anniversary of Universal announcing its "Dark Universe," beginning with Cruise's The Mummy. Someday… [Twitter]
ADVERTISEMENT

My Thursday thoughts on the TV upfronts didn't generate great responses, so, with apologies to the old Esquire magazine bit, here are a few context-free highlights from emails and texts I won't be running…
"Name three Netflix movies. Not one of the Oscar movies. Three regular movies that Netflix made, off the top of your head. I'll wait."
"They pay-or-played my guy but I heard Disney screwed everyone else."
"Sure, they've made more money in the short term by requiring everyone to wake up at 7am and desperately mash on their phones to get access to a ride they previously got for free as part of their pricey hotel spend… but what is going to happen in the long term when they continue to offer less and charge more?"
"What Shari doesn't know is going to bring down that company."
"Everyone knows this, how are you the last to know?"
"Do you know Colin Jost?"
Finally…
The Top Gun: Maverick awareness momentum is big, but it hasn't quite reached A-list blockbuster status, according to the latest Quorum chart, with public screenings starting as early as tomorrow…
Have a great week,
Matt

Got a question, comment, complaint, or a favorite highlight from our first 104 issues? Email me at Matt@puck.news or call/text me at 310-804-3198.
FOUR STORIES WE'RE TALKING ABOUT
Warren's Redstone Gamble
Notes on Buffett's mediaco M&A play, Elon's latest machinations, and why Wall Street bankers love Brian Roberts.
WILLIAM D. COHAN

Roberts' EA Flirtation
The Comcast-NBCUniversal chief was close to a deal that would have changed the content wars.
DYLAN BYERS

Jeff Roe '24
Insiders are obsessing over the political canoodling between Trump and Jeff Roe, the G.O.P. political operative.
TARA PALMERI

$12 Million Candidate
Crypto billionaire Sam Bankman-Fried lost big on Tuesday despite airdropping a historic sum into a congressional race. What was he thinking?
THEODORE SCHLEIFER
You received this message because you signed up to receive emails from Puck

Was this email forwarded to you?

Sign up for Puck here

Interested in exploring our newsletter offerings?

Manage your preferences

Puck is published by Heat Media LLC

64 Bank Street

New York, NY 10014

For support, just reply to this e-mail

For brand partnerships, email ads@puck.news