Welcome back to What I'm Hearing. Reminder, your Puck membership entitles you to private emails from all our writers, just go to our sign-up page here to curate your inbox. And if this email was forwarded to you, become a member today.
Discussed in this issue: Mark Shapiro, Rupert Murdoch, Byron Allen, Tucker Roberts, Richard Weitz, David Gordon Green, Olivia Munn, Joe Marsh, and more Nikki Finke eulogies.
But first…
Who Won the Week: David Ellison
It's a weak field this week, and, let's be honest, nobody likes seeing super rich guys get even richer. But Ellison's $4 billion valuation for Skydance, thanks to a KKR-led $400 million investment round, is pretty incredible given how written-off the Oracle heir was in 2010 by most of Hollywood.

Speaking of heirs…
Comcast Just Killed Tucker Roberts' Passion Project
Tucker Roberts, the 32-year old son of Comcast C.E.O. Brian Roberts, is super into gaming. He runs the Philadelphia Fusion e-sports team, which plays in the Overwatch League, and advises Comcast Spectacor, the company's sports and e-sports arm. According to insiders, he was also passionate about re-launching Comcast's gaming culture-focused G4 network last year, after it was killed in 2013 to make way for the late Esquire network.

Alas, I broke the news on Twitter this afternoon that G4TV is being shut down again after just a year. The entire e-sports sector is kinda in the toilet these days, and Google and Meta have both killed game streaming ventures recently. But this move by Comcast is also a middle finger to the junior Roberts. He had helped get jobs there for several of his buddies, and, according to two sources, the network had also given Oliva Munn, who began her career on G4's Attack of the Show!, a two year, 7-figure deal—ostensibly to promote and appear on G4TV, but it doesn't look like she did much of either. Munn is Tucker's former girlfriend.

Comcast declined to comment beyond a company memo from Spectacor C.E.O. Dave Scott that I posted (and Munn's rep, Marcel Pariseau, did not respond). But it's not too surprising that a TV and Twitch revival of a basic cable network that wasn't deemed viable in 2013 did not make much sense. Gaming stars have much bigger personal profiles and can thus demand huge fees to appear in places like G4TV. There were layoffs over the past couple months, and network head Russell Arons left in August, replaced by Tucker's friend Joe Marsh, who leads its T1 e-sports venture—and who had no prior TV experience.
"Stop doing this. Please. It doesn't work… We worked so hard to make a fun movie. Blood sweat and tears. Months away from our families. And for what?"
–Filmmaker Christopher Landon, whose Freaky was made available on-demand soon after opening in theaters in 2020, lamented Universal's day-and-date release of Halloween Ends on Peacock, which likely contributed to its disappointing $41.3 million domestic opening.

A little more on this…

I was way off in taking the over on the $55 million tracking for Halloween Ends, but I do think its underperformance was due to more than just being available on a service that only 15 million people use. Paramount's Smile is still big in its third week. And horror fans have kinda turned against these David Gordon Green-directed Halloween movies, with just a C+ CinemaScore for this one and vitriol all over the fan community boards. Maybe it's time for a pause.
I had Endeavor president Mark Shapiro on my podcast, The Town, on Thursday, but there was a lot of interesting business stuff that we had to cut for time, so I turned it into a little Q&A here for WIH readers…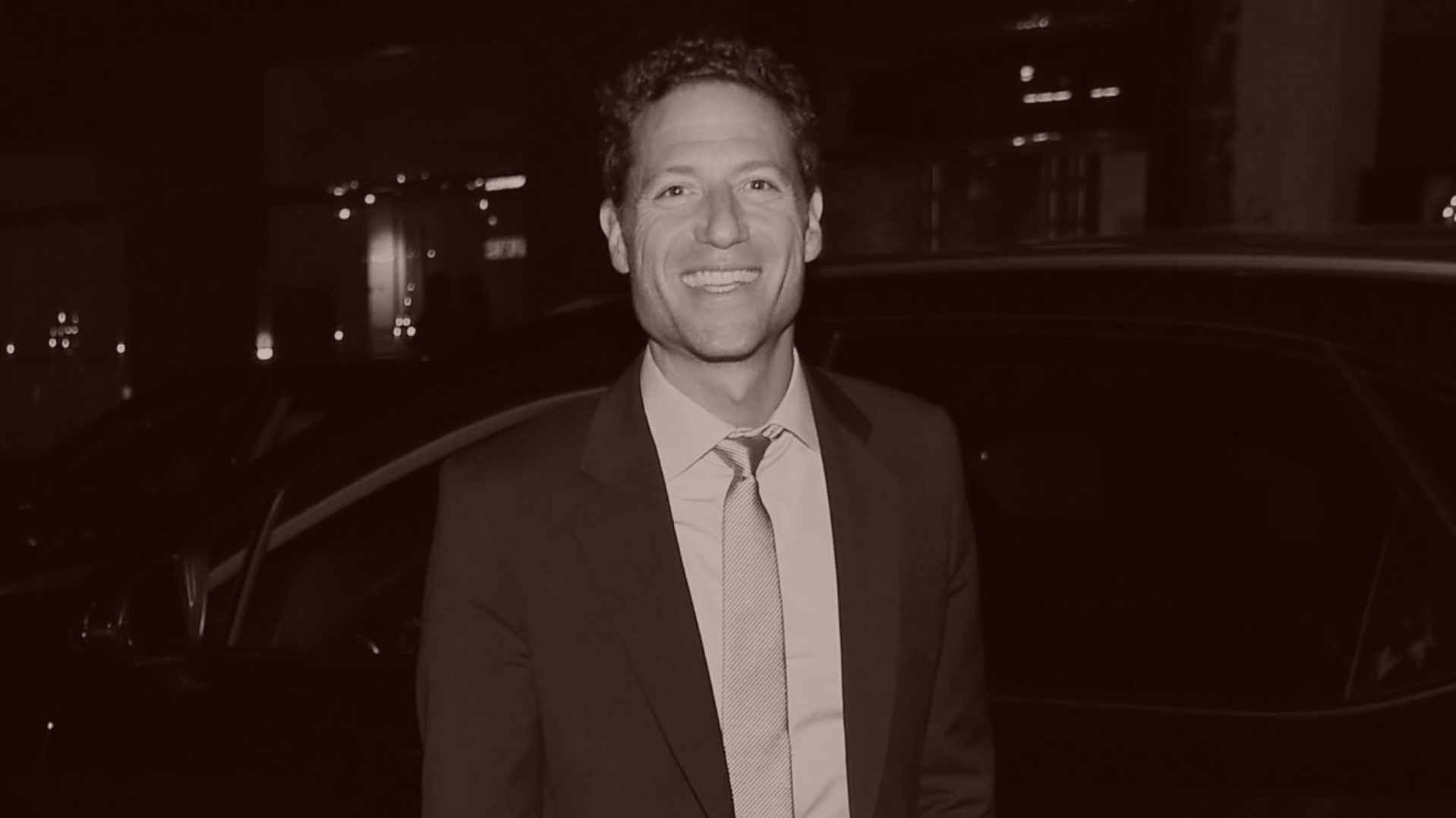 Mark Shapiro on Endeavor's Ultimate Fight
The president of the multi-tentacled entertainment giant discusses the future of live sports, talent representation, all those acquisitions, the streaming economy, UFC, CAA, the company's post-I.P.O. dip, Ari's vision, and much more.
Since joining the company that became Endeavor in 2014, Mark Shapiro has had a great view of the evolution of the entertainment and sports industry. Serving as the company's president since 2018, the former ESPN and Six Flags executive manages everything from the WME talent agency to the UFC to Professional Bull Riders, IMG Academy, art fairs, stylists, music touring, sports licensing, name-image-and-likeness deals, books, and much more. And he helped C.E.O. Ari Emanuel and executive chairman Patrick Whitesell take the whole thing public in 2021 when many believed they couldn't.

We chatted on Thursday about the recession, the mandate for his new leaders at WME, the CAA rivalry, agent pay, and much more. This has been edited for length and clarity. (Disclosure: WME represents Puck but not me personally.)
Matt Belloni: A recession is probably coming. Are you guys bracing for a reduction in concert ticket sales? Or a decrease in streaming service spending? Where are you seeing trouble spots?
Mark Shapiro: The only areas we're really seeing some slowdown is music's a little unpredictable right now. And much of that is just driven by the fact that, after the pandemic, everyone and their mother went on tour, and of course the high-premium acts are getting all the bookings. It's leaving the middle ground a little unknown. And Broadway, frankly, still hasn't fully come back.
Ari says WME isn't seeing a reduction in spending at the streamers. But I talk to agents at WME, and that's not what they're telling me.
Here's the bottom line. You have the Disneys of the world, the Netflixes, kind of staying flat. They're not cutting their spending, but they're not necessarily growing it. They're in that $20 plus billion range of annual spending so far.
But these streamers are 18 wheelers. It's very tough to slow down, but they do slow down.
Well, but hold on. Let's look at the other side of the coin. First of all, they're being more selective. And by the way, they probably should have been that way for a while, where a higher-end of management is the one that signs off on the approvals, versus some of the folks that were doing it before. That's changing. It's also taking longer to get to a yes than it used to. But let me tell you, those folks are still going to pay for premium content, premium I.P., and stars—end of story.
Wall Street largely considers Endeavor to be a mixed martial arts company, and that's due to the significant revenue that the UFC generates.
I disagree with that.
Okay, tell me why.
What you mean to say is Wall Street largely values UFC appropriately, given where other leagues of that ilk are trading. The rest of the company doesn't get the appropriate value.
There's another league out there that may be available: the WWE. You interested in that?
Yes, that would be something that would be interesting. Do we buy it? Who knows? Last time I checked, it's not for sale.
You recently made a change in leadership at WME. Lloyd Braun, a seasoned television executive, was seen as a kind of adult in the room when the company went public. Now you've replaced him with Christian Muirhead, who was the company's communications chief, and Richard Weitz, a longtime agent. What is their mandate?
Three things: Offense, agenting, and architecture. And when I say architecture, what do we mean by that? Whether that's Symphony at NBCUniversal or synergy back in my Disney days with Michael Eisner and Bob Iger, it's using the platform and all the assets that we control, that we own or that we represent, to create value for your client, to connect the dots to manufacture connective tissue that ultimately increases not just the opportunities for your clients, but hopefully the lifespan of your clients. The shelf life's getting shorter and shorter for talent these days, especially with the way social media dominates. That's what we wanna see, and we call that "architecture" here at Endeavor, and we invest in it. These are two guys that hold people accountable and they execute.
Money was cheap the last five, 10 years. You guys bought a lot of companies. It's not as cheap now. What do you want to buy going forward and how are you going to make that happen given the market environment?
Last time I checked, we didn't get anything cheap. We've been accused of overpaying—as everyone always is—for certain assets. Now, we look back and we got a steal [for IMG, at about $2.3 billion]. It was, "Woah, you bid $300 million more than the next guy." Tell that to Rupert Murdoch, when he was an idiot for buying the NFL for Fox, supposedly.
And Pixar, Marvel, I get that. But what's the next growth frontier for you?
It's owned sports leagues. It's experiences, it's events, it's content, and it's representation. Some might just be tuck-in acquisitions, some might just be adding resources. Right now, in this environment, there's nothing transformative, because with all the mud that's out there, and all the headwinds, and all the fear—if you're running a company like this one that does almost $6 billion in revenue, conserving cash, paying down debt, those have to be big priorities.
Does the stock price bother you? It's down about 20 to 25 percent from when you guys went public.
Look, would I like to be at least at our I.P.O. price of $24? Yeah. But do I feel pretty decent about where we are relative to what's going on in the marketplace? And other companies in our sector? Yes. Everybody's under pressure, and everybody is just looking for a paddle to stay afloat. And guess what, we're in a good place. We've got plenty of cash on hand. We've got a lot of fixed debt, so we're not riding up and down on the interest rates. We've made some good investments. We have phenomenal leadership. And we're playing the long game.
But a lot of these agents at WME have been on a ride with this company, and there was an attempt to go public prior to this one. And the leadership, Ari and Patrick Whitesell, took hundreds of millions of dollars out of the company. Finally, it went public, and there was this promise of a windfall. That's why I ask about the stock price. The agents do care.
They're also wise enough—especially our senior agents, who have been at this a while, and have a lot of invested equity—to understand what's out there. They just want to feel good about the strategy, the long-term prospects. They want to feel empowered. They want to know that we're being transparent, communicating with them, we're hearing them, and we're letting them contribute and ultimately get paid for their performance. And I can tell you from a cash compensation, perspective, they're getting paid for their performance. And from an equity standpoint, don't forget, with every passing year, every one of these long-term holders has the ability to cash in more stock at a price that's still north of where they ultimately got that stock. And as part of our architecture program, we reload people every single year based on what they're doing to drive value across the entire flywheel.
Don't you agree that, long term, the revenue model of these agencies is challenged? And that was one of the reasons why ICM decided to sell to CAA?
Look, the model has shifted. There's no way around it. Am I concerned about it? Some stuff has shrunk, contracted, you don't have the TV packaging. But we also have 10 new revenue streams we didn't have six years ago. Web3, Metaverse. Talent ventures have been a huge business for us. The books business has never been as strong. Experiences: You see Netflix opening their own store at The Grove [shopping center in L.A.] and they're taking Bridgerton on the road. Also, what we built with Endeavor Content; who's to say we're not gonna do that on the non-scripted side?
CAA likes to characterize itself as a pure representation company, and they would say, We don't really know what Endeavor is.
Guess what? Of course they're gonna say that. And I'm not gonna slam CAA. They do a good job in representation. They represent some terrific talent. They're trying to grow, they're trying to get investment. But that's what you'd say if you didn't have all that we have. That's what you'd say if you didn't have the platform that is Endeavor, right? That's all you can do. That's your only defense.
My pros and cons of Rupert Murdoch wanting to re-combine Fox and News Corp. almost a decade after splitting them:

PRO:
— More scale for future deals
— Sports gambling synergies among media outlets
— Lachlan can feel less insecure at parties about the size of his company
— Easier to offload the whole thing when Rupert dies

CON:
— Fox has a market capitalization of just $17 billion, while News Corp. is worth about $9 billion, so the "scale" of the combined assets isn't really scale at all
— Investors hate traditional media publishers
— Stench of Fox News would waft into Wall Street Journal and others
— Robert Thomson might lose his cherished C.E.O. title. [Bloomberg]

More: Now activist investor Adam Katz wants the Murdochs to separate its real estate listing business. Maybe combine it with GoJo and revive Vaulter? [NYT]

This Doug Shapiro essay is called Is Streaming a Good Business? But he might as well have stolen the Jerry Maguire mission statement title: The Things We Think and Do Not Say. [Medium]

Related: Bob Lefsetz ears into the Netflix ad-supported tier strategy. [Lefsetz Letter]

More related: Apple, the last holdout on streaming ads, is said to be—shocker!—planning an ad tier for AppleTV+ to launch in 2023 (it already has ads on MLB games, but those are sold by the league). [Digiday]

ICYMI: My colleague Eriq Gardner finally gets to the bottom of the Bill Murray behavior that left Aziz Ansari's Being Mortal in purgatory: He's got the accuser, the payout amount, Disney's role, and what might happen next. [Puck]

Too much music? Why creating pop stars is harder than ever. [Billboard]

Lucas Shaw and I debated the latest Warner Bros. Discovery layoffs on The Business. [The Business]

Byron Allen paid $100 million for a Paradise Cove property in Malibu, becoming the first billionaire to drop nine figures to live next to a trailer park. [WSJ]
I should have suspected that writing about Nikki Finke, who died last weekend, would prompt a LOT of reactions. So much that I'm sorry if I haven't gotten back to you. Just room for a few examples:
"Journalists around the world and even in this country are under fire, which is why it always bothered me how badly Nikki abused the legal system for her petty personal squabbles. Threats, lawsuits and intimidation is what we fight against in media [law], yet she used these tactics regularly. She will not be missed." –A media lawyer
"Nikki once came after me, and it so damaged my life and livelihood, I contemplated leaving the business. My colleagues, the other members of my teams (especially publicists), they all treated me like a dead man walking. I said, 'Who cares?' But they were all terrified of her. She exploited everyone's insecurities, and in this business that's saying something." –An agent
"It shouldn't surprise anyone that a former THR editor would hate Nikki. Without her, THR would still be announcing yesterday's news today." –An executive
"Remember, this is the person who called herself a journalist but backdated her time stamps so it would appear she broke stories she didn't (that's lying to readers), and amazingly, all the comments on Deadline were enthusiastically pro-Nikki and when I tried to post something critical of her it would either be deleted immediately or never post at all! Shame on Jay Penske for building a media company on this garbage human." –A former entertainment reporter
"What happened to her cat??" –A publicist
In this week's film tracking chart from Quorum, Black Adam hopes for a last-minute spike, and could Violent Night be the next Krampus?
Correction: I misspelled the names of writer Lauren Blum and Penguin Random House lawyer Dan Novack. Apologies!
Have a great week,
Matt
Got a question, comment, complaint, or an explanation for how a professional baseball team can pay its players about $270 million and lose in their first round of the playoffs? Email me at Matt@puck.news or call/text me at 310-804-3198.
FOUR STORIES WE'RE TALKING ABOUT
The NYT Paradox
On the Times' compressed payscale and Tapper's primetime performance.
DYLAN BYERS

L.A.'s Racism Scandal
A look at the manifold implications of L.A.'s latest City Council scandal.
BARATUNDE THURSTON

General Armageddon
A profile of the man running Putin's latest terror campaign.
JULIA IOFFE
You received this message because you signed up to receive emails from Puck

Was this email forwarded to you?

Sign up for Puck here

Interested in exploring our newsletter offerings?

Manage your preferences

Puck is published by Heat Media LLC

227 W 17th St

New York, NY 10011

For support, just reply to this e-mail

For brand partnerships, email ads@puck.news