Welcome back to What I'm Hearing+, my new weekly complement to Matt Belloni's flagship property, focused on the streaming industry and the analytics behind it all. If this email was forwarded to you, click here to subscribe.
Discussed in this issue: Ted Sarandos, David Wells, Kenya Barris, the Great Netflix Paradox and 435 episodes of NCIS.
But first…
—Chapek's Wednesday Habit: One of the most impressive, unusual feats that Disney+ has pulled off in its near-three year run is training audiences to expect something on Wednesdays—the day of the week that original series have debuted on its platform since July 2021. That type of consumer habit-formation is something that Netflix co-C.E.O. Reed Hastings discussed in June, lamenting that customers spend their Wednesday nights with the competition. Now, with the latest Star Wars live-action series Andor set to premiere tomorrow and She-Hulk already running on Wednesdays, Disney is doubling down on owning the midweek schedule. (HBO arguably still owns Sunday, if the House of the Dragon numbers are anything to go by.)

—Apple's kids opportunity: Warner Bros. Discovery is pulling back on children's content despite controlling some of the best kid's I.P. Apple, meanwhile, has doubled down on its family programming bet, announcing a handful of new series targeting toddlers and grade-schoolers. Of course, investment in kids content requires a multi-year, multi-project strategy, plus the willingness to compete against giants like Disney, Netflix, and YouTube. And in reality, kids (especially pre-schoolers) only make up a tiny portion of the total audience globally. But they are retention drivers—good luck canceling your kid's favorite show.

—Amazon's Rings of C.G.I.: Digital effects companies are notoriously overworked, understaffed, and rushed into hitting increasingly unreasonable deadlines. It's gotten so bad for teams that work with Marvel Studios that it's led to headlines, viral tweets, and busy Reddit threads about why the C.G.I. in certain shows (She-Hulk, for example) looks so amateurish. Even House of the Dragon left some viewers, like this New York Times critic, feeling underwhelmed. Amazon's The Rings of Power will be a key test. I haven't seen it, but I've spoken to many people who have, and the one criticism boils down to: "How does a $500 million show end up looking so ordinary?" Prime Video is looking to prove that it can compete with the big dogs with epic I.P. Storytelling is a vital part of it. But so is the C.G.I. If that aspect is underwhelming, and fans feel it, good writing will only count for so much. (Editor's Note: What I'm Hearing author Matt Belloni says he's seen it and he thinks the CGI is fine. We'll all get to decide in a few days.)

And with that in mind…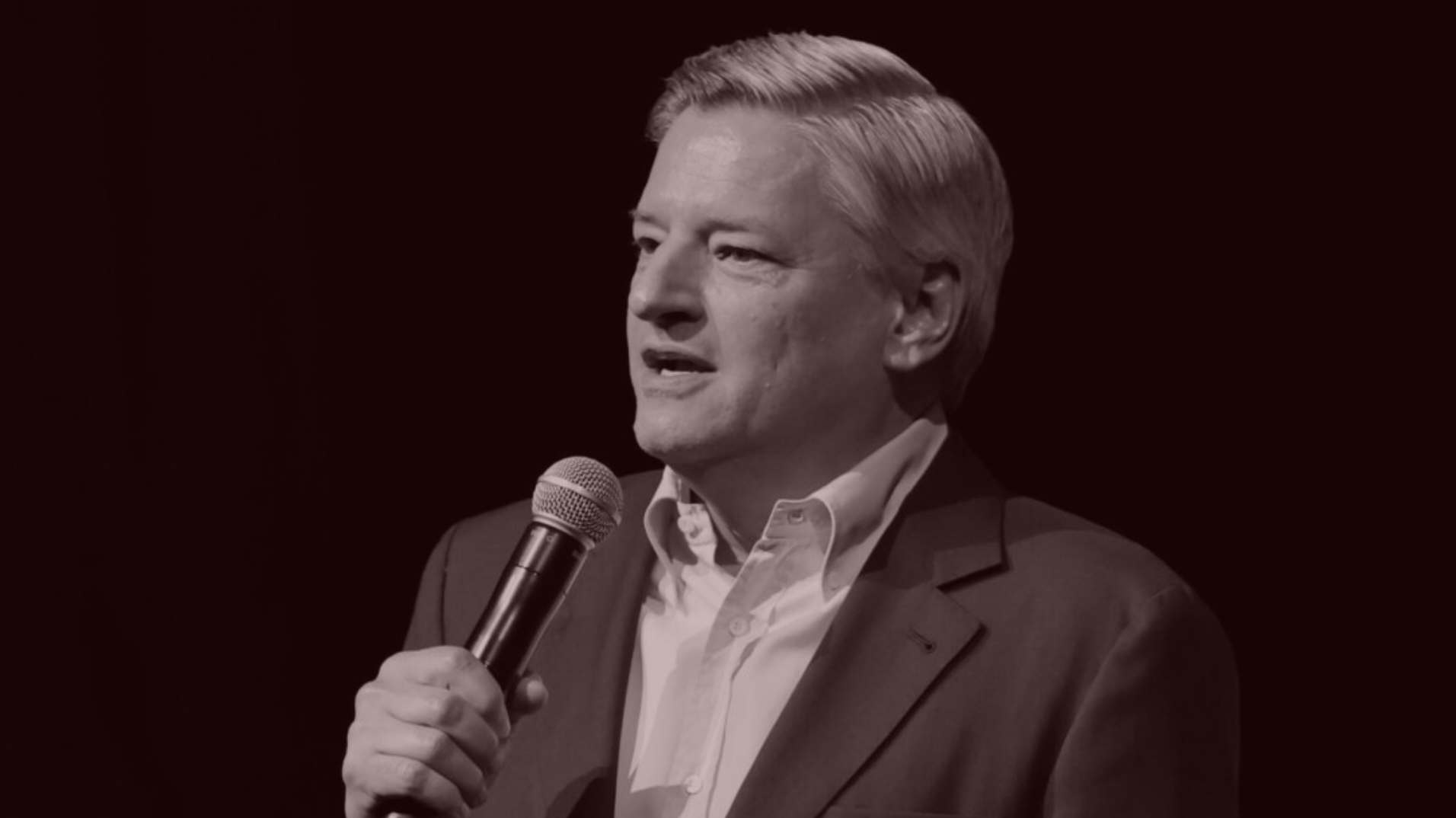 Netflix's Catch-22 Milestone
At last, after an ambitious 2016 proclamation, more than half of Netflix's library is composed of original programming. And yet, the company faces a complex challenge: as originals grow, so does consumer dissatisfaction. But how else can they entice new subscribers?
Back in 2016, a simpler time before Disney+ and Paramount+ and HBO Max and AppleTV+ and Peacock, Netflix's chief financial officer David Wells made an ambitious proclamation. Netflix, then known largely for House of Cards, but also for Breaking Bad and Dawson's Creek reruns, would double down on its studio approach: over the next few years, he said, 50 percent of Netflix would be original content. Half.

The declaration came at a pivotal moment. Netflix was dominant in streaming, of course, but also reliant on licensed content to feed its growing audience. At the time, shows like Friends and The Office regularly led its internal most-watched lists. But Disney was gearing up to announce that it will pull its content off Netflix, ending a multi-year distribution deal. It was inevitable that Warner Bros., NBC, Fox, and the rest would eventually pull back their best stuff, too.

As of this month, Netflix has finally reached Wells' milestone: 50 percent of all its content in the U.S. is original. (The news was first reported by Kasey Moore, an analyst who runs What's On Netflix and who has been meticulously tracking Wells' progress toward that goal.) In 2016, the edict was a sign of strength and marketplace leadership. Six years later, however, it's unclear whether the originals push has been an emphatic achievement, or even the right strategy. The milestone, after all, coincides with a perceptible decline in demand and critical reception for Netflix original programming. As the quantity of Netflix originals has grown, so too has the decline in consumer satisfaction. A study from earlier this year by research firm Whip Media found that customer satisfaction for Netflix declined by 10 percent between 2021 and 2022. (In comparison, satisfaction for Disney+ remained unchanged in the same time period, while satisfaction with HBO Max grew.) For every The Crown or Ozark, there seem to be a couple dozen Haters Back Off, Sexy Beasts, and The Ranch.

In 2012, Ted Sarandos noted to The Hollywood Reporter that Netflix's investment in original content was an attempt to get subscribers "strung out," meaning if they watched more, they'd value the service more. A decade later, engagement on Netflix is up domestically, and there are more original series than ever before, but the rate of customers canceling in the U.S. has never been higher. In May, more than 20 percent of new customers canceled their service 30 days later, according to Antenna.

In a crowded streaming ecosystem, just how much of Netflix's portfolio should be original versus licensed? Is it 50 percent, 70 percent, 90 percent? Or does all this miss the mark? In the end, it all comes down to what will bring in new subscribers.
The Criminal Minds Predicament
It took Netflix until August 2021 for its U.S. platform to reach 40 percent originals. Thereafter, the share of total originals grew about 2 percent to 3 percent, on average, between February 2020 and August 2022. In that time, "demand share," meaning Netflix's share of demand for all original series, as measured by Parrot Analytics, where I work, dropped steadily from 55.7 percent to 41.2 percent. Meanwhile, demand for originals on other platforms grew by 116 percent. Yet despite that incongruity, demand for Netflix's catalog as a whole, which includes licensed content, remained pretty steady. This data highlights two subversive facts: 1) in the streaming universe, new (well-executed) content is king, and 2) Netflix's licensed fare still performs pretty damn well, at least as a retention tool.

Of the 10 most-watched programs across all streamers in 2021, according to Nielsen, six were acquired titles airing on Netflix—Criminal Minds, Cocomelon, Grey's Anatomy, NCIS, Heartland, and Manifest. In fact, individual viewership for Criminal Minds, Cocomelon, and Grey's Anatomy was nearly double the individual viewership of Netflix originals Lucifer, Squid Game, and The Great British Bake Off. (To wit, Criminal Minds had 33.86 billion minutes streamed, while Lucifer saw 18.34 billion.) And even though Nielsen's measurements favor longer procedurals and sitcoms, simply because there are more watchable minutes, these titles still appear in Netflix's trending list, with Manifest riding Netflix's Top 10 English TV shows chart for weeks.

It's not that Netflix originals aren't making an impact. While Netflix's film ambitions are hit and miss, several, including Red Notice and The Gray Man, have topped Nielsen charts. Squid Game was one of the most in-demand and watched series in the U.S. in 2021. Stranger Things 4 will likely be one of the most watched shows of 2022. In terms of demand, Netflix still commands the largest market share for its originals, too, with 41.2 percent of total demand for TV content in the United States. The closest competitor is Amazon Prime Video at 11.3 percent. Netflix has 4.2x the demand market share that Disney+ does globally.

The issue, especially in the U.S., is accretion. Netflix is rushing to build a library that legacy companies have amassed over decades. Globally, there's also a race to be the dominant player in key markets that are difficult to penetrate—South Korea, India, Brazil. This takes investment in a combination of originals and licensed programming. But competition is heating up there, too, as rivals focus their attention outside of the U.S. It's why firms like Insider Intelligence project that the percentage of content investment at Netflix focused on originals will increase from 38.75 percent in 2020 to 46.5 percent in 2024.
The "Stuff Against the Wall" Challenge
Netflix needs hits, absolutely. But Netflix also simply needs content. It didn't have to worry when it was adding popular shows like House of Cards, Orange Is the New Black, Grace and Frankie, or BoJack Horseman, because it could also rely on Friends, The Office, and Marvel movies. And yet, as more originals hit the platform, the wants and needs of customers have also become more apparent. Netflix has "managed to go from zero originals back in 2013 to well over 3,000 in a relatively short amount of time," Moore told me. Some of those originals have come to define Netflix for subscribers in a positive way—their favorite show is a Netflix original, for example. While some of those originals have also come to define Netflix in a negative way. (Ask your friends about Bright.)

The data we have from various third party sources, including Nielsen and Parrot, as well as from Netflix, suggests that subscribers are interested in Netflix originals, but they're really sticking around for licensed content. Part of this is due to length. Procedurals like Criminal Minds and Grey's Anatomy, or sitcoms like New Girl and Seinfeld, are shows that viewers return to time and time again. Much like Friends on HBO Max, which still pops up on Nielsen's most-watched acquired titles list for streaming platforms, licensed shows may not be the thing that gets people in the door, but they convince a chunk of the audience to keep paying $15 a month. All signals point to customers coming into Netflix for a well-marketed original title, like The Gray Man, and then sticking around for Criminal Minds.

Warner Bros. Discovery knows that. So does NBCUniversal, and Disney. It's why Disney took a $200 million hit in its second quarter to remove several Marvel titles from Netflix. It's why Sony charges a wildly high rate for some of its series (including Seinfeld). And it's also the reason that Netflix is stuck between a rock and a hard place. Trying to make up for 50 years of programming is hard enough; trying to create a steady stream of hits while also building up that library is nearly impossible. It's a testament to Netflix's impact on television globally that it's managed to nearly do just that. As Netflix continues to scale, and as it continues to lean into originals, now it's a game of branding. Netflix wanted to be HBO before HBO became Netflix; Black-ish creator Kenya Barris walked away from Netflix because it felt too much like a "CBS."

Perhaps that's the best way to sum up Netflix's originals-led future: an identity crisis in direct conflict with itself. Back in 2013, Sarandos said he didn't want Netflix to be like Starz, meaning he didn't want to approach original content by just "seeing what worked," as he told THR. If a show was unsuccessful, he wanted it to be because the show was a "bad idea."

Throwing stuff at the wall to see what sticks, however, is one of the main criticisms Netflix original series have received over the past few years, especially as Netflix forays (successfully) into unscripted programming. Netflix wanted to be HBO, and is veering closer to CBS—but Netflix originals still don't have the brand loyalty that HBO evokes, and it certainly doesn't have the library CBS does. For the first time in its history, Netflix has more than 50 percent originals in the U.S. But the real question is whether that's what its customers want.
FOUR STORIES WE'RE TALKING ABOUT
The Fugees & 1MDB
Pras Michel is about to star in one of the most spectacular trials of the year.
ERIQ GARDNER

The Whims of Oz
Notes on Dr. Oz's entropy, the Jackson Hole strategy mixer, & Carville's next act.
TARA PALMERI

Powell's Pain Index
Will JPow go full Volker? Can Chancery tame Elon? Notes on Wall Street's buzziest chatter.
WILLIAM D. COHAN

Wilde's Media Genius
Will Olivia Wilde's cascading P.R. nightmares be absolved once her new film drops?
MATTHEW BELLONI
You received this message because you signed up to receive emails from Puck

Was this email forwarded to you?

Sign up for Puck here

Interested in exploring our newsletter offerings?

Manage your preferences

Puck is published by Heat Media LLC

227 W 17th St

New York, NY 10011

For support, just reply to this e-mail

For brand partnerships, email ads@puck.news