Welcome back to What I'm Hearing. We're getting into the dog days of summer, so as a reminder, you can send me news tips, story ideas, or your own brilliant analysis of obscure industry issues, at matt@puck.news or by responding to this email. Anonymity guaranteed.
Discussed in this issue: Andy Jassy, David Zaslav, Judd Apatow, Tiffany Haddish, Rich Greenfield, Chris Bender, Selim Bassoul, Eddie Murphy, Amy Schumer, Adam Aron's hair, and Sony's "Man-Whore of the Year."
But first…
Who Won the Week: Beyoncé
An easy pick. Break My Soul has given the 40-year old pop star her first Billboard No. 1 song in 14 years, as her Renaissance album debuts at No. 1 and all 16 tracks make the Hot 100.
The Rings of (C-Suite) Power
How can you tell Amazon actually cares about its new Lord of the Rings series, The Rings of Power? The guest list for tomorrow's premiere in Culver City includes C.E.O Andy Jassy, senior VP of global media and entertainment Jeff Blackburn, and founder (and Rings superfan) Jeff Bezos is a "maybe," I'm told. (He might attend the London premiere instead.) Amazon is doing a multi-city, global road show for the series, for which it famously paid $250 million just for rights from the Tolkien estate.

One Amazon source told me Rings is the "culmination" of a decade of Amazon Studios. I'm not totally sure what that means, other than there's a shit-ton at stake for its leaders, Mike Hopkins and Jennifer Salke, and their teams, plus Sue Kroll, the consultant and former Warner Bros. executive who seems to very much want the top marketing job at Amazon. Given the costs and high viewership goals, this kinda needs to work, a situation that Amazon's entertainment division—a tiny speck in a global goliath—hasn't really been in before.
"The latest 'merde' (French, Google it) is that I'm bald and wear a toupee. Nope, it's all my own hair." –Adam Aron, the AMC Theaters C.E.O., in a tweetstorm attacking critics—including analyst Rich Greenfield, who dubbed Aron "P.T. Barnum"—that called his recent issuance of preferred shares a "dilution" that will "screw shareholders."

Runner up: "We became a day care center for teenagers." –Six Flags C.E.O. Selim Bassoul, blaming rowdy youths for a 22 percent dip in theme park attendance last quarter, even as Disney parks spiked post-pandemic.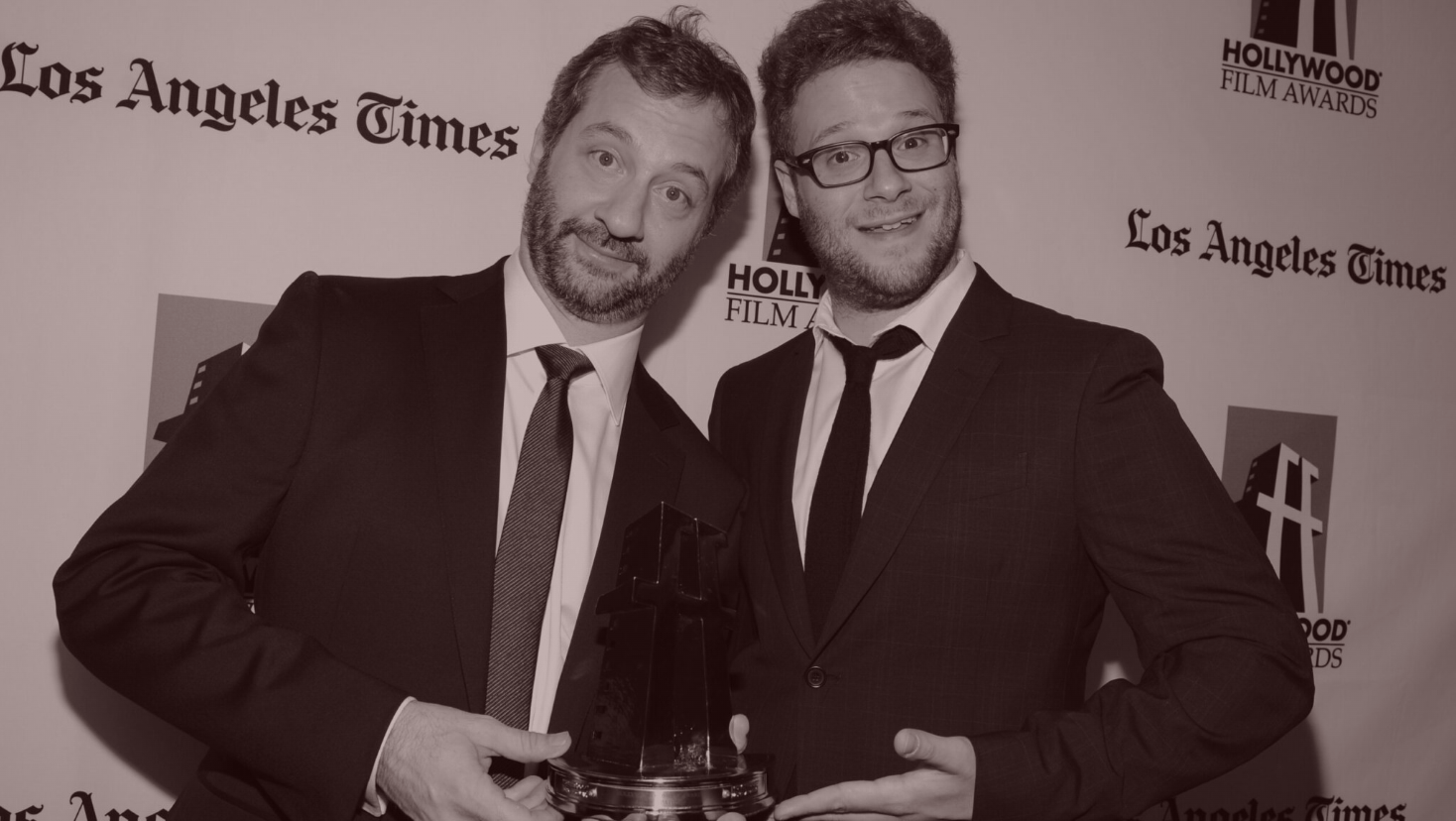 A Manifesto to Save Movie Comedies
The raunchy, Apatowian films that dominated the mid-2000s box office and spawned a generation of comedy stars have gone the way of iPods and skinny jeans. Critics blame everything from Covid to cancel culture, but the real culprit is more insidious: an economic landscape that rarely rewards risk-taking. One producer has some ideas to fix it.
The past few weeks, just for fun, I've been texting film executives and producers a pretty simple question: Can you name an active comedy franchise? Go ahead, you try it… I'll wait.

Until about the mid-2010s, of course, comedies were a thing, and many spawned sequels. Austin Powers, The Hangover, American Pie, Neighbors, Rush Hour, Ted, Big Momma's House, Meet the Parents, 21 Jump Street, Horrible Bosses, Ride Along, Legally Blonde… the list of sequels to these films is long, albeit often not distinguished. Even Deuce Bigalow: Male Gigolo begat Deuce Bigalow: European Gigolo, a film notable mostly because its director, Mike Bigelow—who either a) had an incredibly coincidental name, or b) was hired only because Rob Schneider thought it was funny, or c) was an alias submitted to the D.G.A. because nobody wanted their name on this turd—never worked again. It was also notable for Sony Pictures staging a promotional "Man-Whore of the Year" contest in Las Vegas. Alas, it was a different time, way back in… 2005.

Anyway, comedies were a business, and every bad sequel meant there was an original that connected with an audience. Some even became classics—rewatchable value-drivers in the streaming age. But now, as we all know, comedies are an endangered species. Pre-pandemic, there were minor hits like Good Boys and Booksmart, neither of which has been deemed sequel-worthy. And now, excluding the often funny sci-fi and I.P.-driven hits (like Ghostbusters or Deadpool or Jumanji) and kiddie fare (Sonic the Hedgehog, Minions), exactly none of the insiders I polled could come up with a thriving comedy franchise.
ADVERTISEMENT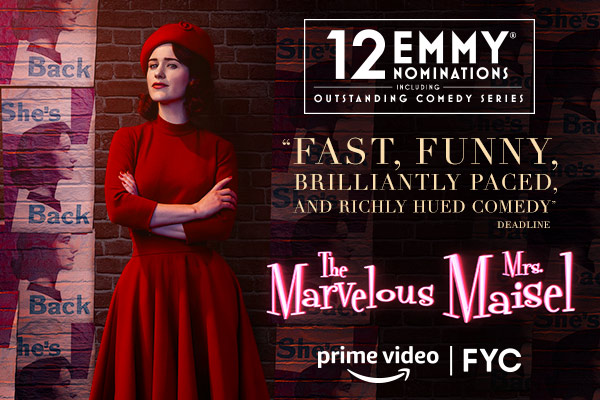 Prime Video presents THE MARVELOUS MRS. MAISEL, now nominated for 12 Emmys® including Outstanding Comedy Series, Lead Actress Rachel Brosnahan, Supporting Actress Alex Borstein, and Supporting Actor Tony Shalhoub. Deadline calls this season a "fast, funny, brilliantly paced, and richly hued comedy." THE MARVELOUS MRS. MAISEL is also nominated for three Gold Derby TV Awards and four HCA TV Awards.

THE MARVELOUS MRS. MAISEL is available for TV Academy members on ConsiderAmazon.com
Sure, Hollywood—mostly the streamers—is still making comedies, usually with depressing results (I'm still pissed about Hulu's Vacation Friends), though as I pointed out to my text buddies, Netflix's Murder Mystery, with Adam Sandler and Jennifer Aniston, is indeed getting a sequel. And the traditional studios still put the occasional lower-budget comedy in theaters—though the only wide release this summer, Amblin's $17 million Easter Sunday, inexplicably released by Universal not around Easter but in August, flopped hard in theaters last weekend despite starring the hot Filipino-American comic Jo Koy, who routinely fills stadiums. It's just super tough out there.

Why, exactly? We've all heard the various excuses, and it's coalesced into an industry-wide consensus that comedies in theaters—even pre-branded comedies—are no longer a good bet. Miramax just punted September's Fletch reboot with Jon Hamm to Paramount's distribution arm, which will do a tiny theatrical release alongside premium video on demand, then dump it on Showtime two weeks later. Universal hopes Billy Eichner is a theatrical movie star with Bros, also in September, and it has 2023 swings like Elizabeth Banks's Cocaine Bear and the Please Don't Destroy movie, produced by Judd Apatow and starring the SNL video guys. With its new, shortened P.V.O.D. window, Universal seems to be betting on recouping money there.

The studios have tons of I.P. in development, of course, but very little on the runway. Warner Bros.' New Line division has a few in production, though it had pulled the trigger on Wedding Crashers 2 last summer until Owen Wilson abruptly backed out to do Disney's Haunted Mansion. And New Line, I'm told, would like to make a Dr. Evil movie, if Mike Myers would stop soiling his brand with crap like The Pentaverate. Paramount is trying to get its Liam Neeson-starring restart of The Naked Gun franchise off the ground. And Universal wants a Girls Trip sequel, and it is doing TV spinoffs of Ted and Pitch Perfect. Stuff like that.

But overall it's a pretty grim landscape, say writers and agents, and the fewer original comedies that hit theaters, the less chance for breakouts that become cultural (and franchise-cementing) moments. It's so grim that when I called up Chris Bender, who was a co-producer on 1999's original American Pie and an E.P. on the Hangover franchise, among many others, he laughed when I brought up the topic. Chris loves comedies—watching them and making them. We met when I profiled him and his late partner J.C. Spink for Esquire back in 2006, and we went to the premiere of Talladega Nights, the Will Ferrell racing comedy that grossed $150 million domestic, at a time when funny movies were dominating. By my count, seven of the Top 20 domestic grossers that year were non-animated, non-I.P. driven comedies. In 2021, there were zero.

These days, Chris is still making comedies, along with other genres; when I called, he was in South Africa, scouting for a sequel to his 2020 Amazon comedy My Spy, with Dave Bautista. (So there's another one!) As we chatted, Chris revealed that he had coincidentally just written himself a Jerry Maguire-style memo on this subject, called MUSINGS ABOUT THEATRICAL COMEDY WHILE ON A 10 HOUR FLIGHT. In the memo, which he forwarded to me, he acknowledges all the reasons comedies have disappeared from theaters and shares some ideas on how to save them.
The Cost of Funny Business
I asked producer Jason Blum on my podcast a couple months ago why there isn't a Blumhouse for comedy—meaning a successful production outfit that spends $5 million to $15 million not on horror pics but on comedies, pays people very little up front and shares in success, and releases the good ones via studio distribution and marketing teams. He basically said he's tried to do exactly that, but the economics don't work. Blum actually pitched Apple last year on a low-budget comedy slate and they passed, so it's not just the theatrical studios that are skittish. Why?

First off, unlike with horror films, which can create scares with the skill of the director, most comedies need comedy stars to feel theatrical, the thinking goes. And comedy stars like to get paid. Many of them can tour, or record a stand-up special, or execute their creative vision on a premium television series. And if the star takes a project to the market, a streamer will likely pay a big backend buyout that assumes the movie is a hit. That's how Amazon landed the recent Reese Witherspoon–Will Ferrell wedding project to be directed by Nick Stoller. The traditional studios just can't compete on money, given the theatrical risks. And in that marketplace, the stars are way less likely to do the Ethan Hawke thing and make a Blumhouse-style movie for nothing in exchange for backend that may never come.

Second, studio marketing costs have gone up so much, and the focus has shifted to the international market, that if you do get that star for cheap, the financial calculus is still murky. "Even if you can make a comedy for $15 million, the studio is deciding whether it's worth that and another $20 million to $30 million to market it," Bender writes in his manifesto. "The pull-back from making original theatrical comedies because of the combined costs of marketing and then buyouts added more pressure for studios to hedge with I.P. or movie stars." And that's just domestic. Comedies famously don't play internationally, where sensibilities are different. (Even Talladega Nights grossed just $15 million overseas; the French and Japanese probably didn't find the NASCAR humor as irresistible.) But comedic sci-fi extravaganzas with kick-ass special effects or based on a globally famous video game hedgehog? Those have a much better chance of success than a straight comedy.
ADVERTISEMENT

That brings up the star question plaguing the larger movie industry—namely, there aren't very many of them. It's chicken-and-egg, of course, because without risk-taking, nobody new breaks through. Back in the 2000s, we had the Apatow crew (Seth Rogen, James Franco, Jonah Hill, Jason Segel, etc.), plus Steve Carell, Sandler, Ferrell. Those guys are all still around, but they are either old, or doing other things (Rogen's company in particular), or—let's face it—not as commercially funny. The next class—Kevin Hart, Amy Schumer, Melissa McCarthy, Kristen Wiig, Tiffany Haddish, among them—are all great talents, but they're also aging up without major franchises. SNL isn't minting movie stars like it once did, though Kate McKinnon and Pete Davidson will probably get more chances. And the big standups these days—Dave Chappelle, John Mulaney, Bill Burr, Fluffy, Sebastian Maniscalco, Chris Rock—aren't movie stars, either. These days, who we got under 35? They're all on TikTok or YouTube, and as I talked about on my pod this week with Taylor Lorenz, no social media star has really crossed over to movies yet—and they probably don't even want to.

That's a bummer, because comedies used to be where mass audiences could discover a new talent. "In the case of teen comedies, you have to cast fresh faces, so a film like American Pie or Good Boys feels inherently fresh," Bender writes. "In the case of The Hangover, it's well known that the studio wanted to go to the larger stars at the time. Those actors didn't want to do a bachelor party comedy. Todd Phillips restructured his deal in order to get the studio to let him cast it fresh and with lesser known actors who turned out to be the funniest for the parts. After the first movie, suddenly there were a new group of bankable comedy actors. Our industry must make bets and provide opportunity for the next crop of comedic talent."

Phillips, of course, doesn't make comedies anymore, and he blames audience shifts. "Go try to be funny nowadays with this woke culture," he said in 2019. "There were articles written about why comedies don't work anymore. I'll tell you why, because all the fucking funny guys are like, 'Fuck this shit, because I don't want to offend you.'" Audiences are certainly more fractured in their comedic tastes these days. And he's right that some of the classics of the past few decades—Superbad, Wedding Crashers, 40 Year Old Virgin, There's Something About Mary—would probably look very different if made today, or be dubbed "problematic" on Twitter. But it seems hard to believe that an entire genre of movies has suddenly become not viable thanks to cancel culture.

More likely, it's a combination of all of the above that killed comedies in theaters. Just like Marvel and DC movies replaced Bruckheimer-style action spectacles of the 80s and 90s, effects-driven crowd-pleasers like Free Guy and the Disney live-action reboots, and TV, and TikTok, and YouTube, and those funny gifs from your cousin, have all conspired to make original comedies in movie theaters seem small. And small isn't theatrical. When there aren't many fresh new comedies in theaters, there won't be many meaningful comedy franchises. At least not how we knew them.

Bender ends his memo with a five-point wish list for comedies, and I liked it so much I'll share it here:

1. Less screens, but nice theater. Like the Arclight Hollywood. RIP.

2. Fresh talent in new takes on old ideas or themes, because with each new decade we change. Look at the teen comedy. There should be a "classic" teen comedy made every ten years.

3. Maybe a place like Netflix (and other streamers with massive audiences) can better leverage their reach in order to lower marketing costs. If they release a film in theaters, let the audience know through the platform on the homepage. Avoid paying for network TV spots.

4. [Comedies] should feel like an event, a night out, much like a Broadway show is for theater lovers. It shouldn't be easy to see the movies week 1. Or week 2. It's not just about seeing a movie on a BIG screen. It's about seeing a movie with a packed theater. The energy of that experience is different and valuable.

5. We pre-streaming adults want to go to the movies for nostalgia, for sure. We better start asking our kids what they want out of the theater experience because they have more options. I've noticed my teenage daughter going to the movies more lately. And all I could think was… THANK GOD!
Price hikes, ads, and declining domestic growth: Streaming is starting to look a lot more like cable TV, Lucas Shaw explains. [Bloomberg]

Welcome to the Great Advertising Slowdown, which may or may not be momentary or catastrophic. Could be either! [WSJ]

Related: Google isn't going to just let Amazon and Apple become the bundler of everyone's streaming apps, so YouTube is again endeavoring to launch a "channel store." [WSJ]

My colleague Eriq Gardner has tons of exclusive details on Netflix's new deal with the SAG-AFTRA. [Puck]

We've got a winner for the snarkiest review of the apparently god-awful Diane Keaton body-swap "comedy" Mack & Rita, which grossed just $1 million this weekend. [AP]

I finally caught up with Harsh Reality, the Wondery podcast about There's Something About Miriam, an early 2000s dating show starring a trans woman—a fact that was withheld from her suitors. It didn't end well. [Harsh Reality]
My inbox is still filled with comments about the Warner Bros. Discovery earnings call and the daunting challenge facing C.E.O. David Zaslav. Some examples:

"LOL Zaslav. I'm not sure he realizes how much thought and strategy and money has gone into the current DC movie plan—which is working, by the way. So now we're supposed to throw that in the trash for his new '10 year plan' that doesn't even exist yet?" –A Warner Bros. executive

"Zaz agreed to do the [WBD] deal for two reasons: 1) he wanted to be a king, and 2) he wanted himself and other investors to make a ton of money. This isn't about running a company—as a senior executive at one of my past stops said, 'no one has ever cut their way to profitability.' It's also not about improving the content to be more competitive. (He has no taste or creative chops.) This is going to be about finding a suitor and riding off into the sunset with even more multi-generational wealth than he already has." –An executive

"Why is nobody talking about how badly Zaslav treats creatives, especially below the line talent across all the Discovery networks? 14/16 hour days, lower pay year-to-year, almost no union talent, and production companies often have to pay for their series upfront! He arranged a loan program with Citi for that very reason. Zaslav has NEVER been talent-friendly, unless he absolutely has to (see Chip and Joanna). The unions better saddle up because there's a fight coming." –Anonymous

"It's the Patek Philippe of studios. You never really own Warners. You simply look after it for the next buyer." –A producer
This August is especially brutal in movie theaters, and the Quorum tracking chart is equally grim. How far are we from the next big hit?…
Have a great week,
Matt

Got a question, comment, complaint, or some advice for my terrible fantasy football team? Email me at Matt@puck.news or call/text me at 310-804-3198.
FOUR STORIES WE'RE TALKING ABOUT
Barbarians at the Times
Notes on ValueAct's Sulzberger love tap, Rivian's latest correction, and Elon's liquidity headfake.
WILLIAM D. COHAN

NFL's Secret Court
Eriq and Peter discuss how Goodell controls the league's Vatican-like legal system.
PETER HAMBY

The "DeSantasy" Is Over
The F.B.I.'s Mar-a-Lago raid may have an unexpected casualty: Governor Ron DeSantis.
TINA NGUYEN
You received this message because you signed up to receive emails from Puck

Was this email forwarded to you?

Sign up for Puck here

Interested in exploring our newsletter offerings?

Manage your preferences

Puck is published by Heat Media LLC

227 W 17th St

New York, NY 10011

For support, just reply to this e-mail

For brand partnerships, email ads@puck.news