Greetings from Brooklyn, and welcome back to What I'm Hearing+, my weekly dispatch focused on the streaming industry and the analytics behind it all. If this email was forwarded to you, click here to subscribe.
It's been an… eventful week in entertainment, so in lieu of my usual Tuesday Thoughts, let's just get into the nitty gritty of the only thing anyone in the industry is talking about…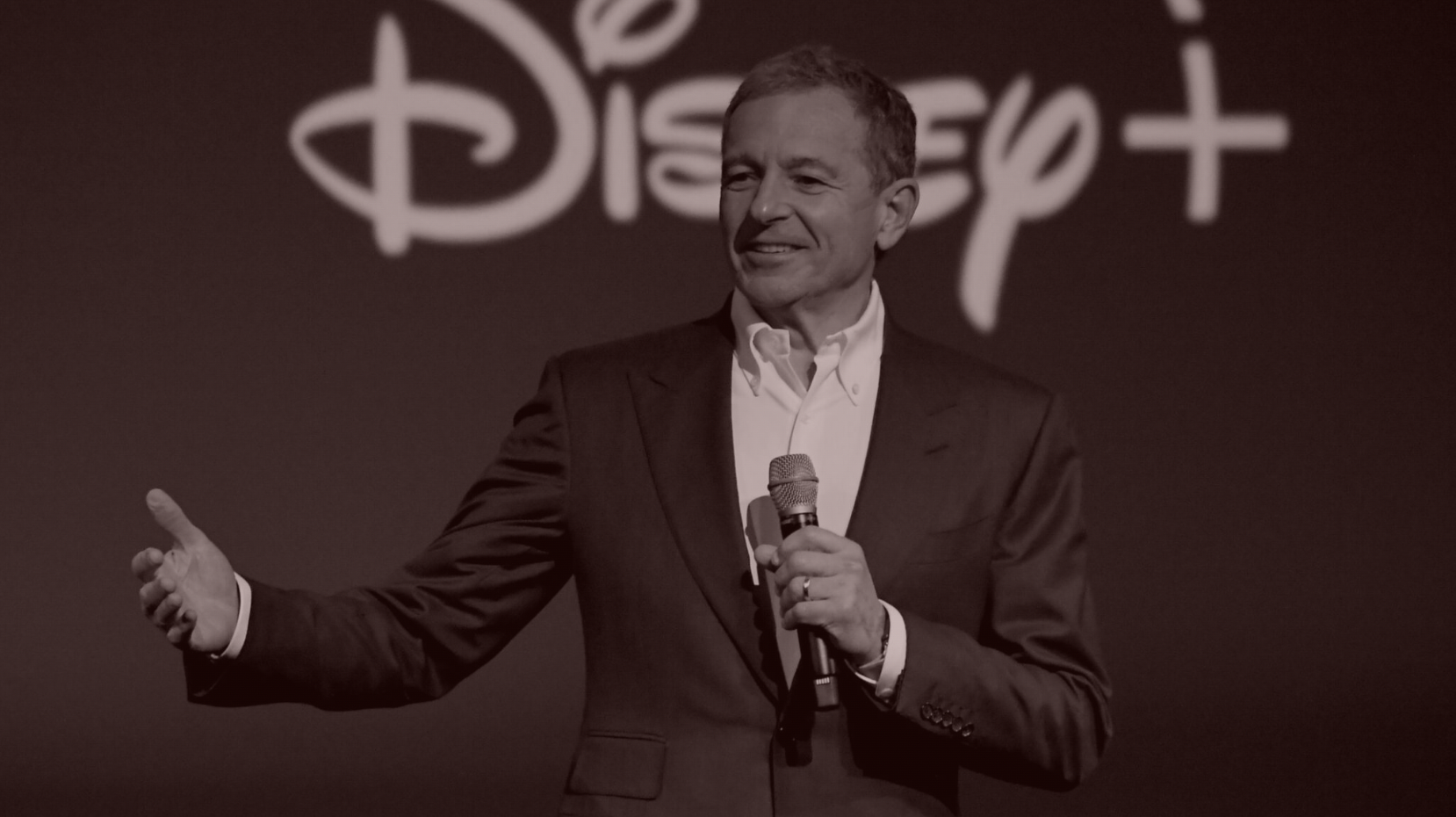 The Iger+ Streaming Strategy
Bob Iger was legendary for big ideas—Marvel, Star Wars, the pivot to streaming—at a time when the economy, and Disney's stock, only went up. Now, upon his return amid a brutal market correction, Iger's success or failure will depend on sweating the small stuff, too.
How does Bob Iger fix streaming?
That's the main question that people I've talked to in Hollywood want answered, following his re-emergence at Disney and the abrupt defenestration of
Bob Chapek
as C.E.O. That query is typically followed by a pause and then an important supplementary question:
What, exactly, is wrong with Disney streaming, anyway?
Political blunders aside, Chapek was ousted largely on account of the board's lack of confidence in his ability to turn around Disney's streaming business after it posted a loss of $1.5 billion in the fourth quarter. And yet Chapek was largely following the expensive growth playbook that his predecessor set in motion. Remember, it was Iger who launched Disney+ in 2019 and acquired control of Hulu while purchasing most of 21st Century Fox. It was Iger who bought BAMTech, the streaming tech company, which got this whole ball rolling.
From a top-line subscription perspective, the Disney playbook appeared to be working just fine. The company has more than 164 million Disney+ subscribers—yes, they're triple-counting bundle subscriptions in that number—and has also enjoyed significant year-over-year growth on both ESPN+ and Hulu. Meanwhile, Disney+ has become one of a select few destination platforms thanks to its mega-popular franchises. Disney also boasts the largest share of audience demand of the major companies operating in streaming, according to Parrot Analytics, where I work as director of strategy; Hulu has the largest on-platform demand share (when looking at the entire catalog) in the U.S., and Disney+ has the third highest demand share for originals.
But all this success has come at a price. Disney+ added more than 12 million subscribers in Q4, but direct-to-consumer revenue declined from $5.1 billion in the previous quarter to $4.9 billion. Year-over-year operating expenses jumped from $0.8 billion to $1.5 billion, in part as Disney pushed to bring all its titles back in-house rather than license them to partners. It may be a necessary long-term decision, but it cost the company $200 million in Q1 alone. Average revenue per user also decreased in various regions in the past quarter, with a notable decrease of 10 percent in Disney+'s domestic market. And with the "vast majority" of new signups in the US coming from the bundle option in Disney's fourth quarter, according to Chapek, we know less than ever about how usage and average revenue per user (ARPU) actually breaks down across all three platforms in its core market.
So how can Iger tweak his original plan to keep Disney's top line numbers growing while stanching losses in a more challenged, more crowded streaming economy than the one he left behind? Some of the answers will make the Street happy; others will require walking back some of Iger's own original thinking. In fact, it's likely going to look different from the thesis Iger articulated before his temporary retirement.
Disney is a three-pronged streaming house. Disney+ is the flagship, of course, and it's here that Iger and Chapek's visions most diverged. Chapek saw a need for more adult content on Disney+ to appeal to non-Disney households, and he started to explore bringing more mature offerings to the platform. Iger, on the other hand, always envisioned Disney+ as an extension of everything that defines the brand: affordable, accessible, family-oriented, and multigenerational. When Disney+ launched in November 2019, it was
Kevin Mayer
, Disney's head of streaming, who refuted the idea that non-family-friendly movies would wind up on Disney+. My two cents: Iger won't explore expanding Disney+'s TAM by bringing in 20th Century horror movies, especially when titles like
Prey
help drive subscribers and engagement on Hulu. Content
will
expand beyond tentpole branding, but Disney+ isn't going to compete with Netflix on steamy projects.
Regardless, the programming strategy is a big challenge for Disney+. Its audience growth is slowing in the U.S., with just 1.9 million subscribers added in Q4—an uptick from the 100,000 or so subs added in Q3, but a far cry from the millions added in prior quarters. And this makes complete sense. Consider Netflix, which has 73 million subscribers in its U.S. and Canada (UCAN) territory. Analysts once estimated Netflix could reach about 100 million subscribers in the U.S.; I think a more realistic goal over the next several years may be 85-90 million. But Netflix offers a much broader content slate than Disney+, with programming for literally anyone and everyone. If Disney doesn't adjust its D+ strategy, as Chapek was trying to do, its subscriber growth expectations will need to be tempered. If Disney+ only appeals to Disney households, it won't be long before most U.S. households that want Disney+ will have it.
Iger's first move should be to walk back Chapek's bravado and lower those growth targets. When Iger launched Disney+, the goal was 60-90 million subscribers by 2024. Chapek increased the goal in December 2020 to 230 million within the same time frame, adding that it could reach 260 million. He tripled—or quadrupled, depending on the range you want to use—subscriber growth goals within the same period. Sure, the pandemic accelerated adoption, but that was a short term boost. The result was increased pressure to launch new and expensive projects, which in turn required Chapek to boost the price of Disney+ to $11 on an ad-free plan—something Iger never wanted to do. Regardless, Iger needs to begin by resetting expectations to a more achievable level.
I don't think Disney+ is in trouble just yet, but there was no reason for Chapek to provide such aggressive guidance for Wall Street, or to set those expectations for his reports at Disney itself. Indeed, this is an instance where Chapek was following an old playbook. Analysts used to judge media companies by their streaming subscriber numbers, before pivoting to more sophisticated metrics like ARPU.
To hit those targets, Disney had to spend at levels that the stock multiple no longer supports. The goal for Iger now will be to prove that Disney's existing subscribers are actually profitable by increasing ARPU and decreasing turnover. Disney+'s churn rate remained relatively stable at 4.8 percent between 2020 and 2021, according to research firm Antenna, just below the industry standard of about 5 percent.
Again, the catch-22 for Iger is that expanding the total addressable market with new content may be prohibitively expensive. This is why Netflix frames price increases to subscribers as a necessity to continue making new content. The best way to increase revenue in a subscription business is to either increase prices, which Iger didn't want to do when he was overseeing D+, or run ads. But Iger is the ultimate realist. And the model Disney was using in 2019, at a time of less competition, steady direct-to-consumer growth, and low inflation, was much different than the model today. Iger will have to either lean into ads on Disney+, which launches on December 8th, or come to terms with price hikes, perhaps even beyond the move from $8 to $11 next month, especially if a slowdown on content spend is out of the question.
The second pillar of the Disney house is Hulu, the popular streaming service that Disney is expected to acquire in full as early as 2024 (Comcast still holds a 33 percent stake). Hulu as an SVOD platform grew by 8 percent annually in Q4, while Hulu with Live TV grew 10 percent. More importantly, ARPU for both services is high. Hulu brings in $12.23 per user, while Hulu with Live TV brings in $86.77 per user, up 2 percent from the same period in 2021. Higher programming expenses did contribute to Disney's increase in operating expenses, but it's also become the third most-valued video subscription service by consumers, according to Whip Media. About 87 percent of users surveyed said they were satisfied or very satisfied with Hulu, just behind Disney+ at 88 percent and HBO Max at 90 percent.
Yet none of this answers the question: What is Hulu? And more importantly, what is Hulu to Bob Iger? To my mind, Hulu accomplishes two feats for Disney: 1) It creates a "prestige" pocket in the U.S. with FX, akin to HBO on HBO Max or Showtime on Paramount+, that caters to in-demand talent. And 2) it increases the perceived value of Disney Streaming during a period of intense competition. I have disagreed with bringing Hulu entirely into Disney+ because of how it would affect the perceived value of those services: Right now, you can get either Disney+ for $8 or the Disney Bundle for $14, which is essentially three services (Disney, Hulu, and ESPN+) for the price of two. If Iger brings Hulu into Disney+, the price would likely need to increase to reflect the new offering. The perceived value becomes the issue. One streaming service may become much more expensive rather than a customer getting a deal on three services through the bundle, even if the content included in both scenarios is the same. Hulu is the glue between services that sweetens the suite of offerings, and reduces churn across all platforms.
But Iger and his team should make it much, much easier to open Hulu and ESPN+ from within Disney+ to improve interoperability within their own platforms and increase engagement. Ideally, Iger could do so while also keeping the brands separate: Hulu remains the general entertainment platform with must-watch TV from branded providers, like FX in the United States. Meanwhile, Disney+ doubles down on the Igerian vision of multigenerational family fare built around the love for its core brands—a critical relationship to have when trying to build out a lifestyle-like flywheel that includes merchandise and parks.
The biggest concern is cost, and it's here that Iger has to walk back another important aspect of his streaming strategy. In short, Disney has got to license its content. That doesn't mean Star Wars or Marvel shows should start appearing on Apple TV+, but not every piece of original content needs to land on ABC, at Disney+, or on Hulu—especially if they can generate more revenue elsewhere. Similarly, there are immensely popular shows like ABC's Grey's Anatomy that are crucially important to competitors like Netflix. Instead of bringing Grey's exclusively in-house at Hulu or Disney+ and trying to capture that audience—risky!—Iger should leverage the importance of that show to Netflix's audience to strike a better deal.
Licensing revenue is vital, as everyone reading this knows, but the walled garden exclusivity approach meant licensing revenue was sacrificed to build out stronger streaming offerings. This seemed like a good idea when streaming growth was easier due to less competition and the Street favored subscribers over pure profit. Now the tables have turned, and while growing a streaming base is crucial, so is increasing overall revenue. Hulu doesn't have to become the catch-all for general entertainment programming. Understanding the overlap in audience, whitespace opportunities, and true points of saturation amongst taste clusters helps to define what programming areas to invest in for Hulu, and what makes more sense to license out elsewhere for higher returns.
Finally, let's talk about ESPN and ESPN+. We know that Third Point's
Dan Loeb
asked Disney to spin off ESPN alongside a meaningful level of debt to help alleviate leverage at the company. My Puck partner
Dylan Byers reported
that this was once an open conversation at Disney. Iger, a sports lover, has long championed the network. Now its future is under his purview once again.
There are sound arguments for why Disney should spin out a cable business. Sports rights are only getting more expensive and, if Disney were to transform ESPN into a proper direct-to-consumer offering, as Iger has talked about since 2015, modeling would have to determine whether there is a large enough user base that would subscribe to ESPN alongside all their other services versus tacking on the channel to their cable bundle and paying for everything in one fell swoop. There's always a risk that the audience doesn't carry over. Thursday Night Football is sparking an uptick in younger viewers on Amazon Prime Video, but viewership is down on the season overall from Fox/NFL Network. If sports rights fees continue to increase, and ESPN now has to focus on the costs of maintaining an owned and operated platform alongside content supply, everything becomes more expensive.
In its fourth quarter, Disney reported that revenue for its linear networks segment decreased by 5%. ESPN's linear base has declined from more than 100 million households in 2011 to less than 75 million in 2021. Cord-cutting is going to accelerate, as C.F.O. Christine McCarthy warned on Disney's last earnings call, and advertising spending near-term is a concern. The direct-to-consumer segment is still costly and, while streaming is the future, it's a game of knowing when exactly to jump.
I don't believe Disney should sell ESPN. Even at a higher price than other streaming platforms, I suspect that a large portion of the consumer base will pay for easy access to their favorite leagues throughout the year. There are essential questions about cannibalization—if ESPN is still offered as a linear product, it's almost more beneficial from a value perspective to sign up for YouTube TV and a couple of additional streaming services—and short term profitability goals, but if Disney wants to maintain a foot in sports to sweeten a streaming bundle offering, holding onto ESPN is crucial. Especially if sports betting does take off in the U.S. It's part of the same bet that The New York Times played with The Athletic. Sports are habitual, and sports betting turns habitual into necessity for a segment of the consumer base. Owning that relationship is key.
Iger, after all, doesn't need to fix what isn't broken. Nor will he be able to fix everything that ails Disney in the first place, especially on a truncated two-year term, while he searches for yet another successor. But there's no doubt that while Disney's linear assets continue to print money, and will remain valuable into the near future, that streaming is the future of entertainment. As for the model to make that business sustainable, that's even less clear than when Iger retired in 2020.
Yes, Iger understands Disney better than anyone, as a business, as a culture, and as a community. But he wasn't just brought back to correct his succession choice; it's also to ensure that his last major move before he left—indeed, the most important move of his 15-year tenure—doesn't end up staining his legacy after the vicissitudes of the streaming economy, especially with a looming recession, fierce competition, and nearly $50 billion in debt. None of this will be easy, but for Iger, the only thing riskier than returning to Disney now would have been passing up the opportunity to set things right.
FOUR STORIES WE'RE TALKING ABOUT
McCarthy's Red Scare
A conversation on McCarthy's Speakership vote whipping, M.T.G. in the new Congress, and more.
TARA PALMERI & TINA NGUYEN

Iger Strikes Back
Matt and Lucas Shaw break down Bob Iger's return to Disney's org chart.
MATTHEW BELLONI

Putin's Machinations
Peter and Julia dissect the latest updates from the war in Ukraine.
PETER HAMBY & JULIA IOFFE

Need help? Review our FAQs page or contact us for assistance. For brand partnerships, email ads@puck.news.
Puck is published by Heat Media LLC. 227 W 17th St New York, NY 10011.