Welcome back to Sunday night at What I'm Hearing.
A reminder: Your Puck membership entitles you to all our great authors. This week I'd recommend Eriq Gardner's The Rainmaker email, which delved into Ryan Kavanaugh's latest ridiculous legal fight. (Sign up here.)
Discussed in this issue: Bob Bakish, Bill Kramer, Bob Iger, Vanessa Pappas, Jason Sudeikis, Janet Yang, James Velissaris, Eddy Cue, and Leo's advice for Timothée…
But first…
Who Won the Week: Steven Spielberg
The Emmys already seem like 10 weeks ago (sorry, HBO), so lets go with Spielberg for his childhood memoir The Fablemans, which won the TIFF People's Choice award, the first step on an Oscar best picture path for films like Nomadland, Green Book, 12 Years a Slave, and The King's Speech (though it didn't happen for La La Land and last year's Belfast).

Runner up: Viola Davis, action star? Her The Woman King surprised with a $19 million opening (glad I took the over on $15 million tracking).

Related: Is comedy officially dead in theaters, or is comedy just dead when it's also available to buy/rent at home? Jon Hamm's Confess, Fletch, which Miramax dumped on Paramount/Showtime, got surprisingly good reviews (84 percent fresh!) yet grossed just $260,000 in 516 theaters, or a crazy-low $504 per theater.
Indicted Film Producer of the Week: James Velissaris
Good luck to the subjects of Black Spartans, an in-production movie about the first racially integrated college football team in the 1960s. Their lawyer threatened to sue this week over their depiction, even though those beefs are almost never successful (see Olivia de Havilland vs Feud, or Jerry West vs. HBO's Winning Time).

What is interesting about Black Spartans is the question of where its backing is coming from: James Velissaris, a producer and co-writer, is currently under federal indictment for securities fraud. The feds say Velissaris, founder of Infinity Q Capital Management, inflated assets in a since-collapsed mutual fund by about $1 billion and bilked many investors, including David Bonderman, through his private investing vehicle. Bonderman is co-founder of TPG, the majority owner of CAA. (Disclosure: TPG is an investor in Puck.) Was Valissaris, who has an IMDB profile under the alias "Jimmy V" (for real), using some of that allegedly stolen money to fund the movie while awaiting trial? (Velissaris has denied the charges against him. His legal team has said that Velissaris has been "scapegoated by others who will have to answer in court.")
"This $200 million streaming-only movie is crazy. You'll never make an R.O.I. doing that, I don't care how big you are."
–Bob Bakish, the Paramount Global C.E.O., challenging Netflix over its recent budget-busters The Gray Man and Red Notice.

Runner up: "You know what? I made Titanic. This building that we're meeting in right now, this new half-billion dollar complex on your lot? Titanic paid for that, so I get to do this."
–James Cameron, explaining to the Times how he resolved cost disputes with Fox executives on the first Avatar.

Second runner up: "Last night's Chiefs/Chargers game was on Amazon, so Patrick Mahomes wasn't allowed a bathroom break."
–Stephen Colbert, tweeting about Prime Video's big NFL debut.

Third runner up: "No hard drugs and no superhero movies."
–Timothée Chalamet, recounting to British Vogue the one piece of career advice that Leonardo DiCaprio gave him. (Curious what Leo means by "hard drugs.")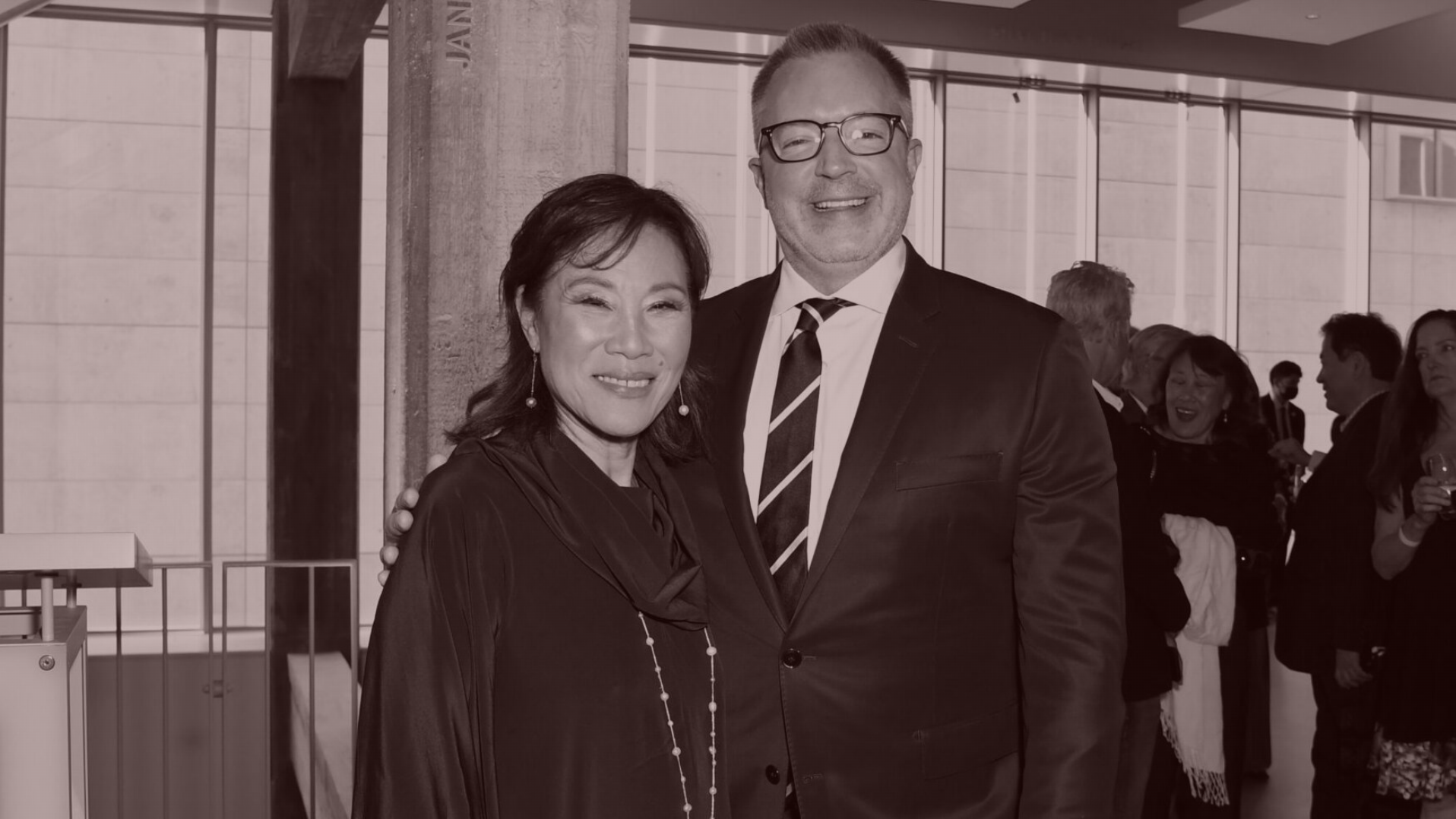 The Oscars May Go Down Fighting
New Academy C.E.O. Bill Kramer and president Janet Yang have an ambitious plan—eventizing the show, amping up the hype machine, going full-blown top-shelf talent and Met Gala—but can they save the Academy from itself?
Polling longtime film Academy members about the state of their organization has become a depressing endeavor. Many of the 10,669 actors, executives, producers and other movie professionals seem to be in a state of perpetual facepalm, and everyone knows why: The Oscars, once the Super Bowl of culture, is now better likened to, say, the Chick-Fil-A Bowl.

A lot of that is endemic, of course. The fragmentation of audiences, the end of the monoculture, etc etc. But so much is self-inflicted: the refusal to evolve the show; the Academy's singular focus on progressive politics to the exclusion of almost everything else; the leadership vacuum that led to the inept handling of the Will Smith debacle. We don't need to rehash it all here.

It's gotten to the point where, when I reached out to see what members thought of yesterday's big presentation by new Academy C.E.O. Bill Kramer and president Janet Yang, most hadn't even bothered to check out the rare all-member meeting. "You must have mistaken me for someone who cares," one responded to my email. "Not for me, wish them well," said a producer via text. "On a Saturday morning? Lecturing is for church," said an exec. "Kids soccer!"

Remember, these are voting members of the Academy, the organization whose sole purpose is to promote their work to the world. One who did attend in person said the David Geffen Theater, with 1,000 seats, was about a third full. (The Academy said seating was limited due to Covid concerns.) Many more watched via livestream, but a former board of governors member told me the participation was "certainly not overwhelming."

Maybe Academy members should be paying more attention. Those who attended—at least the 10 or so I talked to or exchanged messages with this weekend—were actually pretty impressed. It's early, but Kramer, in a key departure from his predecessor, Dawn Hudson, is an effective communicator and seems to value transparency—agreeing to share notes from board of governors meetings, acknowledging core problems, and soliciting input. Only 20 percent of members felt positive about this year's Oscars, down from 61 percent in 2019, Kramer revealed. With the addition of the Academy Museum, the Oscars now represent 75 percent of the group's operating revenue, down from 90 percent, with a goal of reducing its dependence even further (though big bond payments on the museum are looming).

The Q&A portion wasn't very illuminating, but at least it happened. "I think many of the audience of Academy members entered the meeting skeptical, including me," producer Jonathan Dana tweeted. "But the presentation by the new team was so professional, comprehensive and sincere that it seems a legitimate new leaf has been turned. An excellent start." That seems to be the widespread takeaway.

Most important: "Reinvigorate the Oscars" and "Evolve our brand" were revealed as explicit goals of the organization, with Kramer acknowledging the Academy needs to overhaul the show. That might seem obvious to your mother in Topeka, but it's actually something the Academy has never formally admitted to its members. That's despite the Oscars audience dwindling from 43.7 million viewers in 2014 to just 16.6 million for the March show, and despite Disney likely counting the days until 2024, when its international TV license expires, and 2028, when its $110 million a year domestic fee can be renegotiated way down or dropped altogether. Everyone has either been in denial about the Oscars crisis, defiant about the purpose of the show, or simply unwilling to change for the long-term relevance of the organization. In Kramer, at least now it has a leader who seems to get the urgency. You know what they say about 12 Step programs, the first step is admitting you have a problem…
To that end, Kramer and Yang unveiled an eight-pronged plan. A source slipped me the slides they showed, and here's that one…
Three thoughts here:

1. Well, duh: It's beyond comical that an industry of entertainment professionals took decades to realize that its live TV show should be produced not by moonlighting movie people but by actual live TV producers, such as Ricky Kirshner and Glenn Weiss, who now have the gig.

The "accountable to the Academy" part is also a big deal, because for years the leadership essentially threw up its hands when the show was bad. Not our fault, the producers are in control. Last year, Will Packer finished the telecast and took off for the Vanity Fair party, leaving the Academy to deal with the Will Smith mess without insight or accountability from the lead producer. ABC was livid. Now, if that producer was on a long-term contract, or had his fee subject to real oversight, the conversation changes.

2. Eventizing the show: That's the really tough task here, and it might just be that in today's TikTok culture, where everything is available everywhere all at once, that no amount of overhaul can convince regular people to care. Hell, only 59 percent of Academy members watched the whole show last year.

But… Kramer's gotta try, right? Hudson didn't really. I've provided ideas in the past, so I won't revive them here. Big picture, the Oscars are still a great brand, albeit aging and damaged, so Kramer has enlisted member Kenny Gravillis, who runs a graphic design firm, to help modernize it. Social media and press relations will also get an upgrade. And irrespective of that brand, or the content of the show, the Oscars isn't even offered live for cord-cutters on a major SVOD platform, despite the fact that Disney controls two of them in Disney+ and Hulu. (Hulu + Live TV airs it, but that's more akin to a cable bundle.) That's on Disney, not the Academy, but it should be Kramer's first priority to convince them that more access is better.

Kramer also wants to promote and humanize the nominees, so viewers are invested in the outcomes even if they haven't seen the movies. Another no-brainer. That should mean nominee specials with horse-race and human interest stories on ABC, Disney+, Hulu, Freeform, and even ESPN. If the Oscars are sports for Hollywood, approach it like the run-up to the College Football Playoff: it should be inescapable. The Oscars isn't really now, because the Academy can't promote specific nominees when voting is still open, which is usually until only a few days before the show. So the Academy should just extend the period between the end of voting and the show to allow for a real blitz. Easy fix.

3. Red carpet: Anyone who's ever been on the Oscars red carpet knows it's a counterproductive shitshow. Too many people, even after they started siphoning off the regular joes from the stars. Too many media outlets asking for their two minutes of inane questions. Too many handlers.

The Met Gala works because the stars all get their moment in the spotlight, they drop the entourages, they don't have to talk to 50 outlets, the whole goal is to generate digital buzz, and the fashion becomes the point. The Oscars would be wise to own that avenue—a West Coast Met Gala with more Leo DiCaprios, fewer Pete Davidsons—rather than seemingly being embarrassed about the glamor element. Engaging Met Gala creative consultants Lisa Love and Raul Àvila is a good start toward that goal.
The "Positivity Rating" Question
Kramer is getting points for listening to members, but there's a danger in listening too closely, of course. That's kinda how the Academy ended up with this relevance problem in the first place: The preferences of its membership—niche movies, virtue signaling, 3.5 hours of earnest self-congratulation—no longer match the preferences of its audience. For instance, Kramer got positive feedback on Saturday for backing away from awarding certain Oscars before the main telecast. That may have won points in the room, but it doesn't do anything to solve the problem of most viewers not caring about the below-the-line winners. Booting categories, in my opinion, was the right call, it was just executed badly, with not much time saved. Members would never say that.

So in some ways, Academy members need to be saved from themselves. Consider that dip in the Oscars' "positivity rating" among members to 20 percent, which Kramer is using as ammo to push for change. (The 2021 rating for the awful show at Union Station was omitted from the reveal, likely to protect the guilty.) My takeaway was the opposite: 1 in 5 members actually felt "positive" about this year's Oscars?!? Really? The same Oscars where a nominee hit a presenter on stage, and then accepted the best actor prize without consequence? The one that rendered the Academy a laughingstock worldwide and surrendered, once and for all, its moral high ground? That's a shocking stat, and proof that a lot of members don't actually have the group's best interests in mind.

In addition, there's a big chunk of the members—largely older and whiter, but not exclusively so—who want Kramer to course-correct the Academy from the ultra-progressive faction that, in their view, steered it off the rails under Hudson. Yes, the singular focus on its inclusion initiatives raised the percentage of members from underrepresented racial groups to 19 percent (still low, but it was actually far lower before the #OscarsSoWhite flap), and 23 percent of members now live outside the U.S. Both big improvements.

But that singular focus alienated other members, in everything from the whitewashing of Jewish moguls from the Museum, to the prospect of inclusion standards for Oscar eligibility that made some feel like their creative choices were being policed, to seating Jeffrey Katzenberg, one of the museum's largest individual donors, back by the kitchen at its gala opening last year. Amid so much needed change, there was a tone-deafness to the concerns of the old guard.

Kramer seems to get that he needs to balance the inclusion concerns with those who think the pendulum has shifted too far. More than one person I talked to noted that "sustainability, access, inclusion, and representation" was the last of Kramer's eight-point plan, not the first, as it might have been under Hudson.

It's all talk, of course, until it's not, so who knows if any of these goals will actually be met, if the membership actually wants Kramer to do what's needed to be done to hopefully salvage its future, or if the Academy is simply sitting on a rapidly depreciating asset in a disappearing class. Will anyone watch the Golden Globes when they return to NBC after a two-year exile and on an unfamiliar night? There's a decent chance the SAG Awards, dropped by TBS and TNT, won't even find a TV home for the next show. At least now, in Kramer, the Academy seems to have someone in charge who's willing to go down fighting.
How's that Don't Worry Darling rollout going? Olivia Wilde canceled a New York Times interview "hours before it was to take place," and DWD tracking has dropped from a $20 million opening weekend to "as low as $16 million." [NYT]

Bob Iger's new gig at Thrive Capital, Josh Kushner's venture firm, doesn't exactly strike my Puck partner Bill Cohan as a match made in heaven. [Puck]

I still can't get over the Amateur Hour of NBC's Emmys telecast, produced by Done+Dusted and Hudlin Entertainment—and neither can Michael Schulman, who cringe-watched the show. [New Yorker]

John Battelle predicts Apple is coming hard for the ads business, "aided in large part by its decision, under the cloak of caring about consumer privacy, to kneecap the third-party data ecosystem that underpinned its competitors' offerings." [Searchblog]

Another piece of the Ezra Miller puzzle comes into focus via this look at his "Messiah delusions." [Vanity Fair]

YouTube's Robert Kyncl has the inside track to be the next C.E.O. of Warner Music, says Lucas Shaw. If he takes the job, maybe he can get YouTube to pay Warner artists more? [Bloomberg]

Visual effects workers are some of the most overworked and underpaid. (Exhibit A: That She-Hulk debacle.) It's probably a coincidence that they're one of the only categories of workers not unionized. That could change. [Bloomberg]

TikTok C.O.O. Vanessa Pappas didn't win many friends with her Senate testimony on Wednesday, and Casey Newton thinks China's Bytedance may ultimately be forced to sell the app. [Platformer]

Finally! A Washington Post reporter proves it is possible to recreate Ferris Bueller's Day Off, including the Cubs game and that parade of Germans. [WaPo]

Fanatics C.E.O. and white party enthusiast Michael Rubin paid $70 million for a Hollywood Hills property, the biggest sale ever in the neighborhood. [LAT]
My look at the delays for Ted Lasso's season 3 and the impact (or non-impact) on AppleTV+ brought out some thoughtful comments on the rising streamer…
"Why would you suggest that Apple kill their streamer?? [Editor's note: I did not! I just said Apple could kill it and no one would be shocked.] This company has been a patron of Hollywood for five years now, pumping billions of dollars into the creative economy. Who cares if anyone watches? They made my show and it's great." –A producer
"Love the honesty and detail you bring to these columns. What could also be discussed is the change in priorities and goals for these streamers, and especially the tech-owned streamers. Whether it be Google, Apple, Amazon, or others, it is now the bigger picture of brand extension… to sell other goods and services. The economics of a particular program will get less scrutiny if it serves the larger purpose. So slowly there is a drastic shift in the overall marketplace for the measurement of success. And for content creators and talent, this may not be a bad thing. For every Mary Tyler Moore show that did survive [low] ratings, there are hundreds and thousands of others that never got past a pilot or a three-episode order, as the audience did not find them quickly enough." –An executive
"Just say it: Lasso S2 was bad. Jason is taking so long because he wants it to be better." –A writer
"Production issues on an Apple show? You don't say! If only Eddy Cue knew how much these shows were SUPPOSED to cost." –Another executive
Have a great week,
Matt

Got a question, comment, complaint, or untamed aggression? Email me at Matt@puck.news or call/text me at 310-804-3198.
FOUR STORIES WE'RE TALKING ABOUT
Iger's New Act
Observations on the great Wall Street stories of our age, or at least of this week.
WILLIAM D. COHAN

The Lasso Conundrum
How are streaming blockbusters valued in the post-TV era of television?
MATTHEW BELLONI

Apple's Pixar Fantasy
If 'Luck' was a flop, what does that tell us about Apple TV+—and streaming writ large?
JULIA ALEXANDER

Slick Rick
Rick Scott's maverick running of the N.R.S.C. has ruffled some feathers.
TARA PALMERI
You received this message because you signed up to receive emails from Puck

Was this email forwarded to you?

Sign up for Puck here

Interested in exploring our newsletter offerings?

Manage your preferences

Puck is published by Heat Media LLC

227 W 17th St

New York, NY 10011

For support, just reply to this e-mail

For brand partnerships, email ads@puck.news