Welcome back to Sunday night at What I'm Hearing.
If you haven't heard, we're celebrating Puck's first birthday this week with a 21 percent discount for new subscribers. I know you've thought about pulling the trigger, and now's the time! This discount is for one week only, so don't miss out.
Discussed in this issue: Bob Bakish, Bill Kramer, Bob Iger, Vanessa Pappas, Jason Sudeikis, Janet Yang, James Velissaris, Eddy Cue, and Leo's advice for Timothée…
But first…
Who Won the Week: Steven Spielberg
The Emmys already seem like 10 weeks ago (sorry, HBO), so lets go with Spielberg for his childhood memoir The Fablemans, which won...

Can't see the full story? You're receiving the free version of What I'm Hearing at . To get access to Puck, and to take advantage of our limited-time offer of 21% off (new members only), you can subscribe here.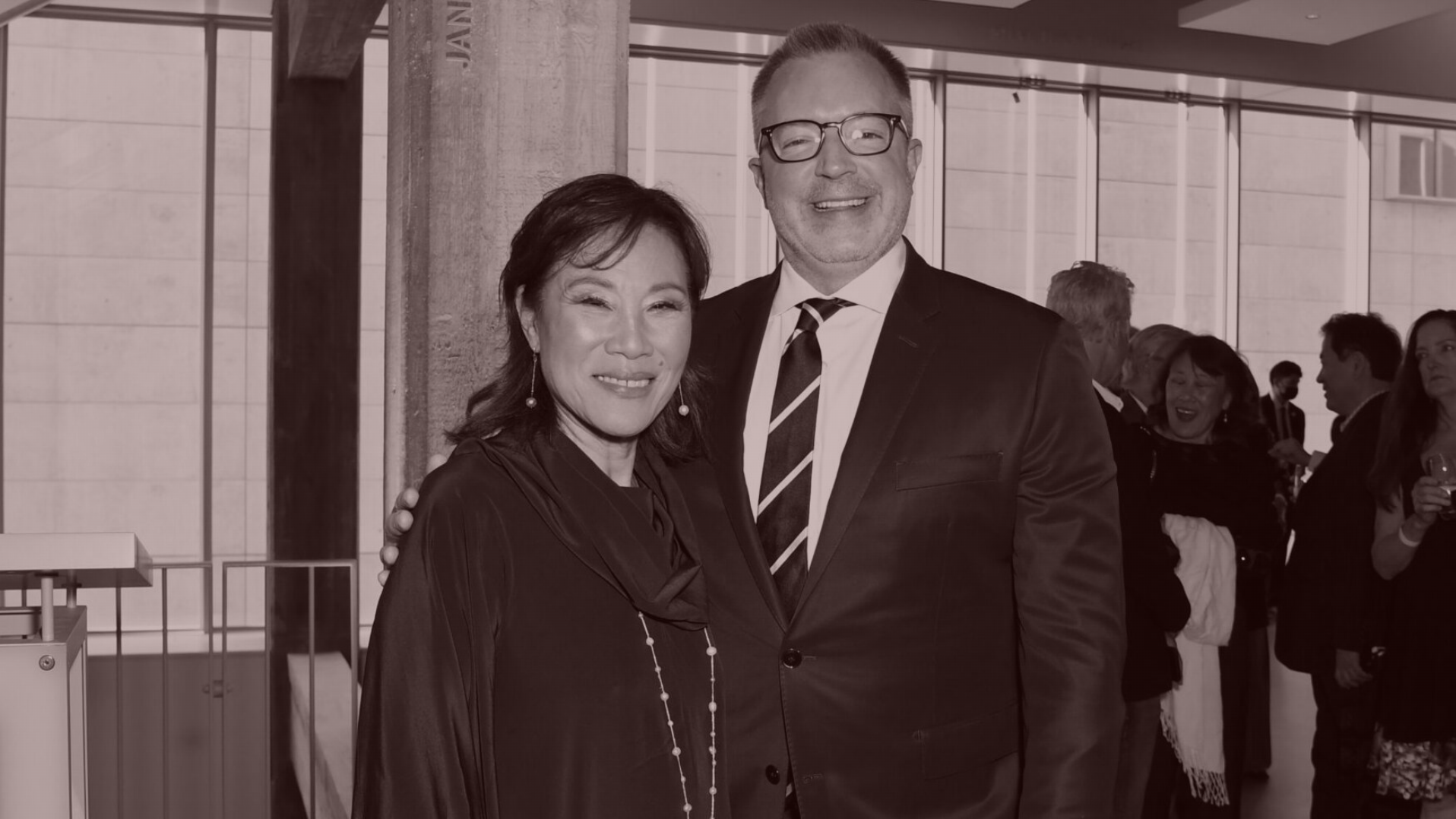 The Oscars May Go Down Fighting
New Academy C.E.O. Bill Kramer and president Janet Yang have an ambitious plan—eventizing the show, amping up the hype machine, going full-blown top-shelf talent and Met Gala—but can they save the Academy from itself?
Polling longtime film Academy members about the state of their organization has become a depressing endeavor. Many of the 10,669 actors, executives, producers and other movie professionals seem to be in a state of perpetual facepalm, and everyone knows why: The Oscars, once the Super Bowl of culture, is now better likened to, say, the Chick-Fil-A Bowl.

A lot of that is endemic, of course. The fragmentation of audiences, the end of the monoculture, etc etc. But so much is self-inflicted: the refusal to evolve the show; the Academy's singular focus on progressive politics to the exclusion of almost everything else; the leadership vacuum that led to the inept handling of the Will Smith debacle. We don't need to rehash it all here...
FOUR STORIES WE'RE TALKING ABOUT
Iger's New Act
Observations on the great Wall Street stories of our age, or at least of this week.
WILLIAM D. COHAN

The Lasso Conundrum
How are streaming blockbusters valued in the post-TV era of television?
MATTHEW BELLONI

Apple's Pixar Fantasy
If 'Luck' was a flop, what does that tell us about Apple TV+—and streaming writ large?
JULIA ALEXANDER

Slick Rick
Rick Scott's maverick running of the N.R.S.C. has ruffled some feathers.
TARA PALMERI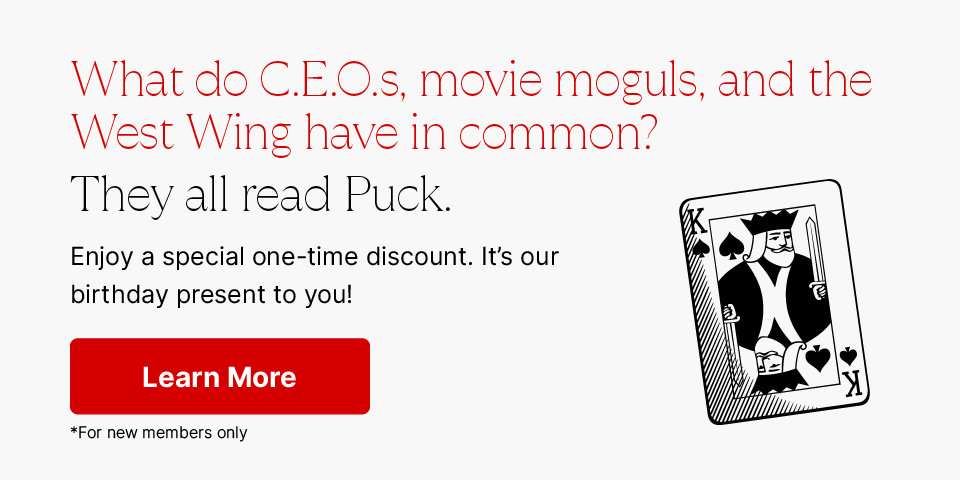 You received this message because you signed up to receive emails from Puck

Was this email forwarded to you?

Sign up for Puck here

Sent to


Unsubscribe

Interested in exploring our newsletter offerings?

Manage your preferences

Puck is published by Heat Media LLC

227 W 17th St

New York, NY 10011

For support, just reply to this e-mail

For brand partnerships, email ads@puck.news