Greetings from 30,000 feet! I'm flying home from a few days in New York of TV upfront presentations, steak dinners, and (I really hope) NOT catching Covid. So What I'm Hearing is a little shorter today…
More Netflix layoffs coming: At the press day for the Netflix film A Perfect Pairing, which was taking place on Tuesday at the company's Hollywood headquarters, people noticed that a publicist assigned to the Adam Demos–Victoria Justice rom-com was absent. Then the news broke: She'd just been laid off, one of about 150 Netflix staffers to get the boot that morning, thanks to slowing growth and the stock crash. One participant described the mood at Netflix HQ that day as beyond bleak, with the celebrated lobby quiet and morose. (Remember when, not three years ago, the New York Times called it the "Town Hall of Hollywood"?) Employees were warned about another possible workforce shrinkage later this year, though teams impacted during this round likely won't feel the ax next time.

Amazon Prime time live: I'm told that Amazon has picked up the one-year option on the Academy of Country Music Awards, which is interesting for a couple reasons. First, it's a small vote of confidence in awards shows, which are scrambling for a lifeline as audiences shrink on linear TV (though Amazon never released viewership for its March experiment with a commercial-free broadcast co-hosted by Dolly Parton). Second, it's further evidence that Amazon wants to go deep into live programming, with all the major streamers experimenting with either live sports, events or both.

Defamation by email?: Donald Trump's awful media lawyer Charles Harder is now going after small-time writer Alexander Hakimi, purveyor of the @backstagebombshell Instagram account. Why? Harder reps businesswoman Lou Taylor, the former business manager for Britney Spears, who was the subject of unflattering attention for, among other things, her coziness with Britney's father, JamieSpears. Hakimi sent an email to a few media people noting that Mary J. Blige, another Taylor client, had thanked Spears at the Billboard Music Awards, despite TriStar, Taylor's company, having been "accused of dissipating Britney Spears' assets" and "facilitating Jamie Spears spying on his daughter." Taylor apparently didn't like that, so Harder had an associate fire off a silly harassment letter. Read the nonsense here if you're interested.

Ari's wedding RSVPs: Endeavor C.E.O. Ari Emanuel is marrying fashion designer Sarah Staudinger in the South of France later this month, and the guest list, predictably, will include many of Ari's inner circle. Endeavor executive chairman Patrick Whitesell will be there, as will TV chief Rick Rosen, and Endeavor president Mark Shapiro. Warner Bros. Discovery C.E.O. David Zaslav is scheduled to attend (after he walks the Cannes red carpet for Warner Bros.' Elvis), and manager Cynthia Pett is confirmed. I think my invite went to spam.

Would you give Johnny $20 million?: Man, it must have been tough for Tracey Jacobs to testify against Johnny Depp. The UTA agent lived and breathed Depp for 30 years, took him from 21 Jump Street to eight-figure paychecks, defended him internally, and to the community, when his behavior became erratic—until he fired her in 2016. Today, she revealed, via taped testimony, that Depp once asked UTA to give him $20 million. They declined.

More: I broke down the Amber Heard testimony (I thought she did okay, actually) with Puck's Eriq Gardner on my podcast, The Town. Listen here.

Now on to the TV upfronts. I may have a little more on Sunday, but here's my general takeaway….
SPONSORED BY HBO Max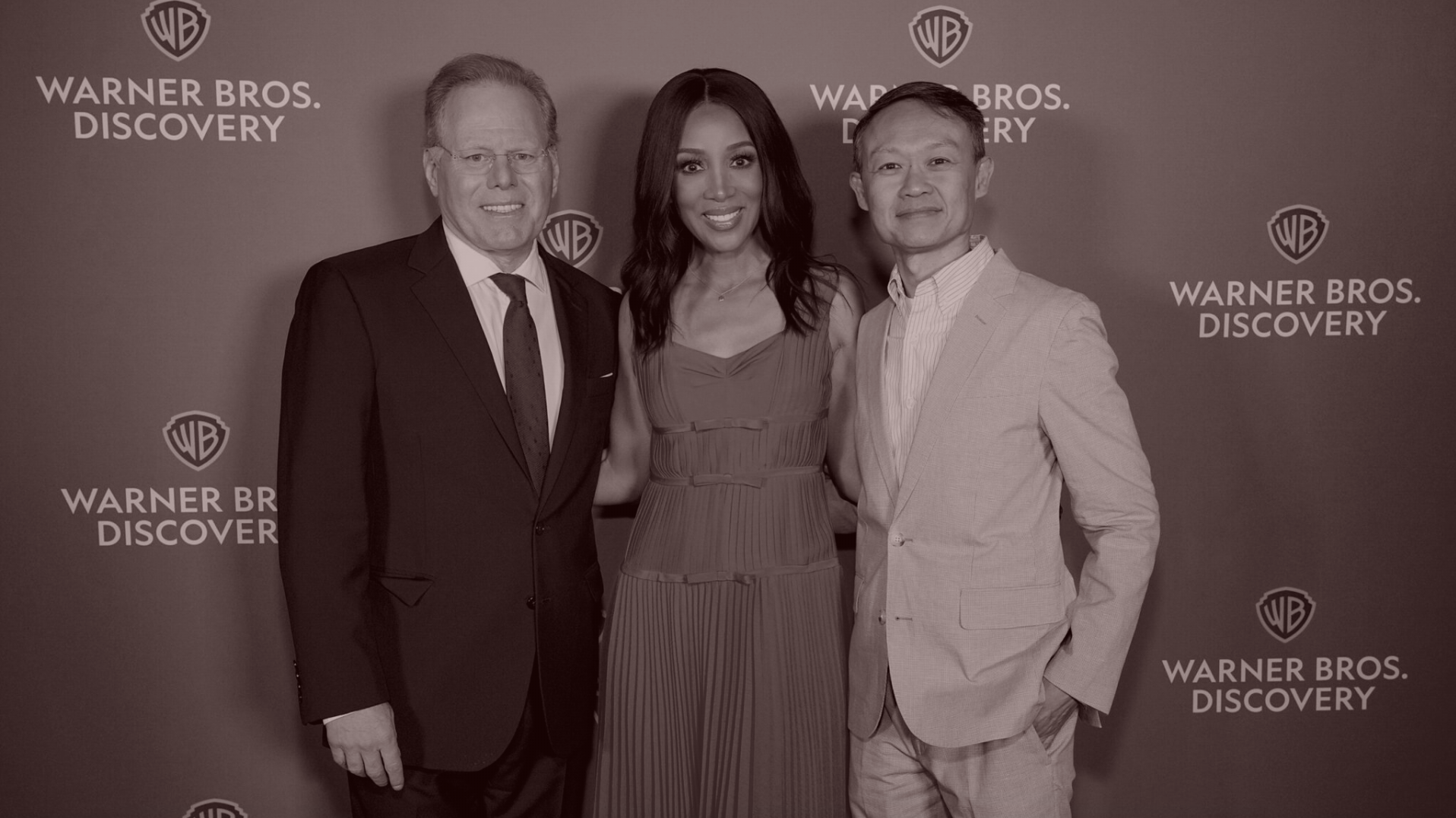 TV in 2022: Why Weren't The Upfronts an Email?
It's all about "the portfolio" now, or "our unified approach," or "company-wide capabilities." Everyone is all-in on the kitchen-sink approach, which quickly becomes about the brands and platforms, not the actual content.
Somewhere in the middle of the Warner Bros. Discovery upfront presentation yesterday—I think it was as I watched Jennifer Hudson awkwardly interview Lil Jon and a Property Brother—a voice materialized in my head. It was Jimmy Kimmel's voice, actually, from his monologue during the previous day amid the Disney presentation to advertisers, which Kimmel delivered from a separate location after testing positive for Covid. "There is no good reason for you to be in that room," Kimmel told the crowd.

No kidding. I am not a regular TV upfront attendee. This time of year, I would usually opt for the Cannes Film Festival, another absurdist media circus, albeit one with better views and bigger stars. But with the freshly-merged WBD presenting for the first time, Paramount Global doing its inaugural combined upfront, and a new advertising push from streamers like Disney+ and Netflix—two companies that, until recently, seemed to consider the $70 billion television advertising business beneath them—it seemed like a good time to check out Hollywood's first in-person pitch to ad buyers in three years.

Never mind that Covid is surging, or that even many of the big agents and studio presidents (stalwarts of past events) decided not to attend, or that much of the fanfare and showmanship of upfronts past had disappeared, like Les Moonves and Steve McPherson, long before the pandemic. This is still a best-foot-forward situation, where the content purveyors reveal what they actually care about, and there are tells, like the fact that the Warner Bros. Discovery presentation was heavy on Discovery networks and CNN, light on HBO Max and Warner Bros. I checked out a couple presentations in person, watched a few on live stream, popped into some events, and then checked in with veterans who offered their impressions of the proceedings.

My expectations weren't high; I know what this is and isn't. The audience here isn't me, or anyone who actually creates, consumes, or cares about the content. It's a risk-averse media buyer deciding where to plunk down P&G's Crest budget or a marketer trying to figure out whether Fox News—which, hilariously, did not mention Tucker Carlson or Laura Ingraham in its presentation—is "safe" enough to promote the catheters and reverse mortgages that its viewers covet. The groaner jokes, the hokey skits, the forced appearances by actual stars like Kevin Costner and Samuel L. Jackson who would clearly rather be anywhere else—fine, whatever, that's the cost of doing business.
ADVERTISEMENT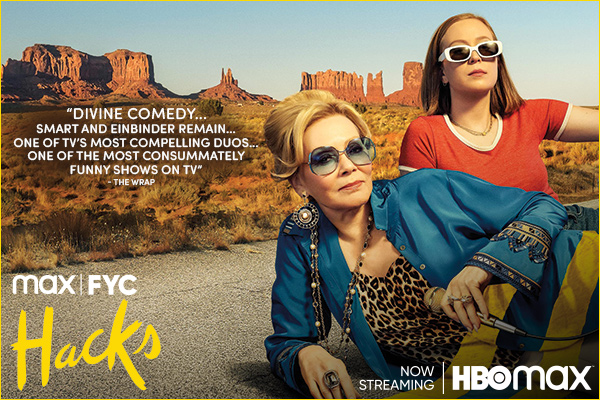 What surprised me, however, was how little the upfronts now have to do with the actual shows on television. That's ostensibly what this is all about, right? The traffic jam of black town cars outside the SoHo Grand were shuttling creators and stars to kiss the rings of Disney's Peter Rice and Dana Walden because they make the best shows the company can muster, and this is all a big celebration to juice interest in that output. But in presentation after presentation, very little footage was shown. I kept waiting for a dramatic clip, or an extended first-look at something funny. Everything was short, truncated, a product of these consolidated companies now having so much bulk to promote, and the likely reality that not much of it was worth promoting at length. The only new trailer that made any noise, and sparked any positive reaction from people (at least the ones I talked to), was Marvel's She-Hulk: Attorney at Law. And the CGI there looked unfinished (or at least I hope it was unfinished). We've come a long way from 2009, when ABC was so confident in Modern Family that it showed the entire pilot to the assembled crowd. When you've got the goods, you show them. When you don't, you talk about "being the best," or "our unrivaled collection of assets," and then you show football.

That sums up the state of linear TV, right? It's sports, reality, franchise procedurals, and a dwindling number of scripted originals that exist mostly to put on the affiliated streaming service. By my count, there were only 17 new dramas and comedies picked up by the five broadcast networks this year. NBC greenlit one new drama, a Quantum Leap reboot. The nets spun it as consistency, of course, but what they really mean is they have consistently lower standards for viewership. It all felt like everyone on both sides of the business equation was going through the motions. Especially Fox, which shocked many upfront veterans by mostly pre-taping its presentation. I heard grumbling from agents and buyers who felt dumb for having attended in person. Fox Entertainment's Charlie Collier declined to release a fall schedule—once the centerpiece of these presentations—and Fox Corp. C.E.O. Lachlan Murdoch didn't even bother to wear dress shoes.

Instead, for Fox and the others, the whole thing felt like a company-wide branding exercise, divorced from any particular shows or even TV itself. It's all about "the portfolio" now, or "our unified approach," or "company-wide capabilities." That's not particularly new, it's just supersized; NBCUniversal, for instance, has been delivering a cross-platform upfront presentation for years. Now it's smarter to preach scale because, with the growth of streaming, many of these companies now actually have it, and YouTube was right down the road pitching its billions of eyeballs.

But everyone is all-in on the kitchen-sink approach, which quickly becomes about the brands and platforms, not the actual content. Team Disney was joined by Marvel's multiplatform strategist Kevin Feige; Fox and Paramount plugged their free, ad-supported streamers, Tubi and Pluto TV, and NBCUniversal decided to showcase the latest Jurassic World movie—an odd thing to show TV ad buyers, since it is intended to lure people away from their homes and into theaters. But that was beside the point: the onslaught is now the message.

To that end, NBCUniversal C.E.O. Jeff Shell made his first upfront appearance, as did Disney's Bob Chapek, going where Bob Iger never did once he got the top job. David Zaslav, long a fixture of Discovery's annual presentation, made his debut atop the much larger WBD. They were fine. I'm sure the ad buyers felt slightly more important because the bosses showed up. Zaslav, in particular, was effective, albeit a bit stiff, from my vantage point, and he made his primary case with icy precision: Warner Bros. Discovery is friggin huge now. Come to think of it, that's what they all said, in their own way, a message that probably could have been delivered in a press release or an email. It's scale now, not content, and that shock-and-awe mantra comes from the very top.
Bonus: The 4 Best Upfront Attack Lines…
"Netflix lost subscribers for the first time ever. Things are really tough over there. They had layoffs today. I hear they might not even be able to get Emily back from Paris." —Jimmy Kimmel, Disney

"You can trust us because Comcast NBCUniversal isn't some new Philly startup or adolescent ad-tech company or the latest messy merger." —Linda Yaccarino, NBCUniversal

CNN+ "made Quibi look good." –Jimmy Fallon, NBC Universal

"Recently, there have been headlines saying 'advertising is back.' I didn't know it had left. Now Netflix and Disney are coming. They can't afford to build their paywall without your money." —Charlie Collier, Fox

See you Sunday,
Matt

Got a question, comment, complaint, or super-interesting Q&A pitch? Email me at Matt@puck.news or call/text me at 310-804-3198.
ADVERTISEMENT

FOUR STORIES WE'RE TALKING ABOUT
MTP's Rebrand
Is NBC betting on the future of Meet the Press or merely paying a "talent management tax" to fund Todd's vision?
DYLAN BYERS

Roe-Trump '24
Political insiders are obsessing about the overtures and political canoodling between Trump and Jeff Roe.
TARA PAMERI

Elon's Next Moves
After brilliantly orchestrating the initial stanzas of his Twitter takeover, Musk has now ceded much of the power back to the Twitter board.
WILLIAM D. COHAN

Putin's Wood Chipper
Russia's stalled out war machine and Ukraine's heroic defense have led to a "dynamic stalement."
JULIA IOFFE
You received this message because you signed up to receive emails from Puck

Was this email forwarded to you?

Sign up for Puck here

Interested in exploring our newsletter offerings?

Manage your preferences

Puck is published by Heat Media LLC

64 Bank Street

New York, NY 10014

For support, just reply to this e-mail

For brand partnerships, email ads@puck.news