Welcome back to What I'm Hearing…
Thanks to Roku and its executives, Rob Holmes and David Eilenberg, who co-hosted a Puck private dinner with me on Tuesday night at San Vicente Bungalows. Great to chat with execs from Netflix, Hulu, Lionsgate, Springhill, WME, Anonymous Content, AMC and some savvy producers. We'll do another one soon.
Let's begin…
Someone please take the Amazon film job already: A lot of head-scratching around town over a Wall Street Journal story suggesting Netflix's Scott Stuber is jockeying to run film for Amazon Studios and its MGM unit. Sources close to Stuber say he's not going to Amazon. Nor is Sean Bailey, the Disney Studios production president, who actually did meet a few times but bowed out six or seven weeks ago. Emma Watts may or may not still be in the mix, depending on who you ask. Humble suggestion for Amazon's Jeff Blackburn and Mike Hopkins: Hire Jeff Robinov. Yes, he's putting together that film fund with Matt Damon and Ben Affleck and RedBird Capital. And yes, he's objectively weird. But if you look at the films and the numbers, the guy had a pretty great run at Warner Bros. before being derailed by the infamous studio C.E.O bake-off under Jeff Bewkes.
Stelter's soft landing: It's odd to see the firing of CNN's excellent media guru Brian Stelter lumped into the David Zaslav cost-cutting narrative. This is an attempt by CNN's new boss Chris Licht to sacrifice Stelter, whose coverage of Fox News misinformation enraged Hannity and Tucker, in order to depoliticize the CNN brand (he hopes). Jeff Zucker probably knew this would happen, hence why he gave Stelter a four-year extension just before Zaslav took over. Puck's Dylan Byers has a good Stelter take here.
Penske's next target?: Let's see if this one actually happens. Jay Penske is telling people he can convince Condé Nast to sell him Vogue and Vanity Fair. Penske already owns dozens of outlets, including Rolling Stone and Robb Report, and his model is to take on pristine but distressed media brands—a label that would certainly apply to several Condé titles. Plus, Penske is now in business with billionaire investor Todd Boehly's Eldridge on his Hollywood trade magazines Billboard, Variety and The Hollywood Reporter (where I used to work). And Boehly is very familiar with Condé: a few years ago, he negotiated to sell THR to the Newhouses, who own Condé, but that deal fell apart. A Condé rep says it has not heard from Penske on this issue, and the company is "not for sale." A Penske rep says "this rumor is false."
Box office over/under: Is it even worth trying to predict whether Idris Elba's killer lion movie Beast will beat the $10 million tracking? (I think it won't.) Or whether it will be defeated by something called Dragon Ball Super: Super Hero? (I think it will.) This August is almost too depressing, with a lack of big films in theaters causing Regal's parent company to warn of "liquidity issues." Yikes.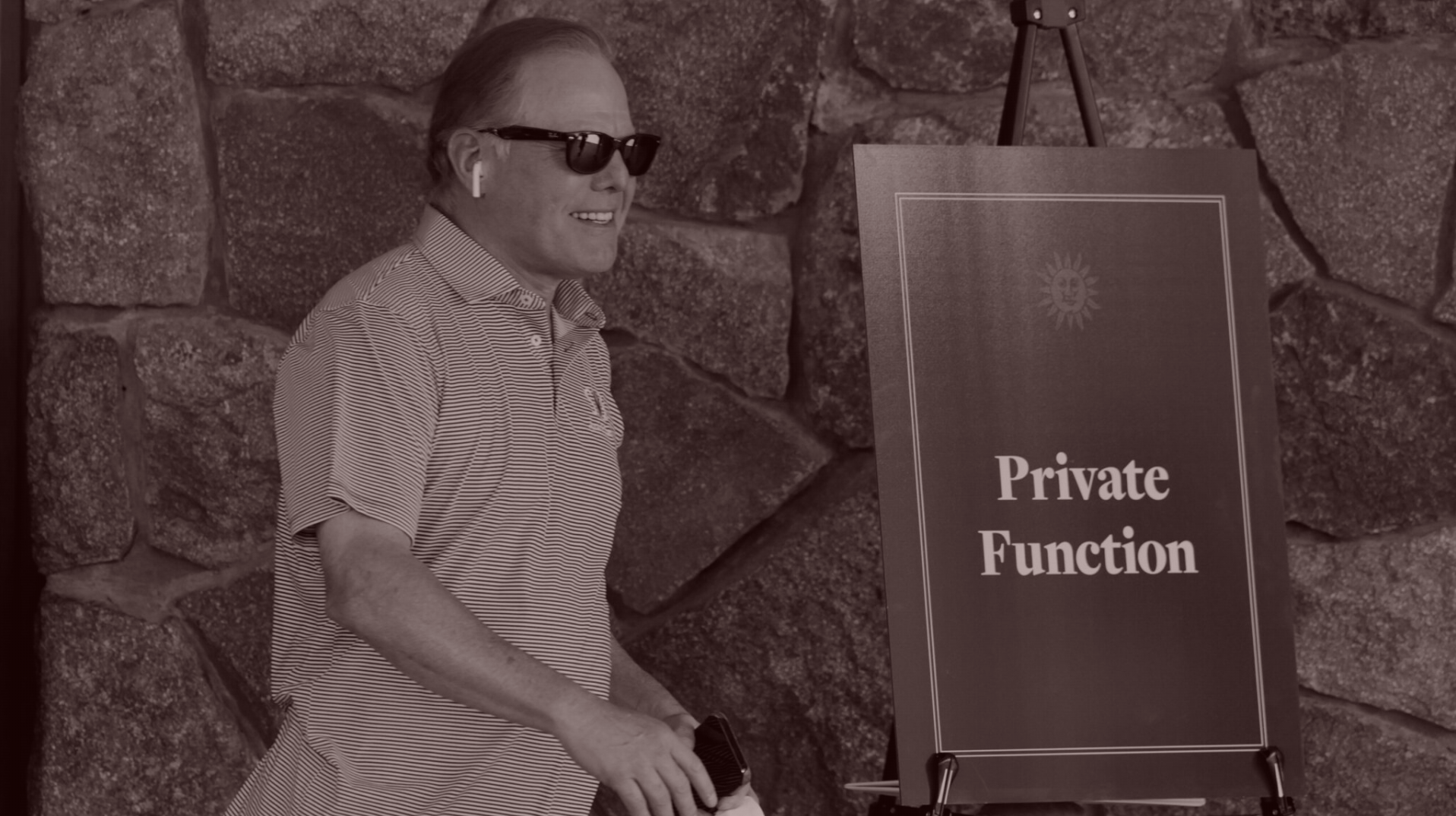 Zaslav's Hamptons-Hollywood Vanity Project
Since taking over WBD in April, David Zaslav has run the company like a cost-cutting vigilante… until it comes to an odd gangster movie project written by his Hamptons buddy, Nick Pileggi.
You gotta feel a little bit bad for Mike De Luca and Pam Abdy, the new Warner Bros. film studio heads. They're trying to put together big, "theatrical" projects for a company, Warner Bros. Discovery, that now says it wants to prioritize movies that can make millions in theaters first, and they've got a few they are almost ready to greenlight. Ryan Gosling, for instance, has agreed to star with Margot Robbie in the prequel to the Ocean's movies, one of Warners' biggest franchises outside of DC and Harry Potter. If deals close, the co-stars of next summer's Barbie, also at Warners, will reunite with filmmaker Jay Roach, with whom De Luca worked with way back on Austin Powers at New Line.

Not bad, right? For film executives, Ocean's checks many of the "theatricality" boxes: Proven I.P.; big stars in their prime; the chance, in success, to do several sequels with different heists, or even a TV spinoff for HBO Max. And with what I'm told will be a much bigger budget than Steven Soderbergh's Clooney-led Ocean's movies and the Sandra Bullock spinoff, the new one will feel more theatrical and maybe even summer-worthy, while not costing anywhere near the $200 million Netflix burned on Gosling's The Gray Man. Win win.
ADVERTISEMENT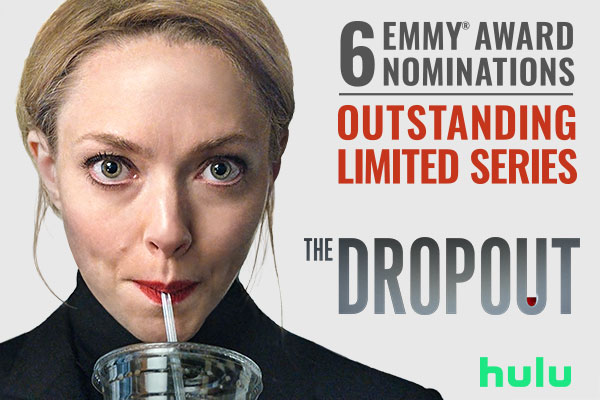 Ocean's would've been a nice first project for De Luca to put in production since taking over for Toby Emmerich in July. (Warners is saying the Joker sequel with Lady Gaga is De Luca's first greenlight, but that was a foregone conclusion.) Instead, De Luca was forced—sorry, it was suggested, by his boss, WBD C.E.O. David Zaslav—that the studio first say yes to Wise Guys, a mob drama starring Robert De Niro, 79, in dual roles as rival gangsters, one of whom attempts to kill the other. It will be directed by Barry Levinson, 80; the script is by Nick Peliggi, 89; and the lead producer is Irwin Winkler, 91, who has been trying to get this story told since 1974, as evidenced by this archived Times story making the rounds. You can't make this up.

No disrespect to all the talented people involved—and, yes, great films can be made at any age (see Ridley Scott and Clint Eastwood)—but is Wise Guys really what Zaslav, a career cable TV executive with no experience in film, thinks is theatrical? Maybe if they screen it outside for the Hillcrest Country Club membership. De Niro, while still great in Scorsese movies, has been working for paychecks for a while now, in projects both good and, often, very bad. Peliggi wrote Goodfellas and Casino, but in recent years he's bounced around in TV, and he hasn't penned a produced studio movie since City Hall in 1996. Levinson has had a storied career, including recent TV work, and his Oscar for Rain Man, of course, but he hasn't made a film for theaters since the 2015 comedy Rock The Kasbah, which grossed about $3 million worldwide. One producer jokingly asked me, "Did Zaslav mistakenly think he was calling Sam Levinson?," a reference to Barry's son, the in-demand creator of HBO's Euphoria and the upcoming The Idol. Ouch.

So how did Wise Guys happen? How did a film that is expected to cost between $40 million and $50 million, that literally nobody at Warner Bros. wanted to make, and that doesn't really conform to the standard for films that Zaslav himself espoused to investors not three weeks ago, end up as the first real greenlight of the new Warners era?

According to three sources familiar: Early one morning in May, Zaslav called up Winkler, whom he's known for years. (Between this project and Sylvester Stallone's recent attacks over Rocky ownership, Winkler hasn't enjoyed this much press in years.) Zaz asked how they could work together, and Winkler mentioned this Wise Guys script by Nick Pileggi that Warners, among others, had passed on. Turns out Peliggi and his late wife, Nora Ephron, have been close Hamptons friends of the Zaslavs for years, a fact that Winkler presumably knew all too well. One source even told me Peliggi had discussed the project with Zaslav before the Winkler call, which would explain his exuberance. (A rep for Zaslav declined to comment.)

So Zaz called Emmerich, and Toby apparently explained why a movie like this might not be on-strategy for Warners, meaning it wasn't gonna do enough business in theaters to justify a marketing campaign, and it would probably be too expensive for what Zaslav wanted to spend on films for streaming. Zaslav didn't exactly demand that Emmerich do the movie, but he certainly made it known that he thought it was a great project and he'd love to see it made, despite the reservations. So the greenlight process started.

A few weeks later, Emmerich was out, De Luca and Abdy were in, and when they started in Burbank in July, this odd Wise Guys movie that their new boss really, really likes was staring them in the face. The announcement hit the trades this week, accompanied by more than a few giggles around town.

Part of me is like, So what? Zaz is in charge, he can make whatever movies he wants, and he's hardly the first entertainment executive to want to work with his friends. Plenty of successes start that way, and Zaz is sometimes described as the "mayor" of the Hamptons, so there are plenty of buddies he doesn't do business with. And for all you and I know, Warners could be celebrating the creative and financial triumph of Wise Guys at the Oscars in 2024.

Still, it's not a great look that this movie seems to be the product of Hamptons cronyism. Zaslav doesn't really know the film business, and many at Warners feared that his inexperience would lead to exactly these kinds of embarrassing situations. Especially as Zaz and his exterminator, C.F.O. Gunnar Wiedenfels, are slashing and burning through people and projects at the newly combined company, literally throwing the nearly-finished Batgirl and Scoob! sequel in the garbage to save money, and disappearing films and shows from HBO Max without warning to the creatives. All while keeping such "throwback" talent gainfully employed on a full-freight Warner Bros. film with dubious economic value.

It's also not a great look for the studio as a whole. De Luca and Abdy pass on great projects all day long; saying no is kinda the job. And then this movie gets a yes? That's a weird message to the market—the agencies certainly took note—and one that likely won't be helpful to the new leadership, which is already facing the company's budget issues, all the challenges at DC, and the parade of consultants that Zaslav has engaged to help figure out the movie business. Nothing against Alan Horn, who architected Disney's film renaissance; Terry Press, an experienced marketer; and John Goldwyn, a veteran producer, but as one veteran executive told me over breakfast today, "If I was running a studio and my boss brought in three people who have run studios to help me do my job, I'd wave bye-bye to that studio."

Plus, the creative community remains pissed about the Batgirl thing, which, despite all the media attention, still seems like it's been an undercovered story. I was talking to a veteran studio chief the other day, who said there are basically two main rules of leadership at a film company: 1) Never say a negative word in public about one of your own movies; and 2) Release every movie you make, no matter how bad it is. You can take it away from the director, or put it in two theaters in Topeka, or send it directly to VOD Siberia. But if you give a filmmaker your word that you will make a piece of art with them, you must follow through on that. Plus, you never know what PoS will find an audience.

Zaslav violated both those rules, though I ran these points by another seasoned film executive today, and he countered that such thinking is "antiquated." Zaslav did everyone involved a favor by scrapping the apparently terrible Batgirl, this person said, and besides, he's managing Warner Bros. Discovery exactly as he told everyone he would—with expert fiscal discipline. Ask Zaslav the Hollywood executives he admires most and he'll likely run off names like Barry Diller, Michael Eisner, Sid Sheinberg, or Jeffrey Katzenberg, none of whom were particularly well-liked at the height of their power. They were respected, and they made the economics work that enabled great content.

Zaz, in his era, is a guy whose career has been built on operational expertise, or making the most out of shitty hands. And despite the amazing assets at Warner Bros. Discovery, the company's crushing debt and decline in value—the Time Warner assets alone were sold to AT&T for $85.4 billion in 2017, and now the combined Warner Bros. Discovery has a market cap of some $30 billion—makes for another pretty shitty hand. He needs to trim the company way down, grow profits, and offload it to a buyer, or merge it into a joint venture, as soon as financially and legally possible.

All the more why this Wise Guys move is surprising. The movie likely does nothing for Warners, and probably ends up as a money loser. Yet Zaslav seems to be caught between the strict financial discipline he has preached, and the social circles he enjoys traveling in. This is indeed a throwback, something Robert Evans, whose house Zaz lives in, would have made—likely with these same creators. It's a relatively small expense, he'll get to talk about this film with his Hamptons buddies, and if, on the off chance, it turns out great and makes money, he may even be considered a hero for championing it when others wouldn't. But let's be honest, it's something of a vanity project, from a guy who pays people a lot of money to know better. The cost of Wise Guys for Warners—in dollars and in perception—probably isn't worth that personal adulation, is it?
ADVERTISEMENT

We got some good pictures and a write-up of my conversation last week in NYC with the talent behind The Dropout. Here's a little excerpt…
The Making of Elizabeth Holmes
On August 10th, Puck hosted an evening reception for the creative talent behind The Dropout, which focuses on the rise and fall of Elizabeth Holmes and Theranos. During the candid conversation, starring actress Amanda Seyfried, creator/showrunner Liz Meriwether, and executive producer/journalist Rebecca Jarvis, we discussed various creative decisions and journalistic imperatives, among other topics. (This conversation was part of a partnership between Puck and Hulu.) The following has been lightly edited for length and clarity..
Matt Belloni: So let's talk a little bit about how you chose to end this show.
Liz Meriwether: It's interesting because it hasn't ended in real life. So it was sort of like, how do I end the story? And I was putting off writing the final episode for a really, really long time to the point where Hulu was like, Okay, now for real, you have to turn in the final episode.
See you Sunday,
Matt

Got a question, comment, complaint, or the Wise Guys script? Email me at Matt@puck.news or call/text me at 310-804-3198.
FOUR STORIES WE'RE TALKING ABOUT
Zaz's Streaming Endgame
An erudite back-and-forth on the latest shake-ups to the streaming landscape.
JULIA ALEXANDER & DYLAN BYERS

Dems' Cheney Fantasies
Tara and Peter unpack why the Dems' various Liz Cheney fantasies are all bananas.
PETER HAMBY

President Jill Biden
Notes on the latest West Wing drama and Trump's beef with Hannity.
TARA PALMERI

The Xi-Putin Pincer
Daniel Yergin, the renowned energy expert, expounds on Xi, Putin, and… copper wiring.
WILLIAM D. COHAN
You received this message because you signed up to receive emails from Puck

Was this email forwarded to you?

Sign up for Puck here

Interested in exploring our newsletter offerings?

Manage your preferences

Puck is published by Heat Media LLC

227 W 17th St

New York, NY 10011

For support, just reply to this e-mail

For brand partnerships, email ads@puck.news