Welcome back to What I'm Hearing+, my weekly dispatch on the streaming industry and the analytics behind it all. If this email was forwarded to you, click here to subscribe.
Tonight, a look back at the four biggest, most important, conventional wisdom-defying lessons that the streaming industry should take from 2022. Next week I'll offer my six top predictions for the industry in '23. Look for it in a special post-Christmas edition of Matt Belloni's What I'm Hearing… scheduled for December 26. WIH+ will be off next week. Happy holidays.
But first…
Only 9 percent of new customers who signed up for Netflix in November took advantage of the...
Can't see the full story? You're receiving the free version of What I'm Hearing+ at . For full access to Puck, and to each of my colleagues, you can subscribe here.
Well, 2022 was a humbling year: Netflix's valuation dropped by as much as 70 percent, dragging most of Hollywood down with it; Amazon bought MGM out of a post-bankruptcy reorg; The CW was sold to a broadcast chop shop; David Zaslav pulled the cost-cutting ripcord at Warner Bros. Discovery; Bob Chapek was canceled mid-season and Bob Iger was rebooted, and everyone had a Damascene conversion on advertising.

For executives from Los Gatos to Burbank and New York, the end of 2022 marks a time to reflect on the jarring new realities facing the once up-and-to-the-right streaming businesses...
FOUR STORIES WE'RE TALKING ABOUT
Elon's Legal Quagmire
Digging through the explosion of litigation stemming from Musk's Twitter takeover.
ERIQ GARDNER

The Cable Fable
Sizing up the latest pockmarks from the linear Big Bang.
JON KELLY & DYLAN BYERS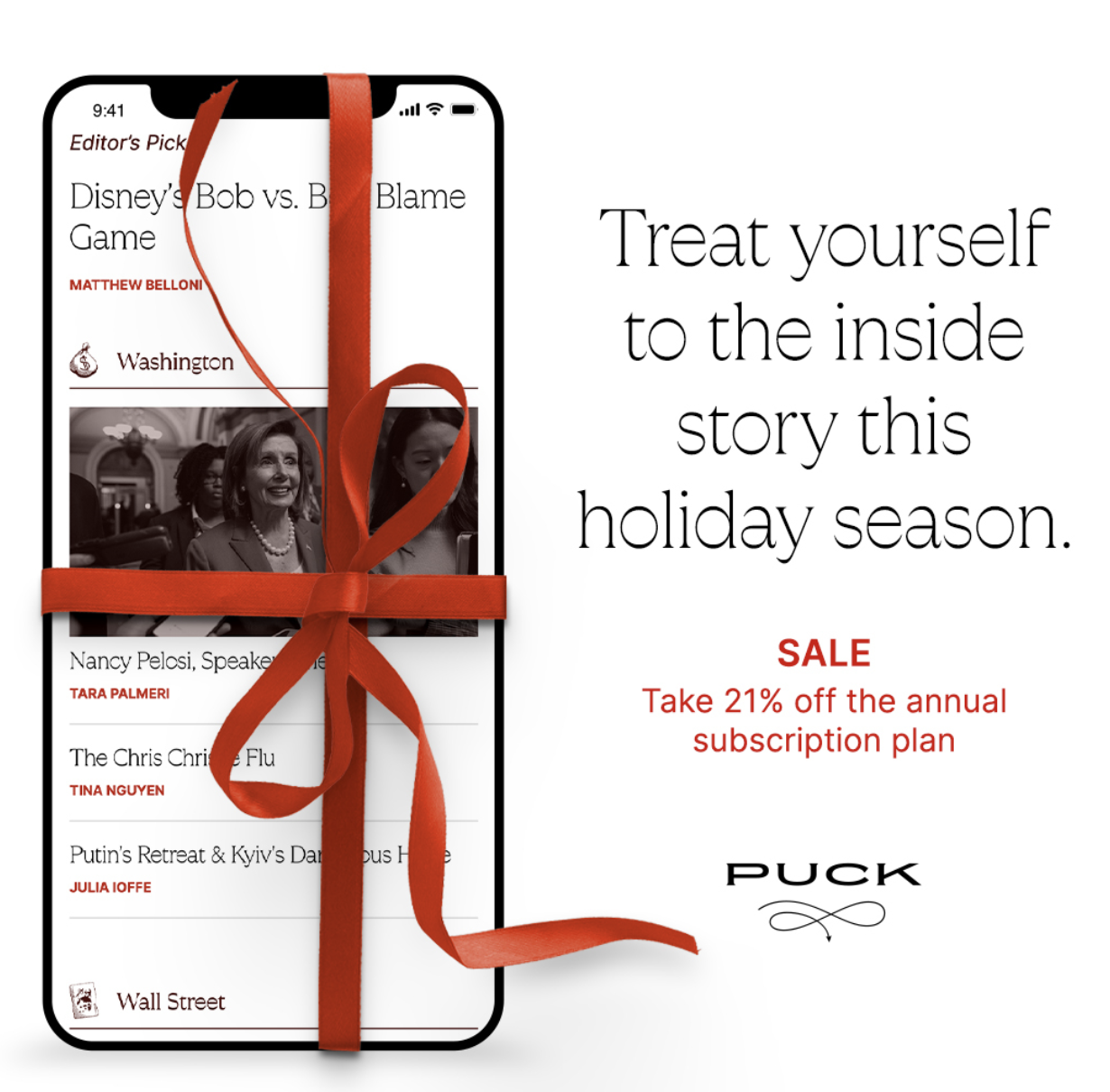 Need help? Review our FAQs page or contact us for assistance. For brand partnerships, email ads@puck.news.
Puck is published by Heat Media LLC. 227 W 17th St New York, NY 10011.