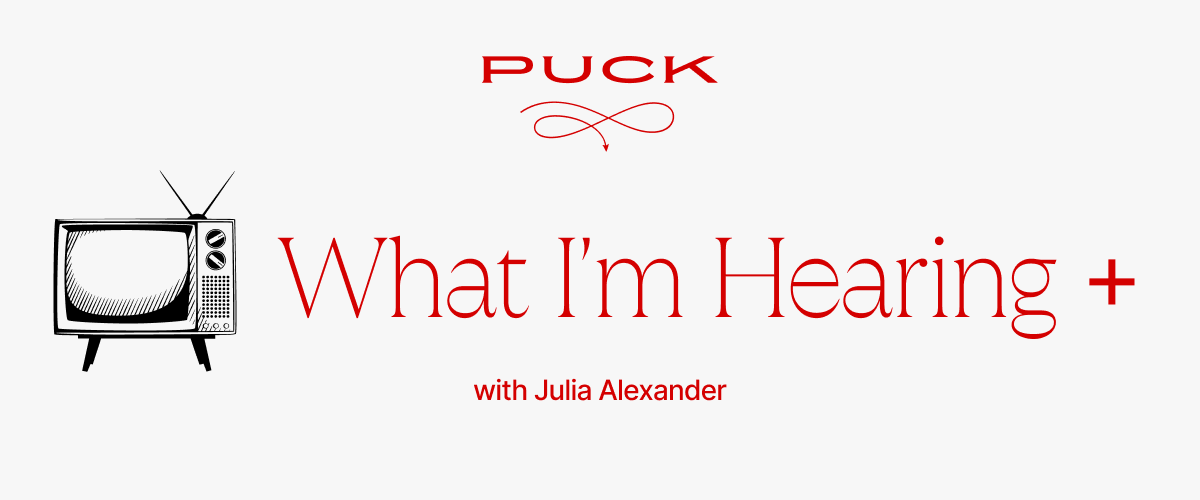 Good evening from Manhattan, where I'm interviewing Erin Casper and Jocelyne Chaput, the two lead editors on Nat Geo's Oscar-nominated documentary, Fire of Love. It's an exclusive event for Puck members, and if you'd like to join get-togethers like this, be sure to subscribe if you haven't.
Today's What I'm Hearing+ is an obituary for the ghost of Netflix past, but first a few quick predictions about Paramount earnings…
The 'Yellowstone' Gold Rush
Paramount is set to announce Q4 earnings on Thursday, presenting the final major tranche of quarterly streaming data for the season. There'll be big questions for C.E.O. Bob Bakish about the decision to wind down...

Can't see the full story? You're receiving the free version of What I'm Hearing+ at . For full access to Puck, and to each of my colleagues, you can subscribe here with 21% off.
In early 2013, Netflix took its first major step into original programming by greenlighting House of Cards, Orange Is the New Black, and a reboot of the delightfully arch comedy, Arrested Development. Cards and Orange became cultural phenomenons and awards magnets, but in many ways, Arrested proved to be the prototype for the content strategy that would define Netflix for years. It was an obsessively beloved but low-rated sitcom that offered more retention value and brand appeal on a nascent streamer than on Fox, where it had been canceled after three seasons. It was, as Ted Sarandos spoke about in a 2019 interview with the Television Academy Foundation, the perfect show for the then-nouveau binge release model, and it's credited as a key title in convincing Netflix to pursue original TV programming instead of just hoarding library content...
FOUR STORIES WE'RE TALKING ABOUT
NCAA Apocalypse
Notes on the legal challenges set to transform the competitive landscape.
ERIQ GARDNER

Loeb's New Quest
On Benioff's five-headed activist hydra, Shari fanfic, Iger's detente and more.
WILLIAM D. COHAN

Need help? Review our FAQs
page or contact
us for assistance. For brand partnerships, email ads@puck.news.
Puck is published by Heat Media LLC. 227 W 17th St New York, NY 10011.